Smart Innovation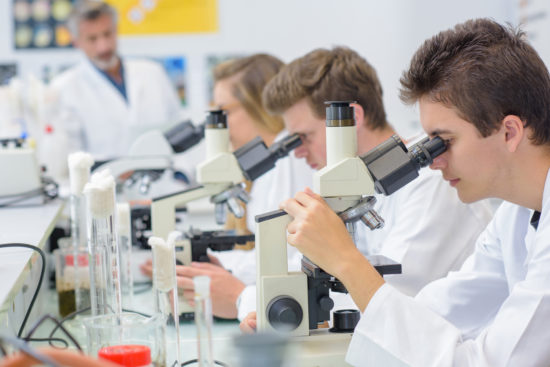 Antimicrobial resistance (AMR)
AMR develops when bacteria, fungi or viruses are exposed to antibiotics, antifungals or antivirals. As a result, the antimicrobials become ineffective and infections may persist. In addition, medical interventions including surgery, chemotherapy and stem cell therapy may become impossible.
AMR is considered the biggest global threat of Health and Food Safety.
AMR Insights
For Researchers and Entrepreneurs who wish to investigate, develop and commercialize novel vaccines, diagnostics and antimicrobials to prevent Antimicrobial resistance, AMR Insights offers selected, global information and data, specific education and extensive networking and partnering opportunities.
AMR Insights is for:
Researchers at Universities and University Medical Centers
Researchers at Research Institutes
R&D professionals in Pharma, Biopharma and Diagnostics companies
Entrepreneurs in start-up's and spin off companies
Innovators, Venture Capitalists.
Latest Topics
10 July 2019

Antimicrobial Resistance, Pitfall for Humanity or AI's Next Triumph?

According to AMR Insights, applications of these methods could be used to identify and predict which genes cause infectious bacteria to become resistant to antibiotics, and hence the future could be held within the realm of computing, where deep learning neural networks alongside machine learning algorithms could analyse databases of genome sequences and provide an informed decision.

Read more...

10 July 2019

Quantifying uncertainty about future antimicrobial resistance: Comparing structured expert judgment and statistical forecasting methods

The judgmental forecasts include information from the experts about the impact of current and future shifts in infection control, antibiotic usage, and other factors that cannot be easily captured in statistical forecasts, demonstrating the potential of structured expert judgment as a tool for better understanding the uncertainty about future antibiotic resistance

Read more...

10 July 2019

Development of new antibiotics encouraged with new pharmaceutical payment system

The NHS will test the world's first 'subscription' style payment model to incentivise pharmaceutical companies to develop new drugs for resistant infections.

Read more...
More news related to Smart innovation