Smart Innovation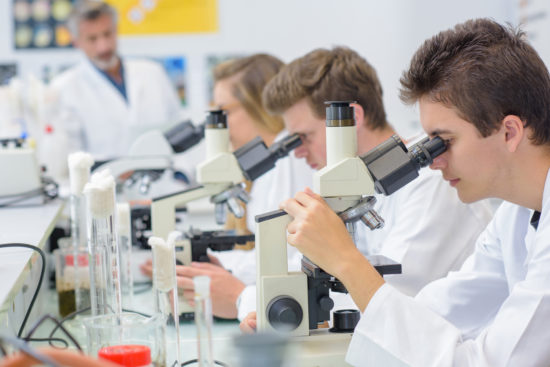 Antimicrobial resistance (AMR)
AMR develops when bacteria, fungi or viruses are exposed to antibiotics, antifungals or antivirals. As a result, the antimicrobials become ineffective and infections may persist. In addition, medical interventions including surgery, chemotherapy and stem cell therapy may become impossible.
AMR is considered the biggest global threat of Health and Food Safety.
AMR Insights
For Researchers and Entrepreneurs who wish to investigate, develop and commercialize novel vaccines, diagnostics and antimicrobials to prevent Antimicrobial resistance, AMR Insights offers selected, global information and data, specific education and extensive networking and partnering opportunities.
AMR Insights is for:
Researchers at Universities and University Medical Centers
Researchers at Research Institutes
R&D professionals in Pharma, Biopharma and Diagnostics companies
Entrepreneurs in start-up's and spin off companies
Innovators, Venture Capitalists.
Latest Topics
02 December 2020

Researchers develop customized targeting of bacteria using lysins

The discovery can help cure bacterial infections without inducing resistance or causing harm to good bacteria

Read more...

02 December 2020

GARDP, FIND and WHO Agree to Explore Joint Initiatives That Could Help Combat Antimicrobial Resistance

New drugs alone will not address the rapid rise in STIs, including drug-resistant gonorrhoea.

Read more...

02 December 2020

CARB-X IS FUNDING A TEAM OF TOP GERMAN RESEARCHERS TO DEVELOP A DRUG TO TREAT STAPHYLOCOCCUS AUREUS INFECTIONS AND PREVENT EXACERBATION OF LIFE-THREATENING PNEUMONIA

Researchers from the Helmholtz Centre for Infection Research (HZI) and the Lead Discovery Center GmbH (LDC) could receive up to US$8.77 million from CARB-X to develop a new drug to disable S. aureus pathogens thereby preventing lung infections

Read more...
More news related to Smart innovation