Smart Innovation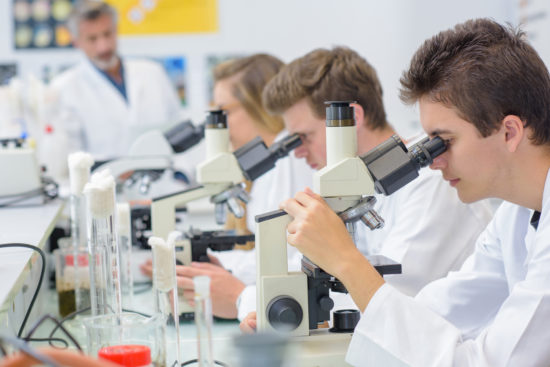 Antimicrobial resistance (AMR)
AMR develops when bacteria, fungi or viruses are exposed to antibiotics, antifungals or antivirals. As a result, the antimicrobials become ineffective and infections may persist. In addition, medical interventions including surgery, chemotherapy and stem cell therapy may become impossible.
AMR is considered the biggest global threat of Health and Food Safety.
AMR Insights
For Researchers and Entrepreneurs who wish to investigate, develop and commercialize novel vaccines, diagnostics and antimicrobials to prevent Antimicrobial resistance, AMR Insights offers selected, global information and data, specific education and extensive networking and partnering opportunities.
AMR Insights is for:
Researchers at Universities and University Medical Centers
Researchers at Research Institutes
R&D professionals in Pharma, Biopharma and Diagnostics companies
Entrepreneurs in start-up's and spin off companies
Innovators, Venture Capitalists.
Latest Topics
15 May 2021

A portable magnetofluidic platform for detecting sexually transmitted infections and antimicrobial susceptibility

Rapid diagnosis of sexually transmitted infections in the clinic ensures treatment with the appropriate antibiotic.

Read more...

13 May 2021

Polypharmakos and CABI to develop new antimicrobial products from CABI Culture Collection

Polypharmakos Limited, a spin-out company from the Royal Botanic Gardens Kew and University of Cambridge, and international not-for-profit organisation CABI have signed a research collaboration and licensing agreement to develop novel products from CABI

Read more...

12 May 2021

CARB-X IS FUNDING AUSTRALIAN-BIOTECH SPEEDX TO DEVELOP A RAPID POINT-OF-CARE DIAGNOSTIC FOR SEXUALLY TRANSMITTED DISEASES CHLAMYDIA TRACHOMATIS AND NEISSERIA GONORRHOEAE

SpeeDx has developed a rapid, molecular test using polymerase chain reaction (PCR) technology called InSignia™, that is able to identify whether an active infection is associated with Chlamydia trachomatis or Neisseria gonorrhoeae.

Read more...
More news related to Smart innovation