Smart Innovation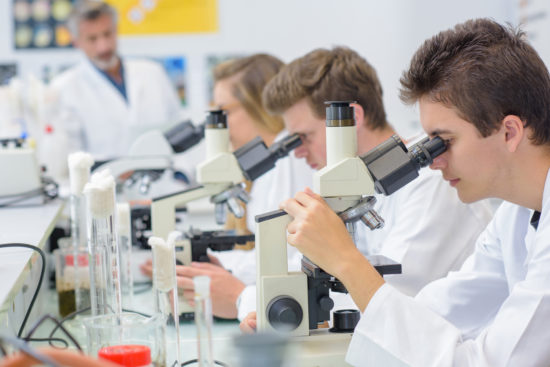 Antimicrobial resistance (AMR)
AMR develops when bacteria, fungi or viruses are exposed to antibiotics, antifungals or antivirals. As a result, the antimicrobials become ineffective and infections may persist. In addition, medical interventions including surgery, chemotherapy and stem cell therapy may become impossible.
AMR is considered the biggest global threat of Health and Food Safety.
AMR Insights
For Researchers and Entrepreneurs who wish to investigate, develop and commercialize novel vaccines, diagnostics and antimicrobials to prevent Antimicrobial resistance, AMR Insights offers selected, global information and data, specific education and extensive networking and partnering opportunities.
AMR Insights is for:
Researchers at Universities and University Medical Centers
Researchers at Research Institutes
R&D professionals in Pharma, Biopharma and Diagnostics companies
Entrepreneurs in start-up's and spin off companies
Innovators, Venture Capitalists.
Latest Topics
14 October 2021

WHO AMR Costing and Budgeting Tool

In order to implement national action plans (NAPs) on antimicrobial resistance (AMR), those making funding decisions need to understand how much activities will cost, what is already being funded, and how to leverage additional funding.

Read more...

12 October 2021

Estimating the Economic and Clinical Value of Reducing Antimicrobial Resistance to Three Gram-negative Pathogens in Japan

Antimicrobial resistance (AMR) represents a significant global public health crisis. Despite ample availability of Gram-positive antibiotics, there is a distinct lack of agents against Gram-negative pathogens, including carbapenem-resistant Enterobacterales, which remains a real threat in Japan.

Read more...

09 October 2021

Detection of isoniazid, fluoroquinolone, ethionamide, amikacin, kanamycin, and capreomycin resistance by the Xpert MTB/XDR assay: a cross-sectional multicentre diagnostic accuracy study

The WHO End TB Strategy requires drug susceptibility testing and treatment of all people with tuberculosis, but second-line diagnostic testing with line-probe assays needs to be done in experienced laboratories with advanced infrastructure.

Read more...
More news related to Smart innovation