YIM PROGRAM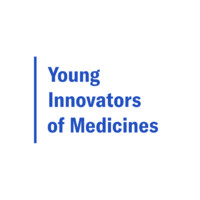 The Dutch Young Innovators of Medicine (YIM) association will organize the plenary, interactive closing session on 17 November. 
Aim of the plenary session
[text]
Planning
The interactive YIM session will take place on 17 November, 16:00 – 17:00 at the venue of EADA 2023: 
De Bazel – Amsterdam
Vijzelstraat 32
1017 HL Amsterdam
The Netherlands
Network reception 
The YIM session is followed by the plenary network reception with drinks and bites (17:00 – 17:45). 
Welcome at the session
The dedicated YIM session and subsequent network reception welcomes all participants of EADA 2023 as well as members of YIM and members of the Dutch Innovative Medicines Association (VIG). These can attend this closing session and network reception at no costs provided they have registered for the YIM session.  
Registration by email
Are you a member of YIM and/or the VIG? Then please express your interest to attend the YIM program and subsequent network reception: