VENUE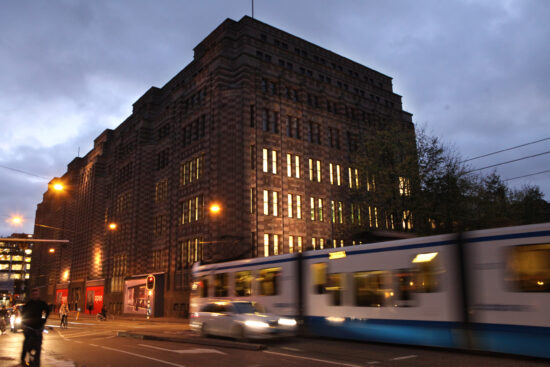 Address
De Bazel – Amsterdam
Vijzelstraat 32
1017 HL Amsterdam
The Netherlands
Parking
The nearest parking is available at a 5 minutes walk: Keizersgracht 585, 1017 DR Amsterdam. Further information
Arriving at Schiphol Airport
NS (Dutch Railways) makes it possible to order and download an e-ticket from Schiphol Airport to Amsterdam Central Station (return and/or single fare). You can easily order and pay this e-ticket at the Netherlands Railways. 
Using public transportation in or outside Amsterdam
More information on public transportation is available here.
Information on Amsterdam
More information on Amsterdam is available at Amsterdam Info.
About De Bazel
The large Vijzelstraat 32 building was built between 1919 and 1926 as the headquarters for the Nederlands Trading Company (NHM). It was designed by architect Karel de Bazel (1869-1923), in collaboration with Dolf van Gendt (1870-1932), house architect of the NHM, who designed, among other things, the building's concrete skeleton. After De Bazel's death, the work was continued by his chef de bureau C. van der Linde. The iconic building is considered the pinnacle of De Bazel's oeuvre.
The building houses the city archive of the city of Amsterdam and offers information, city bookshop and various (photo) exhibitions. These are free to visit for EADA 2023 participants.
More information and direct contact De Bazel
De Bazel
For questions: info@debazelamsterdam.nl / +31.207.230.560