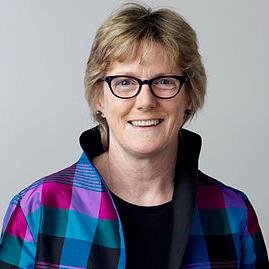 New commitments in the fight against antimicrobial resistance
23 June 2019
Public Health Minister Seema Kennedy has confirmed the government will be retaining the world-leading expertise of outgoing Chief Medical Officer Professor Dame Sally Davies, as UK special envoy on AMR. Dame Sally will be working across all sectors to deliver a 'One Health' response to AMR, which includes health, agriculture and the environment.
Professor Dame Sally played a critical role in putting AMR on the global agenda, driving forward the UK's world-leading strategy and advising the UN in her role as Co-Convenor for the Interagency Coordination Group on AMR.
Clean Environment
Effective Surveillance
Healthy Animals
Healthy Patients
Secure Foods
Smart Innovations
Back
Boosting innovation to curb AMR?
AMR Innovation Mission UK 2021
The AMR Innovation Mission UK 2021 aims to add to the global curbing of AMR by boosting joint early & translational research, R&D, clinical development,  validation, registration and commercialisation of vaccines, microbial diagnostics and antimicrobial products.
Read more and get involved >>