EXPERTS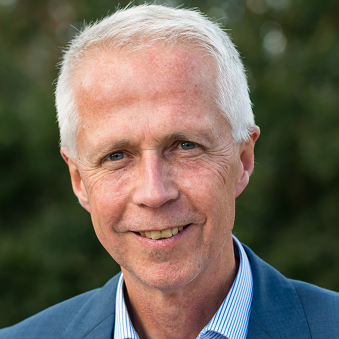 Maarten B.M. van Dongen is an acknowledged Antimicrobial resistance (AMR) expert and founder of Netherlands based AMR Insights BV. Maarten is a Molecular & Medical Microbiologist by origin. He has worked for the international Pharma and Biopharma industry and has extensively advised on Life Sciences and innovation. In 2017 he founded AMR Insights to add to combating AMR in the One Health perspective. AMR Insights informs, educates and connects professionals involved in AMR. It has set up a professional, worldwide network of over 550 Ambassadors, including scientists, health workers, policy makers and industry people in some 60 countries. Over time AMR Insights has developed into a global information platform and coordinating, competence centre on AMR. Maarten is committed to eliminating AMR because he does not accept that millions of people need to die as a result of resistant bacteria.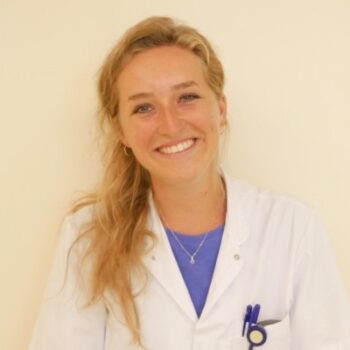 Marjolein A.Y. Klaassen is a medical doctor and staff scientist at the department of Biological Engineering at the Massachusetts Institute of Technology (MIT), the Broad Institute of Harvard and MIT, and a postdoctoral fellow at the Department of Gastroenterology at the Massachusetts General Hospital (MGH), Boston, United States of America. Marjolein's scientific work focuses on unraveling the complex interplay of the gut microbiome, gut and serum metabolome, and cytokine profiles in individuals with Inflammatory Bowel Diseases, aiming to uncover the molecular mechanisms underlying and driving IBD pathology.
Dr Rohini Wadanamby is the Head of the clinical microbiology diagnostics at the Lanka hospital (LHC) and Lanka Hospital diagnostics (LHD) Department of microbiology in Sri Lanka. For LHD she treats infections and infectious disease patients who were referred by other consultants or directly admitted under her. Rohini participates in a multitude of national programs related to AMR combating through college of microbiologists, post graduate institute of medicine and Ministry of Health of Sri Lanka. She is involved in diagnostics (their lab is accredited with College of American Pathologists) and provides annual AMR reports based on susceptibility and resistance patterns to all permanent and visiting consultants. She carried out antibiotic stewardship program at the National Institute of infectious Diseases up to 2017. Also she is involved in teach post graduate students on AMR combating programs and practices and writing to the papers and magazines (5 of them currently) on what public should know to prevent AMR, did lectures and programs with college of microbiologists, was involved in microbiomes associated programs and did several lectures on human, animal and environmental microbiome in Sri Lanka Medical Association forums. Also she is a mentor and supervisor for post graduate and under graduate students who do some work on AMR combating. Dr Wadanamby will start her tenure as president of Sri Lanka College of Microbiologists for one year from 14/10 /2022.
Han Zendman is COO at NYtor BV (Nijmegen, The Netherlands). He is a molecular scientist by training and has a 12-year academic background in melanoma (PhD) and rheumatology (Postdoc) research at the Radboud University Nijmegen. Starting his company-life (6 years) in immuno-assay development (FutureDx, Wijchen, NL) he now is working for more than 10-years in molecular assay development.
NYtor is a knowledge-driven developer of innovative molecular diagnostic assays with many years of expert experience and state-of-the-art knowledge of molecular diagnostic assay development. Tailor-made applications include qPCR and isothermal assays. One of the focus areas is AMR marker detection, often combined in same multiplex that detects a target pathogen. Examples of such (e.g. STD+fluoroquinolone resistance; ESBLs, CPEs) can be found on the website (www.nytor.nl).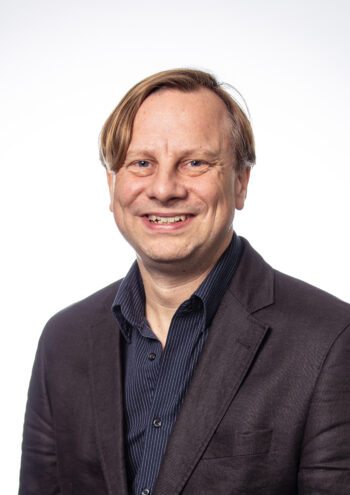 Helge Mühl, Head of Research and Development at Molzym in Bremen, Germany. For more than 20 years now, he has dedicated himself as a trained microbiologist and molecular biologist to the goal of detecting pathogenic microorganisms using only molecular techniques. He and his team relentlessly follow the demands of increasing sensitivities, diverse technologies and sample materials. Molzym, a German biotech company founded in 2003, is specialized in broad-range molecular microbial detection. They have developed reagents and diagnostic tests that are used in university hospitals and private laboratories for routine diagnostics as well as for research. The range includes both manual and automated CE-IVD procedures.
Nelly Dubarry is Group Leader in In Vitro Biology – Infectious Diseases at Evotec, a drug discovery alliance and development partnership company focused on rapidly progressing innovative product approaches with leading pharmaceutical and biotechnology companies, academics, patient advocacy groups and venture capitalists. Nelly holds a PhD on Molecular Microbiology and Genetics obtained at the University Paul Sabatier, Toulouse. After postdocs at the CNRS in Paris and Lyon and at the University of Oxford, she worked at Sanofi in antibiotic R&D department before joining Evotec, where she is currently responsible for leading several projects in antibacterial drug discovery and platforms of Microbiology, NGS and Bacterial Cell Biology.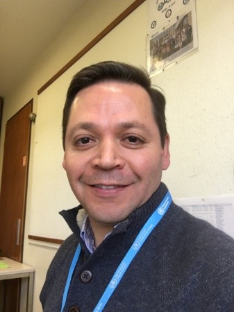 Jorge Matheu Alvarez is the Team Lead of Global Initiatives and Instruments, Department of Global Coordination and Partnership of AMR, AMR division, World Health Organization (WHO), Geneva, Switzerland. He is Chemistry Biologist from the University of San Carlos of Guatemala, Master Degree in Public Health by the Rafael Landivar University. From 2000 to 2009, Head of the Bacteriology Department in the National Laboratory of Health of the MoH, Guatemala. From 2010-2015 worked as specialist on Antimicrobial Resistance at The Pan American Health Organization supporting and coordinating the Latin American Antimicrobial Resistance Surveillance Network (ReLAVRA). From 2015 to 2019, project officer at the department of Food Safety and Zoonoses at the World Health Organization in Geneva Switzerland, coordinating capacity building activities of the Global Foodborne Diseases Network and supporting and coordinating the activities of the Advisory Group on Integrated Surveillance on AMR (AGISAR). In 2020, worked as Team Lead for Laboratory Strengthening and Integrated Surveillance of AMR in the Department of Surveillance, Prevention and Control of AMR of the AMR division. In 2021, started as a Team Lead in the Impact Initiatives and Research Coordination unit at the Department of Global Coordination and Partnership, AMR Division, WHO headquarters.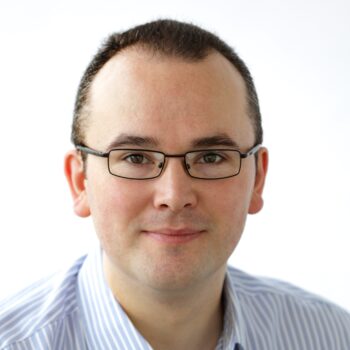 Peter Coombs is a Scientific Director at LifeArc. Following completion of his PhD in Biochemistry at the University of Oxford, he took a post-doctoral position at the National Institute for Medical Research in Mill Hill, London looking at structural and biophysical properties of influenza viruses. He started at LifeArc in 2012, using protein engineering and biophysical approaches to further small molecule and antibody drug discovery projects. Over the last 7 years, Pete has led on multiple infectious disease projects at LifeArc, particularly around antibacterials, with an initial focus on high-throughput protein expression, purification and fragment screening workflows. He continued as Protein Sciences group leader until taking on a new role in 2022 leading the scientific strategy and programme for LifeArc's Translational Challenge in Global Health AMR.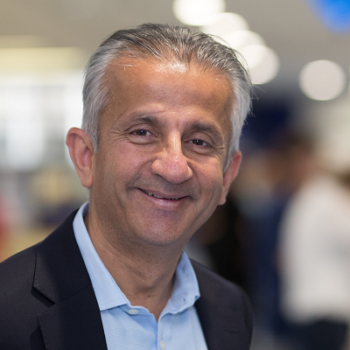 Professor Dilip Nathwani is Emeritus Honorary Professor of Infection at the Univerisity of Dundee in the UK. Earlier Dilip led the Scottish Antimicrobial Prescribing Group (SAPG) and was elected President of the British Society for Antimicrobial Chemotherapy [BSAC]. His involvement and leadership in the field of antimicrobial stewardship, sepsis and MRSA/CID management has been recognised in Scotland, UK and internationally. In 2011 he was appointed by the European Society of Microbiology and Infectious Diseases as Chair of the European Study Group for Antibiotic Policies (ESGAP). In 2015 he created and led a tripartite collaboration between the University of Dundee, BSAC and FutureLearn to create the world's first open access free at the point of access massive open on-line course [MOOC] in antimicrobial stewardship. This has now been through 4 foreign language translations and has been accessed by > 100,000 participants from 163 countries. This has been complimented in 2018 by the development of a unique freely accessible global interactive global e-book on stewardship for all healthcare professionals. Since its launch in 3/18 it has had > 30,000 formal downloads and was recognised by WHO as a key global educational solution in AMR. Dilip's main area of focus remains AMR and antimicrobial stewardship/education and implementation where he brings insight into clinical and economic value of new care pathways for infection management, how new antimicrobials as well new technologies [e.g. diagnostics] will/could work within a complex global care system.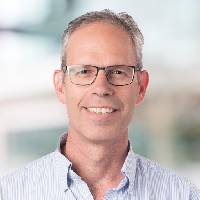 Professor Calman MacLennan is the Senior Program Officer for Bacterial Vaccines and AMR in the Enterics, Diagnostics, Genomics and Epidemiology team, Global Health, at the Bill & Melinda Gates Foundation, and leads the Shigella and Salmonella vaccines product development portfolios there.
A clinician scientist by training, following his medical degree and D.Phil. from the University of Oxford, and during specialist training in clinical immunology, he spent time in Malawi and Kenya investigating immunity to invasive Salmonella disease. He continued this work as a senior clinical fellow at the University of Birmingham, leading to key findings on the importance of antibodies in protective immunity against invasive Salmonella disease. From 2010, MacLennan was Head of the Exploratory Programme at the Novartis Vaccines Institute for Global Health, Italy, developing vaccines against Salmonella, Shigella and meningococcus. The Vi-CRM197 typhoid conjugate vaccine that he was involved in inventing is now a licensed and WHO-prequalified vaccine manufactured by Biological E, India, and has had national introductions to date in Nepal and Malawi.
He returned to the University of Oxford in 2015, to the Jenner Institute, before moving to the Bill & Melinda Gates Foundation in 2017. His ongoing work at the Jenner Institute focuses on gonorrhoea vaccine development. He is a Jenner Investigator and group leader, Professor of Vaccine Immunology and Director of the BactiVac Bacterial Vaccinology Network at the University of Birmingham and a consultant immunologist.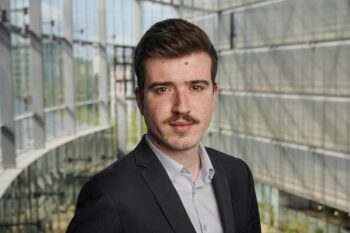 Luka Srot works as Manager in Health Security at IFPMA, where he manages the organization's policy and advocacy work on AMR, including leading on the cross-functional area of vaccines for AMR. In his role, Luka engages across industry and the global health community to identify solutions against AMR, with a focus on enabling AMR-related innovation. Previously, Luka also worked in the AMR Industry Alliance Secretariat, including as the interim Secretariat Lead.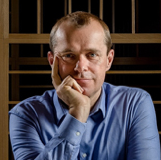 Professor Till Bachmann is the Chair of Molecular Diagnostics and Infection at the Center of Inflammation Research at University of Edinburgh. Till is the AMR Strategy Lead for Edinburgh Infectious Diseases, Chair of the Edinburgh AMR Forum, and Co-Director of the University of Edinburgh's Fleming Fund Fellowships Host Institution programme. He is an expert in point of care detection of infectious diseases and antimicrobial resistance, conducting research at the interface of biomarkers and rapid diagnostics, including as Coordinator of the UK-India project 'DOSA – Diagnostics for One Health and User Driven Solutions for AMR', the JPIAMR-VRI Network AMR Dx Global, the JPIAMR Transnational Working Group on Rapid Diagnostic Tests and partner of the Innovative Medicines Initiative project VALUE-Dx and JPIAMR network B2B2B AMRDx. Till fulfils a range of industrial and institutional advisory roles worldwide including as Chair of the Scientific Advisory Board of the Joint Programming Initiative on Antimicrobial Resistance (JPIAMR), judge for the Longitude Prize on Antibiotics, Advisor for CARB-X, and founding member of the BEAM Alliance Diagnostics Taskforce.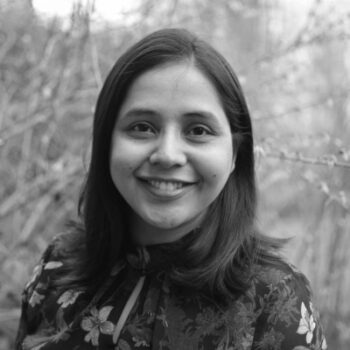 Usha Lamichhane is currently a Scientific Programme Officer at the Global AMR R&D Hub: a global partnership of countries and organisations to address challenges and improve coordination and collaboration in global AMR R&D using a One Health approach. Her background is in Molecular Life Sciences and was previously a part of a research group on TRANSLOCATION project within the Innovative Medicines Initiative (IMI) & EFPIA funded programme New Drugs for Bad Bugs (ND4BB). Before joining the Global AMR R&D Hub, she studied public health and epidemiology at the Institute of Tropical Medicine and International Health, at The Charité – Universitätsmedizin Berlin.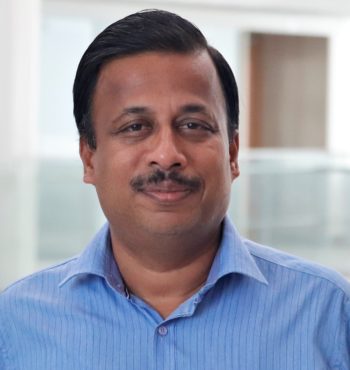 Jayaseelan Murugaiyan is currently working as a professor and head of the department of biological sciences, SRM University AP, Andhra Pradesh, India. Prof. Murugaiyan received his Bachelor (Bharathiar University, India) and master's degrees (University of Madras, India) in Biochemistry. He also received master's degree in Applied Nutrition from National Institute of Nutrition (NIN), Hyderabad, India, one of the premier Institutes of Indian Council of Medical Research (ICMR) and received his PhD degree from University of Leipzig, Germany, while he was working as a doctoral student at the department of Proteomics (now renamed as Systems Biology), Helmholtz Centre for Environmental Research-UFZ, Leipzig, Germany. He was working as a senior scientist (Group leader – Proteomics), Institute of Animal Hygiene and Environmental Health, Centre for Infectious Medicine, Faculty of Veterinary Medicine, Freie Universitaet Berlin, Berlin, Germany. His research interest is in understanding antimicrobial resistance among ESKAPE pathogens and mechanism of host specificity of pathogenic microorganisms.
Steve Brooks currently serves as an Advisor to the Antimicrobial Resistance Industry Alliance (AMRIA), and chairs the AMRIA Manufacturing Work Group. Steve has many years of pharmaceutical industry experience, joining Pfizer as a Discovery Chemist in the UK in 1982, moving into Health & Safety in 1989, and then holding positions of increasing responsibility in the company's Environment, Health and Safety (EHS) organization in the UK/EU and US. Steve led Pfizer's Global EHS organization from 2007 to 2018 during which time he assumed responsibility for Business Resiliency and Environmental Sustainability for the company. In his Pfizer role, Steve was also responsible for monitoring and where appropriate, seeking to influence the external environment on EHS matters of importance to Pfizer and/or to the biopharmaceutical industry. In this capacity, Steve was a committee member of relevant trade associations and other organizations, including the AMRIA, where he played important roles especially in areas at the intersection of the environment and public health. Steve has been an advisor to the AMRIA since leaving Pfizer 2019.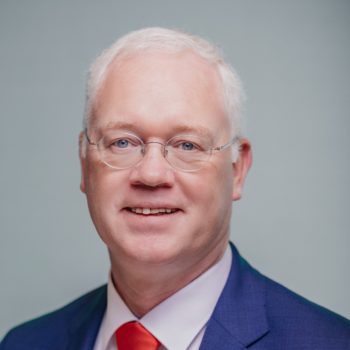 Tom Vereijken worked for over 20 years with the Dutch water technology company Paques B.V. on design and performance of industrial wastewater treatment facilities. He is co-founder of the European Water Partnership and co-initiated a European system to measure and verify progress in sustainable water management, the European Water Stewardship (EWS). As director of the Water Stewardship Academy he takes concrete steps to combat diffuse pollution of water with focus on medical and agriculture/food sectors.
Tom joined the Board of Dutch Water Authority Zuiderzeeland, is Ambassador to Water Europe and a Full member of the Club of Rome – EU Chapter. He co-edited Elsevier's 'Treatise on Water Science' (ISBN-13: 9780444531933) and contributed to several other recent books and European projects. Tom Vereijken received executive MBA-degrees from Nyenrode Business University (NL) and the University of Rochester (NY), and was decorated by the University of Valencia.