Contributing International Experts
Other experts to be added before 11 September, 2021.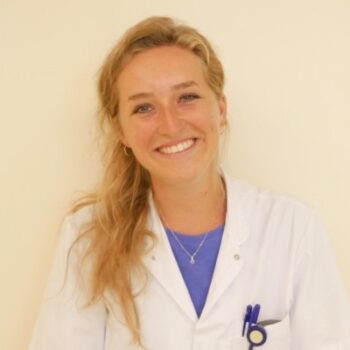 Marjolein Klaassen; text to follow.
Dr Rohini Wadanamby is the Head of the clinical microbiology diagnostics at the Lanka hospital (LHC) and Lanka Hospital diagnostics (LHD) Department of microbiology in Sri Lanka. For LHD she treats infections and infectious disease patients who were referred by other consultants or directly admitted under her. Rohini participates in a multitude of national programs related to AMR combatting through college of microbiologists, post graduate institute of medicine and Ministry of Health of Sri Lanka. She is involved in diagnostics (their lab is accredited with College of American Pathologists) and provides annual AMR reports based on susceptibility and resistance patterns to all permanent and visiting consultants. She carried out antibiotic stewardship program at the National Institute of infectious Diseases up to 2017. Also she is involved in teach post graduate students on AMR combatting programs and practices and writing to the papers and magazines (5 of them currently) on what public should know to prevent AMR, did lectures and programs with college of microbiologists, was involved in microbiomes associated programs and did several lectures on human, animal and environmental microbiome in Sri Lanka Medical Association forums. Also she is a mentor and supervisor for post graduate and under graduate students who do some work on AMR combating. Dr Wadanamby will start her tenure as president of Sri Lanka College of Microbiologists for one year from 14/10 /2022.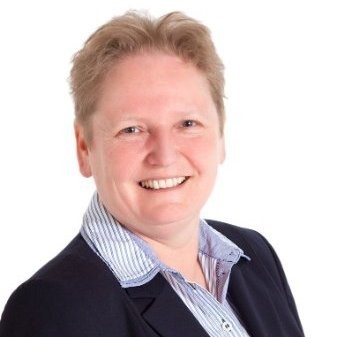 Dr Juliette van den Dolder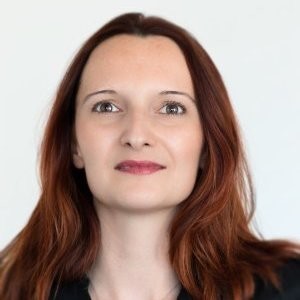 Laureen Ferchaud is Head of Sales & Business Development at Molzym in Bremen, Germany. Passionate about healthcare and how to help physicians better address life threatening diseases with innovative technologies, Laureen joined Molzym in 2020 as Head of Business Development and Sales after working 10 years in radiology, enhancing diagnostic and imaging platforms used by rheumatologists and orthopedists. Molzym, German biotech incorporated in 2003, is specialized in broad-range molecular microbial analysis and developed a CE IVD diagnostic test implemented within University Hospitals since it includes an automation capacity.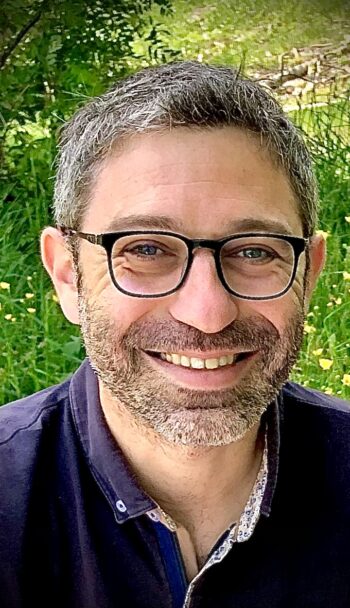 Dr Sébastien Coyne is Group Leader in In Vitro Biology – Infectious Diseases at Evotec, a drug discovery alliance and development partnership company focused on rapidly progressing innovative product approaches with leading pharmaceutical and biotechnology companies, academics, patient advocacy groups and venture capitalists. Sebastien holds a Pharmaceutical doctorate and a PhD obtained at the Pasteur Institute, Paris. After postdocs at the Hans-Knöll Institute and Basel University on natural products, he worked at Actelion Pharmaceutical and Sanofi in antibiotic R&D departments before joining Evotec, where he is currently responsible for leading several projects in antibacterial drug discovery and platforms of microbiology, NGS and molecular biology.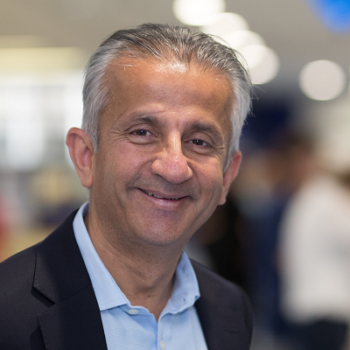 Prof Dilip Nathwani is Emeritus Honorary Professor of Infection at the Univerisity of Dundee in the UK. Earlier Dilip led the Scottish Antimicrobial Prescribing Group (SAPG) and was elected President of the British Society for Antimicrobial Chemotherapy [BSAC]. His involvement and leadership in the field of antimicrobial stewardship, sepsis and MRSA/CID management has been recognised in Scotland, UK and internationally. In 2011 he was appointed by the European Society of Microbiology and Infectious Diseases as Chair of the European Study Group for Antibiotic Policies (ESGAP). In 2015 he created and led a tripartite collaboration between the University of Dundee, BSAC and FutureLearn to create the world's first open access free at the point of access massive open on-line course [MOOC] in antimicrobial stewardship. This has now been through 4 foreign language translations and has been accessed by > 100,000 participants from 163 countries. This has been complimented in 2018 by the development of a unique freely accessible global interactive global e-book on stewardship for all healthcare professionals. Since its launch in 3/18 it has had > 30,000 formal downloads and was recognised by WHO as a key global educational solution in AMR. Dilip's main area of focus remains AMR and antimicrobial stewardship/education and implementation where he brings insight into clinical and economic value of new care pathways for infection management, how new antimicrobials as well new technologies [e.g. diagnostics] will/could work within a complex global care system.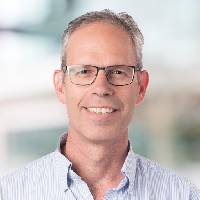 Calman MacLennan is Lead for Bacterial Vaccines in the Enteric and Diarrheal Diseases team, Global Health, at the Bill & Melinda Gates Foundation. He is Professor of Vaccine Immunology and Director of the BactiVac Bacterial Vaccinology Network at the University of Birmingham, an Academic Visitor at the Jenner Institute, University of Oxford, and a consultant immunologist.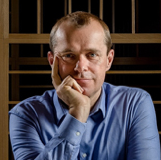 Professor Till Bachmann (Germany / UK) is Deputy Head of the Division of Infection and Pathway Medicine at The University of Edinburgh. Till has a PhD on biosensors from research at University of Stuttgart and The University of Tokyo and a German Habilitation in Analytical Biotechnology. He is coordinator of the JPIAMR Transnational Working Group on Rapid Diagnostic Tests, member of the UK AMR Strategy Diagnostics Sub-Group, Panel Member for the Longitude Prize on Antibiotics, judge for the Discovery Award and EU Horizon Prize on Better Use of Antibiotics, as well as founder of AMR DxC, the Antimicrobial Resistance Diagnostics Challenge competition.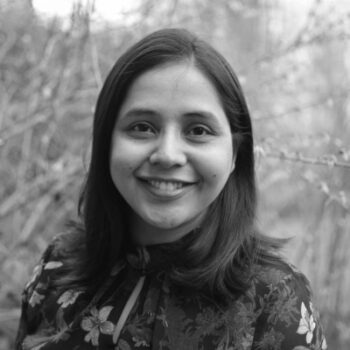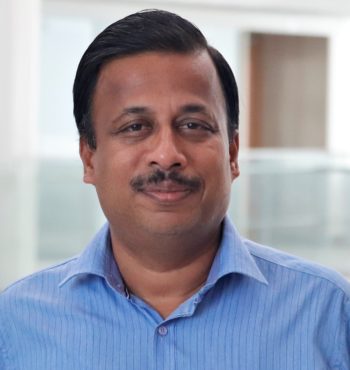 Jayaseelan Murugaiyan is currently working as a professor and head of the department of biological sciences, SRM University AP, Andhra Pradesh, India. Prof. Murugaiyan received his Bachelor (Bharathiar University, India) and master's degrees (University of Madras, India) in Biochemistry. He also received master's degree in Applied Nutrition from National Institute of Nutrition (NIN), Hyderabad, India, one of the premier Institutes of Indian Council of Medical Research (ICMR) and received his PhD degree from University of Leipzig, Germany, while he was working as a doctoral student at the department of Proteomics (now renamed as Systems Biology), Helmholtz Centre for Environmental Research-UFZ, Leipzig, Germany. He was working as a senior scientist (Group leader – Proteomics), Institute of Animal Hygiene and Environmental Health, Centre for Infectious Medicine, Faculty of Veterinary Medicine, Freie Universitaet Berlin, Berlin, Germany. His research interest is in understanding antimicrobial resistance among ESKAPE pathogens and mechanism of host specificity of pathogenic microorganisms.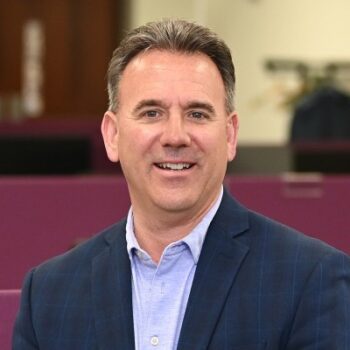 Dale Stemple is the Head of Global Environmental, Health and Safety – North America, Europe and China, for Viatris, one of the world's leading generics and specialty pharmaceutical companies, providing products to customers in approximately 150 countries and territories. Responsible for leading the environmental, health and safety and sustainability programs, initiatives, and systems around the globe for more than 50 operations locations in 20 countries.
Proven record over more than 30 years of experience leading successful Environmental, Health, Safety, Sustainability, Security and Risk Management teams. A successful record of developing and executing robust global business strategies, as well as a proven ability to build, inspire and lead international cross-functional teams to increase efficiency, productivity, and value proficiency.
Diverse international experience enables delivery of cohesive strategic and innovative solutions across varied industries. Data-driven, hands-on business leader with deep expertise in global compliance issues and operations. In his leadership roles, he applies a "big picture" outlook while focusing on continuous improvement to drive dramatic reductions in key environmental, health and safety metrics. By defining and operationalizing comprehensive global EHS programs, able to minimize and eliminate serious injuries and illnesses and lost work time while ensuring compliance and minimizing environmental impact.
Holds a Master of Science degree in Safety Management, Master of Science in Business Administration, and a bachelor's degree in Industry Psychology from West Virginia University.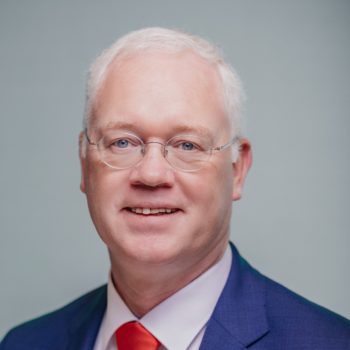 Tom Vereijken worked for over 20 years with the Dutch water technology company Paques B.V. on design and performance of industrial wastewater treatment facilities. He is co-founder of the European Water Partnership and co-initiated a European system to measure and verify progress in sustainable water management, the European Water Stewardship (EWS). As director of the Water Stewardship Academy he takes concrete steps to combat diffuse pollution of water with focus on medical and agriculture/food sectors.
Tom joined the Board of Dutch Water Authority Zuiderzeeland, is Ambassador to Water Europe and a Full member of the Club of Rome – EU Chapter. He co-edited Elsevier's 'Treatise on Water Science' (ISBN-13: 9780444531933) and contributed to several other recent books and European projects. Tom Vereijken received executive MBA-degrees from Nyenrode Business University (NL) and the University of Rochester (NY), and was decorated by the University of Valencia.