ABOUT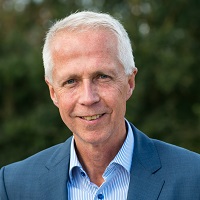 Dr Maarten van Dongen is the founder of AMR Insights and the driving force behind this international information platform and globally active, network-based organization.
Maarten studied Molecular and Medical Microbiology at the University of Groningen and obtained his PhD in Biochemistry at the University of Amsterdam (part of his research carried out at the Medical Research Council in Cambridge in the UK). He has lectured part-time at the Universities of Leiden, Amsterdam and Utrecht and at the Hogeschool Utrecht in The Netherlands. He is much in demand as a speaker at symposia, discussion leader at forum discussions and as a guest speaker. See his LinkedIn profile.
Thank you Maarten for the great masterclass! I'm always so inspired after attending one of your events

Quote Masterclass AMR 2021
Maartens role in the Masterclass
As an 'AMR generalist' Maarten will introduce the topic of Antimicrobial resistance (AMR) as well as the different, international experts involved in the Masterclass. By daily monitoring the worldwide developments related to AMR and by selecting key news items for posting on the AMR Insights news page Maarten is up to date like no other.
Maarten is committed to eliminating antimicrobial resistance, because he does not accept that millions of innocent people need to die as a result of resistant bacteria and other microorganisms. His mission is to save lives by increasing awareness, informing and connecting people.
About AMR Insights
AMR Insights focuses on informing, educating and connecting professionals worldwide who contribute to the global fight against antimicrobial resistance. To this end, AMR Insights is building a worldwide network of Ambassadors (currently over 460 in some 60 countries).
"It was another very successful event with sharing a wealth of knowledge across the globe

Quote Masterclass AMR 2021