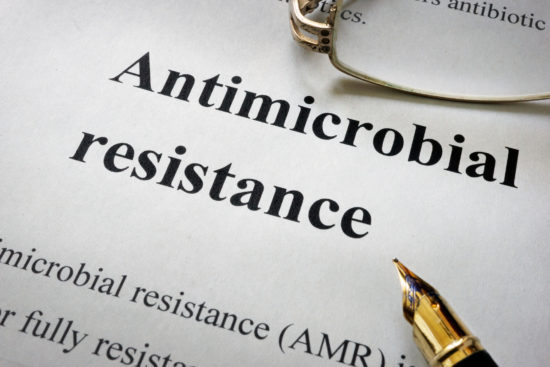 EU report on antimicrobial resistance in zoonotic and indicator bacteria from human, animals and food
11 March 2020
The latest report on antimicrobial resistance (AMR) in zoonotic and indicator bacteria from humans, animals and food has been published by the European Centre for Disease Prevention and Control (ECDC) and the European Food Safety Authority (EFSA), covering the period 2017–2018.
Author(s): Health Protection Scotland

Effective Surveillance
Healthy Animals
Healthy Patients
Secure Foods
Back
Boosting innovation to curb AMR?
AMR Innovation Mission UK 2021
The AMR Innovation Mission UK 2021 aims to add to the global curbing of AMR by boosting joint early & translational research, R&D, clinical development,  validation, registration and commercialisation of vaccines, microbial diagnostics and antimicrobial products.
Read more and get involved >>