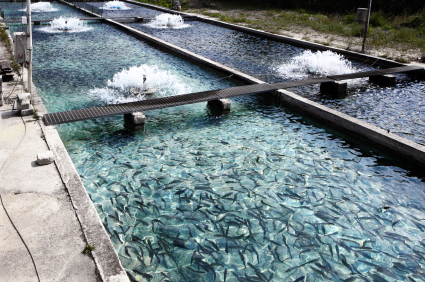 Antimicrobial resistance in aquaculture: a crisis for concern
29 February 2020
Emergence of antimicrobial resistance (AMR) in cultured fishes is one of the major challenges faced in aquaculture. The high prevalence of bacterial infections in fishes leads to frequent use of antibiotics and thus their persistence in the aquatic environment, which in turn results in the proliferation of antibiotic resistant bacteria. The AMR in aquaculture can be transferred to clinically important strains of natural environment through horizontal gene transfer, thereby affecting the whole ecosystem. Most of the cultured fishes, including ornamental possess diverse pathogens exhibiting multiple antibiotic resistance. A thorough understanding of the gene transfer systems such as plasmids, transposons, integrons and gene cassettes can unravel the complexity of antimicrobial resistance in aquaculture. Continuous monitoring programmes, timely detections of the resistant bacteria and implementation of proper regulations are necessary to curb the dissemination of AMR in aquaculture. The present review summarises the antimicrobial use and AMR in cultured fishes, genetic mechanisms involved in the development of resistance, and the management strategies to restrict the spread of AMR in aquaculture.
Author(s): Prasannan Geetha Preena, Thangaraj Raja Swaminathan, Vattiringal Jayadradhan Rejish Kumar & Isaac Sarojini Bright Singh

Clean Environment
Healthy Animals
Secure Foods
Back
Boosting innovation to curb AMR?
AMR Innovation Mission UK 2021
The AMR Innovation Mission UK 2021 aims to add to the global curbing of AMR by boosting joint early & translational research, R&D, clinical development,  validation, registration and commercialisation of vaccines, microbial diagnostics and antimicrobial products.
Read more and get involved >>