AMRelay 2023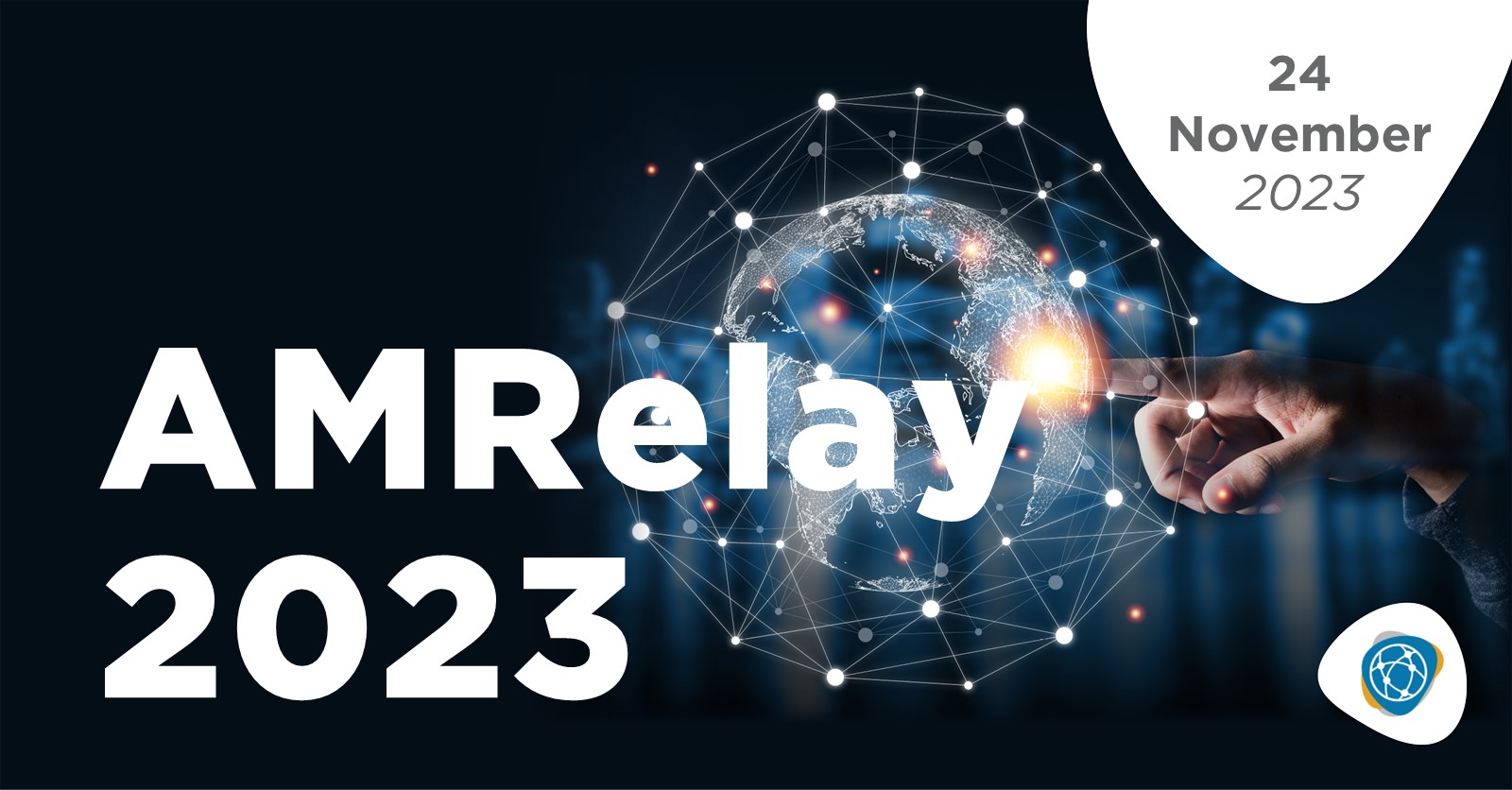 Due to its massive success in 2021 and 2022, AMRelay will be repeated again in 2023!
A 24 hour, online event to connect and honor global stakeholders in AMR
AMRelay offers a series of 96 consecutive, catchy contributions by global stakeholders involved in curbing Antimicrobial resistance (AMR). The 24 hour event takes place on 24 November 2023. AMRelay is an initiative by the AMR Insights Ambassador Network to be realised at the very last day of the World Antimicrobials Awareness Week 2023 (18-24 November). The event will start at Coordinated Universal Time (UTC) 00.00 and ends at UTC 24.00. The event will follow the global timezones and glide across the globe to connect and honor involved AMR stakeholders.
AMRelay to increase AMR awareness, profile and connect
The objectives of AMRelay include:
To boost global awareness on AMR
To profile involved AMR stakeholders
To inspire and encourage organisations to join forces
Contributing stakeholders public & private organisations and individuals
Organizations and people who are meaningful in curbing AMR are welcome to contribute. All types and sizes of inspiring and creative contributions are welcome as long as they can be offered online.
Visitors of AMRelay are professionals worldwide involved in curbing AMR
The target group (the visitors) of AMRelay consists of professionals in public and private organisations in the various One Health sectors human health, veterinary health, agrifood and environment. Also citizens, patients and other interested people are most welcome to attend the event. AMRelay will be widely announced in advance and visitors can log in easily and free of charge at any time via one and the same URL. Visitors will be actively involved as much as possible.
AMRelay is an initiative of AMR Insights and is realised in partnership with the Antimicrobial Resistance Fighter Coalition.