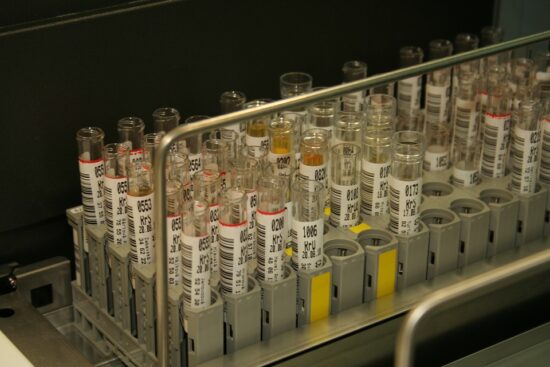 Pneumococcal Urinary Antigen Testing in United States Hospitals: A Missed Opportunity for Antimicrobial Stewardship
05 October 2020
The Infectious Diseases Society of America recommends pneumococcal urinary antigen testing (UAT) when identifying pneumococcal infection would allow for antibiotic de-escalation. However, the frequencies of UAT and subsequent antibiotic de-escalation are unknown.
UAT is not ordered routinely in pneumonia, even in ICU. A positive UAT result was associated with less frequent resistant organisms, but usually did not lead to antibiotic de-escalation. Increasing UAT and narrowing therapy after a positive UAT result are opportunities for improved antimicrobial stewardship.
Author(s): Jennifer J Schimmel, Sarah Haessler, Peter Imrey, Peter K Lindenauer, Sandra S Richter, Pei-Chun Yu, Michael B Rothberg

Healthy Patients
Back
Boosting innovation to curb AMR?
AMR Innovation Mission UK 2021
The AMR Innovation Mission UK 2021 aims to add to the global curbing of AMR by boosting joint early & translational research, R&D, clinical development,  validation, registration and commercialisation of vaccines, microbial diagnostics and antimicrobial products.
Read more and get involved >>