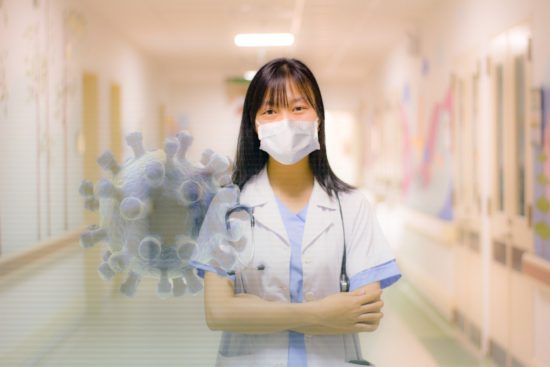 Empiric Antibacterial Therapy and Community-onset Bacterial Co-infection in Patients Hospitalized with COVID-19: A Multi-Hospital Cohort Study
28 August 2020
Antibacterials may be initiated out of concern for bacterial co-infection in patients with COVID-19. The authors determined prevalence and predictors of empiric antibacterial therapy and community-onset bacterial co-infections in hospitalized patients with COVID-19.
The prevalence of confirmed community-onset bacterial co-infections was low. Despite this, half of patients received early empiric antibacterial therapy. Antibacterial use varied widely by hospital. Reducing COVID-19 test turnaround time and supporting stewardship could improve antibacterial use.
Author(s): Valerie M Vaughn, MD, MSc, Tejal Gandhi, MD, Lindsay A Petty, MD, Payal K Patel, MD, MPH, Hallie C Prescott, MD, MSc, Anurag N Malani, MD, David Ratz, MS, Elizabeth McLaughlin, MS, RN, Vineet Chopra, MD, MSc, Scott A Flanders, MD

Effective Surveillance
Healthy Patients
Back
Registration now open:
International Masterclass AMR 29 SEP delivered digitally: 2 = 1!
Science, Health-Economic & Societal impact
Global causes and global solutions
Bottom-up, interactive approach
International Experts involved
Offered online!
Register today >>