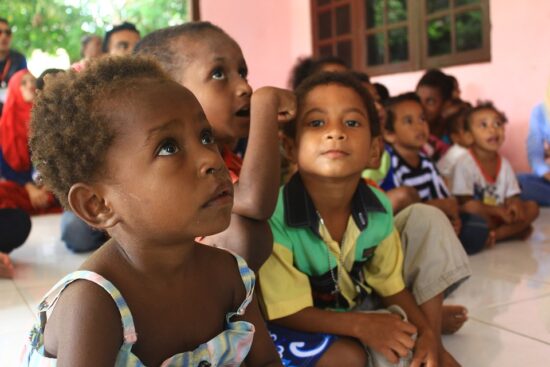 Comeback of drug-resistant neglected tropical disease tracked through genomic surveillance
09 October 2020
Genome sequencing has shed light on the re-emergence of the bacterium that causes yaws, a neglected tropical disease of the skin, bones and joints. The re-emergence followed a mass drug administration (MDA) campaign that aimed to eliminate the disease in Papua New Guinea.
Researchers at the Wellcome Sanger Institute, the London School of Hygiene & Tropical Medicine, the Fight Aids and Infections Disease Foundation, Spain, the University of Washington and the University of Papua New Guinea, report their findings today in Lancet Microbe. The results will influence the global elimination strategy for this disease.
Yaws, caused by the bacterium Treponema pallidum subspecies pertenue (TPP), can cause chronic disfigurement and disability. Most commonly affecting children, infection with the bacteria results in stigmatising and debilitating ulcers. Despite global efforts, yaws remains common in tropical areas in some of the world's poorest countries, affecting millions of people*. The World Health Organisation (WHO) is currently carrying out campaigns to eradicate yaws using Mass Drug Administration (MDA) of the antibiotic, azithromycin.
Author(s): EurekAlert

Effective Surveillance
Healthy Patients
Back
Boosting innovation to curb AMR?
AMR Innovation Mission UK 2021
The AMR Innovation Mission UK 2021 aims to add to the global curbing of AMR by boosting joint early & translational research, R&D, clinical development,  validation, registration and commercialisation of vaccines, microbial diagnostics and antimicrobial products.
Read more and get involved >>