Meet our Ambassadors 500 – 596
Muhammad Armaghan Shahzad is a Research Assistant at the National Institute for Genomics and Advanced Biotechnology (NIGAB), National Agriculture Research Center, Islamabad in Pakistan. He has experience in development and implementation of projects relating to antimicrobial resistance (AMR) in livestock sector, zoonoses and One-Health, interdisciplinary research exposure and co-ordination with stake holders including national and international organizations/research institutes
Antibiotic resistance is on the rise in the world, risking millions of lives and making previously effective medicines worthless. Muhammad truly believes that we can have a significant impact on the future of healthcare by comprehending the fundamental mechanisms causing resistance and creating cutting-edge methods to overcome it. In addition, he is very driven to work with multidisciplinary research teams to address the complex problems posed by antibiotic resistance. In conclusion, Muhammad is deeply committed to pursuing a research career focused on antimicrobial resistance and molecular microbiology. He is eager to contribute my skills, knowledge, and passion to address the urgent challenges posed by antimicrobial resistance and make a tangible impact on global health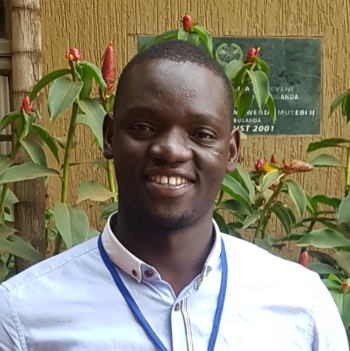 Simon Ojore is a Medical Laboratory Scientist at the
Infectious Diseases Research Collaboration (IDRC), Uganda. Simon is a Lead Medical Laboratory Scientist in the microbiology surveillance project at the IDRC, in Tororo, Eastern Uganda. His work includes but is not limited to performing laboratory analysis of patient specimens and drug sensitivity testing. He has been at the core of developing capacity in antimicrobial resistance (AMR) testing in the Eastern part of Uganda, funded by the Oxford GRAM project. His passion is global health security and AMR in particular. He envisions the use of the One Health approach to combat the emergence of health threats in Uganda, and globally.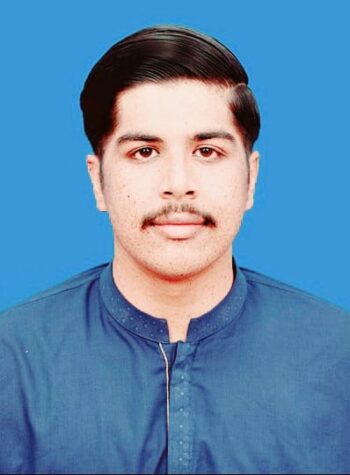 Syed Zain-Ul-Abideen Sherazi is an MPhil scholar (veterinary Medicine) at the PMAS ARID Agriculture University Rawalpindi in Pakistan. His mission is to lead the charge towards an Antimicrobial Resistance (AMR) free Pakistan. As a dedicated healthcare professional, Syed is committed to raising awareness about the growing threat of AMR and implementing strategies to combat its rise. Through his work, he aims to foster a culture of responsible antibiotic use, educate both healthcare professionals and the public on the importance of antimicrobial stewardship, and advocate for policies that prioritize infection prevention. By uniting communities and collaborating with stakeholders, Syed aspires to create a sustainable healthcare environment where antibiotics are used judiciously, ensuring a healthier future for Pakistan. Together, we can tackle AMR and safeguard the effectiveness of antibiotics for generations to come.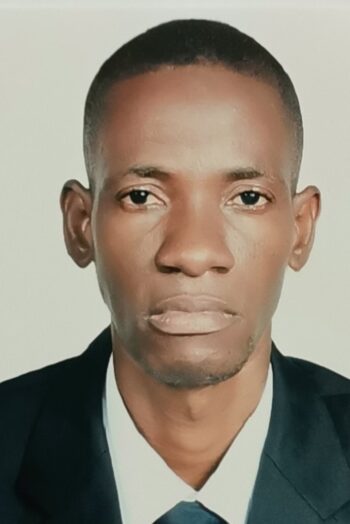 Abohaya Koffi Justin Kouassi is a Specialist in Administration and Economic Development in Côte d'Ivoire. Certified in Climate Change and Health, he specializes in National Plan and Adaptation, holding additional certifications from the ILO in Employment, Decent Work, Development, Peace, International Labor Standards, and Project Management Cycle, as well as Financial Risk and Goal from the African World Bank. Passionate about combating climate change, he launched an Antimicrobial Resistance (AMR) campaign, using social media to sensitize his community from November 18th to 24th, 2023. Committed to continuous learning, he obtained Global Health certifications through WHO training and participated in webinars addressing epidemics and tackling AMR in hospital settings. Aligned with the Sustainable Development Goals, his inaugural AMR campaign reflects his dedication. As a Young Ambassador, he aspires to leverage his expertise for collaborative efforts, contributing to a healthier and sustainable future.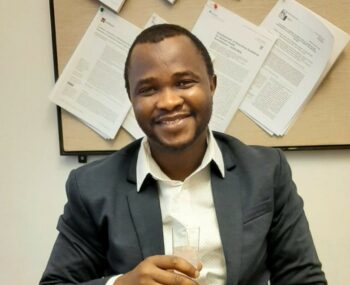 Abdurrahman Hassan Jibril is a Lecturer, Researcher and Veterinary clinician at the Usmanu Danfodiyo University, Sokoto in Nigeria. Abdurrahman serves as a lecturer, researcher and a clinician within the Department of Veterinary Public Health and Preventive Medicine at Usmanu Danfodiyo University Sokoto. Additionally, he holds a research associate position at the Center for Advanced Medical Research and Training (CAMRET) at the same university. He earned his Ph.D. in molecular bacteriology and infection from the University of Copenhagen, Denmark. In recognition of his achievements, he was awarded a Postdoctoral Research Development Fellow by the Africa Research Excellence Fund cohort of 2022. His research focus lies in the molecular bases of antimicrobial resistance in enteric pathogens of global public health importance. Currently, Abdurrahman is dedicated to exploring the application of CRISPR-Cas biotechnology as a means to address and combat antimicrobial resistance.
Mwangi Mwangi is a biochemist at the Masinde Muliru University of Science and Technology, Kenya. Mwangi has a special interest in phage biology. Currently he is focusing on production of lytic phages against Staphylococcus aureus and Pseudomonous auraginosa using molecular determinants. He is a stunt ambassador of AMR awareness among the peers and the society as large. Mwangi is a person who sees positivity in what others see negativity. He believes together, if everyone takes responsibility, we can eradicate AMR.
Henri Sprimont is a scientific diplomat with a 13-year track record in building and strengthening research and innovation ecosystems through strategic partnerships. As a Counselor for Science and Technology at the Embassy of Belgium in Sweden, Henri has been actively contributing to the fight against Antimicrobial Resistance. He accomplishes this by organizing high-level scientific events, fostering international collaborations, and providing strategic policy recommendations in the field. Henri holds a Doctorate in Veterinary Medicine, a Master's Degree in International Relations, and a Bachelor's Degree in Management Engineering. His extensive experience spans clinical, agricultural, scientific, and diplomatic domains, enabling him to harness the richness of these perspectives to promote international collaborations and facilitate cutting-edge innovation initiatives, essential for tackling the global challenge of AMR. His dedication to this cause reflects his broader engagement for long-term thinking and his commitment to contributing to advance the well-being of humanity in the decades to come.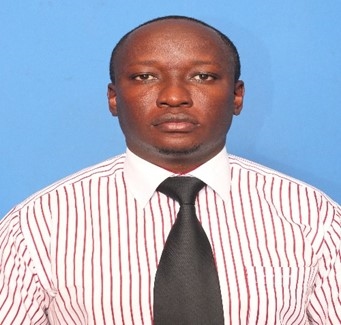 Patrick Mutharia is a Medical Microbiologist at the Meru University of Science and Technology, Kenya. Patrick works at the Department of Medical Laboratory Sciences at Meru University of Science and Technology. Patrick has extensive experience in various aspects of laboratory medicine, particularly, pathogenic microbiology. Being a member of Infection Prevention Network of Kenya (IPNET-K) and Africa Infection Prevention Network (ICAN), Patrick is a microbiologist in the Antimicrobial Stewardship Team at Meru County, in Kenya, under the mentorship of the Ministry of Health. As an advocate for Infection Prevention and Control (IPC) in health facilities and institutions, he is concerned about the spread of antimicrobial resistant pathogens. Such pathogens have been associated with nosocomial infections/healthcare associated infections and community acquired infections. The fight against AMR is a collective responsibility starting from policy implementation frameworks all the way to oversight strategies and evaluation.

Arphaxad Chege is a Lecturer – Epidemiology and Public Health at the Meru University of Science & Technology, Kenya. Arphaxed is the current chairperson of the public health department and a lecturer at Meru University of Science and Technology. Arphaxad is also a Phd student at Jomo Kenyatta University of Agriculture & Technology. His thesis focuses on investigating the prevailing species of Brucella among pastoralist communities in Laikipia, Kenya, as well elucidating the association between gender relations and transmission of brucellosis. Meru University has collaborated with various other international and local institutions in research, with a recent study focused on molecular characterization of antibiotic resistant bacteria in dairy cattle from selected farms in Meru. Chege has a keen interest in zoonotic diseases and understanding the transmission dynamics of antimicrobial resistant organisms in the human-livestock-wildlife interphases. He looks forward to becoming an antimicrobial stewardship champion and promoting awareness of AMR especially to vulnerable and resource poor communities in Kenya.
Mario Demetriou is an Advanced Podiatrist at Bromley Healthcare, United Kingdom. Mario is an experienced clinician working within primary care. He regularly sees and treats patients with diabetic foot ulcers which are always at risk in developing infections. As independent prescriber he regularly has to prescribe antibiotics (po) as well as antimicrobial dressings. Mario closely works with medical colleagues such as endocrinologists and general practitioners to reduce antibiotic resistance through education and regular audit data collection.
Achsah Geremew is an MSc student in Applied Microbiology at Addis Ababa University in Ethiopia. Her thesis focuses on addressing the emergence and spread of antimicrobial resistance (AMR) in previously under explored environments through the One Health approach. She is interested in understanding the dynamics of AMR in the environment and how this relates to public health. As a passionate scientist, Achsah enjoys science communication and aspires to serve her community and humanity at large. In addition to scientific writing, by blending science with creative writing and art, she hopes to share the significance of this challenge with lay audiences, bridging the gap between scientific insights and everyday understanding of AMR, empowering her community to make informed decisions and join the global effort to combat this pressing threat.
Balasubramani S Paranthaman is an Assistant Professor of Biology in the Department of Natural Sciences at Albany State University, USA. His research focus is in nutraceuticals and functional foods for metabolic homeostasis and healthy aging. He has experience in in vitro testing of biological products using small organisms, cell lines and biochemical assays. Earlier, he also had worked on herbal immunostimulants for maintenance of fish health. His research involves trans-disciplinary research approaches by integrating multiple disciplines to generate new knowledge. He has extensive expertise in molecular diagnostics and has trained several students across different countries in this field. He is interested in harnessing the potential of traditional knowledge and natural resources for combating AMR and alternatives to antibiotics. His current interest is in identifying endophytic organisms in fruits and vegetables with ability to improve gut health and limit survival of pathogenic organisms.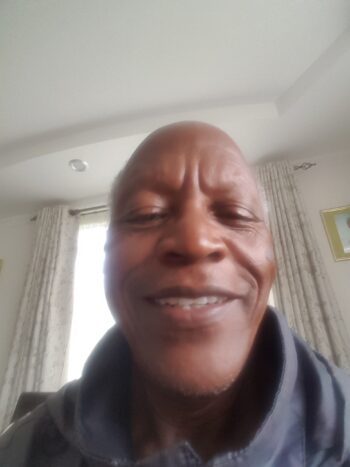 Japhet Magambo is a professor of Immunoparasitology at the Department of Medical Laboratory Sciences ,Meru University of Science and Technology, Kenya. He is a medical laboratory scientists. Japhet is a member and former Chairman of Kenya Medical Laboratory Technologist and Technicians Board. He is passionate about teaching, training, research and preventive medicine. He is currently leading a research in cystic enchinocossis in Sub-Saharan Africa.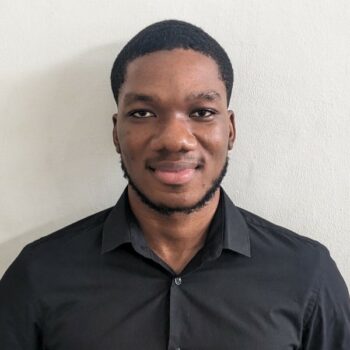 Aaron Yeboah is serving as an advocate for AMR awareness and education, both within the healthcare community and among the general public, Kumasi South Hospital in Ghana. Aaron is a Clinical Pharmacist at the esteemed Kumasi South Regional Hospital in Ghana. He is honoured to be a dedicated member of the Pharmaceutical Society of Ghana (PSGH). His role extends beyond the pharmacy counter; he is also a passionate advocate for raising awareness and enhancing education about Antimicrobial Resistance (AMR). Aaron is committed to spreading knowledge about the responsible use of antibiotics, both within the healthcare community and among the public. Furthermore, Aaron has a keen interest in research endeavors that are in pursuit of novel drugs to combat the pressing issue of AMR. His mission is to contribute to the development of innovative solutions in the fight against antibiotic resistance.
Naveena Lavanya Latha is working as Associate Professor in the department of Biosciences & Biotechnology, Krishna University, Machilipatnam, India. Her research included Medical Mycology, Environmental Biotechnology and Protein Biochemistry. After completing her MSc in Biochemistry in 1999, she qualified CSIR-UGC JOINT NET and joined Osmania University with CSIR-UGC NET and has been awarded PhD degree in 2005. She was the DBT-PDF in CCMB, Hyderabad from July-2005 to June-2007. Later, she worked as scientist in the R&D unit of Dr. Reddy's, Laboratories, Hyderabad and then she joined Krishna University. She has published 72 research articles in national and international journals with high impact factor, 3 published and 2 granted patents. She was the recipient of SERB Young Scientist Grant in 2012 and elected as Associate fellow of AP Academy of Sciences in 2016. She also won the Best Paper Presentation award by Madras Diabetes Research Centre, in Indoswedish symposium in 2006.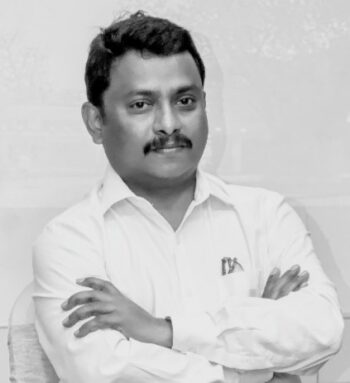 Saravanan Matheshwaran is Group leader at the Indian Institute of Technology Kanpur, India. Saravanan received his PhD degree from the Indian Institute of Science (IISc), Bangalore in 2008. He received his postdoctoral training at the London Research Institute, UK, the European Molecular Biology Laboratory, Germany, and the IISc, Bangalore. He joined the faculty of BSBE in May 2013. His research is focused on understanding the molecular mechanism that regulate mutagenesis and antimicrobial resistance (AMR) in bacterial pathogens.
ErastusHaindongo is a Senior Lecturer at the School of Medicine, University of Namibia, Namibia. Erastus is a medical microbiologist lecturer at the University of Namibia (School of Medicine). He is currently pursuing a doctoral degree (University of Namibia & University of Turku, Finland) towards understanding the historical and current antimicrobial resistance landscape of Escherichia coli and Staphylococcus aureus from human clinical blood and urine cultures in Namibia, with emphasis on Extended Spectrum beta-lacatamase and methicillin resistant genes, as well as the clonal diversity of the isolates.

Hyacinthe Tuyubahe is the Founder and Director at African Life Science Enhancement Forum in Rwanda. Hyacinthe is a member of the American Society for Microbiology as well as a Subcommittee member on the Status of Historically Excluded Groups at the American Society for Microbiology. Throughout Hyacinthe's academic journey, he actively sought opportunities to bridge the gap in representation, recognizing the importance of diversity in scientific advancements. Hyacinthe worked to engage in projects and collaborations that shed light on the challenges in the life sciences field that are faced by historically excluded groups, particularly in the African context being aware of health inequalities in Africa; resulted to establishment of a non-profit organization African Life Sciences Enhancement Forum. In addition to that, Hyacinthe is aware of the importance of campaigning and advocating for the fight of AMR as the global health crisis we all undergoing through.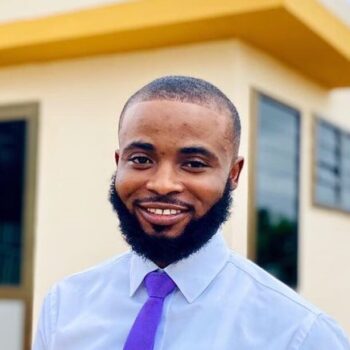 Stephen Akwadah has a background in fundamental principles of biochemistry and molecular biology, including DNA replication, protein synthesis, and metabolic pathways at KNUST in Ghana. A recent graduate holding a Biochemistry degree from Kwame Nkrumah university of Science and Technology and a researcher. His background with a Bachelor of Science in Biochemistry has provided Stephen with a strong foundation in the fundamental principles of biochemistry and molecular biology, including DNA replication, protein synthesis, and metabolic pathways. His passion for biology and genetics has driven him to explore the intricate molecular mechanisms governing life processes. His goal is to contribute to the understanding of molecular biology, potentially through academia or research in a biotechnology company.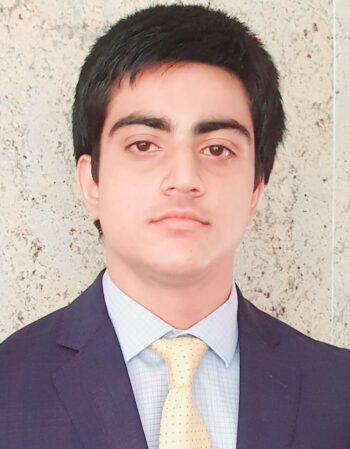 Vedanth Ramji is the Founder at Thaavaram – AMR Surveillance System – Plants in India. Vedanth deeply cares about public health. He likes to combine his passion for math, cs and biology to explore possible solutions to large scale public health challenges. He has developed Thaavaram, an AMR Surveillance System, focused on collecting and disseminating data on AMR incidence in plants. The system is a first of its kind, open source data and research collaboration platform. Vedanth is a long term student researcher at the Big Data Biology Lab, Queensland University of Technology, Australia.
Simon Doherty is an Animal Health & Welfare, One Health & Sustainability Expert at Queen's University Belfast, Northern Ireland, UK. Simon is based at the Institute of Global Food Security, Queen's University Belfast. He is Co-Lead for the QUB µaOH Lab (microbiome, AMR & One Health) with interests in livestock health & welfare, One Health & sustainability, and international trade & investment in the animal health & veterinary sectors. Before his presidency of the British Veterinary Association in 2018-19, he was the Animal Health & Aquaculture Sector Specialist for the UK Department for International Trade. He has extensive experience in veterinary practice, industry, academia and professional representation. Simon was a Founding Director of Vet Sustain. He previously chaired the Federation of Veterinarians of Europe FishMedPlus Coalition and the FVE Food Safety & Sustainability Working Group, and was Founding Chair of the UK One Health Coordination Group. He regularly presents at national and international conferences on One Health and veterinary sustainability, particularly around production animal welfare and antimicrobial resistance (AMR).
Luke-Aniche Mmesoma is a Locum Pharmacist at Paxs Pharmaceuticals in Nigeria. Luke-Aniche is a recent Pharmacy graduate from Madonna University Nigeria. She carried out her dissertation on Susceptibility of Urinary Staphylocococcus aureus to commonly used antibiotics. Mmesoma is interested in genomics and AMR resolution policies. As a member of the AMR initiative, she will connect with professionals with similar interest, gain value and contribute towards resolution of the spread of AMR organisms.
Gracia Mashind Kongolo is a Medical doctor working at the Ministry of Health of the Democratic Republic of Congo. Her country faces challenges with AMR; multifactorial factors including political instability, knowledge gaps, and poor control of policy and drug regulation, contribute to the inappropriate use of antibiotics. Gracia is concerned about the emergence of AMR in LMICs and wants to bring a change in term of the use of antibiotics through educating the community, capacitating health care workers and conduct research to inform management. Being part of the team will allow her to acquire strong knowledge and confidence on AMR, combat threat associated that it brings and and reduce mortality.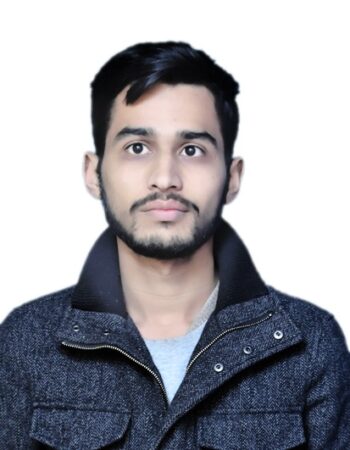 Sami Ullah Baig is a Student at the Bahria University Islamabad Campus in Pakistan. Sami is doing a Bachelor of Science in Public Health from Bahria University Islamabad Campus. Currently he is working on a research project titled KAP of healthcare providers regarding Antimicrobial Resistance in Rawalpindi and Islamabad. His mission is to make the world AMR free by implementing public health measures.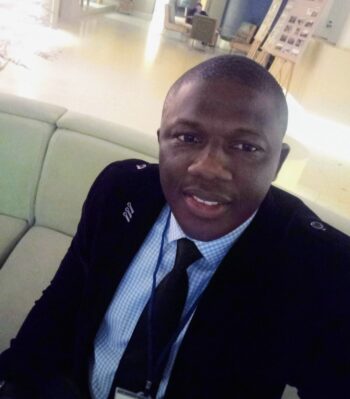 Solomon Olorunleke is a Lecturer/Researcher at the Ebonyi State University, Abakaliki in Nigeria. Solomon is a lecturer in animal health and reproduction. He brings a profound background in veterinary medicine to the forefront of health challenges. His unwavering commitment centres on a holistic One Health approach, aimed at harmonizing human, animal, and planetary health. Within the realm of academia, Solomon's dedicated research endeavours revolve around the pivotal mission of bridging knowledge gaps that persist among human, animal, and planetary health domains. His passion converges on unraveling the intricate epidemiology of AMR gene dissemination within the complex tapestry of the food chain. Of his particular interest is the exploration of transmission dynamics from animals to humans and vice versa, a critical facet examined within the context of Southeast Nigeria. Furthermore, Solomon leads the AMR Department of Dr Ameyo Stella Adadevoh (DRASA) Health Trust, a public health nonprofit organization working to keep people healthy and safe.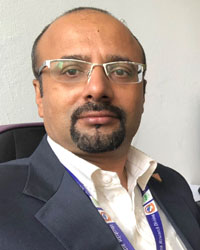 Narayan Paudyal is an Animal Health Research Scientist at the National Animal Health Research Centre of the Agricultural Research Council in Nepal. Narayan is a veterinarian and has been practising poultry medicine for over 15 years. He has a PhD in Preventive Veterinary Medicine and has been working on research in relation to antibiotics usage in animals and the resistance to antibiotics. As a study scientist, Narayan and his team are trying to establish the baseline for the antibiotics usage in the layers of poultry and its impact on resistance shown by E. coli and Salmonella from those farms.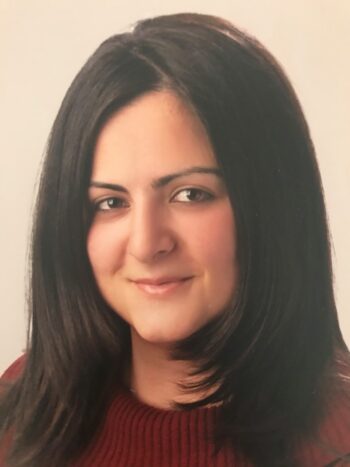 Ruba Haddadin is an AMR and AMS Advisor in Jordan. As an Antimicrobial Stewardship (AMS) Advisor, she applies her clinical pharmacy and project management skills to support the implementation of evidence-based interventions to combat antimicrobial resistance and improve patient safety. Ruba has over 13 years of experience in global health and international development, with a Master's degree in Clinical Pharmacy from the University of Jordan and multiple certifications in antibiotic stewardship, leading people and teams, and Google project management. Ruba is passionate about leading the change in her community towards the sustainable development goals, especially in the areas of infectious diseases and health security. In her previous roles, she has worked as a technical advisor, implementation lead, and pharmacy application expert for various organizations, such as MSH, BMJ, and Electronic Health Solutions, where she has contributed to the design, delivery, and evaluation of innovative and impactfull health programs and solutions.
Nay Thi Ha is the Regional Representative at the Fondation Merieux in Lao PDR. Nay is a healthcare professional with a decade of experience in HIV/AIDS and other infectious diseases. Currently, he is in charge of implementing one of the global AMR initiative programs named "Fleming Fund-Country Grant" in Lao PDR. The team covers twelve provinces out of 17 to enable the diagnostic environment, capacitate the workforce, and collect quality data by building a systematic and collective surveillance network. They also work on reinforcing AMC and AMU surveillance in coordination with the Government of Lao and international partners. Furthermore, they provide technical assistance and expertise for quality management and biosafety training within the laboratories at the hospital settings. The team is now preparing to continue into the second phase of the project to collect quality AMR/U/C data, then analyze these data and transform them into government policies.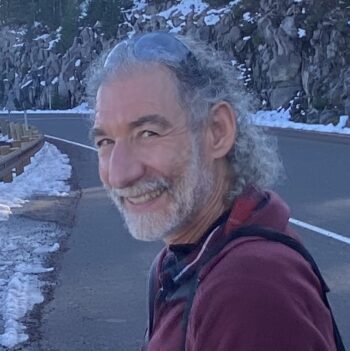 Jonathan Rivin is a Consultant at World Environmental Consulting, USA. Jonathan is a Consultant with 30 years experience in the environmental field, with the primary focus on waste management. He also led sustainable procurement programs for 6 years, where the emphasis shifted to material circularity, toxic chemical reduction, GHG reduction and reducing life cycle environmental impacts. Jonathan became interested in healthcare waste management in 2015 and uses his expertise applying waste management and sustainable procurement strategies for mitigating AMR risk at healthcare facilities.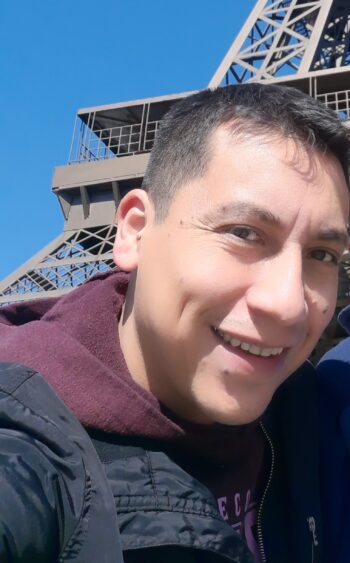 Edgar Arturo Cuevas Dominguez is Wildlife health coordinator at the Ministry of Environment and Natural Resources, Mexico. Edgar loves to practice collaboration, exchange of information and knowledge, seeking to contribute to the conservation and integrated management of wildlife and ecosystems. He collaborates in health programs to prevent, detect and control emerging and re-emerging diseases. And antimicrobial resistance focus in one health.
And every topic about to monitoring ecosystem health.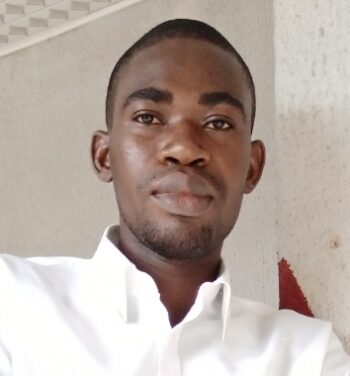 Ulakom Genesis is graduate of Microbiology from  Cross River University of Technology Calabar, Nigeria. Ulakom is passionate about research around Phages, Biotechnology and molecular Biology, to contribute to finding sustainable green alternatives to the global crisis of antimicrobial resistance. His a global out-reach member of the American Society of Microbiology(ASM) and fellow of the ASM- Future Leaders Mentorship Fellowship (FLMF), which empowers young scholars to contribute their research and knowledge in the microbial space.
Richard Donkor Amponsah is a recent graduate holding a Biochemistry degree from Kwame Nkrumah University of Science and Technology, Ghana. He is a contributing member of American society for Microbiology (ASM) and holds memberships in both the British Society for Antimicrobial chemotherapy (BSAC) and the Genetics Society of West Africa ( GSWA). His deep passion lies in the field of Antimicrobial Resistance (AMR). Richard looks forward to starting a career as a researcher in immunology, leveraging advanced bioinformatic tools and methodologies to explore novel strategies for combating the escalating challenge of Antimicrobial Resistance (AMR). Serving as an Ambassador for Helix Biogen institute in Nigeria, he is currently leading a team on a project aimed at raising awareness about the use of antibiotics and the growing threat of Antimicrobial Resistance (AMR).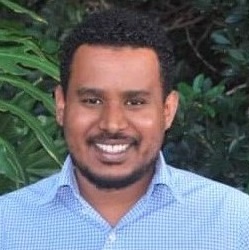 Sewunet Admasu Belachew is a Postdoctoral Research Fellow at The University of Queensland in Australia. With a background in pharmacy, he is a public health researcher and academic. Sewunet earned a bachelor's degree in pharmacy, a master's degree in clinical pharmacy, and a PhD in public health. Prior to his current role, he was a full-time lecturer at the University of Gondar in Ethiopia. His research expertise is multidisciplinary, with a particular focus on antibiotic use surveillance and stewardship. He has also investigated pragmatic approaches to mitigate the primary causes of antibiotic misuse and overuse.
Najam Ahmad is an undergraduate student at the Capital University of Science and Technology, Islamabad in Pakistan. Najam is a determined undergraduate researcher on a quest to combat Salmonella enterica through innovative antibiotics. His work revolves around pioneering solutions to tackle this resilient pathogen, ensuring safer food and healthier lives. He is committed to understanding the mechanisms underlying antibiotic resistance in this pathogen and exploring novel solutions to address this critical global health challenge. His work aims to not only shed light on the intricacies of bacterial resistance but also contribute to the development of more effective treatment strategies.
Syed Muhammad Ali Shah is a Student at the University of Poonch Rawlakot in Pakistan. For Syed it is crucial to save the upcoming generations by raising awareness about Antimicrobial Resistance. It can be an upcoming silent pandemic. AMR could cause largest number of deaths because of resistance in pathogens. Ethical use of Antimicrobials ia necessary along with restrictions and awareness about antimicrobial use. As a Veterinary Student and Public Health Worker it is his responsibility to spread awareness and to work for making counter strategies for this silent devastating killing pandemic .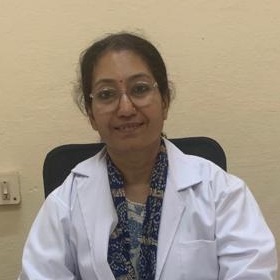 Yogyata Marothi is a Microbiologist at the R. D.Gardi Medical College, Ujjain in India. Yogyata is working as professor in medical college. She and her colleagues perform antibiotic sensitivity testings and report resistance pattern to the working clinicians. Thus they help in spreading information on AMR. They also help the clinicians by giving the commonest organism name causing infection and their resistance pattern so that they can plan empirical treatment till sensitivity report is available.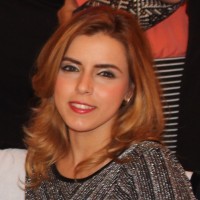 Deema Rahme is a Clinical Assistant Professor, Faculty of Pharmacy, Beirut Arab University in Lebanon. Deema is specializing in diseases and antimicrobial resistance. She has an extensive background in conducting rigorous research, analyzing data, and publishing findings in reputable scientific journals. Skilled in designing and implementing epidemiological studies to investigate disease patterns, risk factors, and prevention strategies. Deema has a deep understanding of the impact of infectious diseases on public health and the challenges posed by antimicrobial resistance. Sghe is committed to advancing knowledge in the field and driving impact full changes in healthcare practices.
Ahmed Raza is a Student at the Gomal university d.i.khan in Pakistan. Ahmad is on a mission to raise awareness about the global threat of Antimicrobial Resistance (AMR). With a strong commitment to health education, Ahmad recognizes the critical importance of addressing AMR in veterinary medicine and beyond. His journey as a veterinary student has fueled his concerns about the overuse and misuse of antibiotics, which contributes to the emergence of drug-resistant microbes. Ahmad is determined to educate his peers, professors, and the broader community about the significance of responsible antibiotic use in veterinary practice. He believes that by spreading awareness and promoting best practices in antibiotic stewardship, we can combat AMR and protect the health of both animals and humans. Ahmad exemplifies the dedication and enthusiasm needed to tackle this pressing global health issue.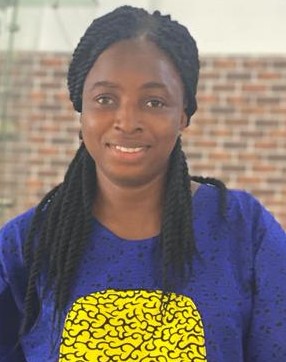 Adenike Eniade is an Intern at the Institute of Human Virology Nigeria in Nigeria. Adenike is an accomplished professional pursuing an MPH in Health Monitoring and Evaluation at the University of Ibadan after earning a BTech in Pure and Applied Chemistry from Ladoke Akintola University of Technology. She excels in quantitative analysis and Public health research. With a passion for education, Adenike aims to innovate and impact students' lives positively. Her internship at the Institute of Human Virology Nigeria showcases her commitment to healthcare, and supporting the HIV program. She is currently leading a research project on Antimicrobial Stewardship, evaluating treatment guideline adherence among Healthcare Workers in Oyo State, Nigeria. Adenike's journey reflects her dedication to public health advancement, blending academic prowess, practical experience, and a forward-looking approach that sets her apart as a rising healthcare leader.
Olanrewaju Eniade is a Senior Data Manager and Data Analyst at the International Foundation Against Infectious Diseases in Nigeria. With over 7 years of experience in health research, Olanrewaju is a knowledgeable Biostatistician. He holds a BSc in Statistics, an MSc in Biostatistics from the University of Ibadan, Nigeria, and is pursuing a PhD in Computing and Informatics at Sheffield Hallam University, UK. He focuses on statistical methodology, infectious diseases, and sexual/reproductive health. He is passionate about disease risk modelling using AI/ML. Olanrewaju is interested in: 1. Enhancing vaccines for LMICs. 2. Combating Antimicrobial Resistance. 3. Elevating maternal/child health via vaccine availability. He has been a Senior Data Manager at IFAIN, worked at the Institute of Human Virology, and lectured at Adeleke University. As such he has elevated research quality, planned/implemented projects, and contributed to open-access journals.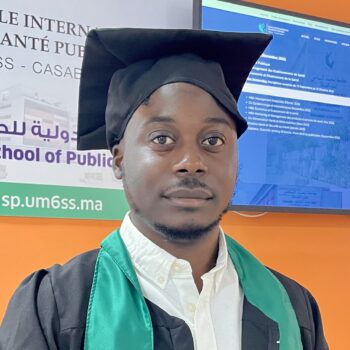 Guichel Athanase Ramsei Ngassaki is a Public health and medical biologist at the Université Mohammed VI des Sciences de la Santé in Morocco. Guichel is working on a project on the impact of antibiotic resistance on public health, in Morocco and Congo Brazzaville. This project will be developed as a theme for his next doctoral registration for the next academic year. Guichel also works in a laboratory in Casablanca on bacteria. Every day he is confronted with the problems of multi-resistant bacteria.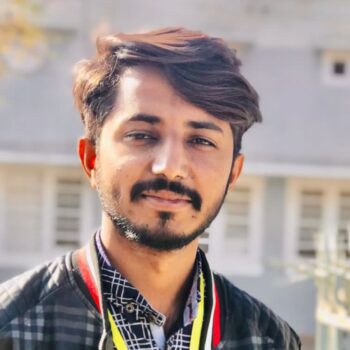 Nayyar Abbas is a student at the Gomal University of Dera Ismail Khan in Pakistan. Nayyar is a 4th year Veterinary Medicine student. He is passionate about addressing global health challenges, such as antimicrobial resistance (AMR), and advocates for the One Health approach. He has a keen interest in AMR, Global Health, Infectious Diseases, and Immunology. Nayyar is eager to conduct studies on antimicrobial resistance and is motivated to contribute towards reducing its impact in developing countries like Pakistan. He possesses a strong knowledge of microbiology, particularly in relation to animal health, including antibiotics resistance, infections, gut health, and probiotics. Furthermore, he has a history of working in the livestock and poultry industry.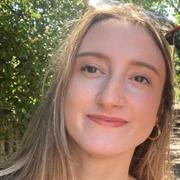 Eleanor Kashouris is a Postdoctoral Research Fellow at the University of Sussex, United Kingdom. Eleanor is a postdoctoral research fellow in the Department of Sociology and Criminology. She works on the Wellcome Trust funded project Marginalisation and the Microbe which looks at how to mobilise on AMR without increasing health inequalities. Her recently completed doctoral thesis explores patient experiences of community-acquired uncomplicated urinary tract infection in the UK through ethnographic research. Eleanor is committed to building capacity for equitable mobilisations on AMR through sociological work with different overlapping groups such as patients, clinicians and public health workers.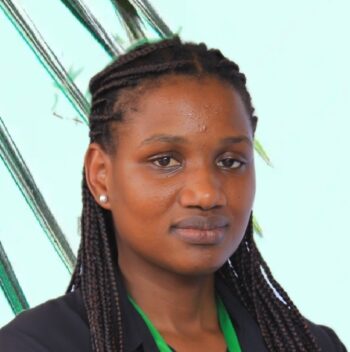 Winnifred Akello is a Veterinary Student at Makerere University in Uganda. Winnifred is an undergraduate student pursuing bachelor of Veterinary Medicine at Makerere university. She is passionate about animal welfare, good health and well being, education, gender equality and climate action. She is a climate activist and a one health advocate. She believes that one health approach is essential to addressing the different crisis affecting the world today. She has volunteered with different climate movements to take actions against climate change. She has also volunteered with different one health initiatives in the roles of publicity and one health education. She also served as an ambassador for International Veterinary Students' Association standing committee on One Health. She believes that climate change and AMR are interconnected and therefore raising awareness alone is not enough to tackle AMR, actions against climate change need also to be taken into consideration.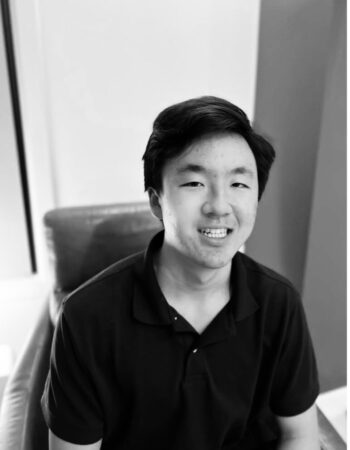 Ethan Rhee is the Founder at Antibiotic Resistance Awareness Podcast in the USA. Ethan is a student at Arnold O. Beckman High School in the USA and is graduating in 2025. He is founder and host of the Antibiotic Resistance Awareness Podcast where he has collaborated with global health leaders such as CARB-X at Boston University, One Health Trust, and SAS Africa. He founded the Youth Advisory Board on Antimicrobial Resistance that carries out out service projects to make an impact on AMR. Their current projects include collecting discarded contact lenses and blister packs to recycle them so that they do not end up as microplastics in the environment since research has shown a correlation between microplastics and AMR. The group also educates the public on proper disposal of old or unused prescription medications so that they do not end up in our waterways. He is currently a research intern at the Beckman Laser Institute working with lasers in biomedicine.
Syed Sami Haider is a Doctor of Veterinary Medicine at BZU in Pakistan. Haider is deeply committed to promoting the principles of One Health and demonstrating a fervent enthusiasm for research. With prior experience at the prestigious National Veterinary Laboratories, Pakistan, he has significantly contributed to the field by undertaking impact full investigations pertaining to Multi-Drug Resistant Salmonella, ESBL-producing E. coli, and various other bacterial strains. His interests lie in Epidemiology, Public Health, and One Health, reflecting his commitment to addressing global health challenges. As an advocate for One Health, he understands the interconnections of human, animal, and environmental health and recognizes the importance of collaborative efforts in addressing health issues. Haider's fervent aim revolves around raising awareness regarding AMR and its far-reaching implications, with a particular emphasis on advocating for antibiotic stewardship and judicious antimicrobial utilization. Haider aims to conduct impact full studies on antimicrobial drug resistance to address this critical global health challenge effectively.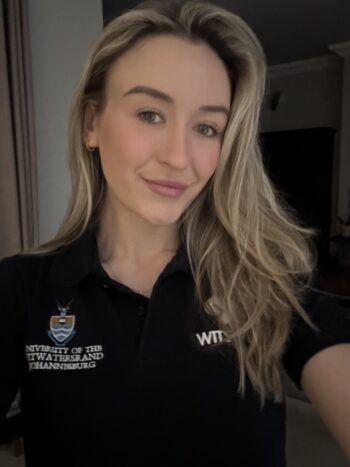 Jamie Colloty is a Medical doctor at Wits VIDA in South Africa. Jamie is a medical doctor currently working in South Africa, for Wits Vaccine and Infectious Disease Analytics Research Unit. She is also a Masters of Public Health student through Imperial College London. Jamie has a strong passion for microbiology and antimicrobial resistance and its relation to the field of public health.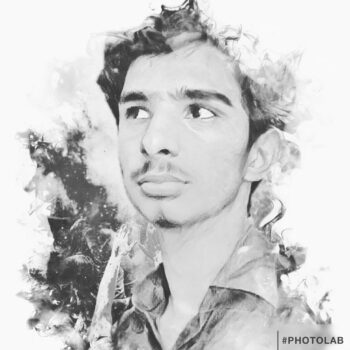 Muhammad Asad Ayub is a student at the Gomal University Dera Ismail Khan Pakistan in Pakistan. Assad is a 7th Semester DVM student and a passionate future veterinarian who is keen on raising awareness about Antimicrobial Resistance (AMR). He has a particular interest in One Health. According to him, self-medication and quackery are the primary reasons for the spread of Antimicrobial Resistance in developing countries. He is fully prepared to apply his acquired knowledge in the fight against Antimicrobial Resistance (AMR).
Amani T. Alsufyani is an Antimicrobial Resistance Researcher at the Saudi Food and Drug Authority in Saudi Arabia. Amani is a passionate advocate against antimicrobial resistance (AMR). He is  working as a research scientist, contributing to the efforts of the Reference Laboratory for AMR at the Saudi Food and Drug Authority. His mission is to address the critical challenge of AMR in food safety while conducting a comprehensive study on AMR in foodborn pathogens to explore potential mitigation strategies. Through collaboration with experts and advanced scientific methodologies, he strives to provide valuable insights to develop evidence-based interventions and policies, ultimately safeguarding public health.
Shaheer ul Hassan is a veterinary medicine student at the University of veterinary and animal sciences in Pakistan. Shaheer is an animal admirer. Being a veterinary student, he acquires knowledge of antimicrobial resistance to educate the people with the risks associated with AMR.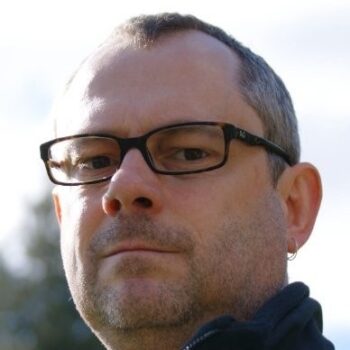 Derry Mercer is Head of Antimicrobials Programme at Bioaster in France. BIOASTER is a Technological Research Institute (IRT) in health technologies, that is dedicated to the study of microbiology and infectious diseases, tackling diseases caused by bacteria, viruses, parasites, and fungi. Bioaster offers a new approach to R&D, by integrating the principal scientific and technological disciplines, to better share the risks of innovation. Derry is a microbiologist and has worked in antimicrobial drug R & D for almost 20 years, developing drug candidates from concept to Phase III clinical trials, including antibacterials, antifungals antivirals and immunomodulatory molecules.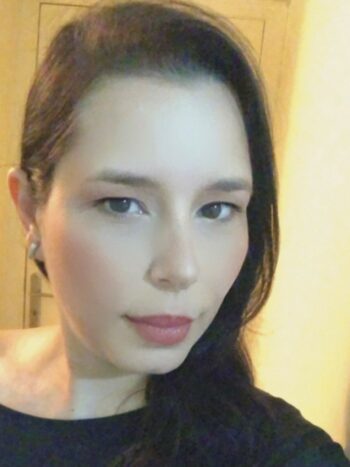 Arine Melkonian Charoyan is a Chief Clinical Laboratory, microbiologist and Infectious Control and Quality Committee Member at Trad Hospital and Medical center at Haigazian University in Lebanon. She has over 22 years of experience in a variety of roles in Healthcare and academic organizations. For 17 years she has been Instructor and assistant Professor in the Medical Laboratory department and Manager of the University Health care service. After working 22 years in a private facility with some Humanitarian organizations, gaining a lot of experience, and after finishing her master's degree in public health specifically Health Care management and quality, she wants to turn her focus towards the humanitarian organization to serve her community by ensuring its well being, safety, and health to achieve the Sustainable Development Goal number # 3: ensure good health and well-being of all.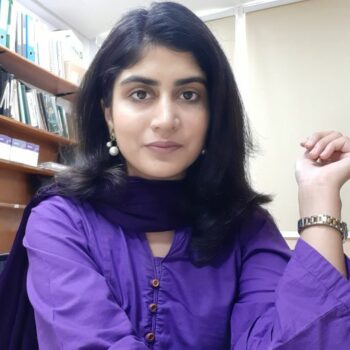 Roomana Ali is a Biotechnologist at the National Agricultural Research council in Pakistan. Roomana is a research scientist working on AMR in food borne pathogens at National Agricultural Research Council Pakistan. During her MSc research she worked on genomic analysis of multidrug resistant Salmonella enterica in poultry. She has a keen interest in tackling the silent pandemic that is spreading globally through one health approach.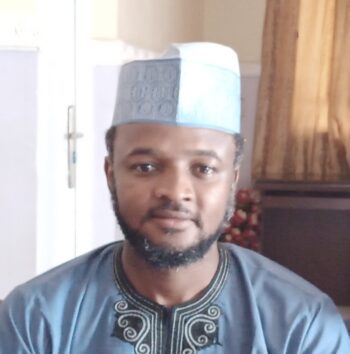 Yahaya Yaqub is a lecturer and Consultant Medical Microbiologist at the Ahmadu Bello University Teaching Hospital Zaria in Nigeria. His research interests include AMR and hospital acquired infections. He is particularly keen in promoting context specific solutions to the AMR problem in Nigeria. He recently concluded a master program with the Lancaster University on medical leadership where he gained significant insight in to importance of tailoring solutions to contextual realities. As an early career researcher, he is currently taking a PhD program with the thesis focused on understanding the genomics of locally incriminating Enterobacterales associated with bloodstream infections at Ahmadu Bello University Teaching Hospital Zaria.
Bamidele Iwalokun is responsible for research, research administration and grantsmanship at the Nigerian Institute of Medical Research in Nigeria. Bamidele is a Biochemist with over 25 years of research experience. He is currently the Director of the Central Research Laboratory, NIMR, an adjunct Professor of Biochemistry & Biotechnology, Caleb University. His areas of expertise include pathogen (all WHO priority bacterial pathogens, emerging and re-emerging epidemic-prone pathogens) surveillance and antimicrobial resistance monitoring using genomic, transcriptomics basic molecular biology tools and Bioinformatics, development of risk mitigation measures against nosocomial infections and AMR transmission in the hospital environment. His present research work includes neonatal sepsis epidemiology and drug resistance characterization of isolated pathogens, safety and immunogenicity of COVID-19 vaccines in apparently healthy Nigerians, and study of the effect of biogenic nanoparticles on the quorum sensing/biofilm forming associated genes among ESKAPE pathogens.
Bamidele is also a member of several learned societies. They include American Society of Microbiology (ASM), American Society of Biochemistry and Molecular Biology (ASBMB) and Nigerian Biological Safety Association (NiBSA).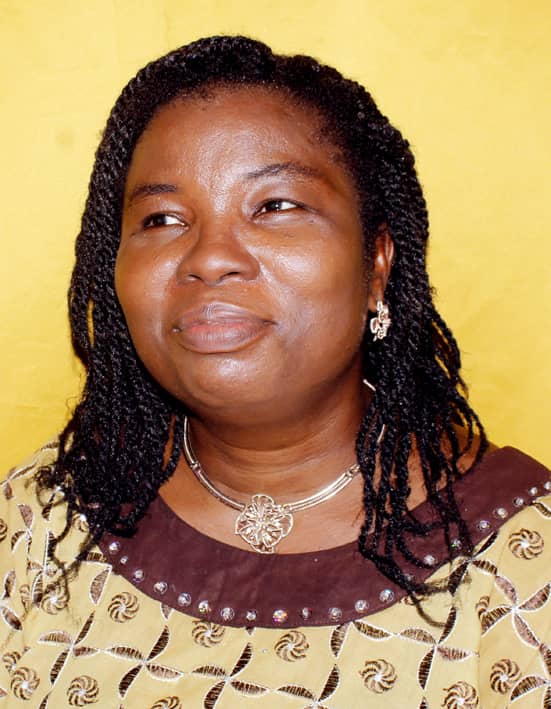 Adesola Olalekan is a Principal investigator/University Lecturer at the University of Lagos in Nigeria. Adesola is a passionate infectious disease researcher, Lecturer, and team lead for the Genomic Epidemiology of AMR pathogens at the University of Lagos. Her research focuses on understanding the molecular nature antimicrobial resistance (AMR) pathogens and employing ONE Health approaches, genomics surveillance, stewardship programs, and public enlightenment to mitigate and identify drivers of AMR. She actively trains and teaches undergraduate and postgraduate students, involving them in her research. As a DAAD alumnus and AREF research development 2021 Fellow, she recently secured the AREF seed grant to implement Oxford nanopore sequencing for AMR pathogen studies in wastewater, aiming to identify drivers of AMR infections in the local community for infection control and antibiotics stewardship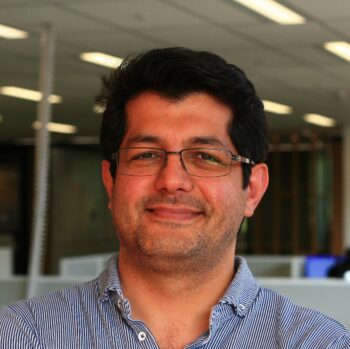 Ghader Bashiri is Senior Lecturer at the University of Auckland, New Zealand. Ghader is a biochemist and structural biologist, and currently leads the Laboratory of Molecular and Microbial Biochemistry at the University of Auckland in New Zealand. The overarching research themes in his laboratory are to address the global issues of antimicrobial resistance and agricultural methane emissions. Their research blends structural, molecular and computational biology with genetics and chemistry to obtain a fundamental understanding of these systems at a molecular level, and to apply this knowledge for new sustainable solutions.
Daniel Pletzer is a Senior Lecturer at the University of Otago in New Zealand. Daniel works as an Assistant Professor in the Microbiology & Immunology Department at the University of Otago (New Zealand). His team studies new ways to fight infectious diseases and searches for strategies to overcome antimicrobial resistance in bacteria that have been categorized as "critical" priority pathogens by the World Health Organization. This includes multidrug resistant organisms that cause severe and often deadly infections and therefore pose an enormous threat in our hospitals. He is particularly interested in hard-to-treat clinical isolates involved in multidrug resistance and chronic infections associated with bacterial communities known as biofilms. Research in his group is focused on novel therapeutics, from host defense peptides to nanoparticles, and the use of animal models of disease. Daniel won several early career awards including one of Germany's most prestigious Feodor-Lynen Postdoctoral Fellowships from the Alexander von Humboldt Foundation.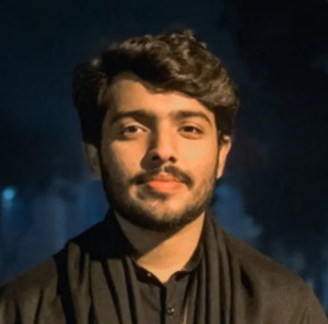 Hamid Bashir is a Veterinary Student at UVAS Lahore in Pakistan. Hamid is a dedicated veterinary student from UVAS Lahore, living in Pakistan, inspired to combating antimicrobial resistance (AMR) and driving positive change in the field of global health. With a deep understanding of the challenges posed by AMR and volunteership qualities provided by the welfare organisation SAVERS, he wants to raise awareness about the importance of responsible antibiotic use, the risks associated with antimicrobial resistance, and the urgent need for collaborative action of doctors, veterinarians, and environmentalists, because One Health is One Future.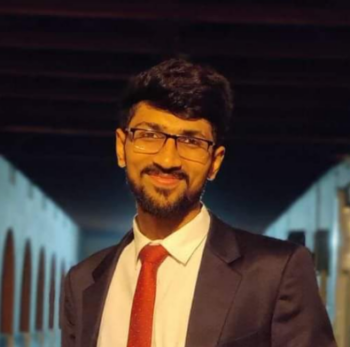 Hafiz Muhammad Abdullah is a veterinary student at the University of Veterinary and Animal Science, Lahore in Pakistan. Hafiz is part of the welfare organization, SAVERS, working on the One Health perspective in the veterinary field. As for AMR is concerned, unwanted and misuse of antimicrobial is also the cause of AMR. As the One Health approach states, there should also be the focus on animal health because it is directly related to human health in terms of food animals as well as companion animals.
Kotchikpa Joseph Corneille Koba is a Medical student and member of the Association des étudiants en médecine du Burkina Faso in Burkina Faso. Corneille is a medical student with a passion for community health. As a member of the Burkina Faso medical students' association, where he holds the post of local public health officer, he often organises activities to raise public awareness of diseases that are a public health issue. He is also a member of an association called "youth action against antimicrobial resistance", which organises activities to raise awareness of this public health issue among young students.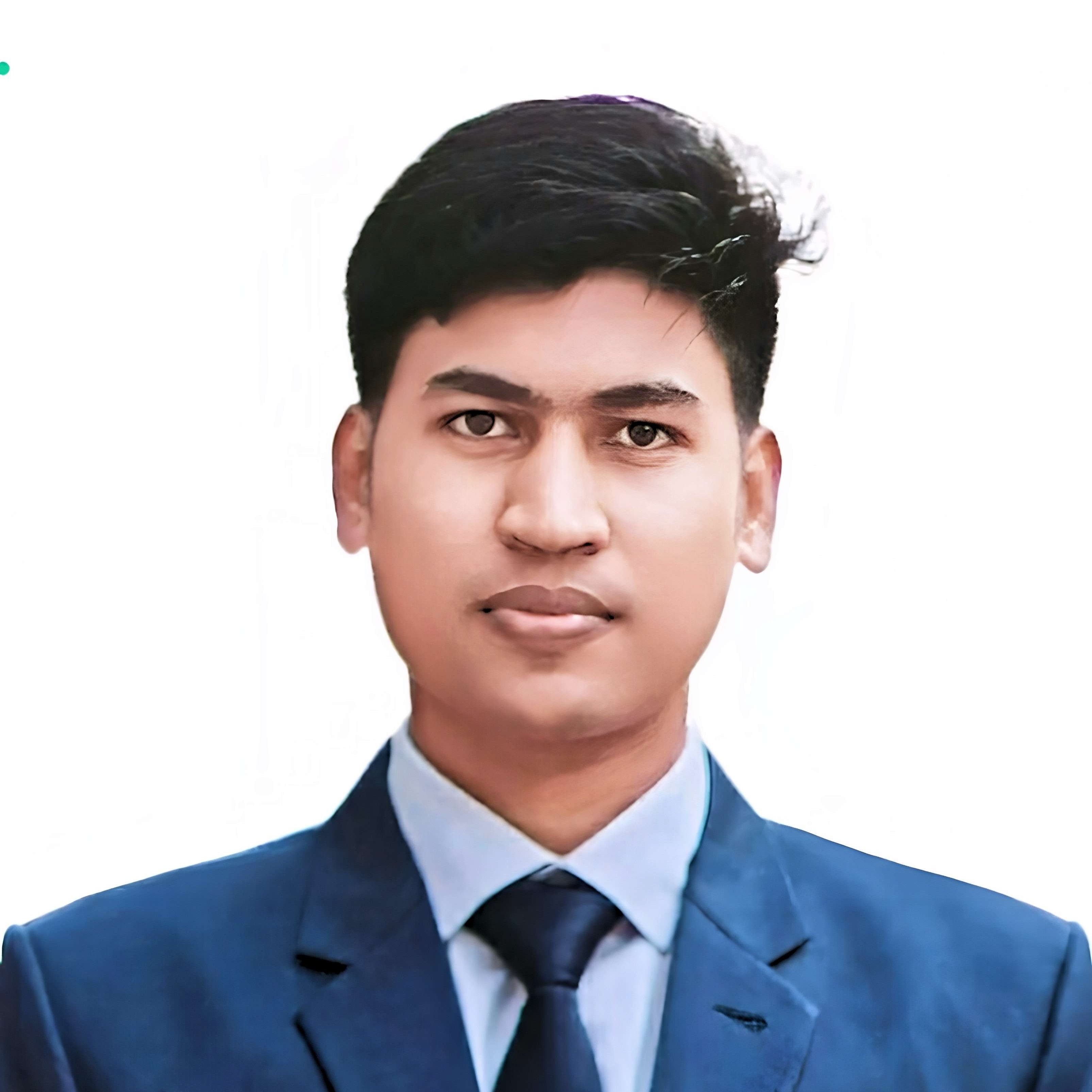 Rony Ibne Masud is the Founder and President at Health How in Bangladesh. Rony has completed his DVM degree from Bangladesh Agricultural University and is now pursuing his Master's at Microbiology in the same University. His research mainly focused on Antimicrobial Resistance and Public health issues. He is the Founder and President of "Health How"; a one health platform, working with almost 100 volunteers across the country to create awareness among the general people. He is also the member of Bangladesh AMR response alliance (BARA); the largest professional group of Bangladesh halving almost 700 professional doctors. All are working together to combat against AMR. This BARA recently trained professionals of Indonesia and opened an Indonesian chapter. He is also doing research on Antimicrobial Resistance, it's sensitivity test and field investigation. Rony is also the Trainer of National Rabies Team, Bangladesh.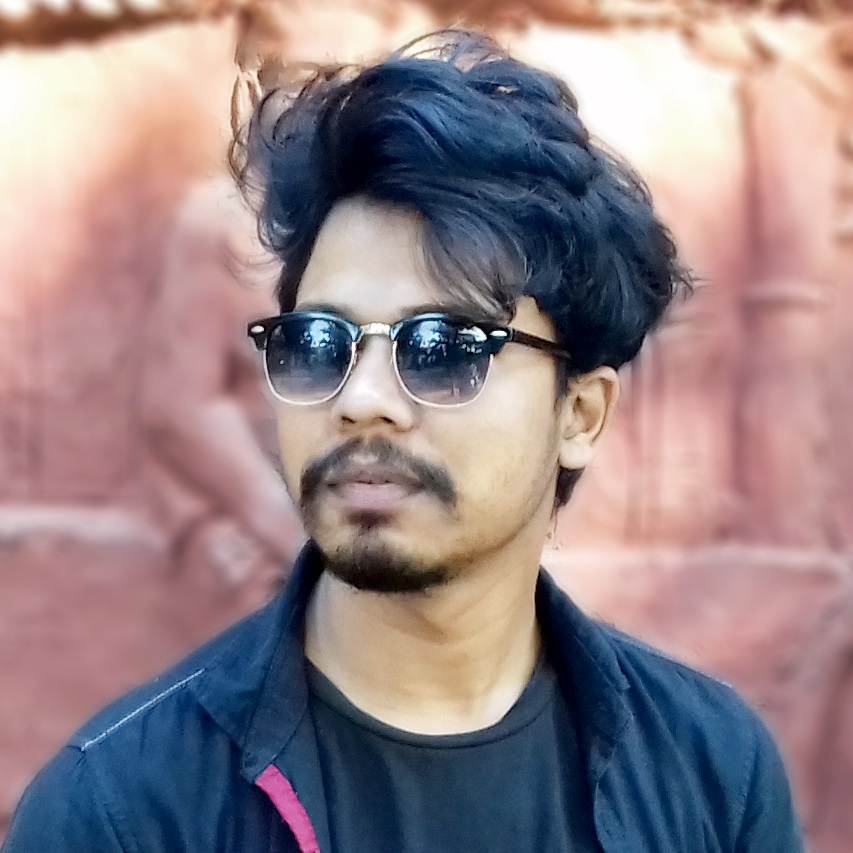 Md. Liton Rana is a Research Assistant at the Bangladesh Agricultural University in Bangladesh. He completed his MSc thesis on antibiotic-resistant Enterococci in local fish samples. Where he unveiled the variations of antibiotic resistance and biofilm-forming ability of Enterococci in wild and firm-cultured fish. He is very passionate about combating AMR and discovering new antibiotics that will play a role in public health and building a sustainable society.
Md.Tanvir Rahman is a Professor involved with AMR related Teaching, Research and Extension at the Department of Microbiology and Hygiene, Bangladesh Agricultural University in Bangladesh. He is also an Adjunct Visiting Professor of Xinxiang University, Henan, China. Tanvir completed his DVM at Bangladesh Agricultural University (BAU) and obtained his MSc and PhD from University of Guelph, Canada and University of Warwick, UK respectively. He did a postdoc at the Max-Planck-Institute for Terrestrial Microbiology, Marburg, Germany. AMR is a global health problem and pandemic affecting human, animal, agriculture and the ecosystems, and Tanvir is involved with AMR related work at BAU. He is leading a major AMR research group in his department at BAU. As a member of the Technical expert committee for the development of AMR surveillance protocol, Department of Livestock Services, Government of the People's Republic of Bangladesh he is also playing an important role to combat AMR through policy-making decisions.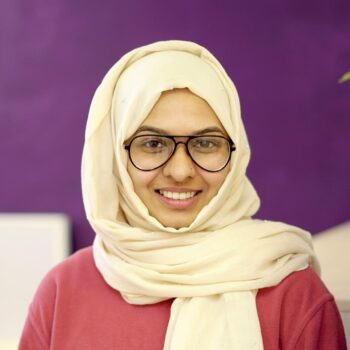 Sumaiya Arfin is a Research fellow and PhD candidate at The George institute for global health in India and Amsterdam UMC doctoral school, Netherlands. Sumaiya is a PhD candidate with research focus on antimicrobial stewardship in ICUs and critical care settings in LMIC context. The proposed work aims to use a registry platform to establish mechanisms for surveillance, routine monitoring of antimicrobial use and prescribing practices at ICUs in India. These insights will help inform the ICU teams on current status and help identify potential areas of improvement. The final step is to help develop one such initiative to improve antimicrobial use and limit growth of AMR.
Elly Uugwanga is a Student at the Namibia University of Science and Technology (NUST) in Namibia. Elly is a final year Medical Laboratory Science student at NUST. She was born and raised in Namibia as a very passionate and compassionate individual. Elly is an ambassador for the Students against Superbugs Africa AMR initiative and a very strong advocate for the involvement of young Africans in the global fight against antimicrobial resistance. She is very passionate about the health industry and desire to make an impact in every facet of improving the healthcare and health education in Africa and especially Namibia. Elly considers herself a very dedicated young individual with good interpersonal skills and a drive to bring about positive change.
Nada Ahmed joined the Leiden University Medical Center, Netherlands as an intern. Nada holds a PhD in Microbiology from the Alexandria University in Egypt. Her research centered around determining the burden of antimicrobial resistance (AMR) and investigating antimicrobial use in Egypt from a One Health perspective. Alongside her scientific pursuits, she is passionate about science communication and game-based learning. She was awarded the first place in the prestigious FameLab Science Communication Competition, Egypt 2019. Currently, she is volunteering with SAS-Africa to develop an educational game aimed at raising awareness of AMR among tertiary education students in Africa. Additionally, she has been an advocate against AMR through her active involvement with the International Pharmaceutical Federation, championing the global fight against AMR. Based in the Netherlands, she completed an internship at the Medical Microbiology department at the renowned Leiden University Medical Center, further enriching her knowledge in the field.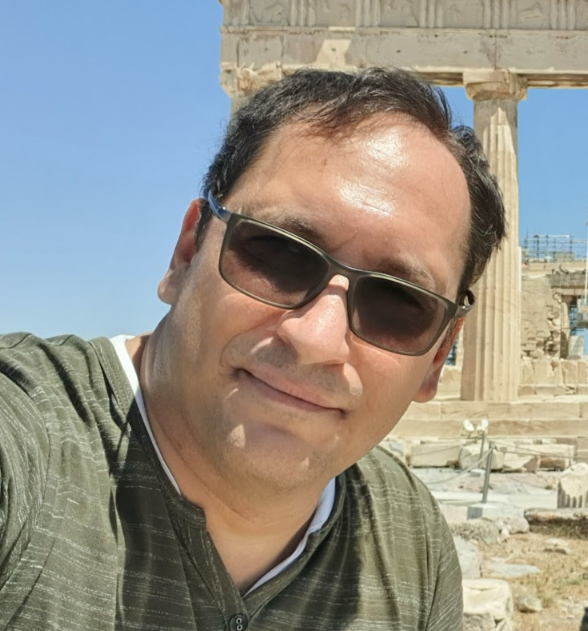 Steven Uggowitzer is Principal Partner at the eSHIFT Partner Network in Switzerland. Steven currently serves as digital health lead to Fleming Fund EAG. In this role, he has actively participated in shaping digital strategies to address AMR and One Health. As a leader of a team of health informatics and digital health engineers, he spearheads the development of a national digital AMR surveillance platform. Deployed in Zambia, Nepal, and Kenya with support from GAMRIF and Fleming Fund, the platform enhances AMR surveillance, data-driven decision-making, and evidence-based interventions. With extensive experience leading digital health projects and serving as a WHO official, Steven has seen the transformative impact of digital health in improving data collection, analysis, and reporting. Proficient in forging partnerships and fostering collaboration, he consistently strives for sustainable outcomes. As an Ambassador, Steven would eagerly contribute to the global discourse, share insights, and collaborate with experts. By harnessing technology, data-driven approaches, and interdisciplinary collaboration, we can address AMR and safeguard antimicrobial efficacy.
Tshokey Tshokey is a Clinical Microbiologist and Associate Professor at JDWNRH and KGUMSB in Bhutan. Tshokey is a technical advisor and National Focal point for AMR in Bhutan. He has been working on AMR since 2012. Tshokey learns, teaches, advocates and promotes AMR problems to health workers, the general public and students of different categories.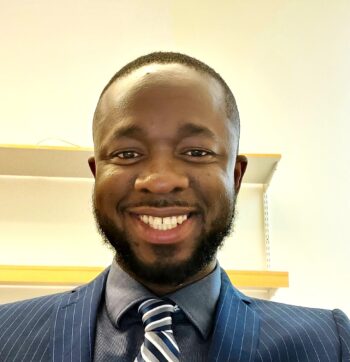 Isaac Antwi works at the Africa Centre for Scientific Discovery in Ghana. Isaac is a research scientist with Northern RNA Inc in Canada and also the founder of the Africa Centre for Scientific Discovery. His PhD thesis at the University of Alberta, Canada focused on the Mechanistic studies of Antimicrobial Peptides in Lipid Membranes. His Postdoctoral research at Yale University, USA focused on the synthesis of new analogs of glycopeptides of Vancomycin and Teicoplanin as novel antibiotics in the fight against AMR. Isaac is passionate about using chemical strategies to synthesize novel antimicrobial compounds as well as modification of existing antimicrobial compounds to obtain robust antimicrobial compounds. He is also passionate about educating the public about the consequences of misuse and overuse of antibiotics.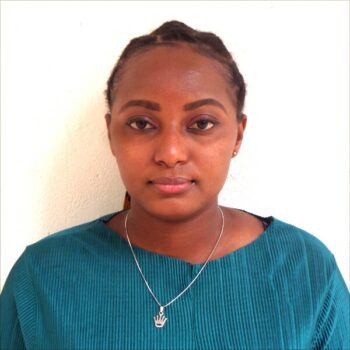 Susan Kiiru is a Research Scientist at the Kenya Medical Research Institute Kenya. Susan has six years of experience as a research scientist at the Kenya Medical Research Institute at the Centre for Microbiology Research (CMR) KNH grounds. Her research focuses on Antimicrobial Resistance, epidemiology and surveillance of infectious diseases, and Bioinformatics. She is currently working under a One Health Approach study that involves Holistic Approaches Towards Unraveling Antimicrobial Resistance (HATUA) that is MRC funded. She has also participated in the 99 Household AMR project in collaboration with ILRI and the WAP AMR project. Susan is also a course assistant at the Wellcome Trust Advanced Courses in the course Antimicrobial Resistance in Bacterial Pathogen and molecular approaches to Clinical Microbiology in Africa. Her master's project entails the characterization of enteric bacterial pathogens and the environmental factors associated with diarrhea in children attending Mukuru clinics in Nairobi.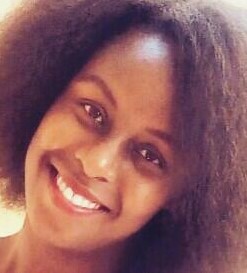 Ivy Mutai is a Research Fellow at the Institute of Primate Research in Kenya. Ivy is a Bacteriophage Specialist & Consultant at the Institute of Primate Research (IPR) & the U.S. Army Medical Research Directorate-Africa (USAMRD-A)., Nairobi, Kenya. She is also a Founder of Phages Institute of Primate Research (Phages IPR) and the Team lead of Phage Kenya Consortium. Her research area focuses on infectious diseases under the one health umbrella (human, animal and environmental health). As a graduate student in 2017, Ivy developed passion in studying viruses, including phages (which are viruses that infect and replicate inside a bacteria). This was towards finding a long-term solution to the rise in AMR. Ivy offers training and consultancy to the starter and the mushrooming phage labs across Sub-Saharan Africa.
Nada Alasiri is a Senior Microbial risk assessment expert at the SFDA in Saudi Arabia. Nada is a senior expert in the field of food microbiology, microbial risk assessment and food safety, with extensive experience in molecular microbiology, genetics and quality assurance in manufacturing. Currently working as senior expert in monitoring and risk assessments department in foods sector. She served As a research assistant at the Canadian Research Institute for Food Safety in Guelph, Canada. Nada has successfully introduced to several projects, including one that she has led and focused about isolation, characterization, of microbial viruses (bacteriophages) from environmental/industrial samples, sequence their whole genome, annotate them and using very unique sequences for detecting them. Her work resulted in an innovative detection method (patent based!) for non O157:H7 Shiga toxin producing E.coli in ground red meat in 8 hours only which has the potential to transform food safety practices. She is interested in AMR and phages as an alternative therapy for humans detection and control tool for food safety.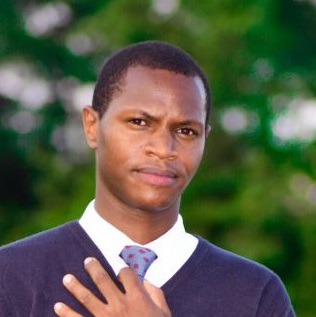 Samuel Kimani is a Research Scientist at the National Agricultural and Rural Inclusive Growth Project in Kenya. After pursuing an undergraduate degree in BSc Genomics Science, Samual realized how potent science is in the revolution of the Health, Agriculture, manufacturing and the Security sectors. He has had the opportunity to work majorly in the Agricultural sector and he has gained much insights on how necessary it is to refine the methods there in. Samuel is on a journey in the pursuit of a career in Agri – Biotech.
Isatou Sey is the Laboratory Supervisor & Scientific Officer – Research Microbiology at the MRC Unit The Gambia at LSHTM at The Gambia. Ida is a passionate and ambitious early-career scientist presently based in the Research Microbiology Laboratory in the MRC Unit The Gambia at LSHTM. She is presently acting supervisor for the laboratory and is actively engaged in a variety of research projects that pass through the lab including sampling food, water and hospital environments for the presence of bacteria and associated resistance, supporting Biology students from the University of The Gambia with the development and supervision of the laboratory component of their final-year project, and the integration of cutting-edge technologies into the department including mass-spectrometry and subsequent protocol development. She is also part of international working groups collaborating to improve blood culture practices at MRC's on-site clinic. Ida holds a Masters degree in the Control of Infectious Diseases from LSHTM and continues to engage in education- particularly around AMR and One Health.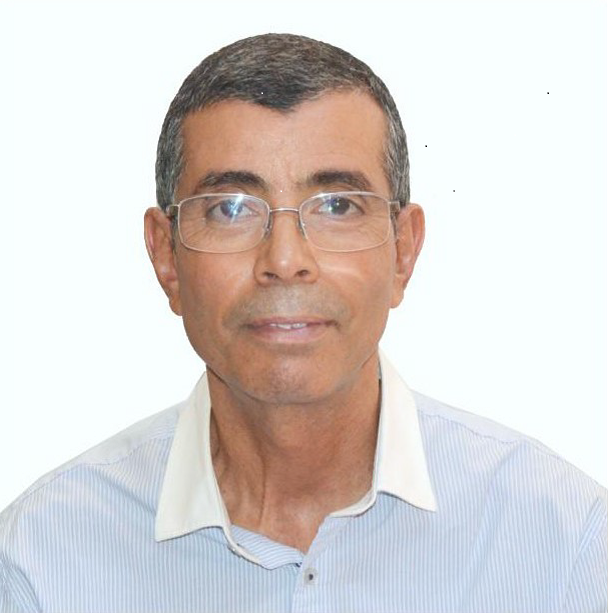 Chedly Azzouz is the Vice-Chair Infection Control African Network (ICAN) in South-Africa.
Public health expert from Tunisia, with more than 35 years in the field of public health, hospital hygiene, IPC, training, and research in health sciences, holder of a master's degree in health sciences pedagogy. He is a paramedical professor for nursing sciences, with more than 20 years of experience in IPC.
Active Vice President of the African IPC Network (ICAN) and member of the Australian College for Infection Prevention and Control (ACIPC).
Has extensive international experience in IPC. Actively contribute to the preparedness and response to the EVD epidemic, COVID-19 and cholera mostly in Africa. Contribute to the implementation of WHO IPC programs at national and health facility level in several countries. He has developed IPC curricula and led numerous training courses for different professional categories.
He has directed and supported research work in IPC.
Deborah Abolarinwa is an undergraduate student at the Federal University of Technology, Minna in Nigeria. Deborah is pursuing a degree in Microbiology. She is passionate about addressing the challenges of AMR and seeks sustainable solutions through Antimicrobial stewardship, and the discovery of novel Antimicrobial agents.Deborah actively participates in trainings focused on AMR, collaborating with organizations like Students Against Superbugs, Africa. Through these initiatives, she continuously expands her knowledge, equipping herself with the necessary tools to make a meaningful impact. She has Research experience interning at the Centre for Genetic Engineering and Biotechnology, where she contributed to various drug and vaccine development research projects. Deborah's current research is focused on bioprospecting endophytic actinomycetes. Looking ahead, Deborah is excited to embark on a career as a researcher in Microbial Bioprospecting and natural product discovery, dedicated to combating Antimicrobial resistance. With her unwavering commitment, she aims to significantly contribute to global efforts aimed at addressing AMR.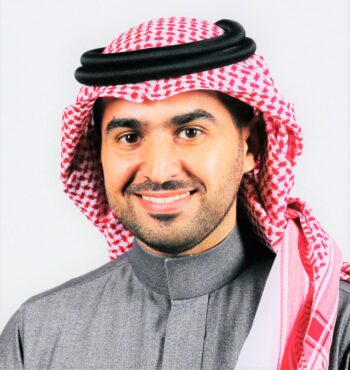 Fahad Alreshoodi is Head of the AMR department at the SFDA in Saudi Arabia. Fahad works on the national antibiotic resistance strategy. He is involved in a number of studies aimed at identifying antibiotic resistance genes in food, water, and the environment. Fahad also focuses on current approaches for finding antibiotic resistance processes and looking for other solutions, such as the study of phages as an antibiotic alternative.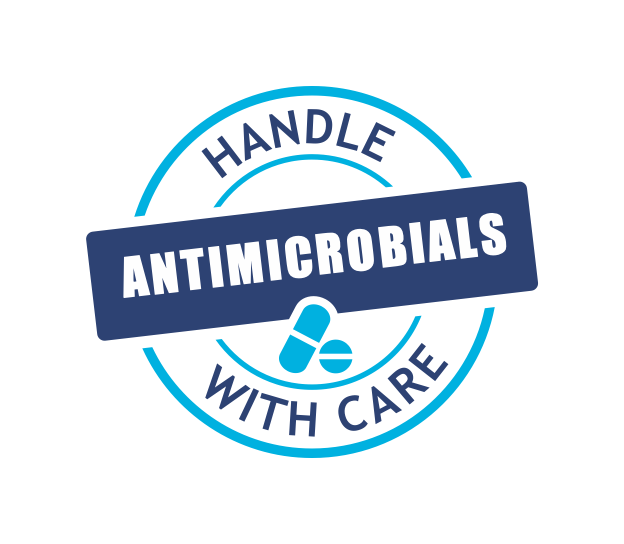 Norah M. Al-otaibi is a Researcher at the Saudi Food and Drug Authority in
Saudi Arabia. Norah is a junior research scientist at the Saudi Drugs & Food Authority (SFDA) at the reference laboratory of microbiology. She obtained a bachelor's degree in biology and a master's degree in microbiology and biotechnology. Her area of interest focused on molecular epidemiology, and antimicrobial resistance (AMR) in terms of the one health approach.
Lenah Mukhtar is Senior Lab Expert Researcher at the Saudi Food and Drug Authority (Saudi-FDA) in Saudi Arabia. Lenah is an AMR fighter, who has a PhD degree from the University of Ottawa, Canada. She is currently working as a senior research scientist at the reference laboratory for antimicrobial resistance at the Saudi-FDA. She is interested in Bioinformatics and data science and using advance technology to combat AMR.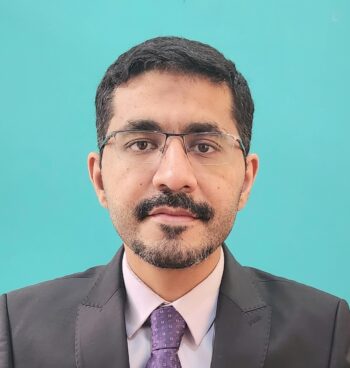 Mustafeez Babar is Associate Professor/ Chairperson/ Program Director at the Shifa Tameer-e-Millat University in Pakistan. Mustafeez is an ambulatory care pharmacist, virologist and immunologist primarily based in Pakistan. He is an interdisciplinary researcher focused on bridging the gap between basic, applied and clinical sciences. Trained as a clinical pharmacist during his Pharm. D. program, he later also equipped himself with research tools of pharmacology, virology and microbiology, medicinal chemistry, plant biotechnology, materials engineering and pharmacoinformatics during his post-graduate and post-doctoral training years at National University of Sciences and Technology (Pakistan), Stanford University School of Medicine (USA), Johns Hopkins University (USA) and The University of Edinburgh (UK). He is the founding Program Director of Doctor of Pharmacy – Integrated Curriculum program and the founding chairperson of the Department of Biosciences. His research and clinical practice encompasses different areas of antimicrobial resistance and stewardship and drug discovery and development process.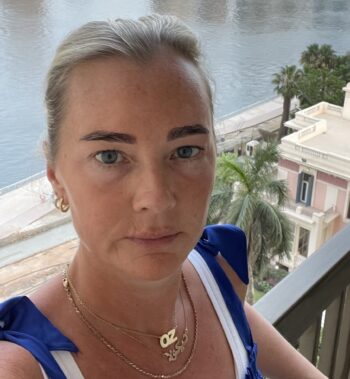 Nicola Osmond is the Head of Communications at Antibiotic Research UK in the UK. Nicola manages Antibiotic Research UK's website content, media relations, social media and external PR campaigns and engagement activity. She builds and maintains relationships with editors and journalists across broadcast, print and online media. Nicola develops the web and social media presence and creates engaging content for these channels. Also she supports the CEO with external influencing and lobbying activity. Nicola also supports the CEO and the charity's Science Committee and Public Engagement and Patient Support Committee in delivering and communicating their work.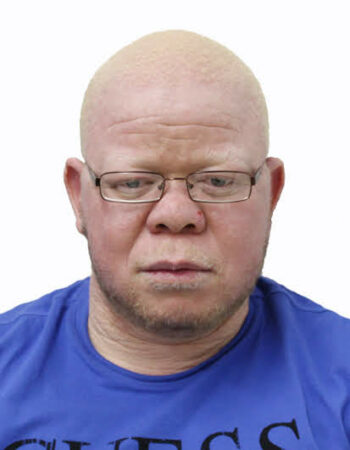 Sukati Phiwokuhle Menzi is a Microbiologist/Bacteriologist at the Eswatini Nazarene Health Institution, Eswatini. Sukati is a Medical laboratory Scientist specializing in Molecular Biology and Bacteriology. He also does part time lecturing at Southern African Nazarene University (SANU). Sukati is involved in antimicrobial resistance stewardship in the hospital. He is currently enrolled with Open University in Tackling Antimicrobial Resistance. His interests are in research studies in antimicrobial resistance.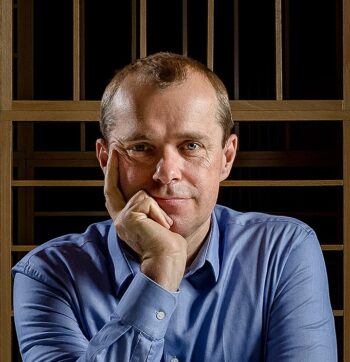 Till Bachmann is Professor of Molecular Diagnostics and Infection, Personal Chair of Molecular Diagnostics and Infection and the Deputy Head of Infection Medicine at University of Edinburgh in the UK. Till is the AMR Strategy Lead for Edinburgh Infectious Diseases, Chair of the Edinburgh AMR Forum, and Co-Director of the University of Edinburgh's Fleming Fund Fellowships Host Institution programme. He is leading research in point of care detection and rapid diagnostics of infectious diseases and AMR, including as Coordinator of the UK-India project 'DOSA – Diagnostics for One Health and User Driven Solutions for AMR' an JPIAMR-VRI Networks AMR Dx Global and AMR-RDT. Till is partner of the IMI project VALUE-Dx and JPIAMR network B2B2B AMRDx and fulfils industrial and institutional advisory roles worldwide including as Chair of the Scientific Advisory Board of JPIAMR, judge for the Longitude Prize on Antibiotics, Advisor for WHO, CARB-X, and BIRAC (Biotechnology Industry Research Assistance Council, India).
Godfred Yawson Scott is an undergraduate student at the Kwame Nkrumah University of Science and Technology in Ghana. Godfred is a Medical Laboratory Science student at the Department of Medical Diagnostics, Faculty of Allied Health Sciences, Kwame Nkrumah University of Science and Technology. He has an interest in AMR, Global Health, Infectious Dieases and Immunology. He is looking forward to conduct studies on Antimicrobial Resistance and also, create resources for AMR awareness.
Prosper Katugume is working at the Mbarara University Of Science And Technology in Uganda. Prosper is a Bachelor of Medicine and Bachelor of Surgery Year 5 student at Mbarara University of Science and Technology-Uganda, AMR champion with passion about AMR awareness and education. He start up the proposed idea of Uganda Young Professional Initiative Against AMR. Katugume is the founder of Sicklecell Disease Infonet, co-founder SPARE-International and co-founder Us 4 Katanga. He is an award winner of the 3rd Undergraduate abstract presentation on the Conference of Interdisciplinary Student Research 2022 at Priarie View A &M University Texas, HEPITUITAH Microresearch Cohort 3 Research Grant winner. He is a certificate holder for Medx mentorship program, HEPI-TUITAH capacity building program, millennium fellowship class 2022, Michigan fellowship Agribusiness Initiative Ecourse4 Aluminus 2022. He's an attendee of My turn AMR symposium in Uganda-2023, SDG challenge-2022 Uganda Water Week hackathon.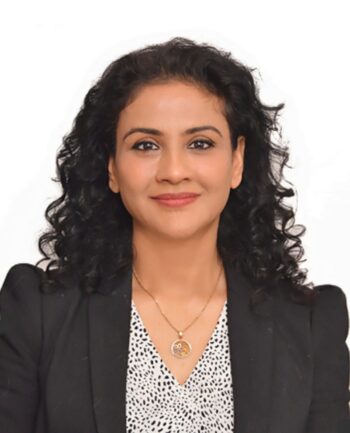 Azra Hasan is Head, Academic Programs at the One Health Trust in India. As Head of Academic Programs at the One Health Trust she provides direction for educational interventions and advanced training in various global public health sciences. Before joining OHT, Azra worked as clinical microbiologist in India and in NHS, United Kingdom. She has worked for over 20 years in university teaching hospitals as teacher, lab head and guide for several research projects for medical students. Azra also served as editor at Elsevier Publications. Her research work on AMR and Microbiology has been published widely. Through her career, she has served as head laboratory operations, chair-antimicrobial stewardship team, Government nodal officer for Covid-19, infection control officer and teacher. After medical school, Azra specialized in Medical Microbiology (post-graduate MD degree) in 2003. She was trained at Safdarjung Hospital, New Delhi and held research posts with All India Institute of Medical Sciences (AIIMS), CSIR, New Delhi, India.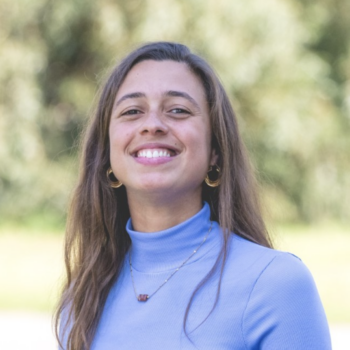 Rochelle Niemeijer is CSO (Chief Scientific Officer) at Nostics, The Netherlands. Rochelle Niemeijer is co-founder of Nostics and has a background in Nanobiology. Her company has the mission of providing the world fast, affordable and accessible diagnostic solutions for infectious diseases. Rochelle holds the position of Chief Scientific Officer and leads a large team of professionals with diverse technical expertises, maintains contact with stakeholders, and is responsible for the technical developments of the products within Nostics.
Francesca Chiara is the AMR Project lead at the Center for Infectious Disease Research and policy (CIDRAP) in France. Francesca is the director of the CIDRAP Antimicrobial Stewardship Project. Her primary focus is on antimicrobial resistance and promoting the effective translation of evidence-based science into sustainable public health interventions that can lead to policy change. Before joining CIDRAP, she worked at the Wellcome Trust, where she developed the antimicrobial resistance strategy and successfully established an international think tank, the Surveillance and Epidemiology of Drug Resistant Infections Consortium, aimed at strengthening antimicrobial resistance surveillance capacity in low- and middle-income countries. Francesca has led a number of international partnership programs and multi-country research projects to strengthen health systems and improve understanding of the burden of drug resistance infections. In 2019, she launched the AMR Register to increase access to industry generated antimicrobial resistance surveillance data.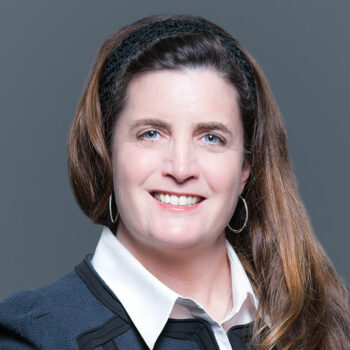 Darcie Carpenter is Director Business Development at IHMA Inc, United States. Darcie joined IHMA in 2018 and has over 20 years clinical and industry experience focused on antimicrobial susceptibility and IVD clinical trials. She has experience with technical, clinical, clinical trials, regulatory and business development. Darcie holds a M.S. & Ph.D. University of Washington – Pathobiology as well as certifications in Infection Control. Previously work experience includes; 13 years with Beckman Coulter Microbiology – MicroScan product line (R&D and Clinical Trials), Anaerobe Systems (bacterial media manufacture) and Nevada Department of Public Health. Clinical work experience includes a total of six years with the following medical facilities: VA Medical Center Palo Alto, Stanford Medical Center and Barton Health. Darcie is an active participant in Clinical Laboratory Standards Institute (CLSI), holding several positions. She has published book chapters and several peer reviewed articles and abstracts.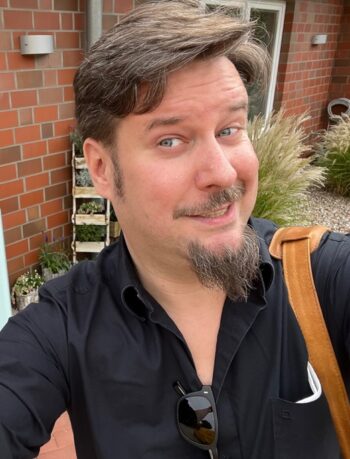 Christoph Kunas is a Product Manager Veterinary Diagnostics at Ender Diagnostics in Switzerland. Christoph is a veterinarian, a product manager and a scientist. His expertise is in developing, manufacturing and marketing diagnostic test solutions for farm animals globally. His conviction is that better diagnostics leads to evidence-based treatment and to the reduction of unnecessary use of antibiotics, curbing the effects of AMR. This can only work with the help of colleagues in agriculture, not against them, so Christoph looks for ways that provide benefits to society, veterinarians, farmers and last but not least: animals! In a world where the true implementation of the One Health concept is the best and most important tool we have, he looks forward to collaboration, creating an impact together!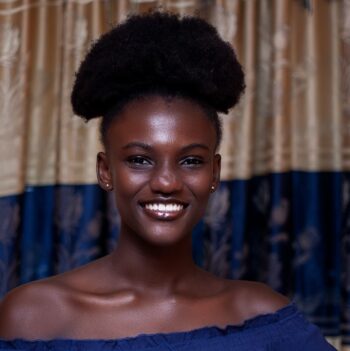 Thelma Koo is a Research Assistant at Noguchi Memorial Institute for Medical Research, Accra, in Ghana. Thelma holds a Bachelor of Science degree in Biochemistry from the University for Development Studies (2022). She interned at the West African Centre for Cell Biology of Infectious Pathogens over during some vacations and she came to appreciate and understand why Antimicrobial Resistance isn't so talked but actually should be. Currently, she is in the Parasitology Department at NMIMR and she looks forward to working and building capacity towards AMR and how she can contribute her quota towards drug discovery and the elimination of the menace of AMR.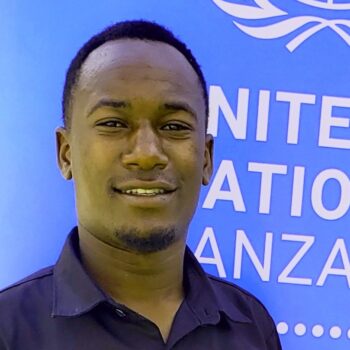 Anthony Charles is a health laboratory scientist at the Temeke regional referral hospital in Dar es Salaam, Tanzania. Anthony is a health laboratory Scientist and Global Public Health practitioner specializing in Health systems and implementation research on Antimicrobial resistances. He is passionate about health diplomacy, advocacy, and research on health systems strengthening and implementation sciences. He has more than three years working experience in the area of public health in different health institutes such as Kilimanjaro Christian medical center, Bugando medical center, Temeke regional referral hospital and Management and development for health.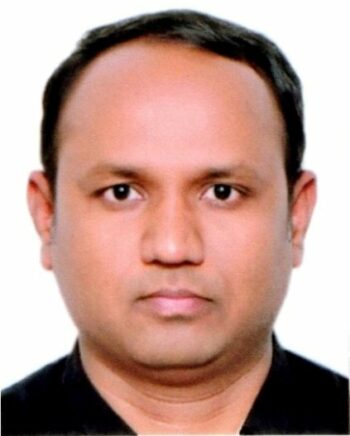 Bhagwan Rekadwad is an Assistant Professor at Yenepoya Research Centre, Yenepoya, Mangalore in India. Dr. Bhagwan conferred a PhD for his research on the prokaryotic diversity of hot springs by Swami Ramanand Teerth Marathwada University in India in 2014. He worked as a postdoctoral fellow at the National Centre for Cell Science. He obtained expertise in DNA and RNA-based Microbial Systematics, Evolutionary Microbiology, Sequencing, Nucleic Acids Research and Bioinformatics. Later, he joined "the Oxford of the East," i.e., Savitribai Phule Pune University, Pune, in 2019 as an Assistant professor. Bhagwan also serves as an expert on international and national grant panels. In the years 2022 and 2023, he was twice ranked on the AD World Scientific Ranking.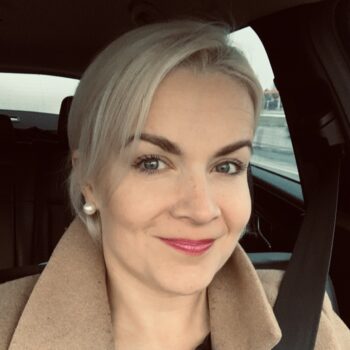 Heidi Rantala is the CEO at Bonalive Biomaterials in Finland. Heidi has been working for over fifteen years on medical devices eg. bioadhesion surface technology and with bioactive glass solutions. Today she is part of Bonalive. This company designs and produces innovative solutions to heal patients with bone defects and infections.