Meet our Ambassadors 331 – 414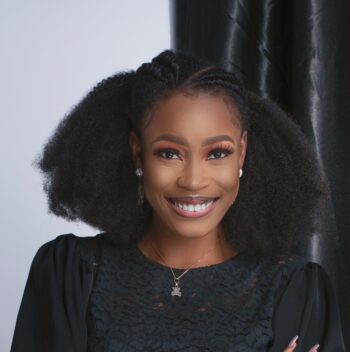 Jesutomisin Apara is a Medical Laboratory Science Intern at MedLabConvo in Nigeria. Jesutomisin is a biomedical science intern at Olabisi Onabanjo University Teaching Hospital (OOUTH), Nigeria. She is a member of Association of Medical Laboratory Scientists of Nigeria (AMLSN), African Society for Laboratory Medicine (ASLM), MedLabConvo. She has an interest in biomedical research, public health, education and advocacy in line with achievement of Sustainable Development Goal (SDG)s 3 & 4. She is a participant at Future Leaders against Antimicrobial Resistance (AMR) international programme which involves the development of students and early career professionals as future leaders in the work against AMR, where she is a lead member in the small mentorship project on "Understanding the trends in social AMR research and gaps in the field". She is totally against guess-therapy and encourages proper laboratory testing and diagnosis prior to treatment of patients. She is passionate about exploring decentralized healthcare solutions for social impact and global relevance.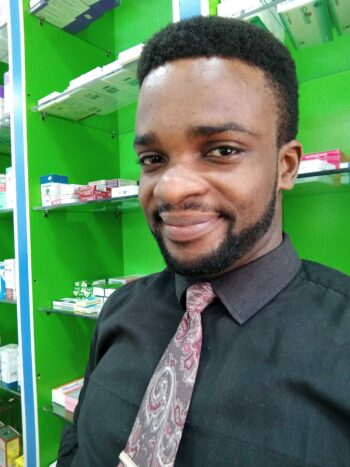 Kayode Aweojo is a Pharmacist at the Imo State Specialist Hospital, Owerri, Nigeria. A Public Health Enthusiast, a Community Pharmacist and a Strong proponent of Antibiotics Stewardship. In his Capacity, he has Contributed immensely in helping to attenuate the menace that could result from antibiotics and antimicrobial Misuse: this has been made possible through explicit Counselling of patients in the Hospital and Community Pharmacy on the dangers associated with antibiotics abuse, and the use of various Social media Platforms to inform the populace periodically. He has Collaborated with a group of pharmacists in the past to Host a 100-day Online Campaign on Antimicrobial Resistance.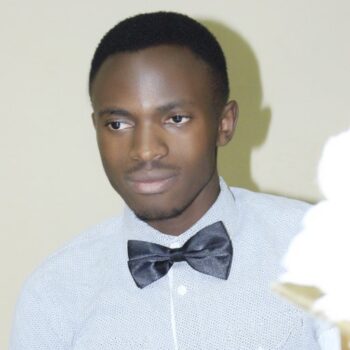 Raphael Hans Lwesya is Founder at The Phage in Uganda. He is young scientist, phage enthusiast, and passionate on driving the development of bacteriophage therapy and application to combat AMR. Founder of The Phage, an online hub for providing AMR updates and the possible alternative to antibiotic use. Raphael found the booming AMR cases in recent years to be of concern, hence decided to dig deep into Antibiotics promising alternatives.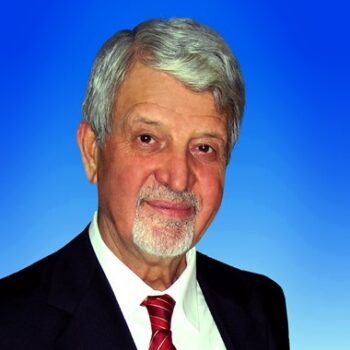 Nicholas Legakis is a Consultant of the Department of Biopathology, Medical School, University of Athens, Eginition Hospital in Greece. Nicholas is emeritus Professor of Microbiology, Medical School, National and Kapodistrian University of Athens. Today he is Honorary President of the Hellenic Society of Microbiology and Honorary President of the Hellenic Society of Medical Biopathology. Past positions include President- Hellenic Society of Microbiology, Vice President – National Committee for the Prevention of Hospital Infections, Vice President – Hellenic CDC, National Representative – European Council of the Society of Clinical Microbiology and Infectious Diseases, Vice President – Hellenic Board of Health, Member-National Ethics Committee, President of the Committee for Reference Diagnostic Laboratories, Evaluator of Research Projects funded by the Greek General Secretariat, Greek Ministry of Health, Onassis Foundation, University of Athens. At present, Nicholas serves as Scientific Advisor at the Department of Biopathology, Aeginition Hospital, Medical School, University of Athens. The department has a collection of over 1200 clinical isolates of Gram-negative bacteria 2014 to 2022. The department studies the mechanism of resistance to several antibiotics and the activity of newer drugs.
Aleena Issac is a Clinical Pharmacist at Mary Queen's Mission Hospital in Kanjirapally, India. Aleena is a Pharm D graduate from Kerala. She is passionate about learning and exploring antibiotic stewardship implementation activities.She volunteered in Rapid Response Team – Corona Cell under District Administration Pathanamthitta during the Covid 19 Pandemic. She has done research activities related to Infectious diseases treatment outcomes, Vaccine effectiveness, Institutional Antibiogram and antibiotic policy formulation in both private and public sectors. She is looking forward to pursue a research program dealing with antibiotic stewardship as a quality improvement tool /antimicrobial resistance related public health initiatives.
Jude Vuciri is a Pharmacist at Lyndel Pharmacy Limited in Uganda. As a Pharmacist he is working currently in Community Pharmacy practice. Working at Lyndel Pharmacy Ltd, Uganda. Jude is concerned about the threat of Antimicrobial Resistance to humanity. He would like to be involved in the interventions aimed at reducing the emergence of resistant organisms especially in a developing country with a health system that is already affected by other challenges. Antimicrobial stewardship is now a vital element in the day to day practice of health workers in this fight against antimicrobial resistance.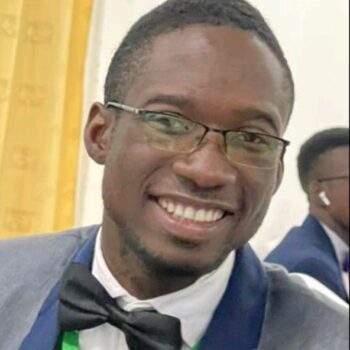 Ezechiel Prosper Noali is Executive director of Youth Action against Antimicrobial Resistance (AJRAM) Burkina Faso. Ezechiel is a PharmD candidate and Mcs candidate on drug regulatory affairs at Joseph KI ZERBO University in Burkina Faso. He is passionate about public health and onehealth. This passion led him to enroll in health diplomacy at New York University and also to become involved with AJRAM (Youth Actions against Antimicrobial Resistance). Alumni of the American program YALI Dakar civic leadership option and of the Youth University of the Free Afrik Institute, he has a successful associative experience with lots of skills and acquired experiences. Ezechiel has helt several positions within the national Association of Pharmacy Students of Burkina Faso (C.E.PHARM-BF) and International Pharmaceutical Students Federation. He was participating in several activities at community level and in the field of civic engagement. Always in the process of better training to serve better, he took part in several conferences and scientific meetings in his country and outside his country.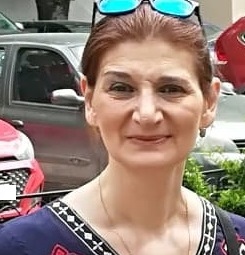 Maria Ioana Onofrei is a teaching assistant within Infectious Disease Department of the Infectious Diseases Hospital "Sf. Parascheva" of the University of Medicine and Pharmacy "Grigore T Popa" Iasi, Romania. Maria is an infectious disease physician and clinical pharmacologist with experience in pharmacology, infectious disease and epidemiology. The long – term experience in clinical pharmacology offered her a valuable background for collaboration with other doctors and pharmacists to develop new protocols and to provide counseling for rational use of antibiotics. For her current medical practice as infectiologist, this activity was particularly challenging since it is well known that Romania is one of the countries with an increased AMR. On the other side, Maria is assistant professor in infectious diseases and epidemiology. Since she has to teach students from various countries (including students from Northern countries), it is her obligation to have enough knowledge in this field. Maria considers that a good knowledge about AMR, antibiotic stewardship programs and importance of multi-disciplinarity and sharing information mainly to young people is essential for awareness and application of measures that can save the entire ecosystem.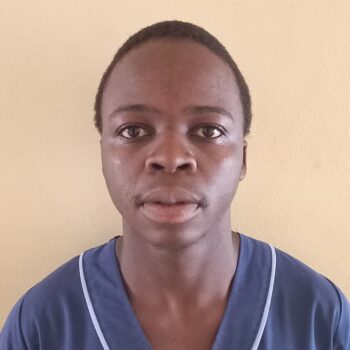 Paradzai lnnocent Njazi is a Bachelor Of Science ln Nursing Science Student at the University of Zimbabwe. Paradzai has strong desires to be part of the team that brings solution to the silent pandemic and global threat of AMR. He is passionate about tackling AMR, especially through educating the general public and conducting research. His vision aligns with the vision of AMR Insights.
Lycke Woittiez is an Internist-infectious diseases specialist at the Academisch Ziekenhuis Paramaribo in Suriname. Lycke is an internist – infectious diseases specialist, originally from the Netherlands. She has been living and working in Suriname sinds 2017. Suriname is a middle income country where antimicrobial resistance is an increasing problem. Lycke has recently started working in the Academic Hospital in Suriname. She is a member of the infection prevention committee of this hospital.
Roxanne Mohammed-Klein is an Infection Prevention and Control Support Lead Nurse at the North West London Integrated Care System in the UK. Roxanne has worked in the field of Infection Prevention and Control from more than 20 years. Her experience has been broad and varied and included working in large acute complex organisations as well as community. As a result she has had the opportunity to manage many outbreaks of multidrug resistant organisms and has seen the effects of these on patients as well as the organisation. Some of these had not been seen any where else in the world. Antimicrobial resistance has always been of interest to her since the start of her career and she believes that Infection Prevention and Control is fundamental in the prevention of the emergence of new antimicrobial resistant organisms and reducing transmission and spread. As an AMR Insights Ambassador she would like to contribute to raising awareness of the global threat and the implications to patients and to healthcare.
Maha Hoteit is Director and founder of PHENOL research group and coordinator of Lebanese University Nutrition Surveillance Center at LDFCA-Lebanese University in Lebanon. Maha Hoteit is professor and holding a PhD in Nutrition. She is the Director of the Master Program in Public Health Nutrition, the founder of the Public health Nutrition program of Lebanon (PHENOL) and the coordinator of Nutrition Surveillance Center at the Lebanese University. Her research interests lie in the area of public health nutrition, ranging from surveys, to clinical trials than to policies implementation. In recent years, she has focused on studying the effect of nutritional interventions on health community's outcomes by spreading the term "Public Health Nutrition". More than 35 publications observed lights between 2014 and 2021 aiming to improve the quality of life of communities living in Lebanon. Main topics were non-communicable diseases, food composition data, food security, infant nutrition, antimicrobial resistance in milk products and mycotoxins in Lebanese foods. Some of the research projects were achieved in collaboration with the Regional office of the World Health Organization.
Kim Hardie is a a Professor in Bacterial Pathogenesis at the University of Nottingham in the United Kingdom. She focuses on the research of novel antimicrobial targets and characterizes molecular mechanisms of antimicrobial resistance in bacterial communities (biofilms). Kin co-directs the Doctoral Training programme in Antimicrobials and Antimicrobial Resistance held jointly between University of Nottingham and University of Birmingham, funded by the Welcome Trust. Kim is also involved in the research of novel antimicrobial targets and AMR.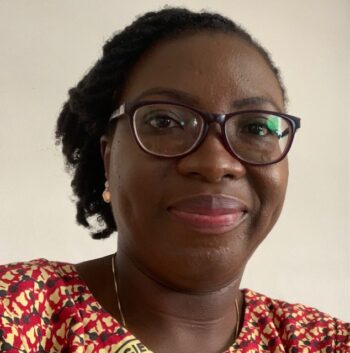 Cynthia Adinortey is currently a Senior Lecturer at the Department of Molecular Biology and Biotechnology, University of Cape Coast in Ghana where she teaches and conducts research. She a passionate STEM advocate fluent in English and French, who enthusiastically engages in community service. Her research interests are in molecular mechanisms of bacterial virulence and antibiotic resistance, fishery microbiology, food biosafety, and antimicrobial properties of natural products. She is an active member of the Ghana Science Association. She is a member of the Organization of Women in Science for the Developing World, the Graduate Women International and the Ghana Association of University Women. She is also a Global Outreach – Contributing Member of the American Society for Microbiology. She has been actively engaged in campaigns aimed at creating awareness about the global health threat of AMR and advocating for a behavioral change as well as promoting the responsible use of antimicrobials.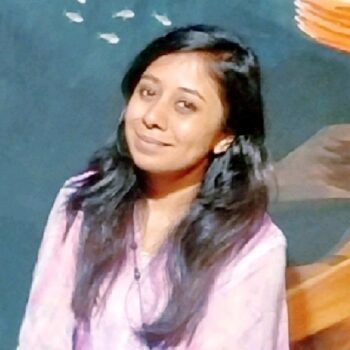 Sayli Gore is a Clinical Pharmacist at the Jupiter Hospital in Pune, India. Sayli is aiming to enhance patient care, reduce healthcare costs and an enthusiast in Antimicrobial Stewardship. She also aims to bring the Infectious Disease Pharmacy practice in her country, which is actually not existing as a standard yet.Gained expertise in introducing the Antimicrobial Stewardship Practice in hospitals in India.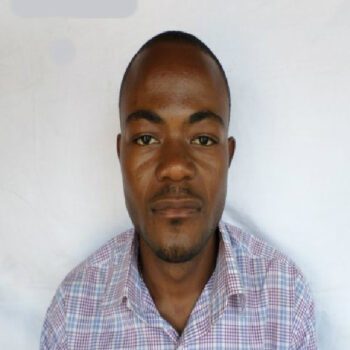 Landry Beyala B. is a Research Laboratory Manager at the M.A. SANTE (Meilleur Accès aux soins de Santé Cameroun) in Cameroun. Landry is passionate about Microbiology and Molecular Biology Research. He holds of a Master's Degree in Clinical Biology obtained from the University of Dschang-Cameroon whose work focused on the profile and antibiotic susceptibility pattern of bacterial pathogens associated with diarrhea. He is currently working on a project that aims to understand the magnitude and kinetics of the serological responses to killed oral cholera vaccine when given 2 to 3 years after an initial receipt. Previously, he seeked to understand the Extended Dose Intervals With OCV in Cameroon ; this project was to determine changes in the vibriocidal geometric mean titers in subjects who receive the second dose of OCV at different intervals: 2 weeks, 6 months, or 11 months following the first dose of vaccine. His work experience for the past five years has focused on microbiology, Immunology, cholerae surveillance, clinical trial of Oral Cholera Vaccine, ARM, and Quality Assurance.
Israr Ghani is a student at the Hazara University Mansehra in Pakistan. Israr has completed his M.Phil in Microbiology. He completed his M.Phil thesis Antibiotic on the resistance pattern and identification of XDR genes in Salmonella Typhi in Pakistan. Currently, Tsrar is seeking a PhD position. He has completed 52 weeks training from the American Society for Microbiology.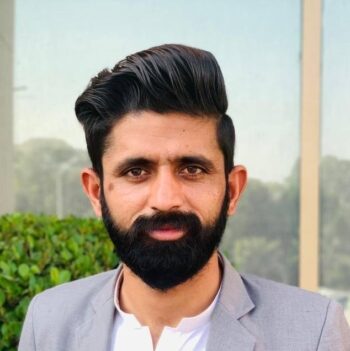 Jabir Ali is a AMR Researcher at the University of Agriculture Faisalabad, Punjab in Pakistan. Jabir is currently working on antimicrobial resistance (AMR), antimicrobial use (AMU), knowledge, attitude, and practices (KAP) studies, data analysis, and novel ways to cope with AMR. He has published ten research articles in the same domain of science. He is recently working on the rationality testing of AMU in the livestock sector of Pakistan. Jabir proposed a One Health approach to limit the widely spread of AMR genes.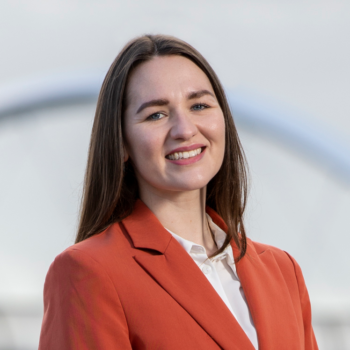 Carla Brown supports digital content and serious game content developed by AMR Insights. She is director at Game Doctor Ltd in the UK. Her background is in scienceited.com and health education. Carla completed her PhD in microbiology at University of Glasgow and then completed her postdoc in health gamification at Drexel College of Medicine. From there Carla moved to Public Health England, developing gamified interventions around infectious disease prevention. In 2017, inspired by the field and my dedication to promote positive change, she set-up Game Doctor, a gamification agency serving the health and research industry. Her work has been recognized by Forbes 30 under 30 and Herald Higher Education Awards.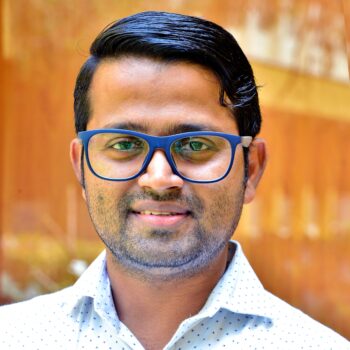 Praveen Rai is Associate Professor at NUCSER in India. Praveen Rai has a PhD (Molecular Virology) from Karnataka Veterinary, Animal and Fisheries Sciences University, Bidar. He joined NUCSER in 2014. He has 36 research publications in highly rated journals of international standard, mostly related to molecular characterization of microbial pathogens. Currently, his research focuses on molecular characterization of Dengue and Rotaviruses, development of point of care diagnostics for SARS-CoV-2, Dengue virus, Human Papillomavirus (HPV), Malaria Parasite and Leptospira, Screening of antiviral compounds, Host-Pathogen Interaction, RNA Interference and Phage based biocontrol technologies. His research work is supported by various agencies such as SERB, DST, DBT, ICMR and Nitte (DU).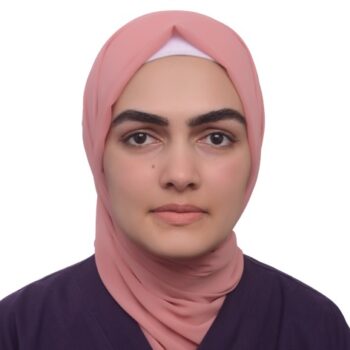 Ramsha Syed is a Public health professional at the Health Services Academy in Pakistan. Ramsha is working for different causes in the community. She is a medical doctor by profession and focused on prevention of antimicrobial resistance. She has conducted campaigns and webinars regarding AMR and is working actively for that. She is also looking forward to new opportunities and researches related to antimicrobial resistance.
Ahmad Hussen Tareq is the Technical lead AMR in Pakistan. He is an AMR expert and has a PhD in AMR with the breakthrough discovery of teixobactin from MIT-US, NTU-SG, advising LMIC and developed countries in developing AMR related technologies and physicians specific AMR training nationwide. He advised the government of Pakistan in the AMR National Action Plan development and donor finding related activities. Ahmad is also leading the AMR rated initiative in Pakistan for awareness and advocacy in the nation of 232 million people.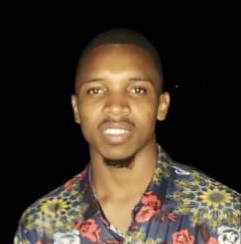 Salmon Salvatory is Secretary General at International Student One Health Alliance (ISOHA) in Tanzania. Salmon is a Student at Muhimbili university of health and allied sciences, Muhas based in Dar es salaam, Tanzania. Being a young African enthusiastic leader, he is currently involved in a broader project on triangulating antibiotic resistance in human, animal and environment (One Health Approach). He is currently working on molecular epidemiology of antibiotic resistance microorganisms isolates as well he is heading to do investigations pertaining the mechanism of resistance of multi-drug resistance isolates via whole genome sequencing. His passion is to the public, health sector, legal reforms and the government to the awareness of the role human activities play in promoting antibiotic resistance in the universe.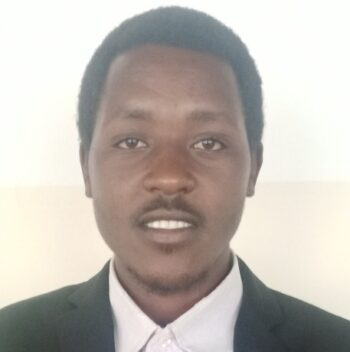 Jimmy Nkaiwuatei is an AMR Researcher at Students Against Superbugs Africa in Kenya. Jimmy is the Head of Drug Research, Discovery and Innovations program at Students Against Superbugs Africa. He has been engaging students in drug research and development programs across Africa. Through this program he aims at training students and introduce them to the processes involved in drug research and development with a view to learn and innovate effective solutions against Antimicrobial resistance.
This involves tertiary level students as well as the early career developers.
He saw there is a dire need to innovate new alternative therapies against the Antimicrobial resistant microorganisms and students can play an important role in bringing together consolidated efforts towards AMR mitigation. Students are our future leaders, policy makers, researchers and health care providers. Therefore, it is quite imperative to engage them in this fight against this global health threat.
Manas Pustake is a Research Scholar at the Grant Govt Medical College, Mumbai in India. Manas is a passionate researcher with over 25 submitted abstracts and several papers published in prestigious journals. His particular interests include internal medicine, public health, and infectious diseases. He likes to write articles and is very tech savvy. A profession in medical research is something he wants to pursue.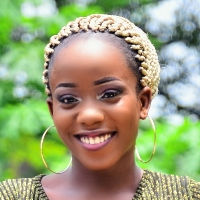 Joy Ikebuaso is a first class graduate of Microbiology from Chukwuemeka Odumegwu Ojukwu University, Nigeria. She is a prospective doctoral student interested in tackling the global health threat of antimicrobial resistance before it becomes a pandemic. Joy has been an advocate of AMR by educating her colleagues and people in the community on the dangers of drug misuse and encourages a standard laboratory test before drug administration not one based on assumption. She also tries to educate people on the irrational use of antibiotics for all microbial-linked ailment explaining that an antifungal, antiviral and antibiotics all serve different purposes and can't be used based on prediction. AMR is currently threatening all medical innovations/treatment which has caused Joy great unrest as she is presently working towards gaining more understanding on the mechanisms of AMR and replicable way of inhibiting these mechanisms either through drugs modification or microbial predators.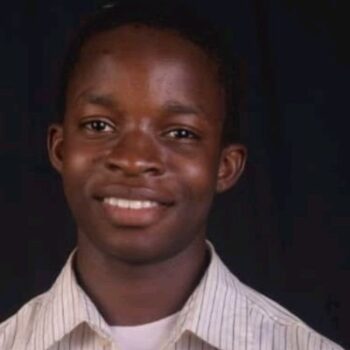 Fawaz Bello is a first year student of Medicine and Surgery, University of Ibadan, Nigeria. A writer and Tech enthusiast interested in the Impacts of technology in improving healthcare. He is a current member of University of Ibadan SDGs Student Hub, and a Young Africa Leaders Initiative fellow, Oyo State. He is also a volunteer in Save A Girl Africa and Healthy Africans Platform. Also, He is an alumnus and Associate Ambassador for Institute of Sound Education, Relationship and Health (ISERH), A nonprofit organization working in the areas of youth education, leadership development, relationship and health issues. His long-term goal is to contribute his quota towards the improvement of healthcare in Nigeria, Africa and the whole world at large.
Fortune Richman is a 200 level Pharmacy student of the University of Uyo in Nigeria, who is passionate about Global health care. An active volunteer for some organizations like the Anti drug Abuse and Misuse Program, Uniuyo chapter, a member, Rotaract club of Nigeria, Uniuyo, a member of the Rotary club, Uniuyo chapter, head of Media and Publicity Unit, Living Everyday Above Depression (LEAD) Project, Uyo region. As an active member of these organizations, I have been actively involved in volunteering and would love to contribute my quota in the creation of awareness against Antimicrobial Resistance which is one of the top 10 global health threats facing humanity according to the World Health Organization.
Babatunde Jamiu Dauda is a medical student at the College of Medicine, University of Ibadan, Nigeria. He has volunteered with several organisations/associations in creating health awareness — one of which is the University of Ibadan Medical Students' Association. He currently creates awareness among other Nigerian students on importance of effective antimicrobial stewardship. As a young researcher and a data analyst, he looks forward to filling the knowledge gaps identified in Nigeria as regards improving the healthcare provision.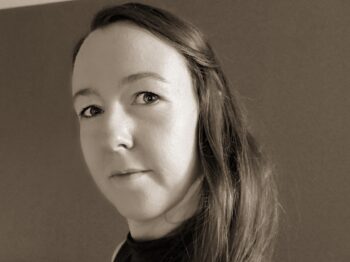 Sylvia Dreyer is a Scientist at the Institute of International Animal Health/ One Health at the Friedrich-Loeffler-Institut (FLI), Germany. Her institute was newly founded in 2020 and is the primary point of contact to FLI for international organizations as well as other ministries of the German administration in relation to animal health and international cooperation. The overall goal is to assist in the control and eradication of transboundary animal diseases (TADs) and zoonoses where they currently circulate, and therefore contribute to protect non-infected countries or regions from the incursion. In close cooperation with a colleague from another FLI institute, Sylvia focuses on supporting non-European countries to implement their NAP on AMR by improving AMR surveillance. The long-term goal is to establish solid One Health surveillance systems with the help of capacity building, e.g. lab training, and the joint evaluation and improvement of local monitoring systems.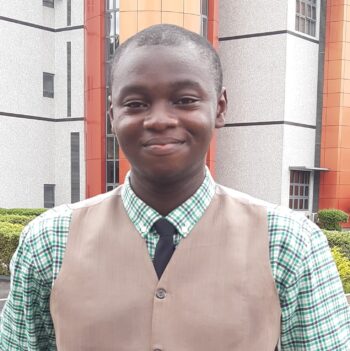 Olakulehin Adebusuyi Student is a Doctor of Pharmacy student at the Faculty of Pharmacy, University of Ibadan, Ibadan, Nigeria. As a Pharmacist-in-Training, he is committed to efficient healthcare delivery in Nigeria and Africa by bridging the gap between healthcare and technology. He is an alumnus of Common Purpose Open Source Leadership Programme 2021 and Class of 2021, Millennium Fellowship. His research interests include Antimicrobial resistance, Global Health and Artificial Intelligence in Healthcare.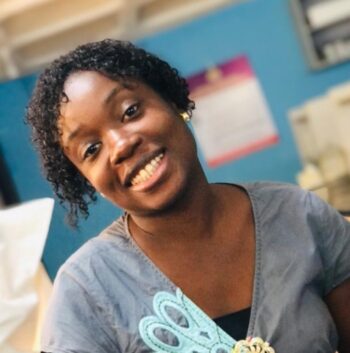 Victoria Oladosu is finding solutions to global health in eradicating AMR at the Adeleke University in Nigeria. Victoria is currently undergoing her undergraduate study in medical laboratory science in Nigeria. She is ardent about public health. Her ardency for public health encompass antimicrobial resistance particularly in youngsters, as children are not included profoundly in global discussions around AMR yet drug resistance infections hit them hard, particularly babies and young energetic infants. She acknowledges the time has come to put youngsters front and centre of AMR discussion and desires to get hand together with leaders to find solutions to children health, well-being and annihilate AMR.
Vipula Tailor, founder & CEO of Sonix Medical Devices in the USA, is a microbiologist and immunologist by training.  She is a seasoned pharmaceutical and medical devices executive and entrepreneur with over 20 years of international business development, licensing, R&D, and commercialization experience in biotech, pharmaceuticals, medical devices/diagnostics, and healthcare areas. Passionate about improving patient health and developing holistic medical solutions, providing access to medicines and quality care, and fostering sustainable innovations. She has developed an innovative technology platform that will help prevent and treat infections without the need for antibiotics. Sonix -A8 is a novel and patented non-invasive technology platform to prevent bacterial infections and combat Antimicrobial Resistance (AMR) without the use of antibiotics. 'Sonix-A8' is a breakthrough technology platform that prevents and controls Surgical Site Infections (SSI's) and Hospital Acquired Infections (HAI's). This technology kills bacteria, including superbugs like MRSA, and is effective on and below the skin surface, where traditional treatments can't reach.  Sonix-A8 technology platform completely destroys biofilms and combats AMR.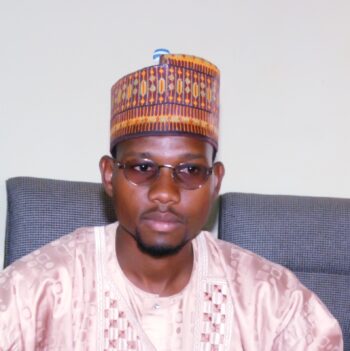 Nurudeen Salisu is the Executive Director at the Centre for Community Advancement and Development in Nigeria. Nurudeen is a Laboratory Technologist working with the Department of Microbiology, Federal University Gusau, Nigeria and founder of Centre for Community Advancement and Development, an NGO working to fight against antimicrobial resistance and climate change. As part of his public health advocacy against the menace if antimicrobial resistance, he works to create awareness to members of his communities and colleagues. Nurudeen is actively been involved in partnership with both government agencies and other non- governmental organizations in designing programs, supporting operations and managing programs related to antimicrobial resistance in Northwestern Nigeria.
Ritu Amatya is a Professor in clinical microbiology at Nepal Medical College Teaching Hospital in Nepal. As a clinical microbiologist involved deeply in the diagnostics and infection control and prevention at Nepal Medical College, the threat of antimicrobial resistance is a bitter reality. Currently, involved in the implementation the Fleming Fund Country Grant for Nepal, she realizes the importance for a one health approach for the problem and the need for the whole-of-government and whole -of -society approach to tackle this problem.
Waqas Ahmad is Assistant Professor at the University College of Veterinary and Animal Sciences, Narowal Campus in Pakistan. Waqas has been working as an Assistant Professor in the discipline of Epidemiology and Public Health at the University College of Veterinary and Animal Sciences-Narowal, Pakistan for the past 5 years. His areas of expertise include the research of bacterial and viral zoonotic diseases in one health paradigm, especially the animal-human and science-policy interface. Some of the salient diseases include rabies, brucellosis, tuberculosis, and the associated public health concerns of AMR. Waqas has presented his research and work through nominated conferences, workshops, pieces of training, and webinars in several national and international forums of public health domains.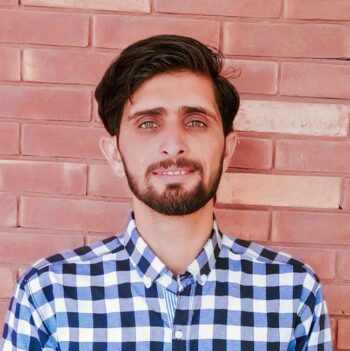 Shahzeb Javed is a Student/ Research Assistant at the Abbottabad University of Science and Technology in Pakistan. Shahzeb is a Master student at the Department of Microbiology at the Abbottabad University. Currently, he is working as a Research Assistant in the Higher Education Commission Project Use of Bacteriophage for controlling Citrus Canker caused by Xanthomonas Citri. He is trying to resolve the biggest issue Antimicrobial resistance through Bacteriophage therapy. In his opinion, self-medication is the biggest reason in developing countries to spread Antimicrobial resistance.
Shahzeb would be happy to be connected for future collaborations.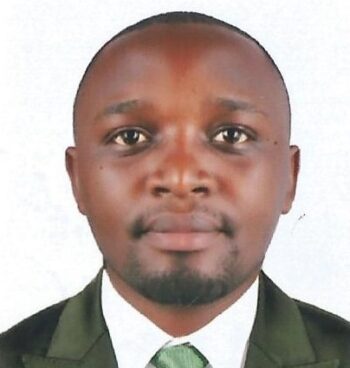 Collins Ankunda is a clinical researcher at Mildmay Uganda in Uganda. Collins is a palliative care specialist and a clinical researcher with a bias in vaccine and drug development. Collins is personally interested in evaluating health service delivery systems that accelerate AMR and create awareness among front line health care workers on the same. He has over 10 years experience in HIV/TB/STI prevention care and treatment a at both implementation and supervisory levels.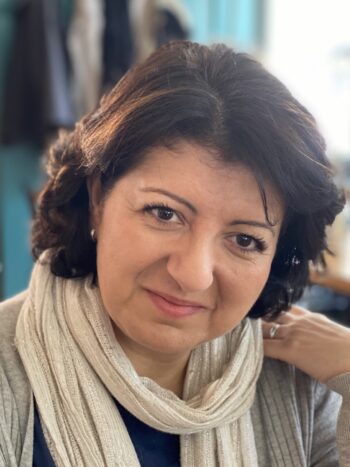 Ghada Zoubiane is Head of partnerships and Stakeholder engagement at the International Centre for AMR solutions (ICARS) in Switzerland. In her role, she is shaping and delivering on ICARS' mission, bridging the gap between evidence and practice, and working in close partnership with low- and middle-income countries. She is developing collaborations with a wide range of stakeholders including potential donors, UN bodies, NGOs and the private sector. With a strong appreciation of the science/policy interface, her role includes outreach and advocacy, as well as advising on ICARS strategy. Ghada has over 20-year experience in both the public and private sector leading and executing research strategies at a national and international level. She was previously the Science and Innovation Lead on AMR at Wellcome, shaping and delivering on their strategy. In addition, she spent over nine years at the UK Medical Research Council (MRC) developing different areas of research including AMR, infectious diseases and public health.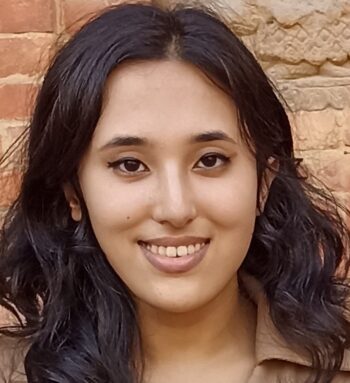 Rit Shrestha is working as the Vice President and Director of Member Education at Alliance Against AMR in Nepal. Rit is an avid learner of the causes and repercussions of antibiotic resistance and an equally enthusiastic, resolute warrior in the fight against the factors that have led to the rise of superbugs. As an educator in several awareness programs as well as an active member of the organizing committee for various conferences and national events, she has garnered varied experiences and is always open to new learning opportunities.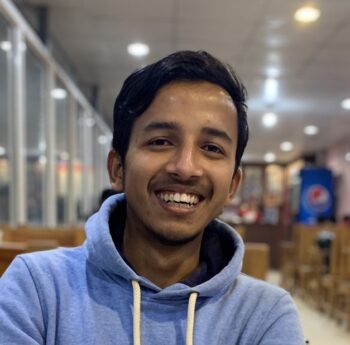 Ashish Pyakurel is actively engaged in the awareness program Alliance against Antimicrobial resistance in Nepal. Ashish is a 3rd year medical student. When he studied pharmacology in his medical school, he came to know about the topic in great detail. Nepal is a poor developing country. Medical lab facilities are expensive so they directly visit pharmacy and buy antibiotics with no hesitancy. Ashish sees the future is going to be difficult for everyone so he is involved in a group to carry out awareness on AMR programs.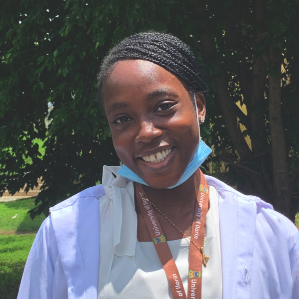 Victoria Olajide is a Pharmacy student and a member of the Pharmaceutical Association of Nigerian Students in Nigeria. Victoria is a 3rd-year pharmacy student who is passionate about one health, public health and global health. She loves to be in a community/team whose sole aim is to contribute and solve problems that would help in achieving sustainable development goals. She always seek avenues to keep learning and improving herself while impacting my community in the little way she can.
Saranya Shekharan is a PhD student at the SRM University-AP, India. Saranya has completed her master's degree from the Central University of Tamil Nadu (CUTN) and worked in the research team at ICMR-National Institute of Malaria Research, Chennai FU. She has research experience on midgut flora of mosquitoes. Currently she is working on the antimicrobial resistance trends among ESKAPE pathogens, especially A. baumannii. Furthermore, she will use proteomics analysis to investigate the underlying mechanism of antimicrobial resistance of multi drug resistant ESKAPE pathogens. Her passion is to contribute to the solution for the challenges facing due to the emergence of antimicrobial resistance.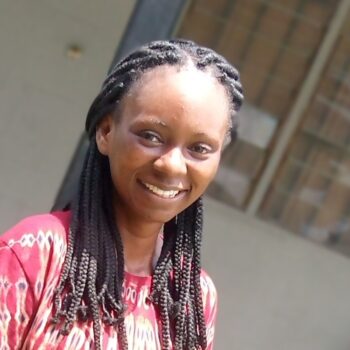 Sarah Akpan is a recent graduate from the University of Uyo, Nigeria. She works as a researcher with global health focus. She studied public health education and has obtained a degree in same field. She is knowledgeable about antimicrobial resistance and its dangers. She looks forward to conduct studies on antimicrobial drug resistance.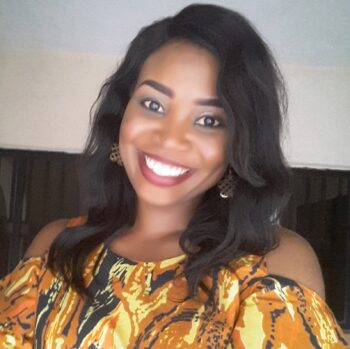 Chiamaka Jibuaku is a Researcher at the Nnamdi Azikiwe University
in Nigeria. Chiamaka is a Graduate Assistant at the Nnamdi Azikiwe University but currently undergoing her masters program at the University of Gotenburg, Sweden. She has strong interest in infectious disease epidemiology and Antimicrobial resistance. It is her goal to use her knowledge and expertise to contribute to the prevention of AMR in Nigeria and beyond.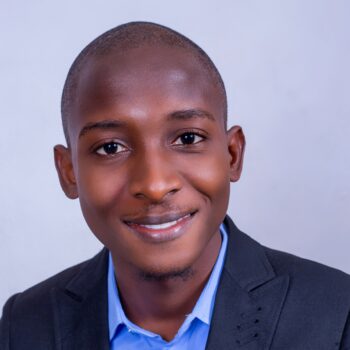 Iyiola Oladunjoye is a One Health Research Coordinator at the Rouleaux Foundation in Nigeria. Iyiola is a microbiologist and One Health Research Coordinator at Rouleaux Foundation, a nonprofit organization that aims to promote science for sustainable development in Africa. As a microbiologist, Iyiola has gained extensive work experience across the spectra of environmental, human and animal health. Iyiola is an aspiring biomedical scientist with the goal of creating sustainable solutions to Antimicrobial Resistance through research geared towards providing novel therapeutics or diagnostics methods in identifying resistant pathogens. Iyiola is currently the American Society for Microbiology (ASM) Young Ambassador to Nigeria, and doubles as a member of the Young Leaders Circle, an advisory board group on youth and society. He was also a fellow of the One Health Advocacy and Mentorship programme in Nigeria. He is passionate about science literacy and young engagement in science, leadership and governance.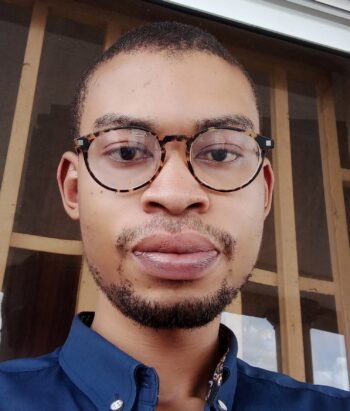 Augustine Odibo is an early career researcher and Founder of
PharmahubNG in Nigeria. Augustine is a graduate of Pharmacy.Bpharm, PharmD Nigeria. He is passionate about curbing the fast rise of antimicrobial resistance. He has done this in his pharmacy practice by ensuring that antibiotics are only dispensed when necessary and with prior test. He has recently completed a course on Antimicrobial stewardship which equiped him with the knowledge and methodology he applies to this day in administering antimicrobial treatments. He recently began a research to discover the extent of antimicrobial resistance, alongside other career researchers in his state on how to prevent and curb the super-bug. He is of the belief that bacteria are communal and antimicrobial resistance might be contagious, in the sense that people living together might be resistant to the same bacteria. He looks forward to future studies and research to help develop new methods / treatments for antimicrobial control and to lead such research in the near future.
Onyeka Asumah is a pharmacist at the Pharmaceutical Society of Nigeria (PSN) in Nigeria. Asumah Onyeka Milicent is a graduate of Pharmacy from Madonna University, Nigeria. She is passionate about curbing the fast rise of antimicrobial resistance. She has done this in her pharmacy practice by ensuring that antibiotics are only dispensed when necessary and with prior test. She has recently completed a course on Antimicrobial stewardship which equiped her with the knowledge and methodology she applies to this day in administering antimicrobial treatments. She also recently began a research to discover the extent of antimicrobial resistance in her state and how to prevent it from getting worse. She is of the belief that bacteria is communal and antimicrobial resistance might be contagious, in the sense that people living together might be resistant to the same bacteria. She looks forward to future studies and research to help develop new methods / treatments for antimicrobial control and to lead such research in the near future.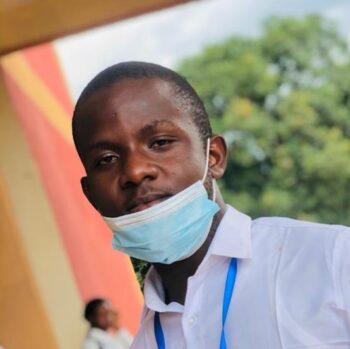 Ejiofor Chizoba Victor is a 400L student of Pharmacy at the University of Nigeria citadel of learning in Nigeria. He is interested in helping people lead a better life free of health risks, and in researching to enrich knowledge. He has obtained certification in human resource management from a qualified professional body to further broaden his knowledge in Management of people.
Ngere Daudi is a Medical Laboratory Technologist at the Kisii University in Kenya. Ngere is a passionate student of antimicrobial resistance. He has been attending webinar series on Antimicrobial resistance organized by US CDC. Ngere is currently doing research on Antimicrobial Resistance of Staphylococcus aureus in patients attending Provincial General Hospital, Nakuru Kenya. His work is focused on identification of AMR patterns of S. aureus which will help in the long run reduction of resistant S. aureus strains. The research will also contribute to the identification and advisory of effective drugs against S. aureus in a hospital set up. Through the research, the data will help in the realization of the extent of AMR of S. aureus and thus creating awareness to the public, health sectors, policy makers and other stakeholders.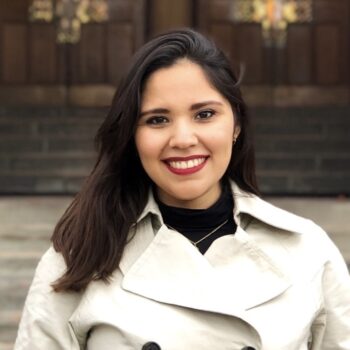 Mabel Ortiz De Leo is a Master in Science in AMR student at the University of Sheffield in the United Kingdom. Mabel is a Mexican Medical Doctor with ample experience in infectious diseases. Since she was in medical school she became interested and involved in public health research specifically in sexually transmitted diseases and HIV. After graduating she started working in the healthcare setting in which she realized the abuse of antimicrobials was becoming a major problem not only in her country but worldwide. She is finishing an Msc in Antimicrobial Resistance and doing research on a possible new mechanism for AMR by studying the cryptococcus neoformans heteroresistance mechanisms to fluconazole. She expects this will have an impact on the treatment of cryptococcal meningitis and other neglected tropical diseases that are common in immunocompromised patients. The focus of her future work is on understanding how antimicrobial resistance mechanisms evolve in immunocompromised patients with a specific focus on LMIC's, in which fungal diseases are most prevalent.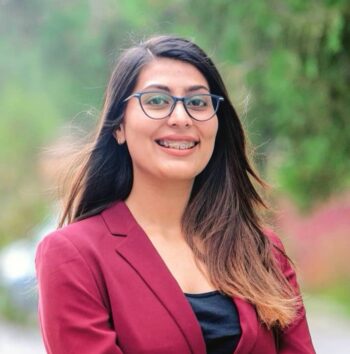 Priyanka Chahal is a 4th year Med Student at the S. Tentishev Asian Medical Institute in Kyrgyzstan. She is a Global Health and SDGs Advocate. Priyanka always seeks opportunities to learn and grow both in a personal and professional way. She is also playing the role of Young diplomat, and recently got selected as EU climate Pact Ambassador by European Commission, which strongly makes her to take actions in a sustainable way.
Calvin Andrea is the Head of Operation at CoHASO Tanzania in Tanzania. Calvin is a medical microbiologist with a pharmacy background. He is a researcher and public health consultant with an interest in AMR, infectious diseases, and one health. He is a co-founder and head of operation at COHASO Tanzania, an NGO for health promotion with a focus on reproductive health, disease prevention, and community empowerment. Calvin at CoHASO leads a team of multidisciplinary individuals in designing and implementing different evidence-based interventions in our local areas. He has been engaged in advocating for rational use of medicines and AMR and he is currently designing interventions for addressing AMR among animal keepers in rural areas of Tanzania. A recent project he led was Dawa Zangu (a Swahili word meaning my medicines) which addresses resistance to anti-TB and ARV in TB clinics and CTC. Calvin values collective efforts in combating AMR especially using platforms with different experiences.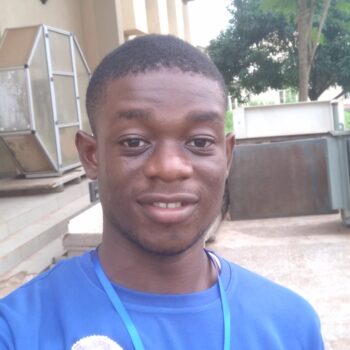 Bright Obi is a member of the Resistant Infection Research Group, University of Nigeria, Nsukka in Nigeria. Bright is a highly motivated young scientist who holds a Bachelors degree in Microbiology from the University of Nigeria Nsukka, Nigeria. As an early career researcher, his interest in Antibiotic Resistance led him to becoming an active member of Resistant Infections Research Group, University of Nigeria Nsukka, so as to understudy the underpinnings of Antibiotic Resistance. His undergraduate thesis focused on Antibiotic Resistance of E. coli to Beta-Lactam antibiotics. He has a track record of volunteering in different public health outreaches, educating his community and sharing epidemiological insights. He eagerly looks forward to collaborations and exciting opportunities.
Emmanuel Elebesunu is a Medical Journalist at the University of Nigeria, Nsukka in Nigeria. As a Medical Laboratory Science Student, his specialty is Medical Microbiology and Antimicrobial Resistance (AMR) is one of his research interests. As a Medical Journalist and AMR Control Advocate, he has been involved in Panel Discussions on AMR in Africa, spoken and presented research abstracts related to AMR in various scientific conferences, written articles on AMR published in various blogs and magazines, and worked on two scientific research papers on AMR Challenges in Malaria and Gonorrhoea (of which one published and the other undergoing peer review in an international journal). Emmanuel also happens to be affiliated with 2 AMR Organizations, which are the British Society for Antimicrobial Chemotherapy (BSAC) and Students Against Superbugs Africa (SAS Africa), where we work towards improving public awareness about AMR and proffering solutions to AMR in Africa.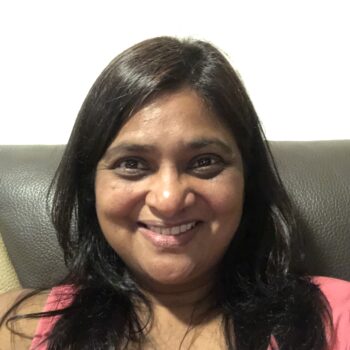 Vidya Bhardwaj is a Microbiology Veterinarian at the City University of HK Veterinary Diagnostic Laboratory in Hong Kong. As the microbiology veterinarian of a veterinary diagnostic laboratory, she manages all aspects of sensitivity testing. She uses tests and results to produce reports on surveillance data in Hong Kong as well as develop programs that drive better antimicrobial stewardship in veterinary clinics in Hong Kong. Vidya oversees surveillance programs for AMR in livestock farms in Hong Kong.
Saffiatou Darboe is a Microbiologist and Researcher at the Medical Research Council Unit at LSHTM in Gambia. Saffiatou is a dedicated and vision-driven Medical Microbiologist with extensive experience in the management of Medical Laboratory Sciences. She has a special interest in strengthening diagnostic microbiology capabilities to improve antimicrobial stewardship and antimicrobial resistance (AMR) surveillance. Most importantly, she leads and coordinates a dynamic collaboration between the MRCG at LSHTM and UCLA, California for the improvement of diagnostic capabilities in The Gambia. She is a postgraduate researcher focused on antimicrobial resistance. Saffiatou is also the current Young Ambassador of American Society for Microbiology (ASM) to The Gambia. Enthused about public engagement and communicating science activities.
Oluwaseun Aguda is a one health advocate for AMR and third year, pharmacy undergraduate in Obafemi Awolowo University, Ile ife, Nigeria. An SDGS Goal 3 and 4 advocate he believes equality in global health among a non-informed, under served groups, can easily be achieved through proper education and enlightenment. And then provision of chances to safe health by providing basic needs and amenities, and also in some cases inclusive of drugs and counseling.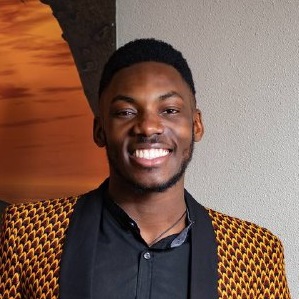 Samuel Otobong Inyang is a Medical Student at the Sumy State University in Ukraine. Inyang is the National Secretary General for European Medical Students' Association (EMSA)- Ukraine, Ambassador for IJMS and holds other positions in other associations. Due to his passion for medicine and diplomacy he has participated in different medical conference platforms. He is dynamic and seeks to gain knowledge from all fields. He has completed numerous courses with over 3 reputable universities around the world. Inyang is passionate about issues patterning Public Health and also an advocate for Sustainable Development Goals (SDGs) and youth development. In his spare time, he likes to read, cook, sing and listen to music.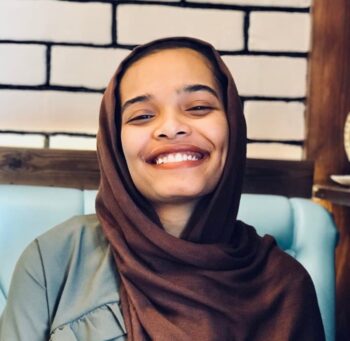 Fatima Elbasri Abuelgasim Mohammed Yagoub is a Medical student, one health advocate and external affairs regional assistant at IFMSA in Sudan. She is currently serving as EARA for Africa in IFMSA, but she is representing her self by applying to this opportunity in Sudan. Fatima is a 4th-year medical student at Khartoum University, Sudan. She has a deep interest in one health (AMR and environmental health) and meaningful youth participation in the decision-making process. She held several leadership positions: External Affairs Regional Assistant for Africa in the International Federation for Medical Students Association (IFMSA) 2021-2022, Activities assistant in Students Network Organization 2020-2021, Neglected Tropical Diseases Project Coordinator in Medical Students International Network-Sudan and local public health officer in Khartoum Medical Students Association 2019-2020. She represented 1.3 million medical students as part of IFMSA to high-level meetings including the 74th WHA and UN-HLPF. She has also contributed to IFMSA policies about control of emerging infectious diseases, healthy aging and lifestyle. Fatima aspires to create a community with no discrimination, full of equity and prosperity in terms of health and meaningful youth participation.
Cherith Aimionowane focuses on Healthy patients at the University of Abuja Teaching Hospital in Nigeria. Cherith is a 5th year medical student at the University of Abuja, Nigeria and so far, public health has caught her fancy. She is a lady very passionate about utilisation of public health measures and interventions in the eradication and treatment of disease. Antimicrobial resistance is still a major challenge in the third world and together, we can create a world free from antimicrobial resistance.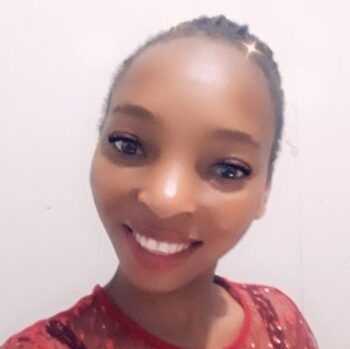 Martha Mwaba is a Medical Doctor at the Lusaka Apex Medical University in Zambia. Martha finished her medical school this year. One of her interests in the medical field is microbiology and from the little knowledge she has acquired is that there is overuse of antibiotics especially in the time of covid-19. For this reason there is a substantial antibiotic resistance. From this platform she would like to add to solving this problem in her community and the country at large if given the opportunity to be the ambassador.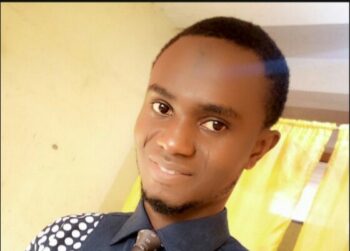 Olakeu Bello Abdussalam is a Medical Student at the Ahmadu Bello University Zaria in Nigeria. Olakeu is currently an undergraduate medical student of Ahmadu Bello University Zaria-Nigeria, Nigeria He is an Ambassador of International Journal of Medical Students, Associate member of British Infection Association and Student Member of International Society of Infectious Diseases. He's also a Fellow, Science Journalism Forum. He is an aspiring infectious diseases physician and pharmacologist with keen interest in One Health with special consideration in antimicrobial resistance and infection prevention and control. He is hoping to make a significant contribution to the field. He is currently enrolled in data analysis and health research writing. He's a Semi-finalist in the Clinicalkey Global Challenge 2021 organized by Elsevier Publishing Company. Olakeu is an educator with more than 5 years experience in teaching science subjects in secondary schools and he has trained and mentored students who are currently performing excellently in various universities in Nigeria and abroad.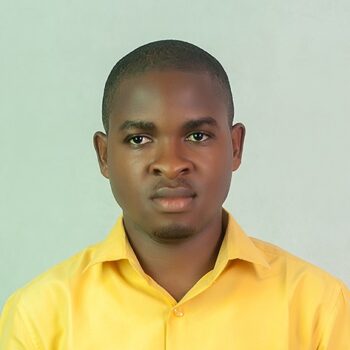 Agbo Kingsley is a Project coordinator at the Life light foundation in Nigeria. Agbo is an associate pharmacist. He is passionate about Global health with specific interest in Antimicrobial Resistance, Infectious diseases, Research and other infectious diseases. With over 4 years volunteering experience, he has actively co-organized successful philanthropic projects and social activities with different Non-Governmental organizations to promote the Sustainable Development Goals. Currently, he's a Millenium Campus fellow and a Member of Pharmaceutical Association of Nigeria Students (PANS) Public Health Committee where he participates in activities that promote healthy practices among students. Through his leadership, he aspires to equip young professionals on personal and professional development strategies. Agbo is a continuous learner who constantly seeks innovative ways to proffering solution to hardest health care problems at community level. He is an entrepreneur and a project coordinator of many programs.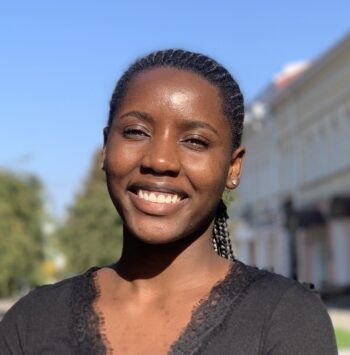 Patience Machayi is a Medical Student at Sumy State University in
Ukraine. Patience is an Angolan currently studying in Ukraine. She is pursing an MBBS degree at Sumy state University and is currently in her 4th year. Patience is a proud member of American Academy of Neurology, Member of Unite 2030, Member of American college of Cardiology, Member of United People Global, Member of Empower Youth led Group, Member of Young Professionals in Foreign Policy and Member of Impact Youth Suatainability. Patience has served as the director of ambassadors of World Youth International Model United Nations Ukraine and currently as an ambassador of their world organization, World Literacy Foundation, Global Reset Forum 2021, of Global Peace Chain, of greenlight for girls, of Women's History Month, as an Ambassador of Opportunities Circle, Toufiks's World Organization and others. She is currently serving as a volunteer of WAY foundation India.
Faith Omotayo Olanrewaju is an emerging pharmacist currently undergoing her undergraduate studies in Pharmacy and Public Health at the Prestigious University of Nigeria and University of The People in Nigeria respectively. She is passionate about Global health with specific interest in Antimicrobial Resistance, Infectious diseases, Research and other infectious diseases. With over 4 years volunteering experience, she has actively co-organized successful philanthropic projects and social activities with different Non-Governmental organizations to promote the Sustainable Development Goals. Currently, she's a Millenium Campus fellow and a Member of Pharmaceutical Association of Nigeria Students (PANS) Public Health Committee where she participates in activities that promote healthy practices among students. Through her outstanding leadership, she aspires to equip young professionals on personal and professional development strategies. Faith is a continuous learner who constantly seeks innovative ways to proffering solution to hardest health care problems at community level.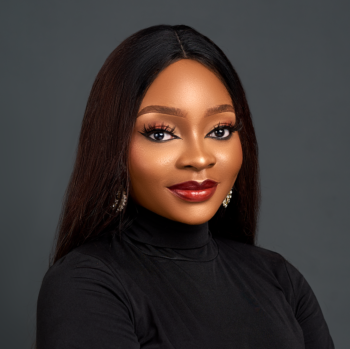 Rebecca Udom drives awareness towards AMR especially in her immediate community at Life Pith Nigeria in Nigeria. Rebecca is a graduate of Biochemistry from the University of Uyo, Akwa Ibom State. An alumna of the Young African Leaders Initiative, West Africa (YALI, 2020) and a fellow of the platform young professionals, Nigeria. Rebecca is passionate about youth leadership so she launched Life Pith Nigeria: a youth-led social enterprise investing in youths with knowledge on leadership and life-skills to drive Nigeria to its peak. As a biochemist, she is particularly drawn to anti-microbial resistance (AMR) and drug-drug interactions. She also looks forward to policy making in Nigeria's health sector that can mitigate AMR. For now, she will take steps daily no matter how small to the future she envisions. She would appreciate being a part of AMR insights as an Ambassador as it will afford her the opportunity to learn more about AMR, drive awareness in her community and on media as well as inform her career steps towards research and policy making.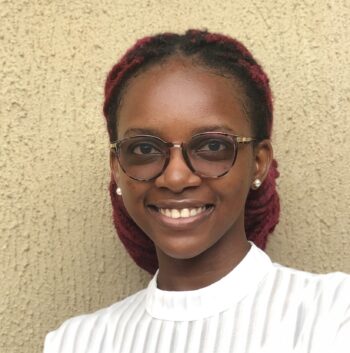 MaryTheresa Chinaza Akwue is a student at the University of Nigeria Nsukka in Nigeria. Mary is a graduate of Zoology and currently a student of Pharmacy at the University of Nigeria Nsukka. A pharmacy student with an interest in public health and personal development, open to learning and love volunteering to any health related work/organisation to help educate the people and also improve healthy living, to help curb some of the health challenges that we do face, out of ignorance. This inspired my joining the AMR Insights Ambassador Network, to help educate the people on the knowledge of AMR and also tackle the challenges faced due to AMR.
Abdullahi Aborode is a Research Director at the Healthy Africans Platform in Nigeria. Abdullahi is a global health and evironmental advocate, Harm Reduction Scholar in Germany, Royal Society of Tropical Medicine and Hygiene Student Ambassador, WHO antibiotics guardian, drug policy and harm reduction advocate and health researcher with more than 50 publications in international peer reviewed journals such as SAGE, Elsevier, Taylor and Francis, Havard Public Health Review, American Journal of Tropical Medicine and Hygeine etc. In addition, he assumes the professional role of Director for research in SWIS Africa Research Hub, Oli Health Magazine Organization, Healthy Africans Platform, and Brain Builder Youth Development Initiatives.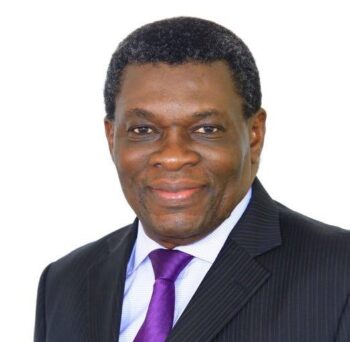 Rotimi Jaiyesimi is a Group Associate Medical Director for Patient Safety at the UK National Health Service & Consultant in Obstetrics and Gynaecology at the Mid and South Essex University Hospitals NHS Foundation in the United Kingdom. He works with the clinical governance team to ensure effective antimicrobial stewardship, minimising drug resistance and the incidence of C. difficile and MRSA infections. He was the Lead for Sepsis Management. He is a member of USA Patient Safety Movement Working Group on Sepsis. He is Consultant Obstetrician and Gynaecologist and Visiting Professor of Law (medical law). He has published extensively and is an international speaker. He is mindful of the global threat of antimicrobial resistance and will collaborate with organisations and national governments to combat AMR. He believes low- and medium-income countries must not be left behind and is currently exploring collaborations that will strengthen the role of pharmacists in AMR. He is committed to making an impact in addressing these issues as an ambassador for antimicrobial resistance.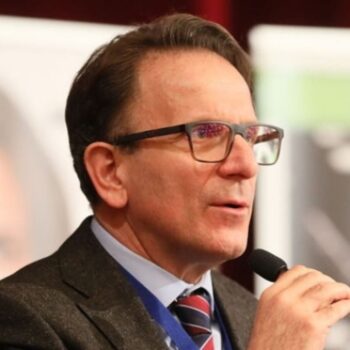 Domenico Britti is a professor in veterinary pharmacology and toxicology at the University of Catanzaro in Italia. Domenico is a member of the Technical Committee for Nutrition and Animal Health of the Italian Ministry of Health. He is also Director of the Interdepartmental Centre of Services for Human and Animal Health. University of Catanzaro as well as professor in Veterinary pharmacology and toxicology at the same university.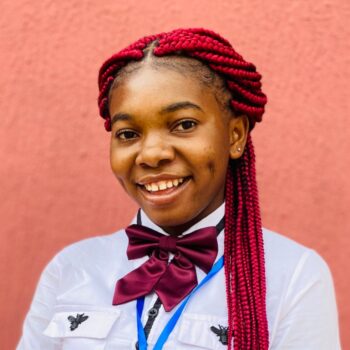 Favour Agwuna is a Pharmacy student at the University of Nigeria, Nsukka in Nigeria. Agwuna is a 400 level pharmacy student at the prestigious University of Nigeria, Nsukka, Enugu state in Nigeria. She hails from Ukpo in Dunukofia local government of Anambra state, Nigeria. She is a bilingualist and relish writing, debating as well as researching. She likes playing volleyball. She is also a gargantuan aficionado of soccer irrespective of the club. Favour has served in many organizations as the President, Vice President, Secretary-General, Assistant secretary-general, publicity team, medical columnist, online editor et al.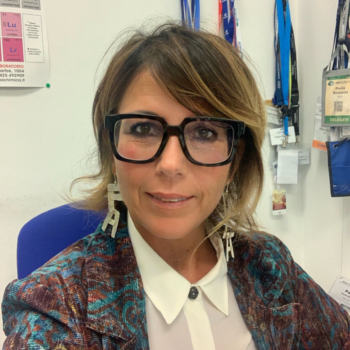 Paola Roncada is an Associate Professor at the University Magna Græcia of Catanzaro Department of Health Sciences in Italy. The results of Paola's research activity are reported in more than 90 publications in international journals with anonymous review (peer review), H index is 32 (Google scholar 30.09.2021). Over the years, Paola has been particularly dedicated to studies of proteomics, a discipline that she has applied to the study of One Health approach, in particular on microorganisms in the veterinary public health sector, applying advanced molecular methodologies to the etiopathogenetic and diagnostic study of diseases of medical-veterinary interest, even in animal models. She also applied proteomics by investigating phenotypic adaptations of microbial consortia in complex matrices, both animal and food of animal origin. She is involved in different international and national projects, as ERA NET, COST ACTIONS, AND EU KBBE. From 2019 she is President of Italian Proteomics Association (ItPA) and from 2016 she is Council member of Human Proteome Organization (HUPO).
Musa Abba Mohammed is a Public Health Consultant at the PharmAccess Foundation in Nigeria. A Public Health Professional with skills in program management, capacity building, public-private partnerships, advocacy, and field coordination. He has experience implementing health system strengthening, humanitarian response, and WASH programs. He holds a Masters in Health Planning and Management and BSc. (Hons.) in Microbiology from the University of Maiduguri, as well as a Master of Public Health (MPH) from the University of Chester. As part of his thesis, he conducted a systematic review and meta-analysis on The Effectiveness of Intermittent Preventive Treatment with Sulphadoxine Pyrimethamine for Malaria in Pregnancy. Musa lately worked as the Program Manager under the Nigeria State Health Investment Program (A World Bank-supported Performance-Based Financing Intervention) and currently works as a Private Sector Engagement Consultant under the USAID Integrated Health Program. With rising antimicrobial resistance globally, Musa is passionate and committed to being part of the Army of Antimicrobial Resistance Fighters, wherever, whenever, and however.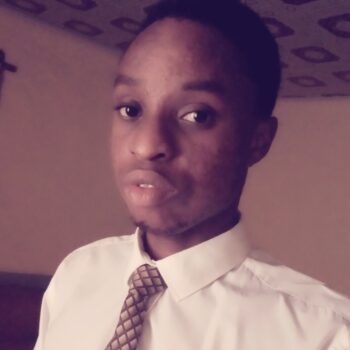 Kenneth Egwu is a Student Pharmacist at the University of Nigeria Nsukka in Nigeria. Kenneth is a 400 level pharmacy student from the University of Nigeria Nsukka. He is currently the vice president of Igbos for a Progressive Nigeria. He is a scriptwriter and editor for Student Against Covid-19.  Kenneth is also a social media personnel at Community Health Awareness Network and an Alumni of Global Health Emerging Leadership Program. He has a great interest in Antimicrobial resistance and is currently working on a research paper on How antimicrobial resistance could be prevented using social media.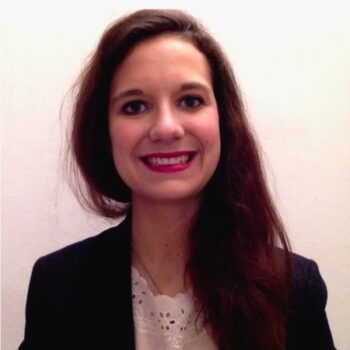 Audrey Rollin is AMR Mission Special Projects Officer at CSIRO in Australia. Part of her role is to investigate existing AMR and AMU surveillance systems across the One Health spectrum, globally and nationally. Prior to CSIRO, Audrey was at the University of Technology Sydney as Project Officer of the OUTBREAK project focusing on One Health AMR surveillance. Previously, Audrey has held communications and marketing roles in the health and research sectors since 2016, both in Europe and Australia. She recently completed a PhD in digital health and biomedical informatics.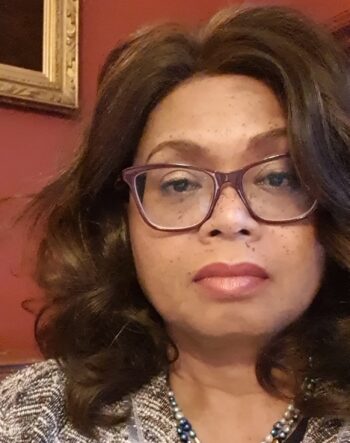 Michaelene Holder-March is a Health Professional at the NHS in the United Kingdom. Michaelene is a nurse, midwife who works as an infection control adviser for public and private sectors. She has worked as a health consultant with over three decades of experience in strategic and operational management in the USA and UK. From 2019, she has led the COVID-19 Outbreak management plan for Higher and Further Education institutions. Michaelene has been involved in educating the education community on infection control, antibiotics use and the importance of effective antimicrobial stewardship. Her passion for antimicrobial resistance led her to embark on a PhD program. Michaelene is currently working on a research on antibiotic resistance and technology with a focus on ePMA.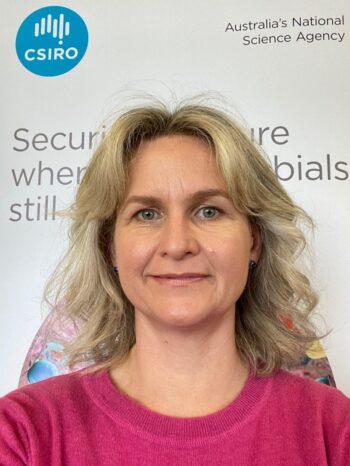 Branwen Morgan is AMR Mission Lead at CSIRO in Australia. Branwen is leading an initiative at Australia's national science agency to build and co-create an AMR Mission with external stakeholders across government, industry and other research organisations. Over the last twenty years, Branwen has held numerous senior communications, strategy, and project delivery roles that bridge academic organisations, publicly listed companies, government and NGOs in the UK and Australia. She has a PhD in medicine and has previously worked as a science journalist. Most recently, Branwen was at the University of Technology Sydney where she was co-founder and managing director of the OUTBREAK project focusing on One Health antimicrobial resistance surveillance.
G Srinivasa Rao graduated in Veterinary Science and did post-graduation and doctoral degrees in Veterinary Pharmacology and at present working as Professor of Veterinary Pharmacology & Toxicology, Sri Venkateswara Veterinary University, Andhra Pradesh, India. Antimicrobial resistance is spreading like pandemic and may be another cause for heavy human loss in coming years in the world. Use of antibiotics either therapeutic or non-therapeutic purpose in animal and aquaculture production is one of the established causes for the AMR globally. Searching for natural products as alternatives for antibiotics in animal production can be viable option to reduce antibiotic load in animal production. Developing delivery systems for natural products in vivo is key aspect to be addressed in coming years for the success of containing AMR spread further in animal production systems. Let us fight collectively and globally to come out of the AMR for better living in the world.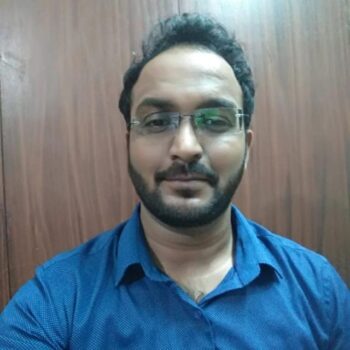 Prabhakar Maurya works as a Toxicologist at Consultancy for Environmental & Human Toxicology and Risk Assessment (CEHTRA), at its India Office. He is a veterinarian by training and has >5y of experience working at interface of sustainable development and policy issues in fields of climate change, public-health, agriculture, food science, AMR and animal health sector. He is on consultancy board of GLG, USA and National member of Indian Initiative for Management of AMR.
Vijay Pal Singh is veterinarian at the CSIR-Institute of Genomics and Integrative Biology in India. Vijay is a veterinarian by training and worked on the regulatory and surveillance aspect of Anti Microbial Resistance in Food Safety and the Standard Authority of India. Now he is researching the antimicrobial use misuse and overuse and resistance pattern in milk and milk products. He is very passionate to bring change in Antimicrobial Resistance through evidence. He played a pivotal role in banning the import of colistin and its usage in food animals.
Veranja Liyanapathirana is a Educator and Researcher at the University of Peradeniya, Sri Lanka. Veranja is a lecturer in Microbiology at a Medical School in Sri Lanka. She is medically qualified but has completely switched to teaching and research. Initially, she was "attracted" to antibiotic resistance as this was an "emerging field" back in the days when she started off Microbiology. Her main interest those days were to identify resistance patterns and genetics behind it. However, with time she has realized that no matter how much we study the genetics of resistance or epidemiology, unless there is tangible action by humankind collectively, this issue is not going to be addressed. Right now she is more interested in trying to see how the available "data" can be converted to "action" at the grass-root level.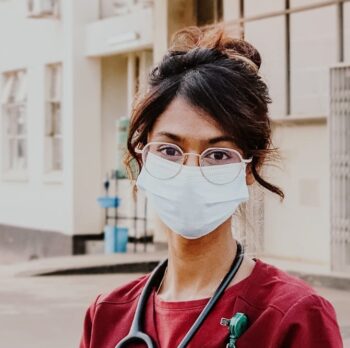 Avis Nowbuth is final year medical student at the Pan-African Organization for Health, Education and Research in Zambia and founder of AMR_Africa. Avis is a medical researcher located in Lusaka, Zambia. Her main clinical and research interest is addressing antimicrobial resistance and strengthening antimicrobial stewardship in low-resource settings, specifically in improving compliance and management antibiotics; and addressing misuse and inappropriate use of drugs for infectious diseases. She has since founded a program, I AMResponsible (Twitter: @AMR_Africa) that addresses and encourages young professionals to tackle this approach using a multidisciplinary approach.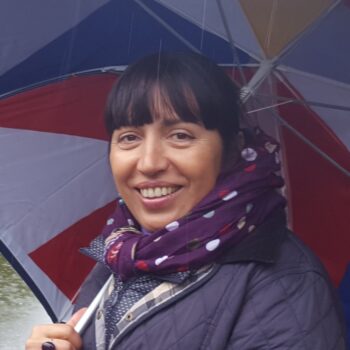 Desislava Vankova is University teacher and researcher at the Medical University of Varna, Bulgaria. Desislava is a Medical Doctor with more than 25 years of experience in healthcare. She is Master of Public Health (Maastricht University, Netherlands) and she has a PhD in social medicine and healthcare organisation. Since 2017 she is Associate Professor at the Medical University of Varna. Docent Vankova is teaching social medicine, public health, epidemiology etc. Her particular research interests include epidemiological and clinical studies, health-related quality of life and well being, health promotion interventions, bioethics, integrative and complementary medicine, concept development and mixed-methods research. Regarding AMR (antimicrobial resistance), Desislava is interested in the role of Traditional and Complementary Medicine (T&CM) as an effective and efficient way to reduce inappropriate antibiotic use (delayed prescription strategies) or as alternative prevention or treatment. She is member of the European Public Health Association (EUPHA) and the European Society of Integrative Medicine (ESIM).