Meet our Ambassadors 241 – 330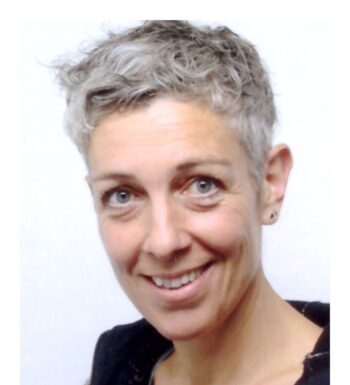 Karin van de Braak is Sustainable Aquaculture Specialist at Sustainable Aquaculture Solutions in The Netherlands. AMR, the health crisis, climate crisis, ecological crisis are all interlinked. With the current activities we are not moving fast enough (and even sometimes going backward). There is a lot more we can do. Karin's aim is to focus more on prevention in aquaculture production (and beyond) by nature-positive, carbon-negative and inclusive production practices with a fair price for the farmers. Acting now and addressing the root causes is faster and much cheaper. The big gain lies in the synergistic effects of the parts together. Addressing AMR fits in very well as well.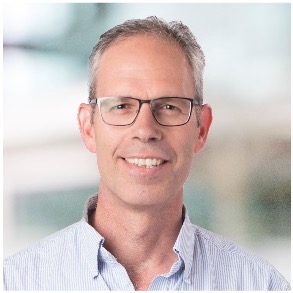 Cal MacLennan is:
Senior Program Officer, Bacterial Vaccines, Global Health – Enteric & Diarrheal Diseases; Lead – Shigella Portfolio & Salmonella Vaccines Product Development at the  Bill & Melinda Gates Foundation
Senior Clinical Fellow, Jenner Investigator and Group Leader – Gonococcal Vaccine Project at the Jenner Institute, University of Oxford
Professor of Vaccine Immunology and Director of BactiVac Bacterial Vaccinology at the University of Birmingham
Consultant Immunologist at the Oxford University Hospitals NHS Foundation Trust in the United Kingdom.
As Senior Program Officer at the Bill & Melinda Gates Foundation he has led the Shigella and Salmonella vaccines product development portfolios since 2017. Cal is trained as a clinician scientist and immunologist at the Universities of Oxford and Birmingham, and spent time in Malawi and Kenya investigating immunity to Salmonella, work which highlighted the importance of antibody for protection against nontyphoidal Salmonella. From 2010, Cal was Head of Exploratory Programme at the Novartis Vaccines Institute for Global Health, developing vaccines against Salmonella, Shigella and meningococcus. He is an inventor of the Vi-CRM197 WHO-prequalified typhoid conjugate vaccine. Cal returned to Oxford, in 2015, to the Jenner Institute where his ongoing work focuses on gonorrhoea vaccine development. He is a Jenner Investigator and group leader, Professor of Vaccine Immunology and Director of the MRC/GCRF BactiVac Bacterial Vaccinology Network at the University of Birmingham and a consultant immunologist.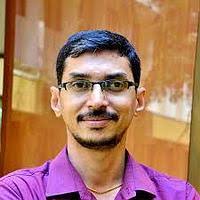 Krishna Kumar Ballamoole is Assistant Professor at the Nitte University in India. His research work combines state-of-the-art molecular biology and next-generation sequencing strategies to shed light on virulence and antibiotic resistance mechanisms in clinically relevant human and animal pathogens. In addition to pursuing the main research interest, he is also involved in developing monoclonal antibody and nucleic acid based rapid diagnostics for the detection of human pathogens. Further, he was also part of ICMR funded project on prevalence & impact of antibiotic-resistant bacteria of non-human origin on human health.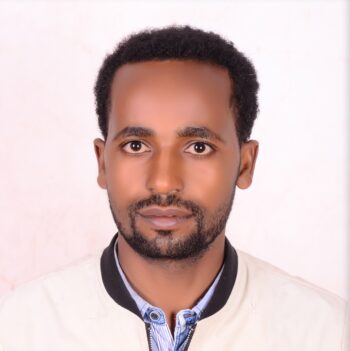 Debela Abdeta Efa is a University Lecturer at the Wollega University in Ethiopia. He is currently working at the School of Veterinary Medicine as lecturer and researcher. He has graduated with doctor of veterinary medicine from Jimma University and masters of pharmacology from Addis Ababa University. He has published different articles on internationally reputable journals. Debela wants to add on ways to tackle antimicrobial resistance.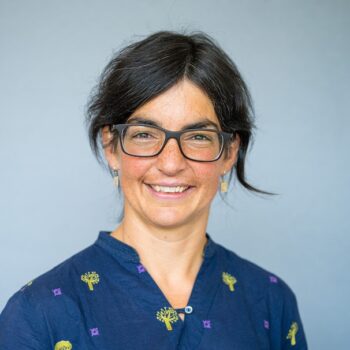 Anna Hirsch is the Head of Department Drug Design and Optimisation (DDOP) at the Helmholtz Institute for Pharmaceutical Research Saarland (HIPS) in Germany. Anna obtained her MSci from the University of Cambridge and received her PhD from the ETH Zurich in 2008 under Prof. F. Diederich. Subsequently, she joined the group of Prof. Lehn at the Institut de Science et d'Ingénierie Supramoléculaires (ISIS) in Strasbourg as an HFSP postdoctoral fellow, before taking up a position as assistant professor at the Stratingh Institute for Chemistry at the University of Groningen in 2010 where she was promoted to associate professor in 2015. In 2017, she became head of the department "Drug Design and Optimization" at the Helmholtz Institute for Pharmaceutical Research Saarland (HIPS) and full professor at Saarland University. Her work focuses on target-based anti-infective drug discovery, recognised by numerous prizes such as the Innovation Prize for Medicinal Chemistry of the GdCh/DPhG.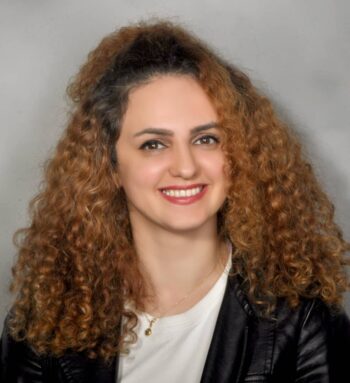 Atena Nemati is a Research Assistant in Bio-electromagnetic Laboratory at the Tehran University in Iran. Atena holds a Master's degree in medical microbiology from Tehran university of medical science. She focused on a project about the Analysis of the presence of genes conferring resistance to aminoglycosides in Acinetobacter baumannii isolates belonging to global clone1 (GC1) and the determination of the location of resistance genes in Tehran. The study aimed to understand drug mechanisms, the design of new drugs, and identify therapeutic targets. She has a strong research background, having worked as a researcher and teacher, gaining expertise in molecular biology, cell culture, Electromagnetic cell stimulation techniques. She wants to focus on Microbial Genomes, Antibiotic Resistance, and Medical Data Analysis with Python.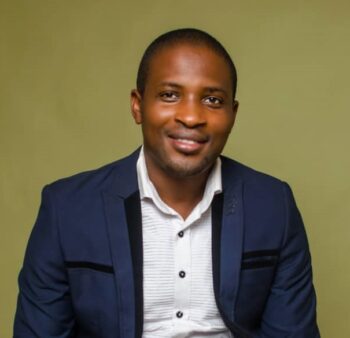 Oluwafemi Adewusi is a researcher at the College of Medicine, University of Ibadan in Nigeria. Oluwafemi is a public health specialist and health promoter with six years experience in public health research and program implementation. He is passionate about AMR and stewardship in Nigeria and Africa at large. He developed interest in AMR when he coordinated the Nigerian site of the Severe Typhoid in Africa (SETA) project, a multi-country epidemiological study and he has since been involved in creating community awareness, mobilization and educating health workers on AMR. He is a member of the African Society for Laboratory Medicine (ASLM) and Surveillance and Epidemiology of Drug Resistant Infections Consortium (SEDRIC). He has keen interest on research and stewardship programs that address the social determinants of AMR. Currently, he is working on a research focused on gender and antimicrobial resistance in Nigeria, and antibiotics prescription pattern in rural Nigeria.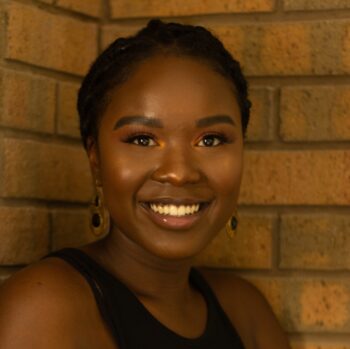 Esther Nansubuga is a 3rd Year Medical Student, studying at the University of Leeds, United Kingdom. Although a novice in research, she is eager and excited to embark on academic and scientific research concerning antimicrobial resistance (AMR). She has an interest in the current issues surrounding AMR and its effect on global health and she is looking forward to collaborating with others who hold the same interest, and expand her knowledge and understanding of AMR, as she ventures into a career in this field.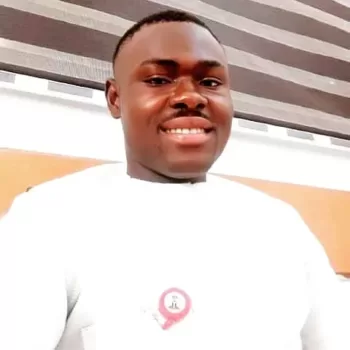 Jonah Bonaventure Alidor is a Pharmacy undergraduate student of Bayero University Kano, Nigeria. He is an innovative problem solver with special interests in Industrial Pharmacy, Pharmacy Education, Research and Antimicrobial Resistance Stewardship. Jonah is a student member of these professional organizations addressing AMR: British Society of Antimicrobial Chemotherapy, International Pharmaceutical Students' Federation, Commonwealth Pharmacists Association, International Society for Infectious Diseases and he has taken numerous online courses on AMR aside volunteering with organizations to carryout AMR awareness campaigns in Nigeria. Jonah believes AMR is a global threat as affirmed by WHO and he is willing to contribute my quota to fighting against AMR in Nigeria and globally.

Elisabeth Zeuko'o Menkem is a lecturer/researcher at the Antimicrobial and Biocontrol Agent Units, Laboratory for Phytobiochemistry and Medicinal Plants Studies and the University of Buea in Cameroon. Elisabeth holds a Ph.D. in Biochemistry from the University of Yaoundé 1 in Cameroon. She is interested in antimicrobial resistance. The widespread of microorganisms and their increase in the rate of infections create an alarm, demanding an urgent reaction. In the search for a solution, she and her team intend to develop alternative treatments to solve this problem.  Elisabeth is passionate about antimicrobial resistance research with the interest in the search of alternative treatment using medicinal plants. Her main domain is drug discovery from medicinal plants.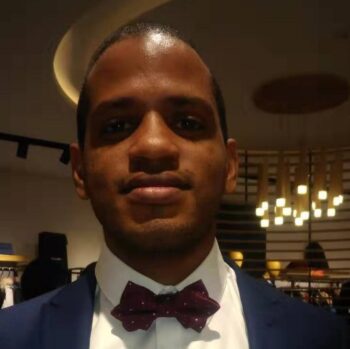 Julio Cesar Ortega Cambara is a graduate of the Technological University of Havana in Cuba and currently a Master's candidate at the School of Environment, Tsinghua University of Beijing in China. He is working with metagenomic analysis of long-read next-generation sequencing data using Oxford Nanopore Technologies (ONT) to monitor the coexistence of AMR and Virulence Factors in ESKAPE pathogens. Also, he is performing automation of data analysis workflow using bash scripting and bioinformatics state-of-the-art open-source tools. His goal is to get familiar with Genomics Data Science frameworks and apply the technical skills to analyze and visualize the results that matter.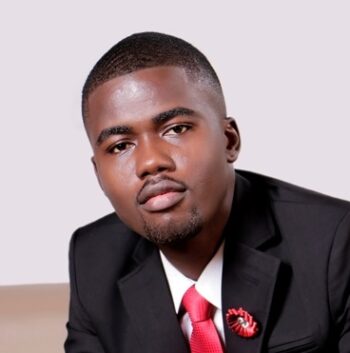 Godwin Pius Ohemu is a Science Laboratory Technology (Microbiology) graduate at the University of Port Harcourt in Nigeria. He has a magnificent obsession to increase awareness on the underlying emergence and spread of AMR and approaches to tackle antimicrobial misuse in different settings. While an undergrad, Pius carried out a project research on "Antimicrobial effect of Jatropha tanjorensis leaves on multi antibiotics resistant bacteria isolate from poultry droppings." The aim of the research project was to investigate the antimicrobial effects of the methanol extract of J. tanjorensis leaves on pure culture of multi-antibiotic resistant bacteria isolates from poultry droppings, and to ascertain if the extract could make a good natural substitute for antibiotics used in poultry farms. Currently, Pius is passionately partnering with, volunteering, and networking with researchers and organizations to help mitigate the impending onslaught of AMR on humanity.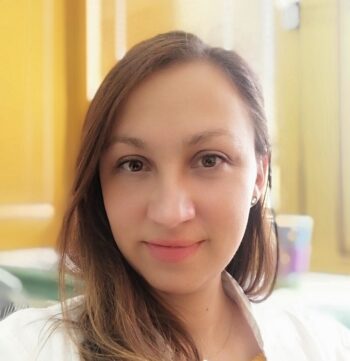 Šejla Kotoric Keser is a Medical Microbiology specialist at the Institute for Public Health Sarajevo in Bosnia and Herzegovina. Šejla is a specialist in Medical Microbiology and Parasitology. She works at the Institute of Public Health of Sarajevo Canton, Bosnia and Herzegovina. Šejla is the head of the laboratory for urogenital infections and the laboratory for molecular diagnostics in the microbiological laboratory of the Institute of Public Health. In 2021, she obtained a Master's degree at the Medical Faculty of the University of Sarajevo. Her area of interest is antimicrobial resistance. In the future, she wants to contribute to the fight against antimicrobial resistance.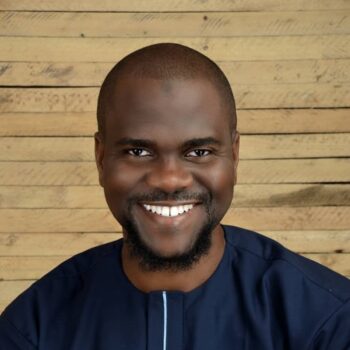 Abdul-Wahab Ettu is a Consultant Clinical Microbiologist at Evercare Hospital, Marigold Hospital and Critical Care Centre, Clina-Lancet Laboratories, and Lagos State Health Service Commission, Lagos state Nigeria. Abdul-Wahab presently chairs the  Antimicrobial Stewardship and Infection Prevention & Control Committees of Evercare Hospital Lekki and Marigold Hospital and Critical Care Centre in Lagos. He is a Fellow of the National Postgraduate Medical College of Nigeria (Faculty of Pathology) with interests in Antimicrobial Resistance (Carbapenem, Polymixin resistance in Gram-negatives), ICU and invasive fungal infections, biomarkers of infection, Global Health and Emerging Infectious Diseases (Ebola, Lassa fever, COVID-19). He was among the first responding doctors drafted during the Ebola outbreak in Nigeria in 2014, and he served as Infection Prevention and Control (Specialist) Doctor for Nigeria Centre for Disease Control, during the COVID-19 response in Lagos. He was the Regional Antibiotics Stewardship Physician (Middle East) at Médecins Sans Frontières / Doctors Without Borders (OCP) France implementing Antibiotics Stewardship in various projects in different countries in the Middle-East.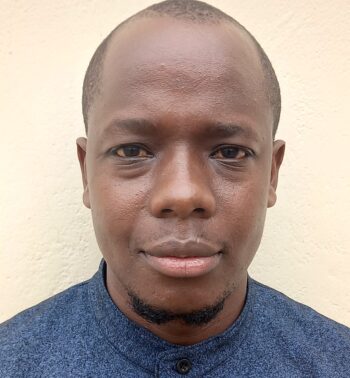 John Maina is a Research scientist at Kenya Medical Research (KEMRI) institute, Centre for Microbiology (CMR) in Kenya. John holds a Bachelors' and Masters' degree in Medical Microbiology from Jomo Kenyatta University of Agriculture and Technology (JKUAT). In his 6 years at KEMRI, he has worked in various Human health, Zoonotic and Environmental research studies. His area of special interest is in Antimicrobial resistance (AMR) research in bacterial pathogens and social science based research in unraveling demographic, cultural practices and behaviors that drive AMR.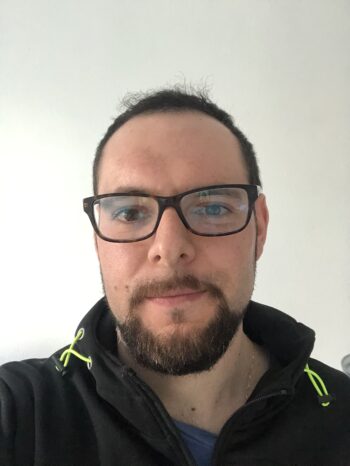 Kasim Allel is a research student at the London School of Hygiene and Tropical Medicine in the United Kingdom. Kasim Allel is an engineer and economist studying a PhD in Infectious Diseases at the London School of Hygiene and Tropical Medicine (LSHTM). The focus of his research is to understand the transmission dynamics and burden of AMR to avoid further problems in the near future, especially in Low-and-Middle Income Countries. He is keen on researching AMR as a problem of planetary and global health. Currently, he is part of the AMR Centre and the Centre for mathematical modelling of infectious diseases at LSHTM.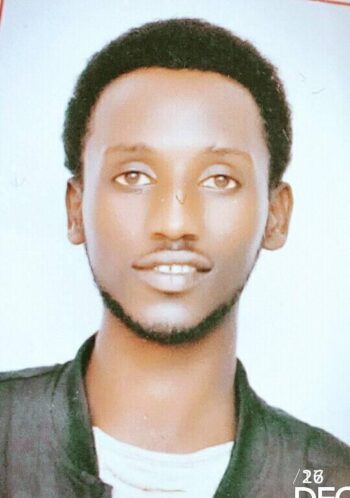 Yobsan Tamiru is a Researcher and lecturer at the Wollega University in
Ethiopia. Yobsan Tamiru, DVM is currently MVSC graduate in veterinary microbiology at Addis Ababa University. He has been working at this university for four years. He completed his undergraduate degree at Mekelle University, Ethiopia. Yobsan has been giving training on rational use of veterinary drugs (certified) for the community at different times. His research area includes zoonosis, serological and molecular detection of different animal diseases. In Ethiopia AMR problem is quite common because of different cases.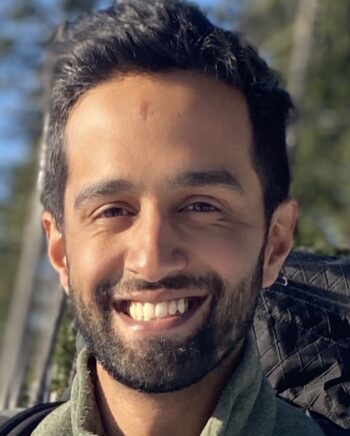 Mohit Nair is a Social Research Scientist at Public Health Seattle-King County in the United States. Mohit Nair currently works for King County's Assessment, Policy Development & Evaluation Unit. He is also pursuing his PhD from Maastricht University, which focuses on reframing and unpacking 'irrational' antibiotic use using a structural and socio-ecological perspective of antimicrobial resistance in India.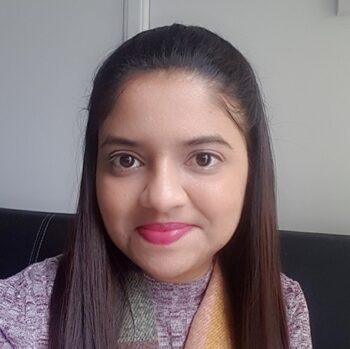 Thaint Nadi Zaw is currently working as Medical Doctor in London North West University Healthcare NHS Trust, UK. Originally from Myanmar (Burma), graduated in 2013 and has been working in UK since 2019, after finishing MRCP (UK). Her aim is to become Infectious diseases specialist with special interest in AMR which is a global heath concern. She is particularly interested in areas to improve awareness and understanding of antimicrobial resistance and to optimize the use of antimicrobial agents mainly in Primary care settings in Myanmar. She is also keen to participate in surveillance and research to strengthen knowledge and to develop new medicines, vaccines and diagnostic tools to tackle AMR.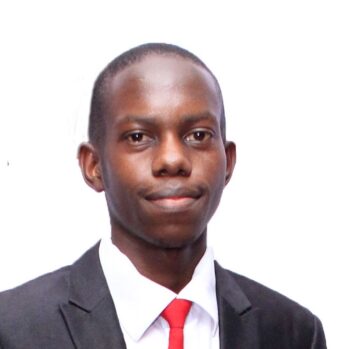 Kivumbi Mark Tefero is a Laboratory technologist, former student volunteer with Students for Antimicrobial Resistance Makerere University, currently volunteering with Antimicrobial Stewardship students' online community of practice, school of public health Makerere university in Uganda. He co-authored an article with Dr. Standley J. Claire, "Efforts to Identify and combat antimicrobial resistance in Uganda: a systematic review" https://doi.org/10.3390/tropicalmed6020086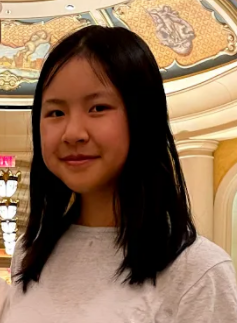 Kara Fan is a student at Westview Highschool in the USA and is graduating on 2023. She has been working on research projects and gamification projects related to AMR. In 2019, her project was the Nanosilver Liquid Bandage, which is a convenient and sprayable antibacterial bandage without antibiotics. In the same year, she won the 3M Young Scientist Challenge with that project. In 2020, she created an antibacterial mask with nano silver and also a game on Animal Crossing New Horizons dedicated to raising awareness for AMR. In 2021, her science project was about using physical methods to kill bacteria. She replicated the nanostructures of dragonfly wings on PMMA so that it could be used for orthopedic implants. Kara also partnered with Students Against Superbugs Africa and other health professionals to create another game to educate students and everyday people about AMR.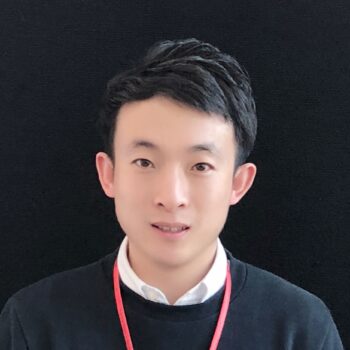 Jinxin Zhao is a Research Fellow at the Monash University in Australia. Jinxin Zhao is a member of the American Society for Microbiology Young Ambassadors to Australia and chair of the international Society of Antimicrobial Chemotherapy Early Career Working Group. He comes with over seven years of experience in Antimicrobial Systems Pharmacology, Genome-scale metabolic modelling and Bioinformatics. His research is highly relevant to global public health, where multidrug-resistant (MDR) is one of the three greatest global threats to human health. His research focuses on systems pharmacology of polymyxins and their synergistic combinations against MDR GNB infections using an integrated virtual cell approach. The exciting multi-disciplinary project integrates cutting-edge systems biology, bioinformatics and computational biology with molecular microbiology and pharmacology; and develops novel efficacious therapies against life-threatening infections caused by this problematic Gram-negative 'superbug' which is resistant to all other antibiotics.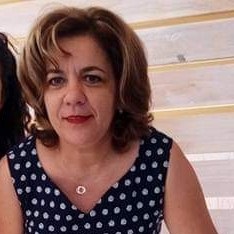 Mihaela Mosnegutu is a General Practioner and Geriatry Resident Physician within a community-based medical setting in Romania. With her long experience in Pharmaceutical Industry (Pharmacovigilance, Regulatory Affairs and Medical Information) and her actual job as a physician, she is convinced that only by appropriate use of antibiotics we can preserve these miraculous drugs, with a very fragile future if we don't act now. We shouldn't take for granted the fact that we live in a world where antibiotics save lives. Using our knowledge will help future generations to have access to antimicrobials, keeping the medicine progress. She is glad to be an Ambassador for AMR Insights because she can thus help to reduce the antimicrobial resistance threat and create awareness among patients and medical community about the need to handle antibiotics with care.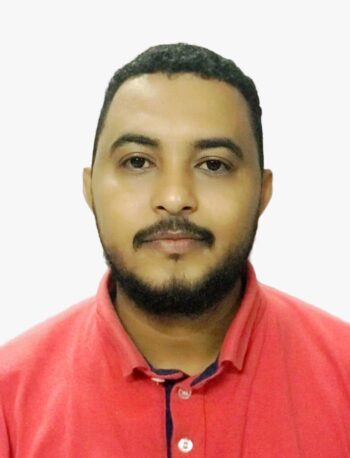 Yousof Mohammed is a Microbiology lecturer at the International University of Africa in Sudan. His extracurricular activities are influenced by scientific research. Infectious diseases and antibiotic resistance are two topics that pique my curiosity. Antimicrobial resistance has recently become a focus of my research, with a particular concentration on Gram-negative bacteria.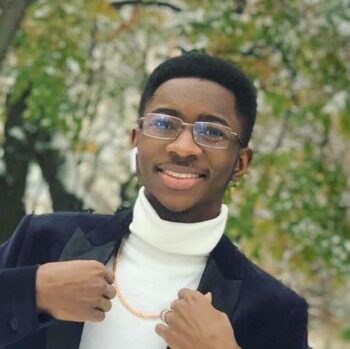 Abdul-Rahman Toufik is a medical student at Sumy State University, Ukraine with a diploma in International Environmental Law and Governance with the "United Nations Environmental Law and Conventions". He is the CEO and founder of Toufik's World Organization and currently an Associate Editor at the Harvard Public Health Review. Due to his passion for diplomacy and research works he has participated and also held several International Positions on various United Nations and medical conference platforms. He is dynamic and seeks to gain knowledge from all fields. He has completed numerous courses with over 15 reputable universities around the world. Abdul-Rahman Toufik is so passionate about issues patterning Mental Health and also an advocate for Sustainable Development Goals(SDGs) and youth development. In his spare time, he likes to read, play video games, watch football or listen to music.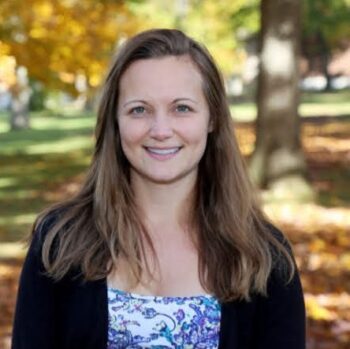 Tabitha Reefer is a Consultant at Tabitha Reefer Consulting in the United States. Tabitha interned with the Pennsylvania Department of Health while completing her MPH. Afterwards, she joined the Department as a consultant with their antibiotic stewardship program then transitioned to coordinating an advisory group with the stakeholders from the program. She has assisted in planning events with speakers from federal agencies, organizing an annual art and video competition for students, developed curriculums for children and adults, and acted as editor of a monthly newsletter.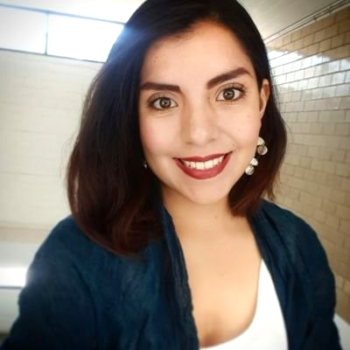 Frida Romay Hidalgo is a Mexican lawyer from the National Autonomous University of Mexico (UNAM) in Mexico. She is interested in global health, antimicrobial resistance, bioethics, and gender equity. Her thesis is entitled "Legal and political paths to fight AMR through a one-health approach in Mexico." She has been a research assistant in several projects at the Legal Research Institute at UNAM and the Mexican National Institute of Public Health. She is currently volunteering in the non-governmental organization "Movimiento CUS" in which she gives workshops on health prevention and promotion in marginalized communities. She has also worked on legal and public policy issues in the public and private sectors. One of her goals is to pursue a master's degree in global health and create an NGO linked to AMR in Mexico.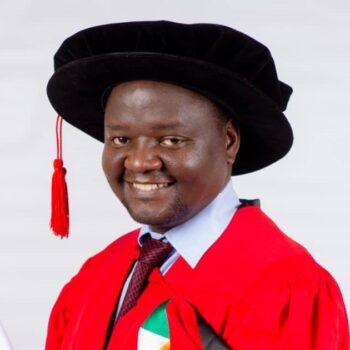 Joshua Mbanga is a University Lecturer at the National University of Science and Technology in Zimbabwe. Joshua is a senior academic with more than 10 years in the tertiary sector. His research interests are in antibiotic resistance surveillance. His PhD was in antibiotic surveillance of a waste water treatment plant and it's associated waters using phenotypic and genomic methods. Joshua also has done research in the clinical and veterinary sectors with some studies influencing policy on antibiotic use in his home country. His hope is to aid the understanding of the spread of antibiotic resistance using phenotypic genomic approaches and for the research to influence practices according the one health continuum.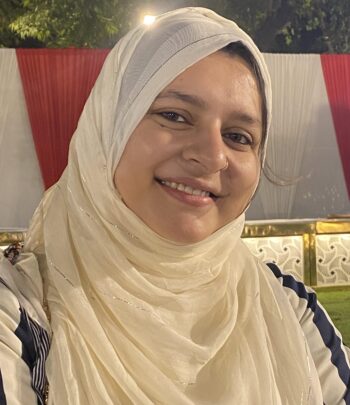 Sidra Ghazali Rizvi is a PhD student at Indian Institute of Technology- New Delhi in India. Sidra is a recipient of AcSIR- Dr. A.P.J Abdul Kalam Summer Internship Program and a former intern at CSIR-CDRI Lucknow. She is currently pursuing her PhD at the Indian Institute of Technology- New Delhi in tracking Antibiotic Resistance in Indian water bodies and its associated human health risk assessment. Sidra is interested in the Molecular biology dimension of the resistance mechanism. As an awardee of SSGSA 2018-19 she strives to achieve excellence in her field of work.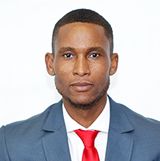 Teddie Rahube is Senior Lecturer in the Department of Biological Sciences and Biotechnology at Botswana International University of Science and Technology (BIUST) in Palapye, Botswana. Teddie teaches Undergraduate and Postgraduate Microbiology, and his primary research focus is on One Health Antimicrobial Resistance Surveillance. Teddie recently developed the CEASE approach, a framework to tackle COVID-19, antimicrobial resistance and other microbial threats. The CEASE approach aims towards attaining sustainable solutions, not only for combating COVID-19 and antimicrobial resistance, but also to aid the prediction and ultimate prevention of future disease outbreaks that have the potential to be pandemics. Furthermore CEASE aims to advance the dissemination of scientific knowledge through its key elements; communication, education, advocacy, socialization and experimentation, ultimately bridging the gap between science and society.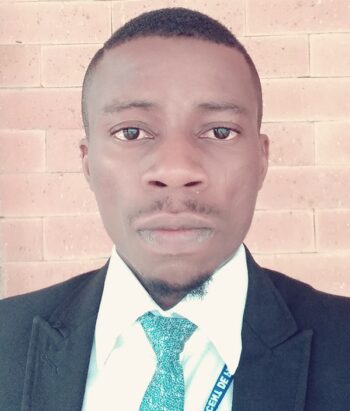 Jerome Femi Adesugba is an Antibiotics Guardian at the Public Health England and a graduate of Ekiti State University, Nigeria with BSc (Hons) in Chemistry. Jerome has participated in local mobilization, street awareness programs and sensitization of the general public about the Antimicrobial Resistance silent pandemic. His zeal for drug development fascinated his collaborative research on Antibiotics Resistance, which has contributed to knowledge through a published paper. His quest for knowledge and AMR awareness has increased his network and fascinated his participation at Several International Remote Conferences which includes: Beyond Science Initiatives International Conference, Africa Health Agenda International Conference among others. Jerome is enthusiastic about the approach of Organic and Medicinal Chemistry in the Development and Delivery of Drugs to further bring Antimicrobial Resistance under control.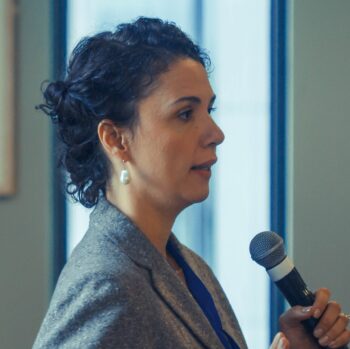 Ana de Almeida Kumlien is a Marie Skłodowska-Curie IF Research Fellow /Water, Microbiology & Innovation Consultant at the Catalan Institute of Water Research in Spain. Ana has over fifteen years' experience working as a technical lead and researcher for the water, innovation and microbiology sectors. She would like to contribute to this network by establishing fruitful conversations and partnerships between academia, industry and policy-making globally, and to move action towards better managing the AMR cause. Her interests here include AMR surveillance in the environment and water treatment and disinfection technologies. Ana has lived and worked in Brazil, Germany, Ireland and Spain collaborating with several research and industry organisations: Trinity College Dublin, Blue Tech Research, Oriflame Cosmetics, Ozone Industries, Dublin City University, Mannheim University of Applied Sciences and São Paulo State University. She is certified in scientific entrepreneurship (Innovation Academy, Trinity College Dublin, 2018), has a PhD in drinking water treatment (Dublin City University, 2013) and a MSc in microbiology applied to wastewater treatment (Sao Paulo State University and Mannheim University of Applied Sciences, 2008).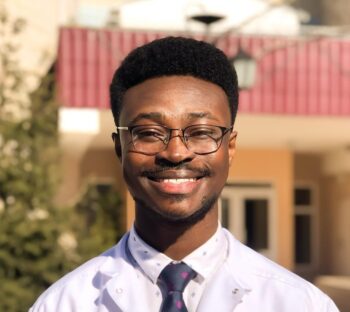 Wireko Andrew Awuah is a medical student and a young scientist of Sumy State University, Ukraine. He holds a Diploma in International Law and Global Governance with the International Business Management Institute, Berlin, Germany. He is a Diplomat who holds several International positions on various United Nations platforms. He is currently serving as an Editorial Board Member of the Harvard Public Health Review, and 4 other reputable journals in the UK, Canada and India. He serves as an ambassador for over 20 European and UK medical conferences and over 10 other reputable social networks. His huge involvements into scientific research works has earned him numerous publications and also won him great international awards like; Best International Medical Student Award of Sumy State University.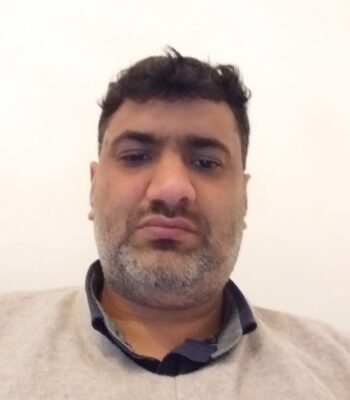 Mahmoud Rafae is a Pharmacist in the Al wahda hospital in Derna,  Libya. Mahmoud has been active in the AMR field since 2015. He has published one paper in escipub. Now he is working on a new  Coronavirus paper in the isolated center in Derna city in eastern Libya. Mahmoud is married and he has three daughters living in Dernah city.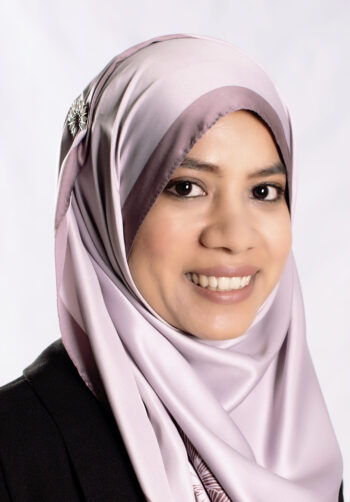 Nusaibah Abdul Rahim is a Senior Lecturer in the Department of Clinical Pharmacy & Pharmacy Practice, Faculty of Pharmacy, University of Malaya, Malaysia. Her research interest is in antimicrobial resistance. Nusaibah obtained her B.Pharm (Hons) at Monash University, Melbourne, Australia in 2008 and PhD (Microbiology) in 2017. Prior to joining academia, Nusaibah was a clinical pharmacist in a tertiary hospital. Working in the ICU led her to pursue a PhD in polymyxins. She is currently the Secretary of the International Society of Antimicrobial Chemotherapy (ISAC) Early Career Working Group and also the Secretary of the Malaysian Pharmacists Society (MPS) Hospital Pharmacy Chapter. When it comes to education, Nusaibah has a passion in teaching and learning. In 2020, she obtained a Post-Graduate Certificate in Teaching & Learning. Nusaibah hopes to continue working towards combating AMR be it in lab and research or through educating future pharmacists.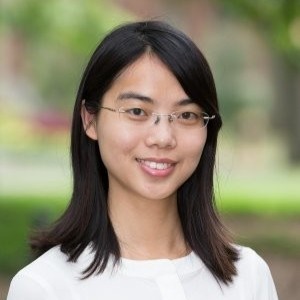 Lingzi Xiaoli is a senior microbiologist at IHRC, Inc in USA. She successfully established the GenomeTrakr program in the state of Pennsylvania from scratch, which applied genome-based approach for food borne pathogen outbreak investigation and source tracking between 2017-2018. She also evaluated the potential of genome-based approach to replace the conventional phenotypic test for monitoring antibiotic resistances, as well as discovery of novel antimicrobials to combat drug-resistant pathogens. Her current research interests are utilizing different sequencing platforms (Illumina, Nanopore, PacBio) to study bacterial pathogens and developing customized assays for detecting pathogens.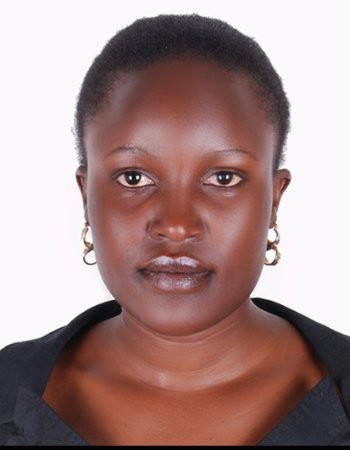 Sylvia Nanono is a Project Coordinator for DRUM (Drivers of Antimicrobial Resistance in Uganda & Malawi) project at the Global Health Security (GHS) department of Infectious Diseases Institute (IDI) in Uganda. Their approach is a One Health approach based on research where they collect human, animal and environmental samples from households and test them in the laboratory for ESBL E.coli and K.pneumoniae to determine the ecological niches of these microorganisms. They also collect data on Water, Sanitation and Hygiene alongside sample collection to try understand the drivers of water, sanitation and hygiene practices and their relation to the faecal-oral transmission of ESBL E. coli and ESBL Klebsiella pneumoniae. They will incorporate microbiological resistance data and WASH observation data into an agent-based model to evaluate the drivers of antimicrobial resistance transmission.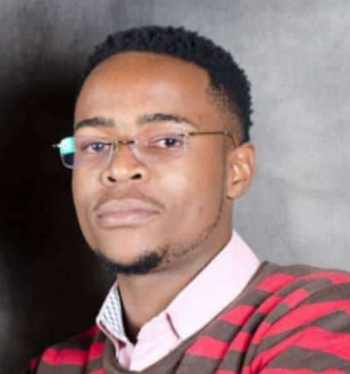 Wisdom Mashiri is a Medical Student at the University of Zimbabwe and founder and President of Students Collaborative Antimicrobial Resistance Group (SCAMRG) in Zimbabwe. SCAMRG is a non-profit making organization based in Zimbabwe. SCAMRG is a multidisciplinary group of students, mostly but not only those in the One health sector, who have come together to combat Antimicrobial Resistance (AMR) through the One health approach. Their aim is to address AMR through education, research and development, and innovation by making use of existing technologies and the power of collaboration to come up with comprehensive strategies and interventions to tackle AMR, both locally and globally. Wisdom's responsibilities in the organization include overseeing their long-term strategy implementation, making sure that collaboration is at the center of all SCAMRG activities, and also making sure that every member's contribution is acknowledged and incorporated into their strategy. Wisdom is committed to empowering everyone to combat AMR.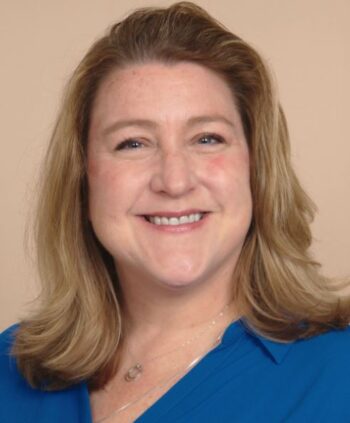 Diane Flayhart is the Global Program Leader AMR at the Antimicrobial Resistance Fighter Coalition/BD in the United States. Diane leads efforts for the Antimicrobial Resistance Fighter Coalition, a global organization that aspires to change behaviors across the globe that will maintain the effectiveness of antibiotics for future generations. The Coalition seeks to substantially increase awareness of drug-resistant infections and encourage action across a wide range of stakeholders, including policymakers, health agency officials, professional societies, clinicians, patients, and family members. The Coalition is mobilized by BD. Diane has been with BD since 2007, serving in roles of increased responsibility focused on Marketing and Commercial Excellence. She started her career at Johns Hopkins Medical Institution working as a medical technologist in the Microbiology Laboratory. Diane completed my Master's Degree in Business Administration at The Johns Hopkins University.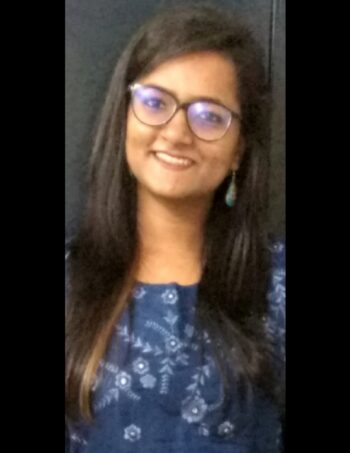 Swasti Rawal is a master's student specializing in Animal Biochemistry at ICAR-National Dairy Research Institute, Karnal in India. Her master's thesis is based on elucidating the role of probiotic Lactobacillus fermentum MTCC-5898 preparations in cutaneous tissue repair. As we all know that antimicrobial resistance is quite prevalent in the current urbanized lifestyle thus, we need a safer alternative to treat chronic non-healing wounds. The post-metabolites of probiotic bacteria have already been considered safe and are easy and economical to produce. These post-metabolites have significant antimicrobial and antibiofilm properties. Thus, in her project, she has investitured the role of this potential lactobacilli strain's cell surface components and post-metabolites against biofilm-producing, pathogenic, Methicillin-resistant Staphylococcus aureus(MRSA), a leading microbe present in non-healing chronic wounds.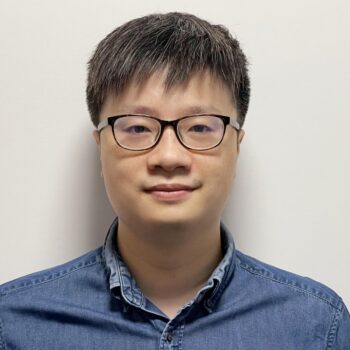 Yu-Wei Lin is an antimicrobial pharmacologist in the Monash Biomedicine Discovery Institute, Monash University, Australia, and an Associate Director for Certara Australia. He has over 6 years of academic research experience in antimicrobial pharmacokinetics/pharmacodynamics/toxicodynamics (PK/PD/TD) and systems pharmacology and >2 years of industry experience in model-informed drug development in numerous areas, including oncology, immunology, rare disease, and infectious disease. Over the past 5 years, his research has focused on optimizing the dosage regimens of inhaled antibiotic mono- and combination therapies and the development of novel phage therapy against Gram-negative 'superbugs'. His research on inhaled antibiotics has had a profound medical impact by improving clinical practice. In addition to academic research experience, Yu-Wei has industry experience in model-informed drug discovery and development (MID3), FDA filling and clinical pharmacology studies.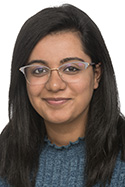 Rupinder Kaur Dhamoon is a PhD student at the School of Chemistry, Monash University in Australia. Her PhD is in collaboration with the Department of Chemical Engineering at Monash and Centre for Sustainable and Circular Technologies at University of Bath. Her thesis focusses on synthesising novel antimicrobial hydrogels as potential wound dressings to fight against challenging antimicrobial resistance in wound infections. Rupinder is currently a part of Monash Centre to Impact Antimicrobial Resistance (AMR) where the faculty members across Monash University collaborate to expand the knowledge and to innovate strategies to tackle the growing issue of AMR. Her interest is to target AMR in critically colonised wound infections developed due to multi-drug resistant bacteria that do not respond to conventional antimicrobial therapy.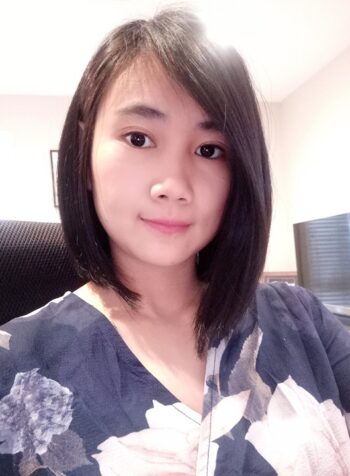 Sue Chin Nang is a postdoctoral research fellow at the Monash University, Melbourne, Australia. After completing her PhD in 2020, investigating the mechanisms of polymyxin resistance in Enterobacteriaceae, she continues her interest in fighting against multidrug-resistant 'superbugs' with the use of antimicrobial agents and bacteriophages. She is a member of the Centre to Impact AMR (Antimicrobial Resistance) and looks forward to forming a great network with fellow peers from the AMR communities across the globe to discuss the challenges and strategies to curb AMR. With her background working in the pharmacy sector of the healthcare industry prior to her PhD, she also aims to build a bridge between the experts from basic sciences and clinical practices in the effort to improve the system to overcome AMR. Sue believes that a joint effort from researchers, primary healthcare providers and policy makers is the key required to combat AMR.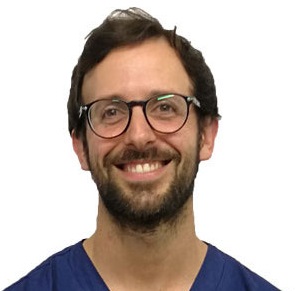 José Coucelo is a Veterinary Doctor from Portugal, graduated at the Faculty of Veterinary Medicine, University of Lisbon. He completed his MSc in Veterinary Medicine in 2015, and is currently enrolled in a Masters in Public Health at the National School Of Public Health, New University of Lisbon. He is interested in many domains of infectious diseases and in working with the concept of One Health.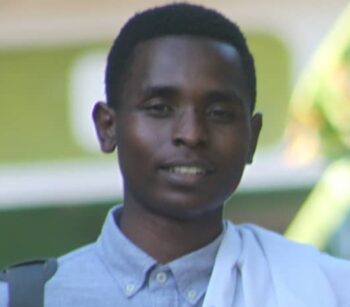 Samwel Charles is a pharmaceutical technician at the One Health Society in Tanzania. Samwel is happy to be part of the Ambassador Network which strives to raise awareness on antimicrobial resistance. Antimicrobial resistance (AMR) is a major global threat to human and animal health, and it endangers modern human and veterinary medicine. Whilst the direct use of antimicrobial agents in human health is recognized as a major contributor to antimicrobial resistance in human pathogens, there are circumstances where antimicrobials used in both food-producing and companion animals are key contributing factors.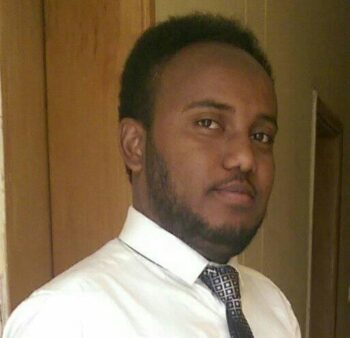 Abdi Fufa is currently working as an assistant professor of Veterinary Clinical Medicine at Addis Ababa University, College of Veterinary Medicine and Agriculture in Ethiopia. He is teaching veterinary students and also working as a veterinarian (Diagnosing and Treating animals) at the Veterinary Teaching Hospital. Abdi is really happy to join this network because he is always against the unlawful use of any drugs (mainly that of veterinary medicine). He is looking forward to work as an individual and as a team to contribute his part in alleviating the alarming issue of AMR. Abdi will contribute by researching the extent of AMR in animals and their by-products in his home country and devise intervention through training of professionals and the public.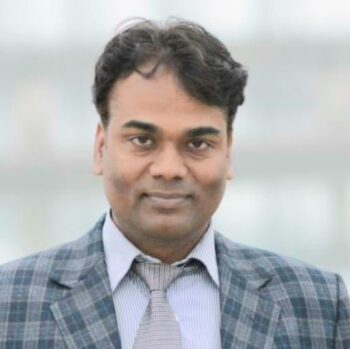 Deepak Yadav is a public health consultant with over two decades of experience in government & private, medical college hospital as consultant at BP Koirala Institute of health science Dharan in Nepal. In the community, he has been involved in educating clients visiting the community hospitals on rational use of antibiotics and as a public health consultant he was a member of the infection control team as well as Tuberculosis control advisory board member. Deepak created many training's on awareness of AMR for health professionals on the importance of effective antimicrobial stewardship. Deepak's passion for antimicrobial resistance led him  to carry out a recently concluded research on antimalarial drug resistance (AMR). As part of his ongoing academic faculty of MBBS, MD/MS program, Deepak is currently working on a research on antibiotic resistance in chronic infectious diseases with particular focus on Multidrug Resistant Tuberculosis patients.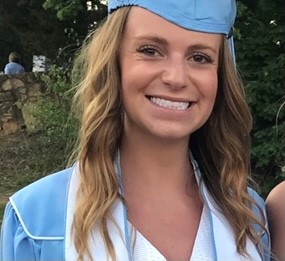 Madyson Chambers is the Senior Microbiologist at Vast Therapeutics, Inc. located in Durham, North Carolina in the United States. Vast Therapeutics is a preclinical stage biotechnology company focused on developing nitric oxide-based antibiotic alternatives to treat multidrug-resistant microbial infections. Her work is primarily focused on developing and performing assays to evaluate the in vitro antimicrobial efficacy of multiple NO-releasing compounds against an array of Gram-negative and Gram-positive bacteria, antibiotic-resistant clinical isolates, and other WHO priority pathogens.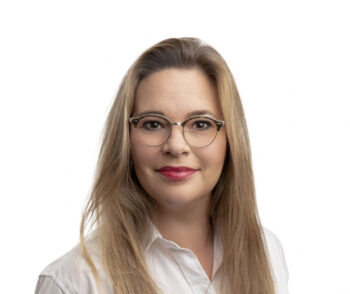 Stephanie van Rossum is the co-founder of The Global Antibiotics Resistance Foundation in Finland. Stephanie is working as the COO for the Foundation. Stephanie is highly motivated to create awareness about antimicrobial resistance due to a loss in the family and the seriousness of this matter globally. She wants to connect with people and other foundations in order to work together, share what is happening in the field and add to the global curbing of AMR.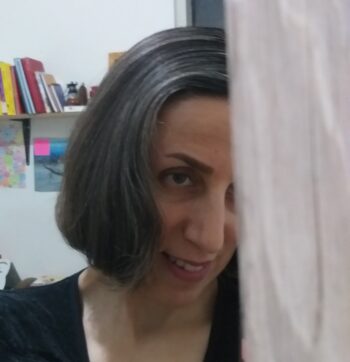 Narges Darabi has graduated with a master's degree in medical microbiology in Iran with a focus on "Antibiotic resistance". Her fascinating research on antibiotic resistance and epidemiological studies relate to drug resistance subjects. Another research interest field that she follows it is the microbiota and its effects on immune function in some diseases. Besides, research into the attractiveness of the gut microbiome and its association with drug resistance is also important to her.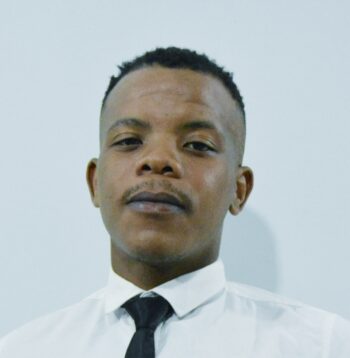 Sibonelo Mazinyo holds a BSc degree in Microbiology and Biochemistry acquired from the University of KwaZulu-Natal in South Africa. Sibonelo is a self-motivated individual whom generally does not give up easily. He has a great work ethic with exceptional communication skills and ability to work with people. He loves learning new things and concepts as he believe through knowledge he can be able to serve and contribute to saving lives which would result in a much better world to live in.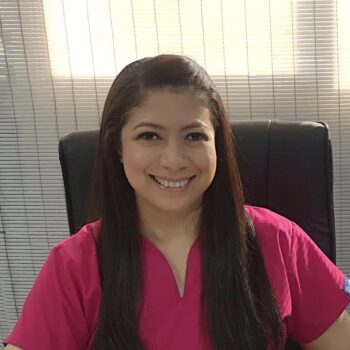 Diana Varela is chief of Infectious Diseases Department at the Hospital Escuela in Honduras. Diana is a specialist in Internal Medicine, Infectious Diseases & Management of Multi drug resistant Tuberculosis and its complications. Currently she is chief of the Infectious diseases service, part of the Internal Medicine Department at Hospital Escuela, one of the largest reference Hospitals in Honduras. Diana is also a member of the Panamerican & Central American Association of Infectious Diseases. She is interested in creating a effective antimicrobial stewardship in her Hospital, that can then be applied to the rest of the hospitals and medical centers in her country.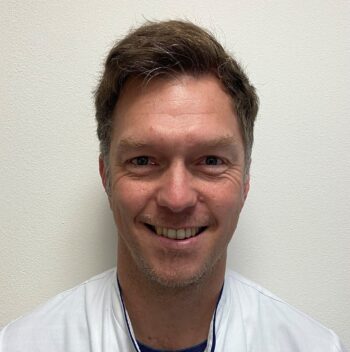 Jan Geurts is consultant orthopaedic surgeon at MUMC+ in Maastricht, The Netherlands. His main interest is osseal infection, combined with adult reconstruction hip. Bioactive glass in the treatment of chronic osteomyelitis was the topic of his PhD and antimicrobial technologies in combination with implants is his other main research interest. As such the AMR issue is a challenge that will influence the orthopaedic community in years to come.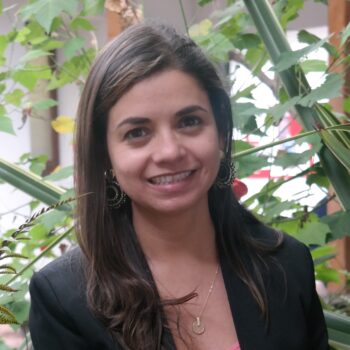 Viviana Clavijo is the Chief executive officer at Sciphage (Sciphage Ciencia y Tecnologia de Fagosin) in Colombia. Viviana has a PhD in Biological Sciences with experience in phage therapy and AMR surveillance. Currently, she is CEO and CTO of Sciphage. Sciphage is a spin-off of the University of Andes, Colombia that develops a natural, safe and environmentally sustainable solution from a patented phage-platform technology with the goal of improving animal and human health, increasing environmental sustainability and eliminating the unnecessary use of antibiotics. Sciphage first product is SalmoFree® a phage product to control Salmonella and enhance the health of poultry animals throughout the modulation of beneficial bacteria in microbiota. Her role in Sciphage is being in charge of the technology transfers and to lead the technical validations in vitro an in vivo of our products.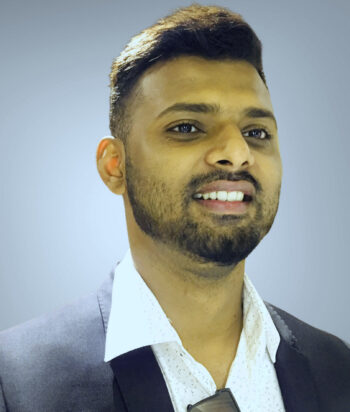 Supram Hosuru Subramanya is a Medical Microbiologist, currently working as an Assistant Professor in Manipal College of Medical Sciences, Nepal. Upon obtaining his Bachelor and Master of Science degrees in Medical Microbiology, he did his doctoral research on the AMR-One Health approach, thereby earning his PhD from MAHE, India. Since 2012, he has been involved in various research and teaching. Among his research interests are emerging infectious diseases and antimicrobial resistance (One-Health perspective), mainly focused on genomic surveillance and understanding the role of MDR bacterial colonization in health and disease. Having over 50 peer-reviewed publications, he also serves as an academic editor in PLOS ONE, associate editor in JAC-Antimicrobial Resistance, and has received more than 20 awards from various international scientific societies. He has been appointed as an International Young Ambassador of Science by the American Society for Microbiology (2020-23) and the Society for Healthcare Epidemiology of America's (SHEA), International Ambassador 2021.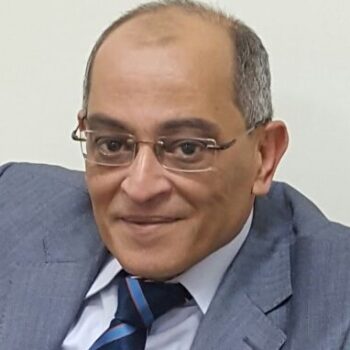 Ahmed Asaad is a Professor of Medical Microbiology and Immunology at the Faculty of Medicine, Zagazig University in Egypt. Ahmed is the Editor-In-Chief of Zagazig University Medical Journal (ZUMJ), and Microbes and Infectious Diseases. Besides, he is an Editorial Board Member and Reviewer in over 25 international peer reviewed journals. He has 55 published articles in international prestigious journals in the field of Microbiology and Infectious Diseases with an h-index of 11. His main research areas of interest are molecular techniques for identifications of human pathogens, antimicrobial resistance, epidemiological surveillance, and Infection control.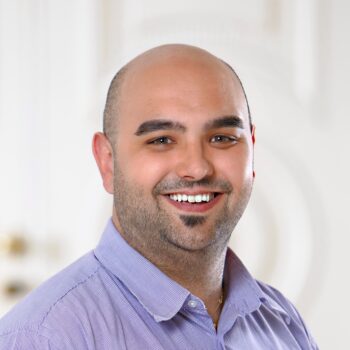 Bruno Tilocca is an assistant professor at the University "Magna Graecia" of Catanzaro in Italy. The professional and research activity of Bruno is focused on the application of molecular and proteomic methodologies to the study of microorganisms of veterinary interest. In particular, he employs molecular techniques for taxonomic and functional profiling of bacterial communities in different intestinal sections of farm animals (chickens, pigs), including the optimization of dedicated metaproteomic analytical pipelines, bioinformatic analysis of "omics" data and integration of metaproteomic results with "DNA-based" results. He has also applied advanced molecular techniques on different types of samples of animal origin, aimed at the diagnostic screening of zoonotic viral agents, as well as at the development of new strategies for the determination of etiological agents of relevant importance in the field of veterinary and human health. Bruno adapted and applied a proteomic analysis pipeline for the phenotypic characterization of mycotoxin-producing fungal strains in relation to treatments with different biological control approaches.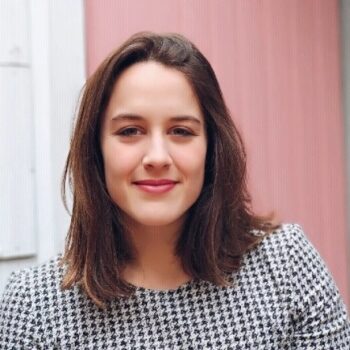 Natalia Roson-Calero is a PhD student at Barcelona Institute for Global Health (ISGlobal) in Spain. Natalia is focused on the search of new therapies to revert the presence of antimicrobial resistance genes, especially in the course of an infection or in the gut microbiota. Currently she is working on new molecules as potential efflux pumps inhibitors as well as exploring the use of the CRISPR-Cas9 system to resensitize gram-negative Enterobacteriaceae.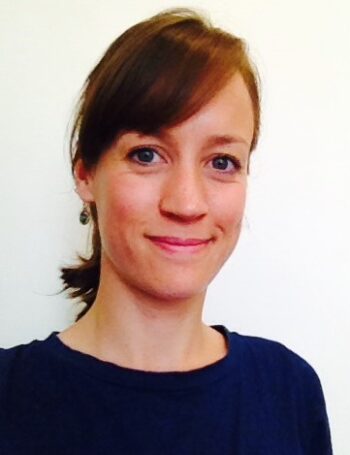 Laura Higham is a veterinary consultant in sustainable livestock production at the Food Animal Initiative (FAI) in the UK. Laura is working alongside food businesses to drive sustainability in commercial supply chains, with a focus on animal welfare and responsible antibiotic use. Having previously worked in the NGO sector implementing projects to support animal-based livelihoods in Africa, the Middle East and central Asia, Laura has an interest in the intersect between international development and animal health and welfare, and the wider roles of vets in society. She is currently studying for a PhD in antimicrobial use in agriculture at The Global Academy for Agriculture and Food Security at Edinburgh University and holds an MSc in international animal health. Laura is also the founder and director of a social enterprise called Vet Sustain to champion sustainability in the veterinary professions.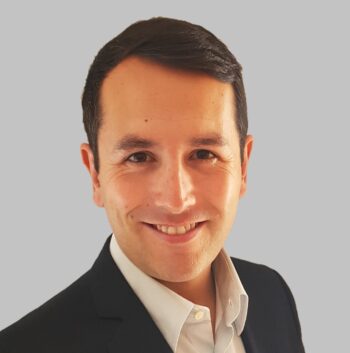 Daniel Catalan-Matamoros is a PhD and associate professor in Health Communication in Spain. Daniel has published scientific papers focusing on the characteristics of public communication about AMR and participated in European projects about antibiotics and AMR. He belongs to a research team on health communication including researchers and practitioners in social and health sciences working in a variety of projects on mis/disinformation, fake news, public understanding of science, etc. Daniel and his team contribute to many aspects of proposals from research to communication and dissemination of the project, including social networks and media, as well as risk communication in public health. They work with Universities, healthcare organizations and companies across Europe.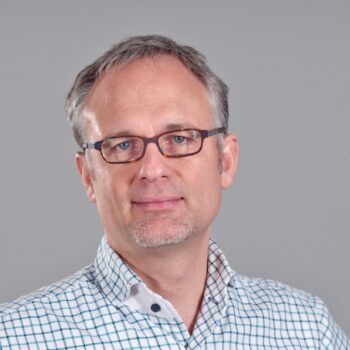 Mark Brönstrup is the Department Head at the Helmholtz Centre for Infection Research in Germany. Discovering new drugs, characterising their functionality and optimising their properties are the three main goals of the department "Chemical Biology" at the HZI. Mark and his team pursue conjugation chemistry, medicinal chemistry, have a variety of analytical platforms (mass spectrometry-based metabolomics, pharmacokinetics, peptide arrays) and a modern screening facility to achieve these goals. Many of our projects are pursued within global, concerted actions against AMR and funded by e.g. the German Center for Infection Research (DZIF), JPIAMR, IMI Enable/GNANOW, or CARB-X.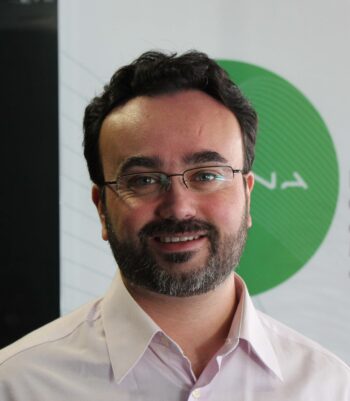 Ruben Tormo is Associate Area Head Chemistry Drug Discovery & Collection Manager at the Fundacion MEDINA in Spain. With more than twenty-five years of Research & Development experience including the management of multidisciplinary teams in international (Merck & Co, VLT BioPharma) pharmaceutical and biotechnology companies. International experience in the design, development and supervision of automated chemical extraction techniques for microbial fermentations, compound management of synthetic compounds and natural products, isolation and structural elucidation of natural products, in vitro (target-based; cell- based) and in vivo (drosophila) HTS screening, cytotoxicity evaluation, in vitro P450 induction on HTS culture cell lines, biochemical evaluation of mitochondrial respiratory chain inhibitors. Currently Ruben is leading, as Collection Manager, the Natural Products libraries management and generation from microbial extracts and plants at Fundación MEDINA (Granada, Spain), and is participating in the chemical characterization of collections of extracts and the isolation and identification of active compounds in the areas of Antibacterials, Antifungals, Antimalarials, Tuberculosis and Antimicrobial resistances.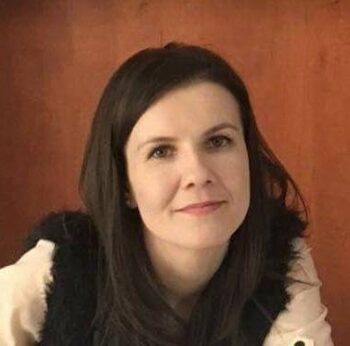 Daniela Porea is a researcher at the Danube Delta National Institute for Research and Development (DDNI) in Romania. Daniela graduated from the Faculty of Veterinary Medicine in 2013, and subsequently, in 2018, from the Doctoral School of Veterinary Medicine, University of Agricultural Sciences and Veterinary Medicine "Ion Ionescu de la Brad", Iași. The main focus of her research are emerging infectious diseases with zoonotic character, especially viral etiology. Infection with Hepatitis E virus was the subject of her doctoral thesis entitled: "Epidemiological and etiological investigations on hepatitis E virus infection in wild animals and assessment of zoonotic risk", and continues to be a topic of scientific interest. Since 2018 she has been working as a researcher at the National Institute for Research and Development "Danube Delta", being contracted within the project "Multidisciplinary One Health excellence research platform for neglected and emerging vector-borne diseases". AMR represents one of her main areas of research interest.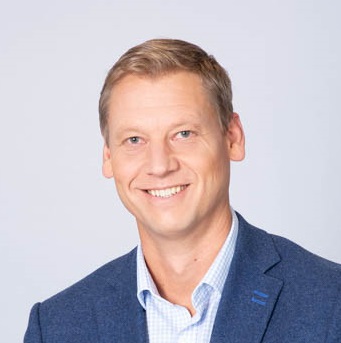 Fredrik Ollila is the Chairman at the Smart Healing Foundation
Finland. Since receiving his PhD in Biochemistry in 2002, his primary interest has resided in translating science into real-world solutions, especially at the intersection of biology and technology. This journey continues today with developing medical device-based solutions for combating AMR. After completing his PhD in Finland, he joined Novartis Pharma AG in Basel, Switzerland for 4 years as postdoctoral fellow and as the head of a GMP laboratory. In 2006, Fredrik joined Vivoxid Ltd and in 2009, he orchestrated a management buy-out of an antibacterial bone regeneration technology from Vivoxid Ltd and founded Bonalive Biomaterials Ltd (www.bonalive.com). Fredrik and his team defined the vision for Bonalive to enable a world where infections can be treated without antibiotics. Today, thousands of patients with chronic bone infections are treated every year with the bone regeneration solutions. In 2021, Fredrik and his team founded www.smarthealingfoundation.com to provide children around the world with lesser resources access to bone infection solutions.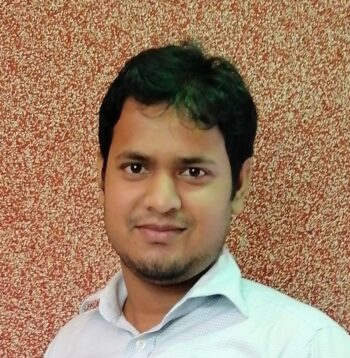 Rohul Amin is a veterinary graduate from Bangladesh. He completed Doctor of Veterinary Medicine from Bangabandhu Sheikh Mujibur Rahman Agricultural University, Gazipur, Bangladesh in 2019. Rohul has fascination for veterinary public health, emerging and re-emerging infectious diseases, antimicrobial resistance and one health approach. After completing graduation, he worked around 1 year as a research assistant to investigate the effect of veterinary drugs residuals in poultry and currently he is doing an international Masters of Public Health at BRAC University, Bangladesh. He is passionate to become a next generation AMR leader.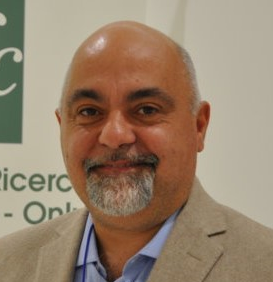 Stefano Sabatini is an Associate Professor in Medicinal Chemistry at the Università di Perugia – Department of Pharmaceutical Sciences in Italy. Stefano completed the degree in Pharmacy in 1996 at the University of Perugia (Italy) and received his PhD in 2001, in the same university, carrying out a study on the synthesis of p38 MAP kinase Inhibitors. In 2004, he got a position as research associate and since 2015 he is Associate Professor of Medicinal Chemistry at the Department of Pharmaceutical Sciences of the University of Perugia. The scientific interests of Prof. Stefano SABATINI are directed towards synthetic medicinal chemistry and the main research topics are antivirals, antibacterials and efflux pump inhibitors as antimicrobial resistance breakers. He has several international collaborations, which have led to more than 60 international peer-reviewed publications and many international meetings.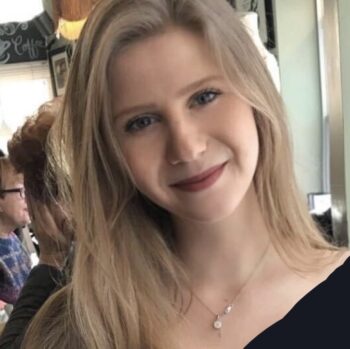 Anna Govett is a final year student at the University of Cambridge, UK, due to graduate in summer 2021. Anna studies Politics and International Relations, and has also studied Spanish and French to proficiency. Anna intends to study graduate medicine and she is increasingly engaged in public and global health work, notably on AMR. Her primary work in this field is engaging students and young people in the issue through training programmes and projects, to contribute to efforts to curb AMR and to support organisations working on the problem. She recently managed an AMR training programme at the University of Cambridge which engaged 80 students and led to the completion of 8 projects focused on AMR, many of which were designed in support of the Foundation to Prevent Antibiotic Resistance. Anna and her team are now working to scale this initiative up to the national level and, later, the international.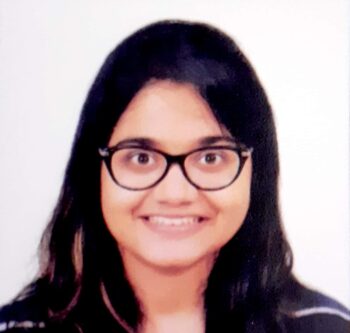 Ruth Bright Chirayath is an experienced research fellow currently working at Vision Research Foundation with stem cells research focused on Leber's hereditary optic neuropathy and had fun exploring different challenges as clinical research coordinator in AIMS, Kochi, India. Someone who is fascinated by Antimicrobial resistance and is intrigued by cellular behavior. Moreover, a fun-loving person with great enthusiasm for public health.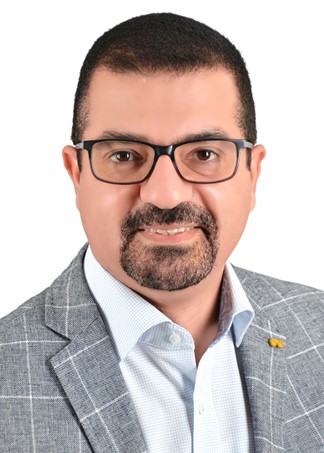 Hosny El-Adawy is a Head of NRL of Campylobacteriosis at Friedrich-Loeffler-Institut, Institute of Bacterial Infections and Zoonoses, Jena, Germany. He is Associate Professor of Poultry Diseases in Kafrelsheikh University, Egypt. He has been involved in Veterinary medical research, coordinate international projects and training of veterinary experts. From 2013 – 2019 he has involved in international projects "Brucellosis in Pakistan" "Brucellosis, Q-Fever and viral haemorrhagic fever in Egypt" which were funded by German federal foreign Office, Germany" and "Schistosoma in pregnant women" funded by BMBE in Germany and STDF in Egypt. He serves as a mentor and provides training to graduate and post-graduate students from Egypt, Vietnam, Pakistan, India, Uganda, Malawi, Palatine, Bangladesh, Algeria, Tunisia, Sudan and Germany. He has published many articles in different scientific Journals and contributed to several proceedings in different international scientific symposiums. Research interest: Epidemiology, Molecular diagnosis and Antibiotic resistance.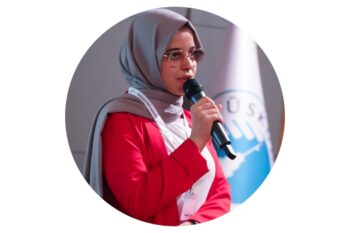 Aya Alsaghier is a student at the Uskudar University in Turkey. Aya is a bioengineering student and she has the belief that she is able to be an ambassador of such a huge organization or at least be part of its members to help her take a step forward in her academic career. Furthermore, getting in contact with such great scientists and thinkers and professors is absolutely an honor.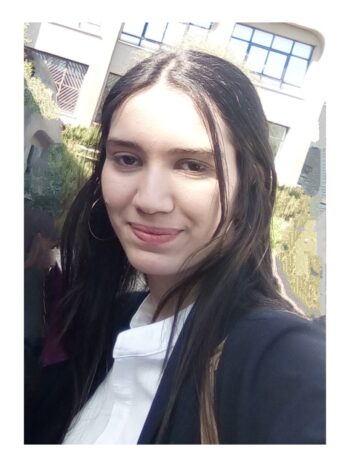 Amina Sibous graduated with a Master degree in Microbiologie and Quality control at USTHB in Algeria. During her five years of study, she learned a lot about the cell life. She was so curious about their activities, how do they grow and their role in our life. To her the most dramatic phenomenon was their resistance to antibiotics. Her aim is to find solutions to resistant bacteria.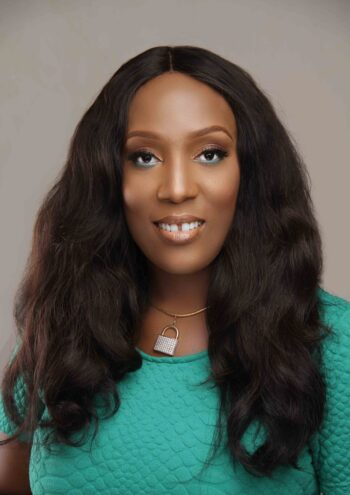 Esteller Mbadiwe is a pharmacist with an MSc in Health policy, planning and financing. A Founding Partner of Ducit Blue Solutions, with expertise in project and change management towards improving patient safety and delivering quality healthcare, with a key focus on strategies to combat Antimicrobial Resistance (AMR). Her career spans across the public and private health sectors in both UK and Nigeria, policy and a government appointment. She supported the Nigeria Centre for Disease Control (NCDC), the AMR secretariat, and One-Health stakeholders, to develop Nigeria's Situation Analysis & 5-year National Action Plan for AMR. She worked with the Fleming Fund team on the country grant for Nigeria and the regional grant across East, West and Southern Africa, to improve the quality of surveillance for AMR and Antimicrobial use. She is interested in data inclusive capacity empowerment programmes, beyond capacity building and has coordinated various One-health multi stakeholders projects and training.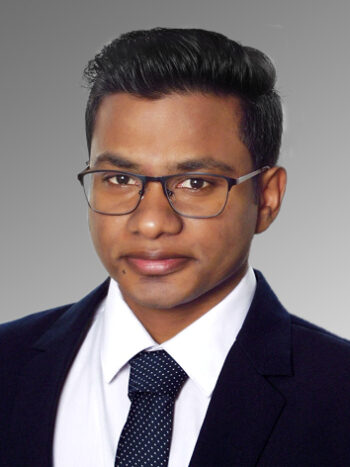 Ajeesh Nellikunnel Jose is a master's student at SRH University of Applied sciences Heidelberg in Germany. He has a bachelor's degree in mechanical engineering and, after working for more than four years, he decided to continue his studies with an intention of being a catalyst ensuring that everybody has access to clean water and sanitation. During his studies, he came across another disturbing and under-researched topic: antimicrobial resistant bacteria and their transmission to humans through water bodies. With this in mind, he is currently associated with the Fraunhofer Institute in Karlsruhe, where he is working on his master's thesis on pharmaceutical emission control from a hospital to a nearby water body. Ajeesh is interested in developing AMR reduction strategies as well as increasing public awareness.
Fanny Erre is Head of Sales at 1928 Diagnostics in Sweden. 1928 Diagnostics is providing an online platform and service for the analysis of whole-genome sequences. This analysis provides antibiotic resistance profiling and can be used further for infection control teams. As an ambassador I'm looking for collaboration partners who are interested in what WGS can do for the area of infection control, antibiotic stewardship and diagnostics. We at 1928 have different formats to collaborate blog, video, workshops, joint publications and more. Awareness in the question is key which is why I want to join this network.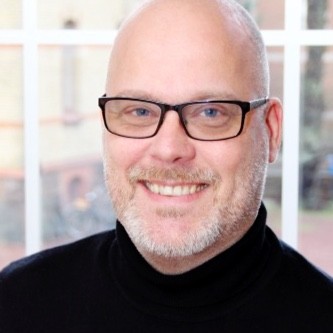 Johan Ehn is the Chief Marketing Officer at 1928 Diagnostics in Sweden. Johan Ehn has a solid background in Healthcare and Medtech stretching over 20 years. With global experience in business development, strategic marketing, sales, media & communication. He has held senior management positions at several high growth companies before joining 1928 Diagnostics. Johan is passionate about changing healthcare quality for the better.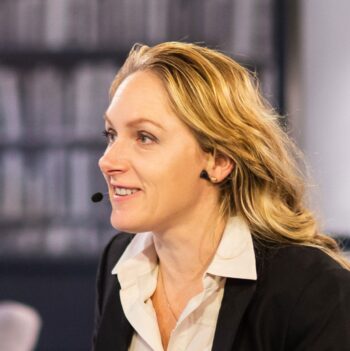 Kristina Lagerstedt is a healthcare and tech entrepreneur and scientist, born and raised in Stockholm, Sweden, who founded the health-tech company 1928 Diagnostics and serves as its CEO. 1928 Diagnostics offers a DNA analytics platform to hospitals and public health laboratories globally for impact infection control and diagnostics. The 1928 platform tracks and profiles microorganisms to save lives, costs and the power of antibiotics. 1928 Diagnostics was announced a Technology Pioneer Champion by the World Economic Forum in 2018 and Kristina is a member of Digital Leaders of Europe. She has also worked as a cancer scientist within pediatric oncology at Sahlgrenska University hospital, Sweden.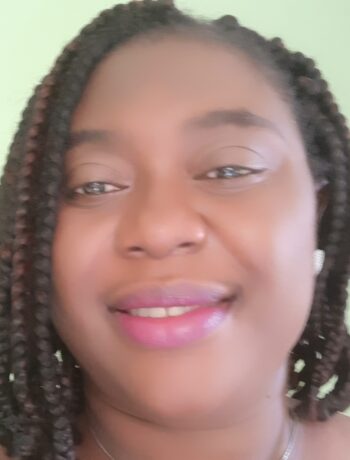 Eyitayo Adenipekun is a lecturer and a researcher at the Department of Medical Laboratory Science, College of Medicine, University of Lagos, Nigeria. Her research interest is employing a combination of related genomic technologies and bioinformatics to understand mechanisms of antimicrobial resistance in pathogens of public health importance. Currently, she is involved in studying how interactions of people, food animals, and the hospital environment contribute to the dissemination of antimicrobial resistance infections, elucidating mitigation strategies to curb the dissemination of antimicrobial resistance among human, food animals and the environment.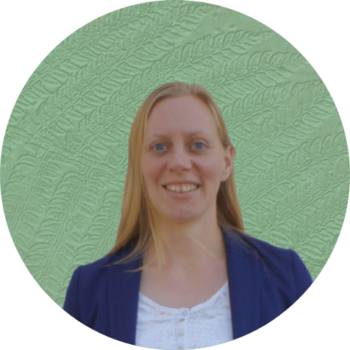 Kirsten Szklany is research coordinator at BioAg Europe in the Netherlands. BioAg Europe consists of a team of specialists in the extraction of natural humus, humic acid and fulvic acid products for the agricultural sector, gardeners and industry. Kirsten assists and coordinate the studies evaluating the wide-ranging effects of these products. Among others we are curious about the role that humus, humic acid and fulvic acid can play in battling antimicrobial resistance i.e. by reducing the use of antibiotics. In the veterinary scene farmers indicated less cases of diarrhoea in calves when feeding humic acid the first 14 days of life and also less incidents of mastitis when feeding dairy cows humic acid which eventually lead to less use of antibiotics. Kirsten completed a BSc in Pharmacy and a MSc in Drug Innovation at Utrecht University in the Netherlands focussing on nutritional influence on the immune system.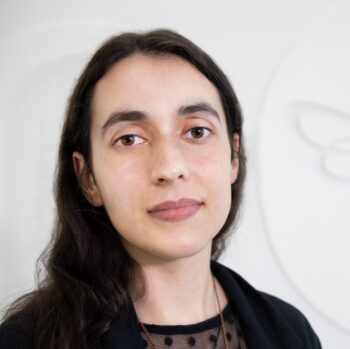 Andreia Garcês is a veterinarian responsible by the Microbiology Service in INNO Laboratory – Specialized Veterinary Service, Braga, in Portugal. Andrea holds a Master and PhD in Veterinary Medicine from the University of Trás-os-Montes and Alto Douro (Portugal). She participated in a research project on antibiotic resistance in bacteria of European free-tailed bats (Tadarida teniotis). Andreia published more than 20 peer-reviewed articles, 2 books, several book chapters and more than 60 communications at international scientific meetings, presentations at national scientific meetings and posters. Andreia received 4 awards.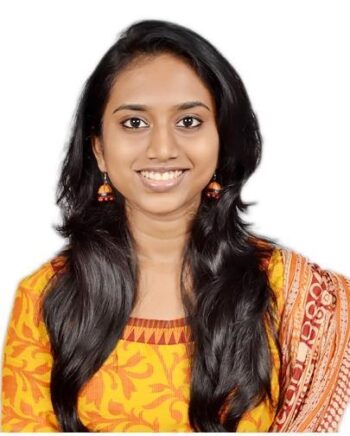 Aparna Panicker is a biotechnologist, worked as DST-SERB Research in India as a fellow on a project which focused on DNA-drug interaction studies as an approach to novel drug designing. As part of her Master's thesis, she worked on a study of Multiple Drug Resistant (MDR) bacteria isolated from samples of sprouts collected from the local market vendors in and around Mumbai, in an attempt to address the issue of horizontal transfer of MDR genes on their consumption. Aparna believes Antimicrobial Resistance awareness is in the need of the hour given the impact AMR has in our lives and our future.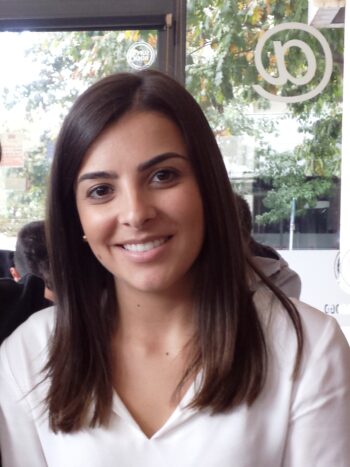 Irene Gouvinhas is a PhD Researcher at the University of Trás-os-Montes and Alto Douro – Centre for the Research and Technology of Agro-Environmental and biological Sciences in Portugal. Irene is a full time integrated researcher from the Centre for the Research and Technology of Agro-Environmental and Biological Sciences (CITAB), where she is cooperating in several R&D projects. She works in the areas of Agrarian Sciences and Natural Sciences with emphasis on the valorization of the major agrifood industrial by-products and waste for the recovery of compounds for several industrial applications. She is the author of 23 JCR-indexed papers in specialized journals, 1 book chapter, 1 book editor, over 60 publications/proceedings in scientific meetings and invited speaker at about 5 scientific/technical seminars. Irene is also Guest Editor of a Special Issue of the Molecules journal. She has been invited lecturer in several courses, has supervised 19 students of BSc, Master and PhD degrees. Recently, Irene has won several prizes and titles and submitted a National and an European patent.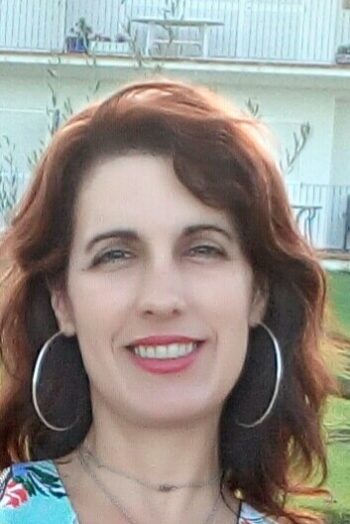 Ana Cláudia Coelho is Assistant Professor with habilitation at the Veterinary Sciences Department at University of Trás-os-Montes e Alto Douro (UTAD) in Portugal in the field of Epidemiology, Infectious Diseases and Public Health. She is an integrated member of Animal and Veterinary Research Center (CECAV). Her main research interest areas include biosafety, health education, infection control, data analysis, antibiotic stewardship in pet and large animals, surveillance and prevention of health care associated infections and antimicrobial resistance in veterinary medicine in the One Health approach.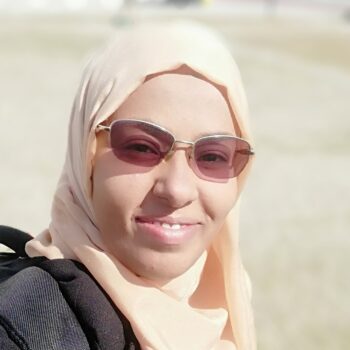 Hana Elbadawi is a Sudanese molecular microbiologist which has experience in antimicrobial resistance, microbiology laboratory, IPC, data analysis, research and bacterial genomics. For the time being she is a postdoc research follow at IEND, university of Khartoum in Sudan. She is part of a research team conducting research on "The impact of COVID-19 on the prevention of the spread of infections in hospitals in low and middle income countries". In her graduate work, she has experience on molecular epidemiology of carbapenemase producing Gram negative bacilli. In her PhD research she conducted a study on phenotypic and genotypic molecular characterization of carbapenemase producers among Enterobacteriaceae and non-lactose fermenting Gram-negative bacilli isolated from hospitalized patients in Sudan. Her professional experience includes working with MSF-France as Laboratory Manager and international expert and Soba University hospital microbiology department .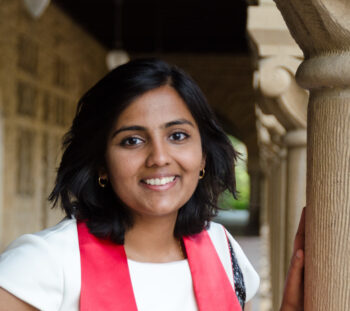 Anvita Gupta is the founder & CEO of AINovo Biotech Inc. in the United States. Through its proprietary artificial intelligence platform and mining of massive biomedical datasets, AINovo accelerates the discovery of new drugs and diagnostics for unmet medical needs. One of the company's key focus areas is novel therapeutics and diagnostics for antibiotic-resistant infections and emerging pathogens. Anvita received her M.Sc and B.Sc in Computer Science from Stanford University specializing in AI and Biocomputation. In 2015, Anvita presented her research on AI for drug discovery to President Obama at the White House. She also presented the research's applications to Ebola at the White House Ebola Innovators Conference, hosted by USAID and OSTP. Her research in generative modeling and protein design has been published in journals such as Wiley's Molecular Informatics and Nature Machine Intelligence, and she has delivered talks at international conferences including ICML, ISMB, BIO, TEDx, and ITC International Conclave.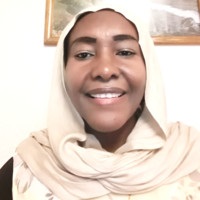 Huda Tawir is a Public Health Professional at the Badya Center for Integrated Development in the Sudan. Huda is passionate about antimicrobial resistance (AMR). After receiving her Master of Public Health from Colorado School of Public Health in the United States in 2019, she worked as an antimicrobial resistance research assistant with the United States Department of Agriculture/ Center for Epidemiology and Animal Health. Currently, she is working with a colleague to publish a research paper titled A National One Health Based AMR Surveillance System for Sudan. This project would help Sudan to mitigate the damage caused by AMR. Also, she is affiliated with Badya Center for Integrated Development, a local civil society organization in Sudan. Her role in this organization is to expand its activities in addressing AMR by adding behavior change through education and training. It will target AMR stakeholders such as consumers, prescribers, students, and policy makers with in- person awareness programs and through mass and social media channels.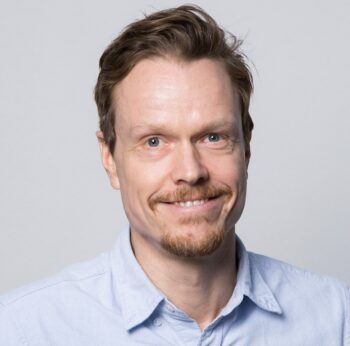 Anders Rosendahl is a communications & PR manager
at Novo Nordisk Foundation / Novo Holdings / REPAIR Impact Fund in Denmark. Anders works to increase AMR awareness and promote the AMR related activities of the Novo Nordisk Foundation and Novo Holdings. These include the REPAIR Impact Fund, which invests in companies involved in discovering and the early-stage development of therapies targeting resistant microorganisms. The Novo Nordisk Foundation has awarded grants to researchers within basic, translational, clinical, interdisciplinary and innovative projects centered around the AMR problem. The Novo Nordisk Foundation is also a part of the AMR Action Fund.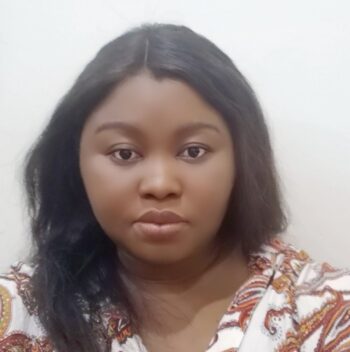 Lois Hussaini I Hassan is a post graduate student of the University of Kent in Nigeria studying MSc Biotechnology and Bioengineering. Lous has 8 years of work experience in regulatory affairs/services from the National Agency For Food and Drug Administration and Control (NAFDAC), and an experience in customer relations and quality control management. She would love to contribute in any possible way to provide solutions or create awareness on Antimicrobialresistance.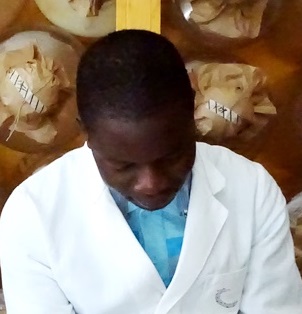 Peter Katsande is a Microbiologist with extensive research experience in AMR within the One Health concept in Zimbabwe. His research interests focus on unraveling the drivers behind the evolution, spread and transmission of resistant microbes using genomics and bioinformatics techniques. Peter finished his MSc in Applied Microbiology and Biotechnology and is a member of the Zimbabwe AMR Surveilance Technical working Group and an AMR Animal Health Laboratory fellow working at Central Veterinary Laboartory. As a microbiologist Peter has great passion and interest in the application of enzymes and probiotics in animal production.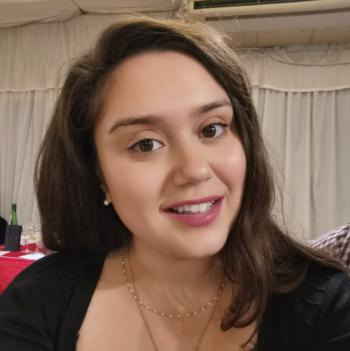 Vanessa Natália dos Santos Silva has a degree and a master's degree in Biochemistry from the University of Trás-os-Montes and Alto Douro in Portugal and currently develops her doctoral thesis in Veterinary Sciences funded by FCT. She is a guest assistant in the curricular unit Genomics and Proteomics at the same institution. Member of MicroART – Microbiology and Antibiotic resistance Team (UTAD) and LAQV-REQUIMTE. Vanessa has more than 35 articles published in indexed journals, 6 book chapters, more than 19 oral communications and 47 posters presentations at national and international conferences. Vanessa has won 4 awards for best communication. She supervised several undergraduate and master students. She is a member of the European Society for Clinical Microbiology and Infectious Diseases where she integrates 3 European study groups. Her research interests include antimicrobial resistance, epidemiology of genetic lineages, bacterial biofilms and multi-omics.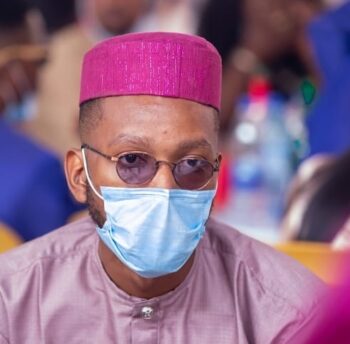 Philip Omoaregba is a goal oriented professional who is passionate about drug logistics and Public health in Uganda. He graduated with a Pharm. D degree from the University of Benin. He is currently undergoing his internship at The University of Benin teaching hospital to gain the needed clinical experience of Pharmacy. In his first posting he worked in the inventory control pharmacy where he was intimated on drugs got into the hospital and how they were effected distribution using mainly the pull system. He has gone through the paediatrics department and currently in the Quality control pharmacy where he is being exposed to analysis, compounding and preparation of solutions. He is open to working with organisations where he can further learn and broaden his horizon.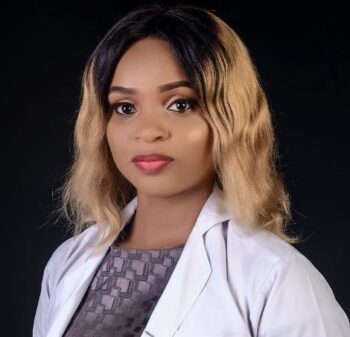 Cmeanieche Chiamaka Mercy is a young pharmacist, an intern in the University of Benin Teaching Hospital in Nigeria. She is passionate about her profession and it's growth. She is enthusiastic about research and data collection and has recently been involved in COVID-19 and Diabetes related research. The issue of AMR is a global concern affect both the elite and lower class, a problem that cannot be overlooked.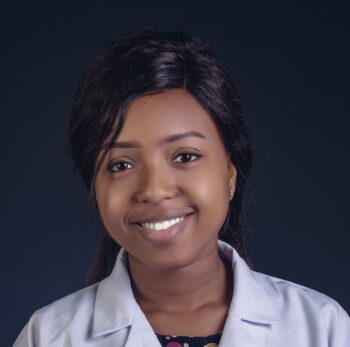 Uyioghosa Osadolor is a Pharmacist and global health advocate in Nigeria. She has over four years experience in volunteering, community development projects and advancement of the SDGs. Uyioghosa is a member of the public health team at HealthyNaija where contents of Public health importance such as AMR are promoted through social media and digital advocacy. For the past 3 years, she has helped to enlighten her school and community about AMR and Antimicrobial Stewardship through outreaches every November in the World Antibiotics Awareness Week (WAAW). Uyioghosa is presently undergoing her internship training at the University of Benin Teaching Hospital, Nigeria. She hopes to pursue a career in Health Promotion and Education with focus on Antimicrobial Stewardship.