Meet our Ambassadors 241 – …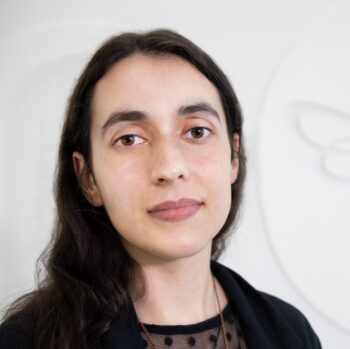 Andreia Garcês is a veterinarian responsible by the Microbiology Service in INNO Laboratory – Specialized Veterinary Service, Braga, in Portugal. Andrea holds a Master and PhD in Veterinary Medicine from the University of Trás-os-Montes and Alto Douro (Portugal). She participated in a research project on antibiotic resistance in bacteria of European free-tailed bats (Tadarida teniotis). Andreia published more than 20 peer-reviewed articles, 2 books, several book chapters and more than 60 communications at international scientific meetings, presentations at national scientific meetings and posters. Andreia received 4 awards.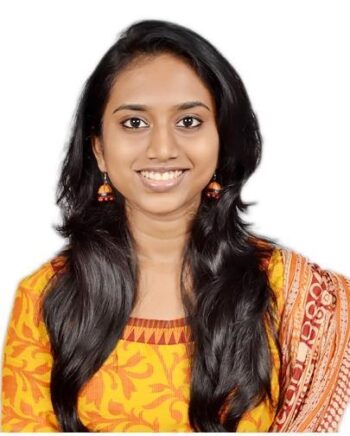 Aparna Panicker is a biotechnologist, worked as DST-SERB Research in India as a fellow on a project which focused on DNA-drug interaction studies as an approach to novel drug designing. As part of her Master's thesis, she worked on a study of Multiple Drug Resistant (MDR) bacteria isolated from samples of sprouts collected from the local market vendors in and around Mumbai, in an attempt to address the issue of horizontal transfer of MDR genes on their consumption. Aparna believes Antimicrobial Resistance awareness is in the need of the hour given the impact AMR has in our lives and our future.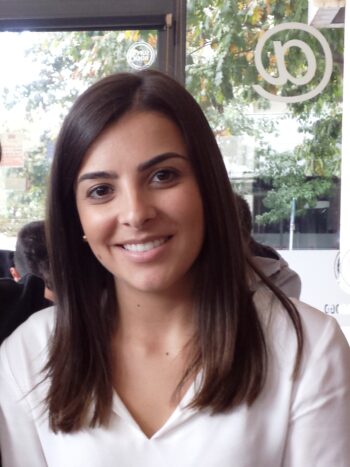 Irene Gouvinhas is a PhD Researcher at the University of Trás-os-Montes and Alto Douro – Centre for the Research and Technology of Agro-Environmental and biological Sciences in Portugal. Irene is a full time integrated researcher from the Centre for the Research and Technology of Agro-Environmental and Biological Sciences (CITAB), where she is cooperating in several R&D projects. She works in the areas of Agrarian Sciences and Natural Sciences with emphasis on the valorization of the major agrifood industrial by-products and waste for the recovery of compounds for several industrial applications. She is the author of 23 JCR-indexed papers in specialized journals, 1 book chapter, 1 book editor, over 60 publications/proceedings in scientific meetings and invited speaker at about 5 scientific/technical seminars. Irene is also Guest Editor of a Special Issue of the Molecules journal. She has been invited lecturer in several courses, has supervised 19 students of BSc, Master and PhD degrees. Recently, Irene has won several prizes and titles and submitted a National and an European patent.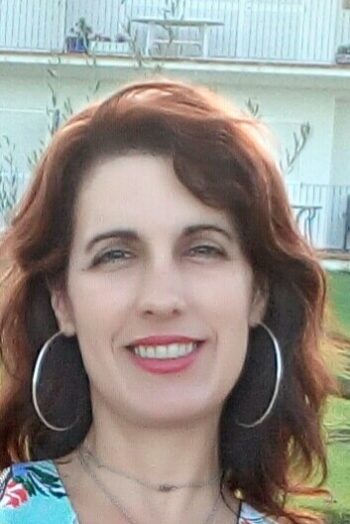 Ana Cláudia Coelho is Assistant Professor with habilitation at the Veterinary Sciences Department at University of Trás-os-Montes e Alto Douro (UTAD) in Portugal in the field of Epidemiology, Infectious Diseases and Public Health. She is an integrated member of Animal and Veterinary Research Center (CECAV). Her main research interest areas include biosafety, health education, infection control, data analysis, antibiotic stewardship in pet and large animals, surveillance and prevention of health care associated infections and antimicrobial resistance in veterinary medicine in the One Health approach.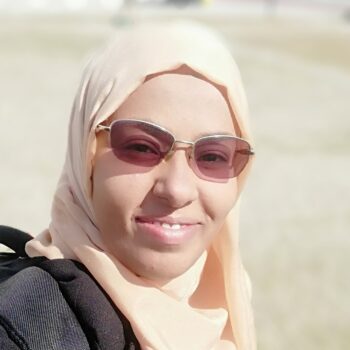 Hana Elbadawi is a Sudanese molecular microbiologist which has experience in antimicrobial resistance, microbiology laboratory, IPC, data analysis, research and bacterial genomics. For the time being she is a postdoc research follow at IEND, university of Khartoum in Sudan. She is part of a research team conducting research on "The impact of COVID-19 on the prevention of the spread of infections in hospitals in low and middle income countries". In her graduate work, she has experience on molecular epidemiology of carbapenemase producing Gram negative bacilli. In her PhD research she conducted a study on phenotypic and genotypic molecular characterization of carbapenemase producers among Enterobacteriaceae and non-lactose fermenting Gram-negative bacilli isolated from hospitalized patients in Sudan. Her professional experience includes working with MSF-France as Laboratory Manager and international expert and Soba University hospital microbiology department .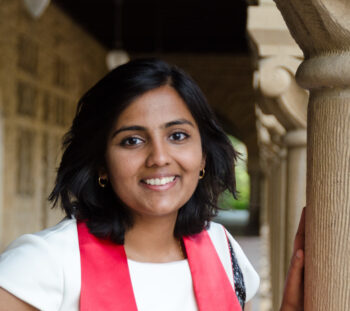 Anvita Gupta is the founder & CEO of AINovo Biotech Inc. in the United States. Through its proprietary artificial intelligence platform and mining of massive biomedical datasets, AINovo accelerates the discovery of new drugs and diagnostics for unmet medical needs. One of the company's key focus areas is novel therapeutics and diagnostics for antibiotic-resistant infections and emerging pathogens. Anvita received her M.Sc and B.Sc in Computer Science from Stanford University specializing in AI and Biocomputation. In 2015, Anvita presented her research on AI for drug discovery to President Obama at the White House. She also presented the research's applications to Ebola at the White House Ebola Innovators Conference, hosted by USAID and OSTP. Her research in generative modeling and protein design has been published in journals such as Wiley's Molecular Informatics and Nature Machine Intelligence, and she has delivered talks at international conferences including ICML, ISMB, BIO, TEDx, and ITC International Conclave.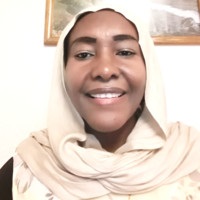 Huda Tawir is a Public Health Professional at the Badya Center for Integrated Development in the United States. Huda is passionate about antimicrobial resistance (AMR). After receiving her Master of Public Health from Colorado School of Public Health in the United States in 2019, she worked as an antimicrobial resistance research assistant with the United States Department of Agriculture/ Center for Epidemiology and Animal Health. Currently, she is working with a colleague to publish a research paper titled A National One Health Based AMR Surveillance System for Sudan. This project would help Sudan to mitigate the damage caused by AMR. Also, she is affiliated with Badya Center for Integrated Development, a local civil society organization in Sudan. Her role in this organization is to expand its activities in addressing AMR by adding behavior change through education and training. It will target AMR stakeholders such as consumers, prescribers, students, and policy makers with in- person awareness programs and through mass and social media channels.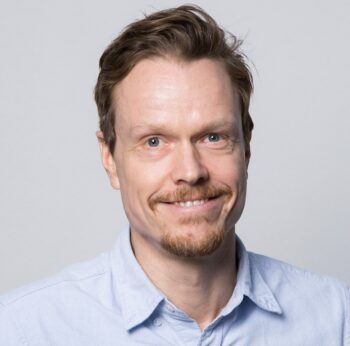 Anders Rosendahl is a communications & PR manager
at Novo Nordisk Foundation / Novo Holdings / REPAIR Impact Fund in
Denmark. Anders works to increase AMR awareness and promote the AMR related activities of the Novo Nordisk Foundation and Novo Holdings. These include the REPAIR Impact Fund, which invests in companies involved in discovering and the early-stage development of therapies targeting resistant microorganisms. The Novo Nordisk Foundation has awarded grants to researchers within basic, translational, clinical, interdisciplinary and innovative projects centered around the AMR problem. The Novo Nordisk Foundation is also a part of the AMR Action Fund.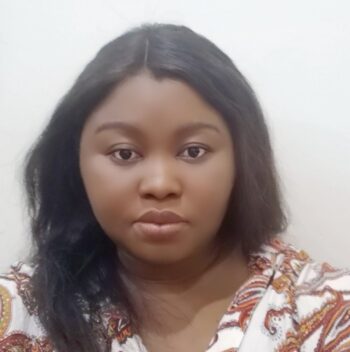 Lois Hussaini I Hassan is a post graduate student of the University of Kent in Nigeria studying MSc Biotechnology and Bioengineering. Lous has 8 years of work experience in regulatory affairs/services from the National Agency For Food and Drug Administration and Control (NAFDAC), and an experience in customer relations and quality control management. She would love to contribute in any possible way to provide solutions or create awareness on Antimicrobialresistance.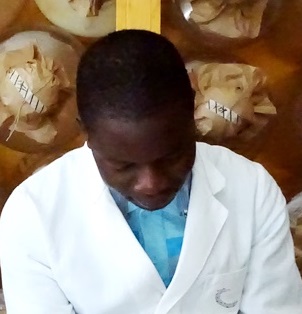 Peter Katsande is a Microbiologist with extensive research experience in AMR within the One Health concept. His research interests focus on unraveling the drivers behind the evolution, spread and transmission of resistant microbes using genomics and bioinformatics techniques. Peter finished his MSc in Applied Microbiology and Biotechnology and is a member of the Zimbabwe AMR Surveilance Technical working Group and an AMR Animal Health Laboratory fellow working at Central Veterinary Laboartory. As a microbiologist Peter has great passion and interest in the application of enzymes and probiotics in animal production.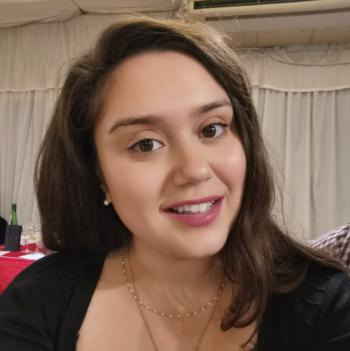 Vanessa Natália dos Santos Silva has a degree and a master's degree in Biochemistry from the University of Trás-os-Montes and Alto Douro in Portugal and currently develops her doctoral thesis in Veterinary Sciences funded by FCT. She is a guest assistant in the curricular unit Genomics and Proteomics at the same institution. Member of MicroART – Microbiology and Antibiotic resistance Team (UTAD) and LAQV-REQUIMTE. Vanessa has more than 35 articles published in indexed journals, 6 book chapters, more than 19 oral communications and 47 posters presentations at national and international conferences. Vanessa has won 4 awards for best communication. She supervised several undergraduate and master students. She is a member of the European Society for Clinical Microbiology and Infectious Diseases where she integrates 3 European study groups. Her research interests include antimicrobial resistance, epidemiology of genetic lineages, bacterial biofilms and multi-omics.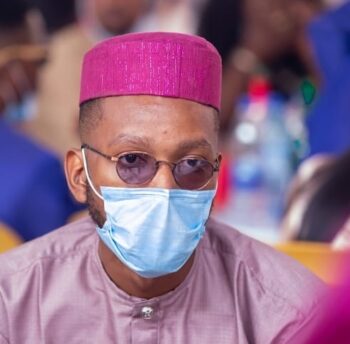 Philip Omoaregba is a goal oriented professional who is passionate about drug logistics and Public health in Uganda. He graduated with a Pharm. D degree from the University of Benin. He is currently undergoing his internship at The University of Benin teaching hospital to gain the needed clinical experience of Pharmacy. In his first posting he worked in the inventory control pharmacy where he was intimated on drugs got into the hospital and how they were effected distribution using mainly the pull system. He has gone through the paediatrics department and currently in the Quality control pharmacy where he is being exposed to analysis, compounding and preparation of solutions. He is open to working with organisations where he can further learn and broaden his horizon.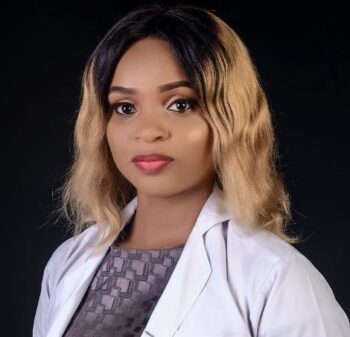 Cmeanieche Chiamaka Mercy is a young pharmacist, an intern in the University of Benin Teaching Hospital in Nigeria. She is passionate about her profession and it's growth. She is enthusiastic about research and data collection and has recently been involved in COVID-19 and Diabetes related research. The issue of AMR is a global concern affect both the elite and lower class, a problem that cannot be overlooked.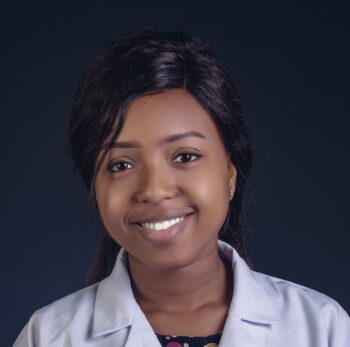 Uyioghosa Osadolor is a Pharmacist and global health advocate in Nigeria. She has over four years experience in volunteering, community development projects and advancement of the SDGs. Uyioghosa is a member of the public health team at HealthyNaija where contents of Public health importance such as AMR are promoted through social media and digital advocacy. For the past 3 years, she has helped to enlighten her school and community about AMR and Antimicrobial Stewardship through outreaches every November in the World Antibiotics Awareness Week (WAAW). Uyioghosa is presently undergoing her internship training at the University of Benin Teaching Hospital, Nigeria. She hopes to pursue a career in Health Promotion and Education with focus on Antimicrobial Stewardship.