Meet our Ambassadors 151- 240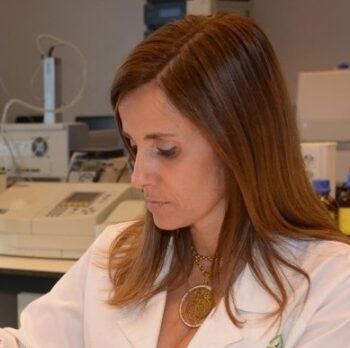 Ana Novo Barros is an Assistant Professor with habilitation at the Chemistry Department of the University of Trás-os-Montes and Alto Douro, Portugal. Integrated member from the Centre for the Research and Technology of Agro-Environmental and Biological Sciences (CITAB), responsible for the Phytochemicals Laboratory, and Coordinator of the Agri-Food Quality Group, and Director of the same Research Centre, since May 2017, rated with Very Good by the FCT's evaluation panel. Author of more than 80 international peer reviewed papers and holder of 8 national and international patents. Supervised 8 PhD theses and 40 Master's theses. Her main research interest area is the valorization of by-products of different food industries, giving an added-value for the circular economy and industrial symbiosis. She has been working in the evaluation of the antimicrobial activity against gastrointestinal and diabetic foot wound bacteria of hospital patients, in the concept of One Health.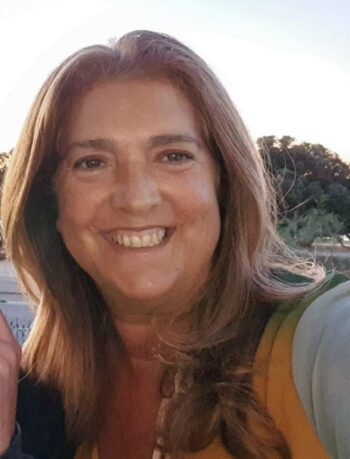 Maria José Saavedra is Associate Professor with Habilitation at the Veterinary Science Department, University of Trás-os-Montes and Alto Douro. Maria José is member of CITAB (Centre for Research and Technology of Agro-Environmental and Biological Sciences) and an active collaborator with the CECAV (Veterinary and Animal Research Center) and Nutrimu Group of CIIMAR (Interdisciplinary Centre of Marine and Environmental Research-University of Porto) in Portugal. Her main research activities have been dedicated to the characterization of antibiotic resistance mechanisms, with a special focus on beta-lactams and horizontal gene transfer, in bacteria and microbial communities from different origins, including humans, animals, food and water. Also, her molecular epidemiology and phylogenetic studies to characterize the genetic lineages of antibiotic resistant bacteria, in particular within the genus Aeromonas, puts her work in line with the One Health concept. She is evaluator of national and international research funded programs in the field of Clinical Microbiology and Infectious Diseases.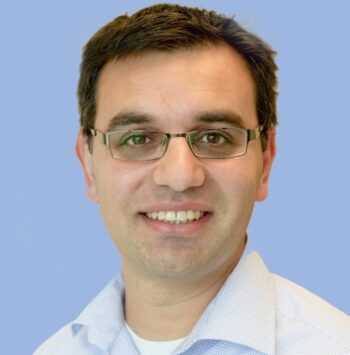 Walid Alali is an Associate Professor of Epidemiology and Chairperson for the Department of Epidemiology & Biostatistics, Faculty of Public Health, Kuwait University (KU) in Kuwait. His research interests are in the epidemiology of infectious diseases including one health approach to AMR. Walid worked at several institutions in UAE, Qatar, and at the University of Georgia in the USA. He has published more than 60 peer-reviewed papers. He continues to focus on AMR epidemiology and transmission dynamics of resistant bacteria at hospital settings, in food production systems, and in the environment.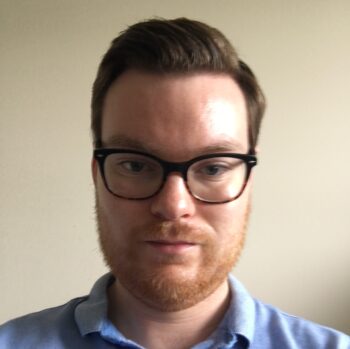 Stuart Hannah is a Research Associate in Biomedical Engineering at the University of Strathclyde, Glasgow in the United Kingdom. His research involves developing novel, low-cost biosensor systems, suitable for use at the point of care. These systems typically exploit electrochemical techniques for the rapid detection of either biomarkers, specific molecules or bacterial growth. Stuart is currently developing and looking to commercialise a low cost, mass-manufacturable, rapid antibiotic susceptibility test 'Microplate' which will enable clinicians to rapidly (< 1h) select the most appropriate antibiotic for a particular infection in minutes, rather than the current 'gold standard' of days. Microplate will reduce the threat of AMR and lead to improved antimicrobial stewardship.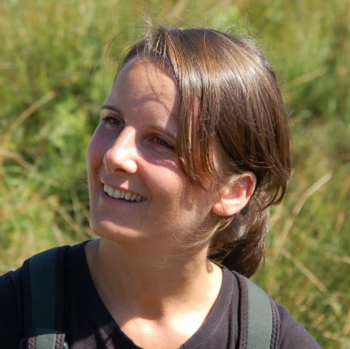 Simone Varandas is an Assistant Professor at the University of Trás-os-Montes e Alto Douro, School of Agricultural and Veterinary Sciences, Portugal. She is a member of the Research team of the River Ecology Laboratory (LEF-UTAD) and member of the Antimicrobials, Biocides and Biofilms Unit. Her main research interest has been carried out in the area of aquatic ecosystem ecology including a) Ecology and conservation of aquatic species , b) Biodiversity and functioning of aquatic and riparian ecosystems, c) Environmental monitoring in surface waters (with special focus on benthic invertebrates, ichthyofauna and habitat characterisation) , d) River Basin Management, e) Extreme Climate Events, f) Environmental Impact Assessment in Watercourses and Definition of Mitigation Measures, g) Environmental Upgrading in Watercourses to Promote Biodiversity, h) Ecophysiology of Freshwater Bivalves, i) Exotic Species, j) Antibiotic Resistance Research in Aquatic Ecosystems.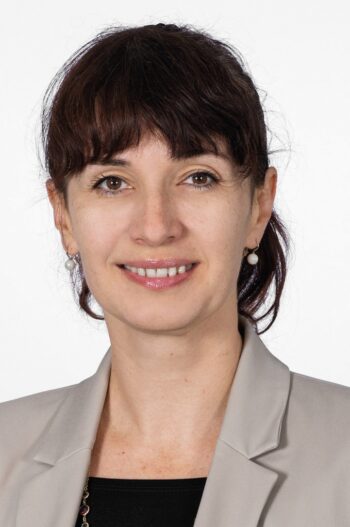 Nataliya Roth is an expert on Antimicrobial Resistance / Global Product Line Manager Acids at Biomin Holding in Austria. Nataliya is a global manager of products that can be used as replacement to antimicrobials for animals and an expert on antibiotic resistances at BIOMIN Holding. She studied at the Academy of Veterinary Medicine in Ukraine and graduated as MSc in meat processing and technology. She has continued her education at the University of Natural Resources and Life Sciences in Vienna and received a master degree in food technology and biotechnology. Nataliya works for Biomin since 2007. Last years she was investigating antimicrobial use and resistance in animal production worldwide as well as the efficacy of feed additives on the prevalence of antibiotic resistant bacteria, resistance genes and genes mutations causing resistance to quinolones. In 2019 she has received the PhD degree at the University of Natural Resources and Life Sciences Vienna. Nataliya is author of several scientific publications in the field of animal nutrition, antimicrobial use and resistance.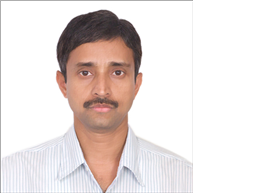 Sachinandan De is working as a Researcher at the ICAR-National Dairy Research Institute in India. He is presently working on Mastitis (cow and buffalo) causing drug resistant pathogen.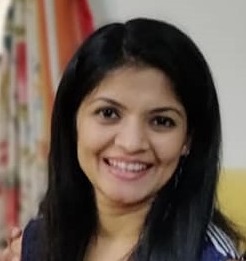 Vidya Pawar Menon is working for Collaborative Drug Discovery in the United Kingdom. Vidya is a biologist by training with a PhD in Cell Biology from Oxford Brookes University, UK. She grew up in India and saw the widespread use of antibiotics first hand. While she was saved by antibiotics many times as a child when she caught diseases such as Typhoid, she also saw them being used for the common cold, Malaria and diseases with non-bacterial causes. Vidya feels strongly about the overuse of antibiotics and has found herself creating awareness among her friends and family to reduce the use of antibiotics. She is keen to do more to spread awareness about the causes and consequences of Antimicrobial Resistance.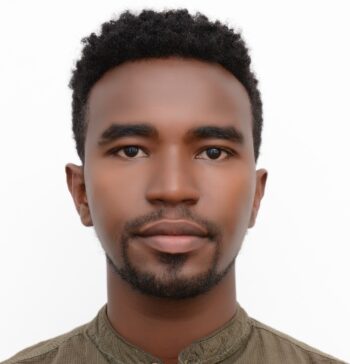 Waktole Abebe is Lecturer and Researcher at the Jimma University
in Ethiopia. Waktole is a veterinary clinician and works at the school of veterinary medicine. He specializes in his MSc in veterinary clinical medicine at Addis Ababa University. He always teaches about AMR to clients coming to his University's veterinary hospital. Waktole is currently working on his MSc thesis on "CLINICAL CASE STUDIES ON MAJOR DISEASES OF ANIMALS AND EVALUATION OF SMARTPHONE BASED MOBILE APPLICATION AS A DIAGNOSTIC AND TREATMENT AID TOOL AT ANIMAL HEALTH FACILITIES IN AND AROUND BISHOFTU AND MODJO TOWNS, CENTRAL ETHIOPIA." He is looking forward to conducting studies on Antimicrobial resistance with emphasis on One Health.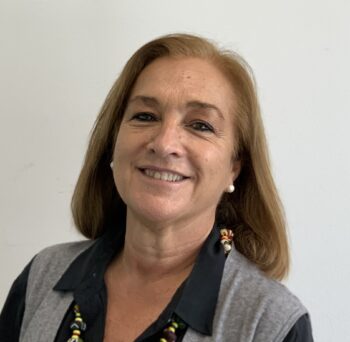 Cristina Munoz Madero is the Coordinator of the Spanish AMR National Plan in Spain. Her current position is as Head of antimicrobial resistance and pre-Clinical and Clinical department , coordinator of the National Action Plan for the reduction of the risks of antibiotic resistance in Human/Veterinary medicine at the Spanish medicinal Agency and medical devices (AEMPS). Cristina is the Spanish member of the comité of veterinary medicinal products (CVMP). As Coordinator of the preclinical and clinical issues and as CVMP member she contributes in all aspects to that CVMP is responsible for. As coordinator of the "National Action Plan for the reduction of the risks of antibiotic resistance in Human /Veterinary medicine" she is responsible of supervising, promoting and coordinating the group for development and implementation of the action plan.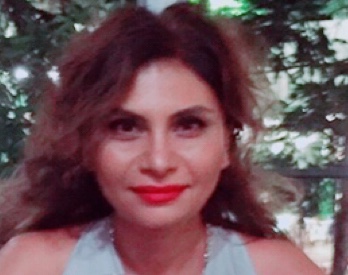 Katia Iskander is professor at the Lebanese University, School of Pharmacy and National Pharmacovigilance center officer in Lebanon. Katia is a pharmacist, researcher, epidemiologist, and lecturer with 20 years of experience in hospital pharmacy management and 16 years of experience in academia. She obtained her diploma in "Doctorate of pharmacy " from the Lebanese University then went on to complete a double International master's in public health, division Healthcare management, and Auditing from Université de Paris, France. Katia is also the chair of the health economics axis at INSPECT-lb, a Lebanese non-profit research organization. She has a diploma in "Optimizing medication use in Geriatrics" from Toulouse University, School of Pharmacy, France, and another diploma in Health economics from Montpellier University, France. Katia is currently in the process of finalizing her PhD at Paul Sabatier University –UT3, EDMITT, and Toulouse, France. Her thesis is entitled "Economic burden of Antimicrobial resistance". She is affiliated with the INSERM, UMR 1027, Toulouse, France.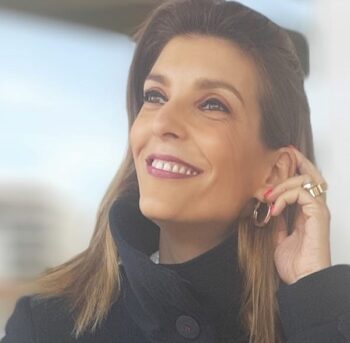 Patrícia Poeta is a full professor at the University of Trás-os-Montes and Alto Douro in Portugal. Patricia is EBVS® European Specialist in Veterinary Microbiology and ESGVM Executive Committee of ESCMID. She has a PhD in Veterinary Medicine and is Coordinator of the Research Group MicroArt- Microbiology and Antibiotic resistance Team and Head of Medical Microbiology Laboratory. Her main research interest is the characterization of antibiotic resistance mechanisms in bacteria of different origins as humans, animals, food, water and the environment, as well as the performance of studies of molecular epidemiology to characterize the genetic lineages of antibiotic resistant bacteria. She has published more than 200 articles in journals from the SCI and book chapters and more than 500 communications at international scientific meetings, presentations at national scientific meetings, posters, publications in GenBank, publications in UniProt, records in MLST, technical and scientific journals and series or educational work. Patricia received 35 awards. Operates in the areas of Veterinary Science. In professional activities she interacted with 175 workers in authorship and co-authorship of scientific papers.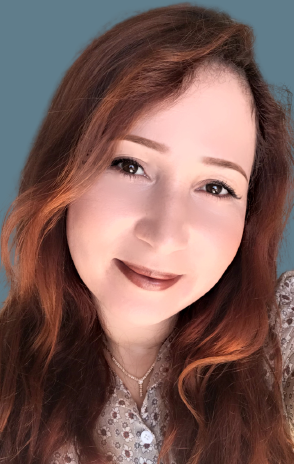 Imen Sellem is a Researcher at the Center of Biotechnology in
Tunisia. Imen's speciality is the applied microbiology with an expanded knowledge of natural chemistry, biochemistry, and data analysis. On the context of technology transfer from academic to the industries, she is currently working as a research project manager. Her research is focusing on the control of psychrotrophic bacteria occurring in raw milk: Identification, predictive growth modelling, a structural and kinetic study of their heat-stable extracellular enzymes. She is also working on the prediction of processed milk shelf-life using machine learning approach. Imen received her PhD in 2016 from the Faculty of Sciences of Sfax (Tunisia). During her thesis, she has been working on Streptomyces genus as a source of molecules applied to control pathogens, in agriculture and agrifood fields. As a microbiologist, Imen is very concerned by AMR future threat and wants to contribute to the fighting against it by developing efficient control methods.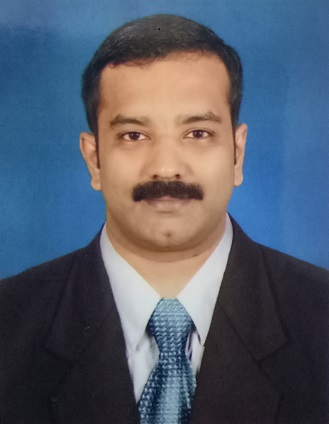 Ramakrishna Paij is HICC member secretary / professor & head of Microbiology at the Andaman & Nicobar Islands Institute of Medical Sciences in India. He has worked for last 10 years in hospital infection prevention and control, multi drug resistant organisms and antimicrobial policy . Presently, he is working as Professor and Head of Microbiology at Andaman and Nicobar Islands institute of Medical Sciences, Port Blair, with additional responsibility as HICC Member secretary. Ramakrishna is interested in Antimicrobial stewardship programme and high end antibiotics.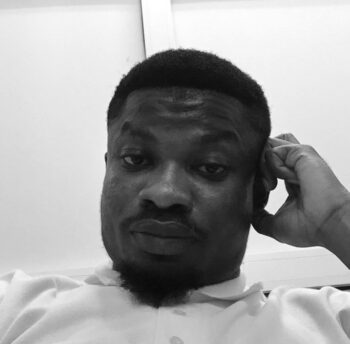 George Akafity is a Health Research Officer at Cape Coast Teaching Hospital in Ghana. George is an AMR steward who has dedicated the last four years in AMR campaigns across Ghana and research. With two years experience as a Health Research Officer, he is currently involved in AMR research and committed to the fight against AMR in Ghana. He believes the youth must led to fight is who hope to make rapid turn around in this crisis.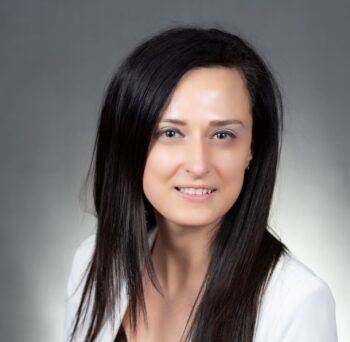 Caline Mattar is the AMR lead at the World Medical Association in
France. Caline is an Assistant Professor of Medicine and Global Health at the Washington University in St Louis, and serves as past Chair of the Junior Doctors Network of the World Medical Association, where she also leads the Antimicrobial Resistance efforts of the organization. She has completed her medical training at the American University of Beirut in Lebanon, then moved to the United States for residency and a fellowship in Infectious Diseases. She has collaborated with the WHO Antimicrobial Resistance Secretariat for a number of years and has served on the Expert Groups on the Education of the Health workforce around AMR, communication and behavior change and more recently on the WHO Guideline Development Group for Infection Prevention and Control and COVID-19. She currently chairs the Global AMR Research and Development Hub Expert Group in Berlin, and serves on the AMR Committee of the Infectious Diseases Society of America.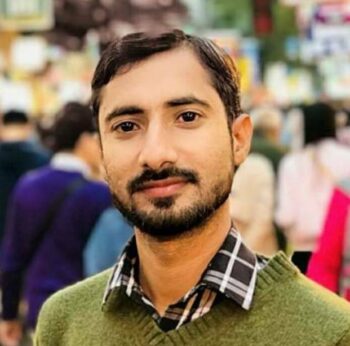 Khezar Hayat is a lecturer at Institute of Pharmaceutical Sciences, University of Veterinary and Animal Sciences, Lahore, Pakistan. He has conducted several research projected aimed at antimicrobial resistance and antimicrobial stewardship programs in Pakistan and China. His current work includes to find the approaches to implement antimicrobial stewardship programs in all healthcare setting in Pakistan. Khezar has attended various conferences and workshops related to AMR. He has more than 40 publications with a cumulative impact factor of more than 75. He is very keen to participate in AMR-related research projects and open for any sort of collaboration.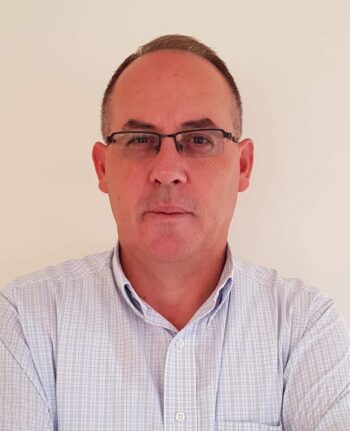 Lul Raka is the Chair of the National Program for AMR & HAI at the National Institute of Public Health in Kosova. Lul is Associated Professor of Medical Microbiology and Infection Control at the University of Prishtina "Hasan Prishtina". He also works as Medical Microbiologist at the National Institute of Public Health of Kosova, Head of the National Program for Antimicrobial Resistance and Health Care-Associated Infections and President of Kosova Society of Microbiologists. Lul earned his MD, Master's degree and PhD from the University of Prishtina, Kosovo. He was a State Department's fellow at the University of South Carolina and of Fogarty International Center. He also served as Vice-Chair of Kosovo Accreditation Agency at the Ministry of Education and Science. During Ebola outbreak in 2014, Lul was WHO consultant for infection prevention and control in Liberia. Actually he is Chairman of the Advisory Board for Covid-19 in the Ministry of Health. His fields of interest are antibiotic use and resistance, health care-associated infections and patient safety.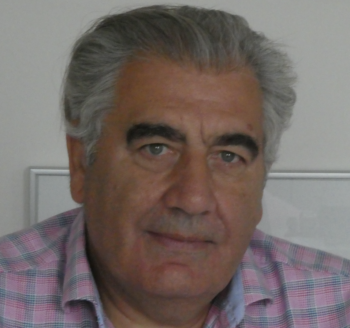 Peter Kelly is the International Director of Pharmafilter in The
Netherlands, Ireland and UK. Hospital Wastewater and Waste are a key source of antimicrobial resistance in the environment. Peter is  passionate about Pharmafilter treating hospital wastewater and waste at sources. Antibiotic resistance is a key medical concern, resulting from antibiotic use and overuse – being a significant contributor. Multiple antibiotic resistance is becoming more prevalent in the hospital environment and as a consequence, is increasingly responsible for the emergence of a variety of strains making it more difficult to treat bacterial infections. Anesthetics and large amounts of medical residues from thousands of other drugs re-emerge in hospital sewage systems via patient excreta. Local Authority sewage treatment plants are not designed or equipped to remove these micro-pollutants and microbes from wastewater, and which are consequently discharged into our rivers and watercourses, damaging the environment and putting public health at significant risk.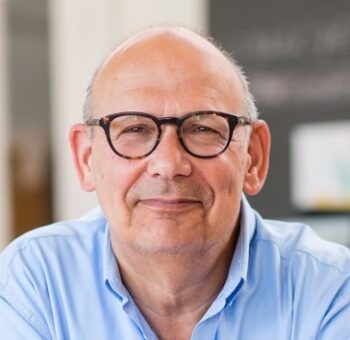 Rob Neeter is the Co-founder and CEO of CAREanimations in The Netherlands. For more than 30 years, Rob has been involved in multiple new initiatives and ventures in the healthcare space. The last 10 years he has gained experience in patient empowerment, especially aiming at patients with limited health literacy. CAREanimations, founded in 2016, has developed over 11,000 animated videos, explaining the most important information about diseases, medicines, lab tests, etc. in easy-to-understand spoken languages. All of these videos are evidence or guideline based and are exclusively distributed by healthcare professionals. They are used as part of the patient journey. CAREanimations will embark shortly on a clinical project to test an intensive video-powered patient journey during the course of an antibiotic treatment with the objective to maximizing patient compliance and related health outcomes.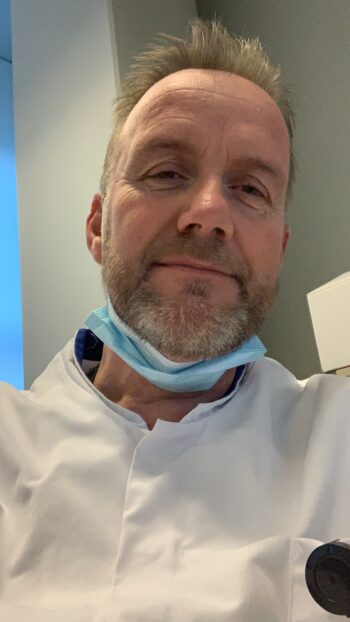 Ard Struijs is an intensivist working at Erasmus Medical Centre Rotterdam in The Netherlands. Ard is an intensive care physician working in the thoraxcentre and he is working with artificial heartimplants, heart and lungtransplantation, and all cardiothoracic surgery. He is doing research on bacteriophages and also treat patients with bacteriophages. Ard would like to set up an international database on patient treatment with bacteriophages. Further he wants to make contact to EMA to make a structure to do studies with the target to register bacteriophages as regular medicine. Also he would love to get in contact with other physicians who actually treat patients with bacteriophages. Further he is interested to perform clinical trails and contact with companies involved in bacteriophages hunting, database and GMP production.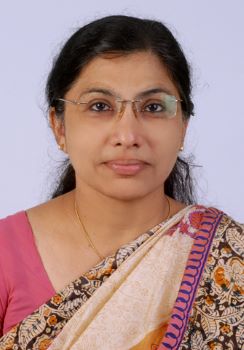 Sajini Souda is a Clinical Microbiologist at the University of Botswana
in Botswana. As a Clinical Microbiologist, she is worried about AMR and misuse of antibiotics by physicians. Sajini is glad to be a part of this initiative and contribute to the fight in preventing AMR. She is also very happy to provide relevant AMR related information to AMR Insights, enhance awareness of AMR in our professional community, and spreading information about AMR in our community.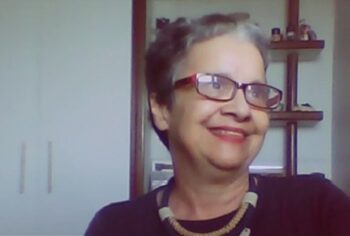 Sylvia Lemos Hinrichsen is a professor of Infectious Diseases at the "Universidade Federal de Pernambuco" (UFPE) and a consultant in safety and risk management based healthcare in both private and public hospitals in Brasil. For several decades she has been working as an infectious diseases physician in Brazil. Her specific research interests include infection control, epidemiology and the clinical aspects of healthcare-associated infections due to antimicrobial-resistant bacteria, and health related innovative solutions. Board Member of the JAC-Antimicrobial Resistance (2019-2021).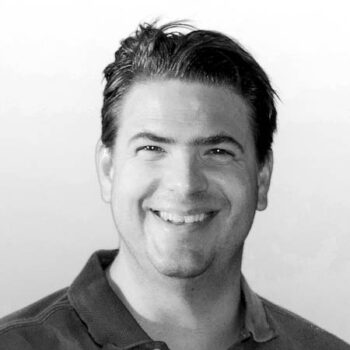 Per Slycke is Co-Founder and CEO of Loop Robots in the Netherlands. His company Loop Robots develops, manufactures, and sells novel UVC disinfection robots that make preventing and controlling infections faster, safer, and automated. The SAM-UVC disinfection robot is uniquely cost-effective, mobile, and transportable. By applying smart algorithms and AI the robot can also provide accurate digital audit trails for each disinfection task. Loop Robots diverse and multi-national team based in Delft, the Netherlands is looking forward to learning about your needs and requirements.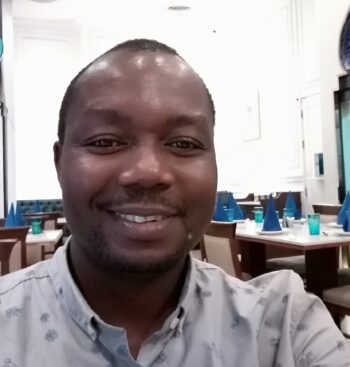 Moruf Salau, Global Health and Infectious Diseases PhD student
at Thammasat University in Nigeria is a global health enthusiast. He is passionate about contributing to mitigating the global antimicrobial resistance threat. He is a commonwealth scholar. He previously worked on research to understand the knowledge and perception of antimicrobial stewardship among Dentists and Medical Doctors in Nigeria as a Masters of Science in Global Health and Infectious Diseases dissertation at the University of Edinburgh. He is presently a PhD in Global Health and Infectious Diseases student of Thammasat University, Thailand. He is working on a thesis – using a transdisciplinary approach to solving antimicrobial resistance threats globally-using qPCR, time-series analysis and qualitative research(involving policymakers). His objective is to help the "world" design a holistic approach to preventing antimicrobial "superbugs" from emerging.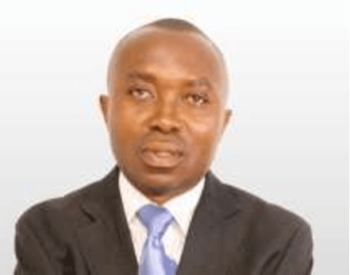 Collins Njie Ateba is a Professor of Microbiology at the North West University and he is currently the PI of the Antibiotic Resistance and Phage Biocontrol Research Group in South Africa. Collins is fully aware of the public health challenges caused by multi-drug resistant bacteria strains. He is therefore fully committed towards generating surveillance data on antimicrobial resistance but more importantly to ensure sustainable investment in countering antimicrobial resistance. This he does through the search for bacteriophages with lytic capabilities against multi-drug resistant bacteria to assist in the management of antibiotic resistance within different spheres of life. At the moment Collins and his research team are known to be a leader on Antimicrobial Resistance Surveillance and Phage Biocontrol in South Africa. Collins is the founder of Phage South Africa; a group that promotes the sharing of phage data and also encourage training of future young scientists in the area.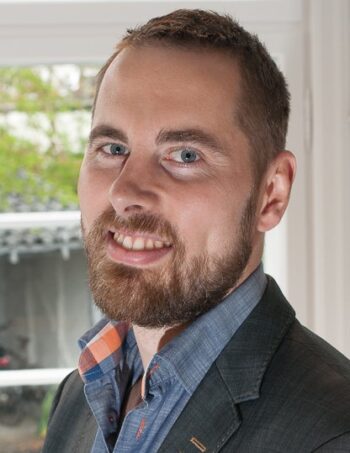 Mads Lause Mogensen operates at Treat Systems as Chief Executive Officer (CEO) for Treat Systems in Denmark. With his education as a biomedical engineer specializing in health technology and medical systems, Mads has an excellent clinical understanding of most relevant topics, including clinical microbiology and infectious diseases. Mads furthermore, has an excellent insight into the area of artificial intelligence, machine learning and decision support, especially with causal probabilistic networks (CPNs) and cost-benefit calculations. Mads has strong innovation responsibilities and takes part in software product development. Before joining Treat Systems, he was employed at Aalborg University where was awarded his Ph.D. in 2011. Mads has participated in writing 15 scientific publications in various international peer-reviewed journals. In this context, he developed international collaborations through ERAPerMed project with universities and clinical institutions in Sweden (Karolinska Insitutet and Umeå University) and Israel (Rambam Health Care Campus and Rabin Medical Center, Beilinson Hospital).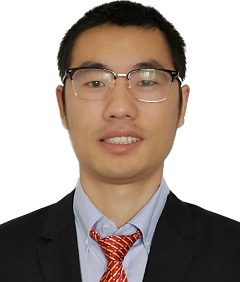 Zeyou Chen is an associate professor in the college of environmental science and engineering at Nankai University, China. He has expertise in antibiotic contamination and antibiotic resistance in the environment. His research uses multi-omics and whole-cell biosensors to link anthropogenic antibiotic discharges with environmental resistome. He has been involved in several national projects investigating antibiotics and antibiotic resistance in animal manure, field soil, plants, and wastewater.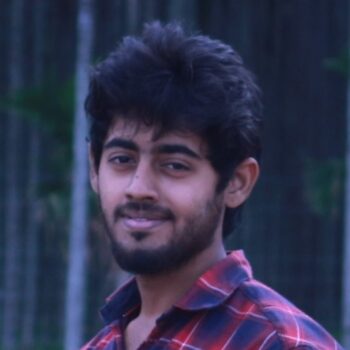 Abishek Kumar is Research Associate at the Vision Research Foundation, Sankara Nethralaya in India. His research interests can be comprised in background areas of antimicrobial resistance, computational genomics, and molecular biology. His exploration in research involves cloning efflux pumps & interspecies complementation, transcriptomic analysis of antibiotic tolerance, differential gene expressions & pathway enrichment analysis in T2D, and aztreonam based combinations to combat carbapenem resistance. His papers and publication also include case reports and studies in infectious diseases. Abishek completed his Master's in Medical Microbiology from Kasturba Medical College, Manipal.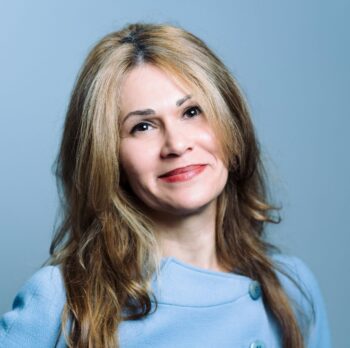 Faranak Atrzadeh is the Chief Marketing and Scientific Affairs Officer at OpGen Inc. in the United States. Her company is a precision medicine company harnessing the power of molecular diagnostics and bioinformatics to help combat infectious disease. Along with subsidiaries Curetis GmbH and Ares Genetics GmbH, they are developing and commercializing molecular microbiology solutions helping to guide clinicians with more rapid and actionable information about life threatening infections to improve patient outcomes, and decrease the spread of infections caused by multidrug-resistant microorganisms, or MDROs. OpGen's product portfolio includes Unyvero, Acuitas AMR Gene Panel and Acuitas Lighthouse, and the ARES Technology Platform including ARESdb, using NGS technology and AI-powered bioinformatics solutions for antibiotic response prediction.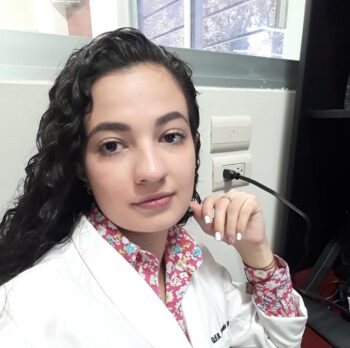 Yesenia Sanchez Lugo is a Master in Biomedical Sciences graduated from the Autonomous University of Sinaloa in Mexico. She has carried out projects focused on the search for new chemical structures against highly multi-resistant bacteria isolated from various hospitals and public domain sites in the City of Culiacan, Sinaloa; mainly extended-spectrum beta-lactamase-producing enterobacteriaceae with probable phenotypes of extremely resistant, likewise, isolates of methicillin-resistant Staphylococcus aureus. Currently, she is interested in implementing action plans against antibiotic resistance from the hospitals of her city of origin, because it is urgent that medical personnel and health groups be informed and educated about this pandemic that lacks attention.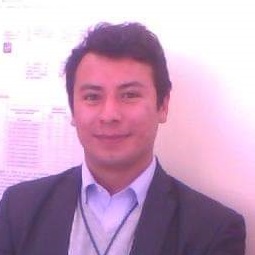 Jorge Angel Almeida is a Pharmaceutical Chemist, professor of the chairs of Organic Chemistry and Biological Agents at the Universidad de Ixtlahuaca CUI and Universidad IUEM in Mexico. His main interest is to identify the main bacterial pathogens in healthy patients and determine their resistance patterns as well as identification of the mechanisms used, in addition to seeking synthetic and natural strategies as a therapy for infections by PDR bacteria. This line of research has allowed him to publish 8 scientific articles in international magazines and two books and to be awarded various awards and recognitions. He is also a scientific disseminator on issues related to resistance to antibiotics.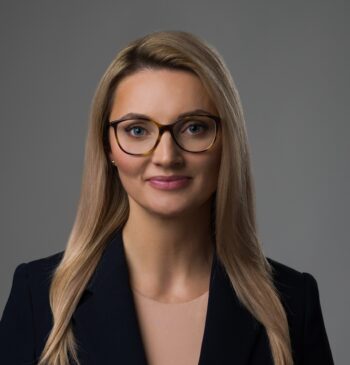 Wioleta Chajęcka-Wierzchowska is an assistant Professor at the Department of Industrial and Food Microbiology at the Faculty of Food Science, University of Warmia and Mazury in Olsztyn in Poland. Her scientific activity focuses on the study of the genetic basis of antibiotic resistance and virulence, including enterotoxicity and the ability to form biofilm of microorganisms isolated from food, including ready-to-eat food. She gained scientific experience, among others at the University of Barcelona; University of Thessaloniki; Complutense University of Madrid; Leipzig University, Institut Pasteur in France. She is a laureate of an outgoing scholarship awarded by the Society of Applied Microbiology & Federation of European Microbiologists. She participated in the works of the Working Group Intergovernmental Task Force on Antimicrobial Resistance (TFAMR) at FAO / WHO. She is an active editor and member of the editorial boards of scientific journals: Pathogens, Journal of Infections and Antibiotics and Annals of Microbiology and Immunology.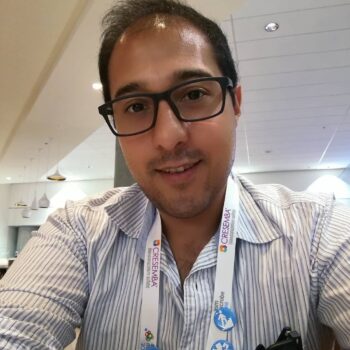 José Antonio Magaña-Lizárraga is a doctoral student at the Autonomous University of Sinaloa in Mexico. He has completed a Master's degree in Biomedical Sciences focused on microbial genomics, with particular interest in multidrug-resistant and pathogenic E. coli strains from human origin. Currently, he is involved in research and exploring the antibiotic resistance mechanisms in pathogenic bacteria at genomic level. In his ongoing doctoral research, José Antonio is working on the unraveling of the virulence-associated and antibiotic-resistance determinants, along with mobile genetic elements in E. coli isolates from animal, human and environmental origin throughout One Health context using a whole genome sequencing approach.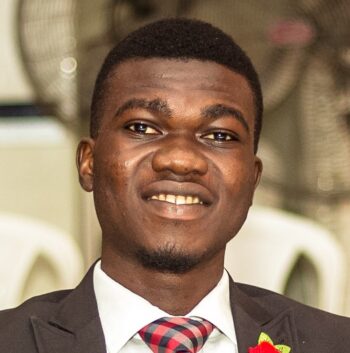 Daniel Ajayi is a final year BSc student at college of medicine, University of Lagos in Nigeria, studying Pharmacology. He is a member of the British Pharmacological Society (BPS) and Nigerian Pharmacology Students Association (NIPSA). His undergraduate project focuses on discovering the antimicrobial activity of a natural plant leaves, against both Gram positive and Gram negative bacteria. Daniel is interested in drug development and AMR tackling policies. He is looking forward to conduct studies on antimicrobial drug resistance.

Ramesh Nukala is an Assistant Professor at the Department of Veterinary Extension, Faculty of Veterinary Science, Institute of Agriculture Science, Banaras Hindu University-Varanasi, Uttar paradesh in India. Ramesh basically is a veterinarian and completed his Doctoral studies in the Department Veterinary Extension from ICAR-Indian Veterinary Research Institute, Izatnagar. Since last four years he is working in the field of antimicrobial resistance, conducted filed studies regarding livestock farmers antibiotic usage practices and knowledge about AMR, veterinarians attitude towards indiscriminate use of antibiotics and consumers knowledge about antibiotic residues in livestock products. Currently he is working as Assistant Professor and Principal Investigator.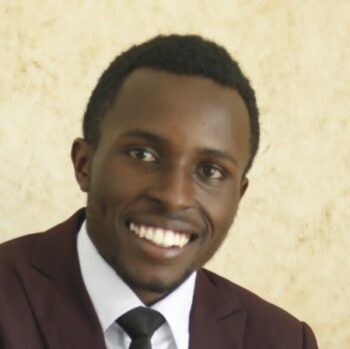 Daniel Waruingi is the Co-founder and Head of Programs at Students Against Superbugs Africa (SAS Africa) in Kenya. Daniel supports planning and coordination of Antimicrobial Resistance (AMR) affiliated programs that seek to empower young people from different countries in Africa to be active advocates in the fight against AMR under the spirit of One Health. As a result of his tremendous work in AMR, Daniel was selected as one of the 8 global finalists and winners of the Towards Unity For Health & Foundation for Advancement of International Medical Education and Research's (FAIMER) Global Students Project for Health Award. Daniel has also been shortlisted for the International Antibiotic Guardian Awards, 2020, under the 'Student of the Year' Category. Currently, Daniel is pursuing a Bachelor's Degree in Pharmacy at Jomo Kenyatta University of Agriculture and Technology (JKUAT), Nairobi Kenya.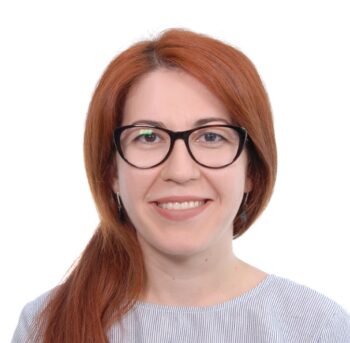 Artiona Dokaj is a Medical Doctor specialized in Medical Microbiology from the University of Medicine in Tirana, Albania. Artiona works in a Public Health Laboratory where they test samples from ambulatory and hospitalized patients. Her interest lies in antimicrobial resistance. She and her colleagues perform tests for identification of pathogens and their susceptibility pattern and consult the results with clinicians to make a good decision for antimicrobial therapy such as changing from broad spectrum to narrow spectrum antibiotics causing less antibiotic resistance. Artiona tries to raise awareness among patients and colleagues of inappropriate use of antibiotics.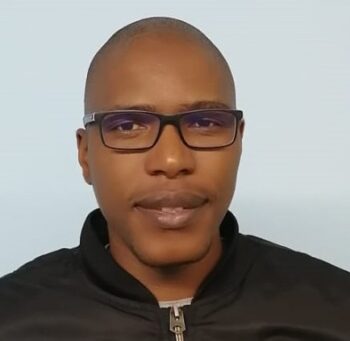 Bakoena Hetsa is a student at the University of KwaZulu Natal in South Africa. Bakoena is a PhD candidate at the University of KwaZulu Natal (UKZN), South Africa. He has a background in microbiology, veterinary technology and animal husbandry. He has experience in working with small and large scale livestock farmers, creating awareness on the issue of AMR associated with the misuse of antibiotics in animal husbandry. His PhD is part of a One Health project, looking at the Molecular epidemiology of ESKAPEec pathogens. His MSc. focused on Characterization of multiple antibiotic resistant clinical strains of Staphylococcus isolated from pregnant women vagina. His primary research interests is to curb the issue of AMR by creating greater awareness of AMR and minimize the risk of emerging and spreading of AMR bacteria and their resistance determinants from livestock to humans.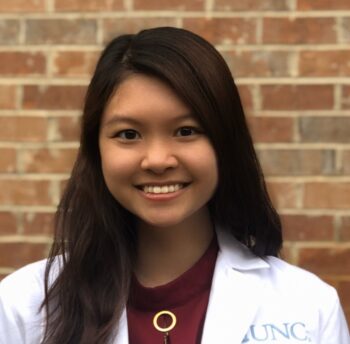 Audrey Wong is Public Health Advocacy Coordinator at the International Pharmaceutical Students' Federation in the United States. Audrey is a current third year pharmacy student in the United States and the public health advocacy coordinator at the International Pharmaceutical Students' Federation (IPSF). IPSF represents over 500,000 pharmacy and pharmaceutical sciences students and recent graduates in over 100 countries worldwide. It is also the leading international advocacy organisation for pharmacy and pharmaceutical science students. We promote improved public health through the provision of information, education, and networking opportunities as well as a range of publications and professional activities. IPSF initiatives focus on the areas of public health, pharmacy education, and professional development.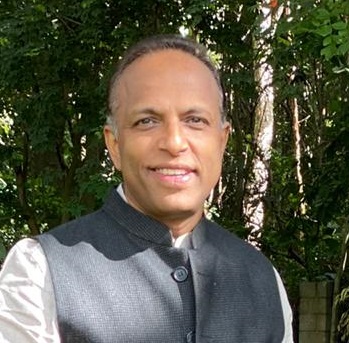 Anand Anandkumar is the CEO at BUGWORKS India and USA. Anand is passionate about being a solution provider to the global AMR crisis. Proud to be part of Bugworks, an India-US startup that is working on a new generation of broad spectrum antibiotics to tackle the most serious hospital infections. AMR is a global issue needing global solutions. Bugworks is committed to making our products affordable and accessible to those most needing these solutions.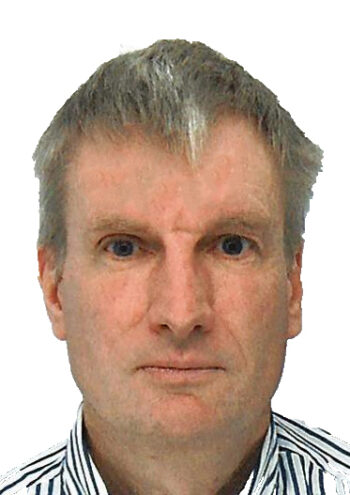 Paul Verboom has been working as a freelance consultant for WHO in Switzerland since 2006. Before that he worked at the Erasmus University in Rotterdam, the Netherlands. He has developed numerous (simulation) models to ascertain the cost-effectiveness of new medical technologies. For WHO he has developed calculation templates for use in developing countries in various areas. Since 2014 he has been involved in the development of national action plans for health security (NAPHS) for the International Health Regulations (IHR 2005). He has developed a costing tool to facilitate the estimation of the costs of implementing the NAPHS in countries. The last few years he has been working for WHO on developing a similar calculation template specifically for Antimicrobial Resistance (AMR). He has also been part of WHO Global Price Tags (GPT) calculations, the latest being the GPT for COVID-19.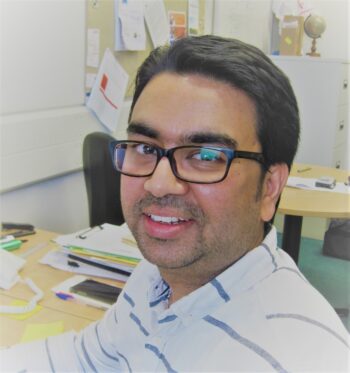 Partha Ray is a lecturer of Animal (Dairy) Science at the University of Reading, UK, with a background in veterinary science and over 10 years of experience in working with dairy production systems. Partha completed his PhD in Animal Sciences, Dairy at Virginia Tech, USA. One of his primary research interests is to tackle the issue of antimicrobial resistance (AMR) by taking holistic approaches. He has worked in government and industry-funded projects that aimed to minimize human health risk by reducing the likelihood of emerging and spreading AMR from livestock to humans. Partha has worked with multiple stakeholders including livestock farmers and veterinary professionals in both developed (USA and UK) and developing countries (Brazil, Fiji, and India) to address the unmet needs in tackling AMR. Partha's ongoing work addresses three areas of AMR research: finding alternatives to antibiotics, developing field (point-of-care) test to detect AMR, and antibiotic stewardship.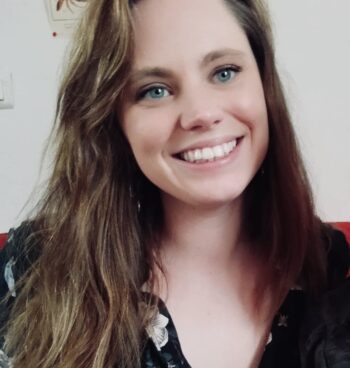 Clarisse Roblin has recently obtained a PhD degree in Microbiology from Aix-Marseille University in France. Over the last 6 years she has been working in identifying new antibiotics or alternatives to antibiotics to fight antibiotic resistant bacteria. In particular, during her PhD project, she isolated an antimicrobial peptide produced by a human gut symbiont from gut contents and showed its potent clinical properties and its interest as a drug-lead. She is looking forward to follow the clinical development of this antimicrobial peptide and to find other drugs produced by the human microbiome.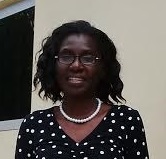 Adenike Ogunshe focuses on Research, Teaching and Community Services Engagement at Pegasus-Zion Community & Environmental Health in Nigeria. Adenike holds a B.Sc. (Hons.), M.Sc. and PhD in Microbiology, with significant experience in teaching, research collaborations, and community services, especially, towards basic-primary-health-neglected village communities. Her career-professional membership include, OIE, Medical Education Partnership Initiative In Nigeria, International Society for Infectious Diseases, Excellence in Paediatrics Community, WHO–Community / AMR National Action Plans Discussion Forum, One Health Platform, British Pharmacological Society, International Veterinary Information Service, Nigerian Society for Microbiology, Antibiotic Guardian, EPICORE, Infectious Diseases International Research Initiative. Her areas of research focus are Applied / General Microbiology, Food / Environmental Biosafety & Infectious Diseases-Public Health Microbiology, One-Health, particularly, antimicrobial resistance in food borne, environmental, industrial, medical / livestock microbial pathogens; and antimicrobial stewardship. Her research publications cover paediatric gastroenteritis and public health significance of treatments; consumer preference and phenotypic antibiotic resistance; bio-control, phyto-control and bio-preservations; and generally-confirmed-as-safe indigenous probiotics. She is Founder of Pegasus-Zion Community & Environmental Health, a citizen-science-based NGO.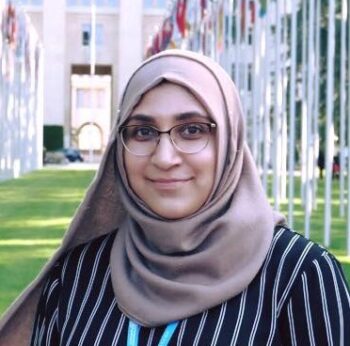 Hera Ali is the Chairperson of Public Health at the International Pharmaceutical Students' Federation in the United Kingdom. IPSF represents over 500,000 Pharmacy and Pharmaceutical Sciences' students and recent graduates in over a 100 countries worldwide. IPSF is the leading international advocacy organisation for pharmacy and pharmaceutical science students. We promote improved public health through the provision of information, education, and networking opportunities as well as a range of publications and professional activities. IPSF initiatives focus on the areas of public health, pharmacy education, and professional development. Initiatives include multiple public health campaigns, research on issues in pharmacy education and workforce development, the Student Exchange Programme, organising international and regional events, and publication of the IPSF newsletters in pharmacy education and student exchange, among other responsibilities.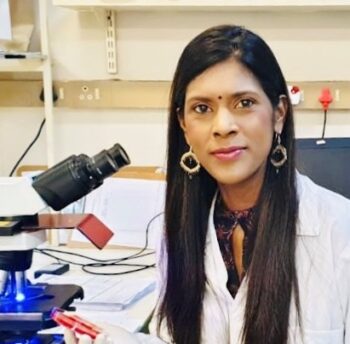 Yogandree Ramsamy is a medical doctor and specialist Clinical Microbiologist for the National Health Laboratory Services at Prince Mshiyeni Memorial Hospital in KZN South Africa. In 2018, she was awarded the Institut Mérieux-ICAN Young Investigator Award in AMR. In 2019, she received the L'Oreal-UNESCO For Women In Science Award and SEDRIC Travel Scholarship. She's member of several local and international committees related to Antimicrobial Stewardship (AMS) and Infection Prevention and Control. Appointed to the KZN AMS Committee by the Head of Health in KZN, she strives to promote AMS in the public health sector as per the National AMR Strategy. She's currently pursuing a PhD on Carbapenam Resistant Enterobacterales (CRE) in a One Health context. Her Master's focused on areas of AMR, AMS and Surveillance. Passionate about multidisciplinary AMS teams and raising awareness on AMR, mentoring students equally passionate about saving antimicrobials for future generations is one of her greatest ambitions.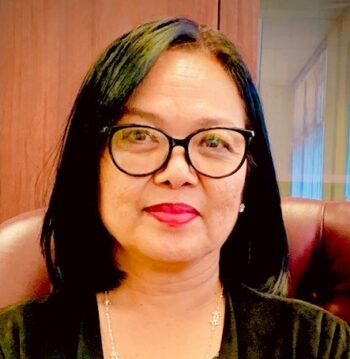 Khine Swe Swe Han is the Head of Academic Department, Medical Microbiology Department, National Health Laboratory Service /UKZN in South Africa. She is taking responsibility of Head of Academic Department (Microbiology –NHLS/UKZN). Her PhD did focus on her interest field antimicrobial resistance (AMR) with three pillars (Surveillance, Infection prevention control and Antimicrobial stewardship); these are crucial components to reduce AMR. Khine serves as a member of the National Antimicrobial susceptibility testing committee (NAC) and is Editor of the South African Society of Clinical Microbiology (SASCM) in South Africa. She is a supervisor, co-investigator on local AMR Med projects and contributes to PhD projects regarding AMR and one health approach. Within the field of AMR and relevant 3 pillars, she has 29 publications in national and international journals and 54 presentations at local national and international conferences. Her professional focus field on AMR included three pillars to achieve the management of MDROs infections (maximise the effective use of antimicrobial agents, minimise the side effect and antimicrobial resistance (AMR).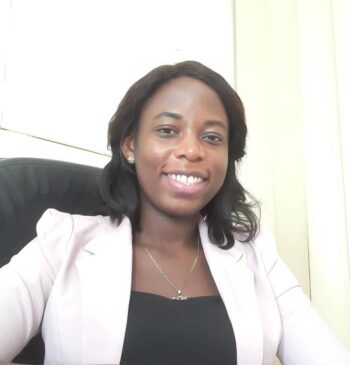 Esther Eyram Asare Yeboah is a pharmacist, lecturer and microbiologist at the School of Pharmacy, Central University in Ghana. She has experience in community pharmacy where she has advocated for the rational use of medicines and has educated patients on AMR. As a researcher and lecturer, she has involved undergraduate students in research and educational activities geared towards antimicrobial stewardship and AMR surveillance. She is currently a PhD candidate at the University of KwaZulu Natal with research focused on 'Molecular epidemiology of multi-drug resistant (MDR) Gram-negative pathogens from hospital patients, personnel and environment in a Teaching Hospital in Ghana'. She researched previously on 'The use of antibiotics and resistance patterns of bacteria isolates from fish farms in the Ashanti region, Ghana'  and on 'Mechanisms of antibiotic resistance in clinical isolates of multidrug resistant Acinetobacter species from a private sector in KwaZulu Natal, South Africa'.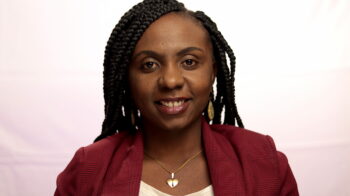 Chinwe Iwu is a Pharmacist and a post-doctoral research fellow at the Faculty of Medicine and Health Sciences, Stellenbosch University, South Africa. Her interest in AMR began during her practice days as a community pharmacist. During those days, she was greatly concerned at the indiscriminate use of antibiotics, including how they were sold over the counter. During her Master's degree, she researched the antimicrobial resistance profile of foodborne pathogens (E.coli O157 and non O157, Salmonella spp) isolated from farm animals. This study showed that most isolates were resistant to antibiotics used in humans, further proving how AMR could be transmitted from food animals to humans. Chinwe is currently conducting a scoping review aimed at mapping the available evidence on interventions used to prevent AMR in Africa. She hopes to conduct more research on AMR in the future, aiming to seek lasting solutions for AMR, especially in Africa.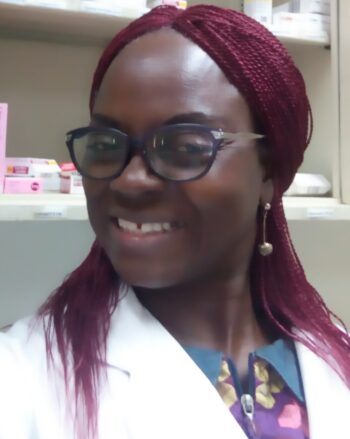 Oluwatoyin Ojo is a Clinical and public health pharmacist
at Lagos state university teaching hospital, Ikeja in Nigeria. Oluwatoyin is an advocate of international best practice that will improve and maintain outcomes for patient's drug therapy. This should be in an environment of multidisciplinary collaboration. She strives to achieve this to the best of her ability though constrained by challenges of a resource deprived environment saddled with other issues bothering on professional disharmony within the health system.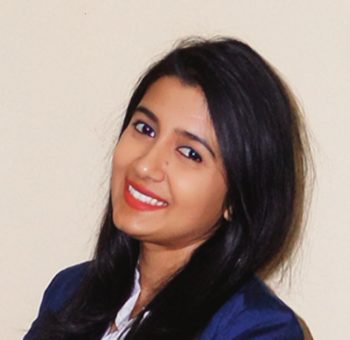 Sasha Badul is a Pharmacist and master's student at the University of Kwazulu-Natal, South Africa. She has experience as a retail and clinical Pharmacist. Her current project focuses on the molecular analysis of antibiotic resistant Enterococcus from pigs in food production from farm to fork in South Africa. Her wish is to contribute her skills as a Pharmacist to combat antimicrobial resistance by communicating the complexities of antimicrobial resistance to the community and continued research to update interventions for AMR monitoring and containment.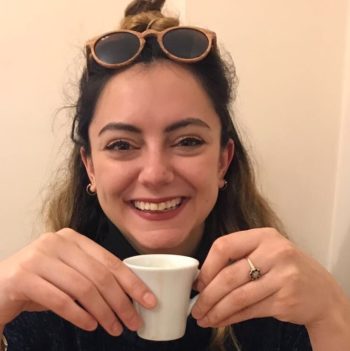 Anjuli Borgonha is an AMR Communication Specialist working at the The Food and Agriculture Organization of the United Nations in the UK. In 2019 Anjuli completed a Masters thesis in social change communications examining antibiotic resistance communications campaigns. Anjuli has a background in communicating complex health and development issues and previously worked at the Lancet Countdown on Health and Climate Change where she led a campaign on the impacts of our changing climate on human health. She is interested in how best to communicate the complexities of antimicrobial resistance to the public and encourage widespread action and behaviour change. She wants to contribute her communications expertise to tackling AMR, recognising an urgent need to increase public understanding of this major issue.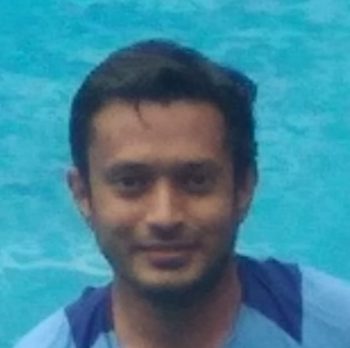 Arnab Sinha is the Managing Director at Novonanmek Material Sciences Private Limited in India. Keeping in mind the issue of Antimicrobial Resistance, Arnab developed a Nano Zinc Oxide based coating called BIOZINY, that has the ability to Eliminate resistant bacteria from surfaces. The coating might find applications in Health Care centres and Hospitals to protect people from Healthcare Acquired Infections (HAIs). The coating can be used in all public places – like Schools, Offices, Malls, Supermarkets, Railway Stations, Airports and many other to protect surfaces from Resistant Bacteria. The company is continuously working to develop better coatings to fight resistant bacteria. Arnab is a Mechanical Engineer and also holds an M.S. in Material Science and Engineering from Indian Insitute of Engineering Science and Technology, India.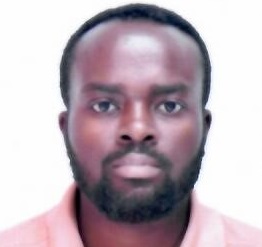 John Addotey is a senior lecturer at the Faculty of Pharmacy and Pharmaceutical Sciences, KNUST, Ghana.  John teaches various courses in Pharmaceutical and Medicinal Chemistry to undergraduate and Postgraduate students. His research focus has been quality control and method development for the analysis of pharmaceuticals mainly, antibiotics. He is also into stability studies of antibiotics in local storage simulations. The conditions of storage affects the efficacy of antibiotics and could be a source of AMR in Ghana. John has in the past been involved in the harmonization of regulatory laboratories in the West Africa Health Organization. He has been the Quality Control co–ordinator of the Department of Pharmaceutical Chemistry where he consulted for the Ghana FDA with regards to quality control of medicines including antimicrobial agents.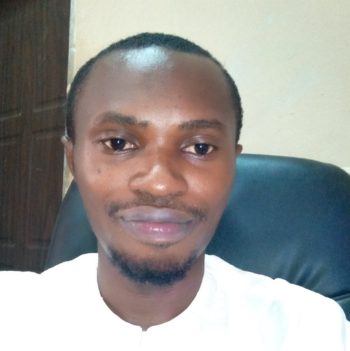 Abdulrazak Lawal is building technology solutions to promote AMR stewardship in Cardium, Nigeria. Abdulrazak is a pharmacist, co-founder, and CEO of Cardium in Nigeria. His company Cardium is developing a mobile app that improves health literacy and promoting AMR stewardship for non-medical professionals(patients). More than 80 percent of drug consumers in Nigeria do not use medication reminder app either because they are not aware of such an app or were not recommended for them by their healthcare provider. Their poor health literacy leads to the irrational use of medicine including antimicrobial agents. Cardium is designed to be the most suitable medication management app for non-medical professionals with special attention on anti-infective in awareness, the danger of misuse, and preventive measures. The company believes that AMR stewardship is as important as developing new antimicrobial agents and pharmacotherapy is an anchor to access and communicate with the patient.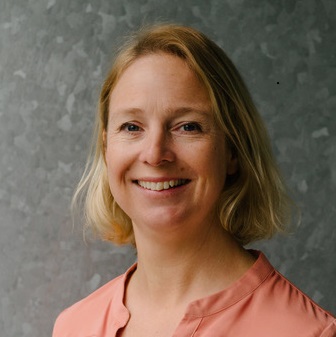 Linda Bergsten is an Environmental consultant with pharmaceutical experience and working at Suspire GmbH in Switzerland. Linda has over 20 years experience in developing strategies and programs to reduce the environmental impact of businesses, predominantly in the pharmaceutical and logistics industry. She has worked with health, safety and environmental topics for pharmaceutical and antibiotic outsourcing and manufacturing and has a background in industrial wastewater treatment. She is passionate about minimizing the pollution from antibiotic manufacturing to prevent AMR.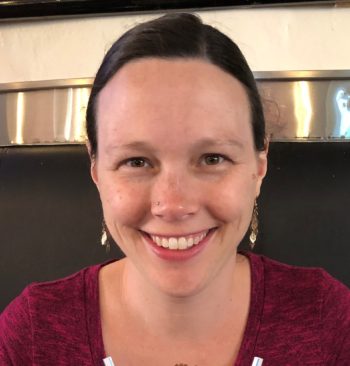 Rebecca McDonald is the Head of Bacteriology at Vast Therapeutics, Inc. in the United States. Vast Therapeutics is a development-stage antimicrobial company in Durham, North Carolina. Their approach is to use natural, biodegradable polymers to deliver nitric oxide directly to the site of infection for a variety of clinical areas including lung infections, gastrointestinal infections, and skin and soft tissue infections. Personally, Rebecca is responsible for designing and conducting in-house microbiological testing and for liaising with CROs and academic partners to evaluate proof-of-concept by testing the lead candidates in animal models of infection.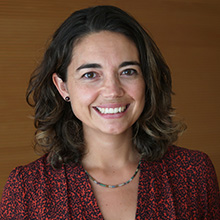 Clara Ballesté-Delpierre is Coordinator at the Antimicrobial Resistance Initiative (ISGlobal) and Associated researcher at ISGlobal in Spain. Clara is Associated Researcher and Coordinator of the ISGlobal's Antimicrobial Resistance Initiative based in Barcelona (Spain). The AMR Initiative is designed to help to fight the growing emergence and spread of pathogens resistant to antimicrobial drugs from a multidisciplinary approach through the institute's core activities: research, training, technical assistance and analysis.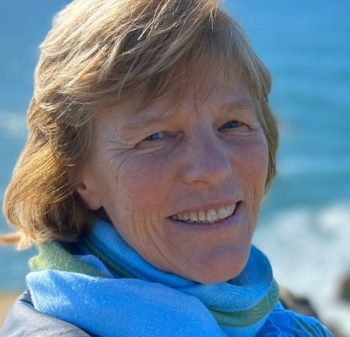 Katrien van't Hooft is the Director Dutch Farm Experience and coordinator Natural Livestock Farming network in The Netherlands. Katrien is a Dutch veterinary doctor. After 25 years of fieldwork in various parts of the world she founded Dutch Farm Experience (http://www.dutchfarmexperience.com) in 2011. This company connects international groups to the most innovative and sustainable (dairy) farmers within the Netherlands. Between 2014-2017 Dutch Farm Experience headed the successful exchange program between Netherlands and India, Ethiopia and Uganda, providing alternatives for the use of antibiotics and other chemicals in dairy farming to improve milk quality. Since 2015 this is organized as the Foundation for Natural Livestock Farming (NLF), which counts with platforms in four countries. This network is spearheading the NLF 5-layer strategy to minimize the use of antibiotics and other chemicals in dairy farming as a One Health approach. This includes the use of medicinal plants and strategic use of local cattle breeds.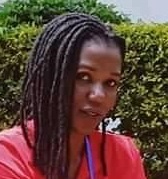 Jenipher Asiimwe is a Journalist working at Uganda Broadcasting Corporation in Uganda. Jenipher is a passionate climate change, gender,environment, water, sanitation and hygiene journalist and a 2020 CAPOOP and 2019 RNTC media fellow. Besides broadcasting and writing at Uganda Broadcasting Corporation and Africa Brief respectively, she has partnered with other regional and international media outlets and other entities to produce, write and publish news stories on matters of public interest in Africa. These among others include, RNW (The Netherlands), Down To Earth (India), AMR Insights (The Netherlands), Federal Radio Corporation (Nigeria) and CapiTalk (Zimbabwe).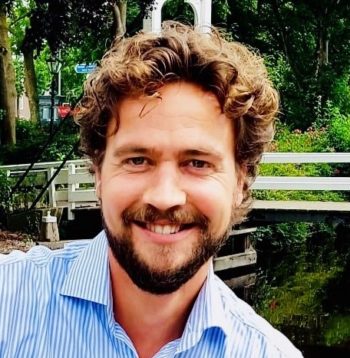 Bas Maier is a Network Manager Sustainable Healthcare Netherlands at MVO Nederland in The Netherlands. As the Sustainable Healthcare Networkmanager in the Netherlands, Bas is responsible for the realisation of several healthcare pilots in the Netherlands. Thier total network consists of 2000 participants and their healthcare network includes around 40 organisations. MVO Netherlands works across industries. At the moment Bas is launching an AMR pilot in The Netherlands together with pharmacy partners, the Dutch Government and health insurance companies.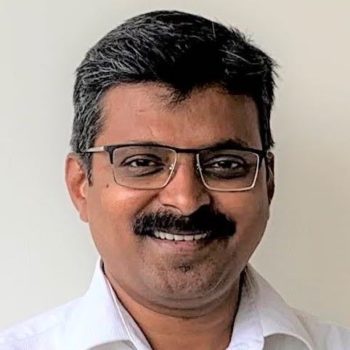 Maneesh Paul is Director R&D at Acharya Institutes & Orchid Pharmain India. Maneesh is the Co-inventor of the antibiotic Enmetazobactam. Trained as a Clinical microbiologist from Kasturba Medical College Mangaluru, with a doctorate from Gnanaganga. Maneesh did postdoctoral education specialising in pathogenesis of infectious diseases from Johns Hopkins School of Medicine, Baltimore USA, and from Umeå University in Sweden. He worked at the Center for Biologics Evaluation & Research US-FDA, USA in meningococcal vaccines. Maneesh returned to India to the lead Antimicrobial New Drug Discovery at Orchid Pharma in Chennai. He became the Antimicrobial Resistance (AMR) champion in 2008 and is the member of Infectious Diseases Society of America's AMR Committee (USA). Maneesh is presently the Director of R&D leading trans-disciplinary research in Acharya group of Institutions.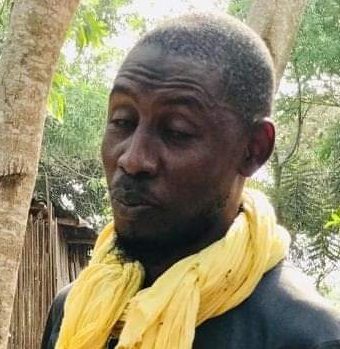 Ibrahima Kouma is a Vetenary technician at the Ministère des Ressources Animales et Halieutiques, Côte d'Ivoire. Ibrahima is the founder of Healthcare Communications and Social Media in Côte d´Ivoire is a section of Hcsmafrica – Healthcare Communications and Social Media Africa. It's a virtual platform (for now) that is trying to create an environment conducive to improving the public health system in Côte d'Ivoire and Africa. Ibrahima is also the Head of the Veterinary Control and Food Hygiene Service of Satama-Sokoro. He is a veterinary technician passionate about the fight against AMR and AMU. Ibrahima firmly believes that we can reduce the negative influence of AMR on public health, it only takes willpower and good communication strategies.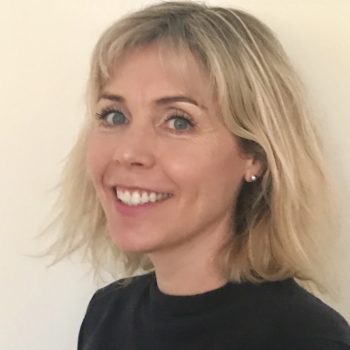 Clare Phillips is the Founder and Director of Pure Ingenious Ltd t/a Ingenious Probiotics in the United Kingdom. Clare is a former Nursing Sister and co-founder of Ingenious Probiotics in the UK. She believes education and changing chemical cleaning and antibiotic animal care practices at 'ground level' is needed to reduce AMR. Clare is introducing chemical-free, probiotic-based animal care and cleaning products to the UK that work in a safe, natural and mechanical way and do not cause antibiotic resistance. As a result, a vet is now successfully treating animal wounds, bacterial ear and eye infections with probiotic-based preparations and no antibiotics – or with a significantly reduced dose. This will be rolled out to farm – cattle, sheep, pigs – and equestrian vets. The cleaning products are eco-detergents made with non-mutative strains of probiotic bacteria that do not develop resistance. Clare believes that increasing understanding and changing habits and practices at this 'hands on' level has the potential to significantly reduce AMR and protect the next generation.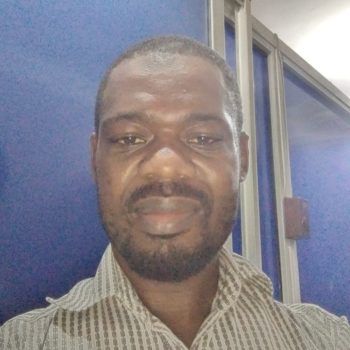 Leonard Uzairue is a Medical Laboratory Scientist/Doctoral Student at the International Foundation Against Infectious disease in Nigeria/Federal University of Agriculture Abeokuta, Ogun State Nigeria. Leonard Ighodalo is a Medical Laboratory Scientist, public health scientist with over 9 years of experience spanning Medical laboratory and public health at public institutions (Irrua specialist Hospital, Irrua, Edo State, National Hospital, Abuja and University Medical Centre, Federal University, Oye, Oye-Ekiti) and presently a Medical Laboratory Scientist and Quality officer at International Foundation Against Infectious Disease In Nigeria (IFAIN), one of the consortia of the Fleming fund in Nigeria. As a Youth leader in his community, he has been involved with awareness about AMR and danger of misuse of antibiotics. His passion for antimicrobial resistance led Leonard to focus his MSc research on using genomics to understand the epidemiological relationship between antimicrobial resistance in bacterial pathogens from Human and Environment. Currently, Leonard is a Doctoral student at Department of Microbiology, Federal University of Agriculture, Abeokuta, Ogun State, Nigeria. His proposed research is focused on genomic epidemiology of AMR.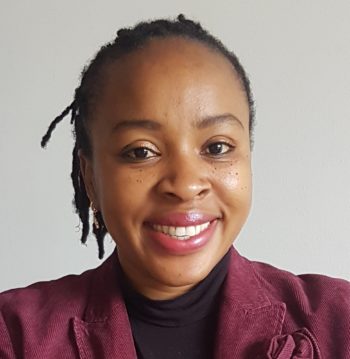 Chioma Achi is a Doctoral Researcher at the University of Cambridge in the United Kingdom. Chioma is a veterinarian by training with an advanced degree in Applied Microbiology, Biotechnology, and Veterinary Public Health. Her current research focuses on One-Health and seeks to answer questions on the evidence of transmission of antimicrobial resistance in Salmonella isolates recovered from people, animals and the environment. Her broad research interests are in the area of bacterial genomics, AMR in zoonotic pathogens, and food safety. Chioma is also interested in science communication on AMR and an advocate for antimicrobial stewardship.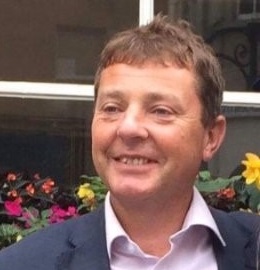 Phil Packer is the Innovation Lead, AMR and Vaccines, at Innovate UK in the United Kingdom. Phil leads on Antimicrobial Resistance (AMR) and Vaccines at Innovate UK, developing & delivering funding calls, supporting workshops and strategy. This includes overseeing extant and new projects funded through IUK funding mechanisms such as the Biomedical Catalyst and SMART call. In addition, he is responsible for the delivery of the following projects focused relating to AMR and Vaccines: China-UK AMR call, AMR in Humans and Various Vaccine calls. His areas of Interest include the One Health approach to addressing AMR holding therapeutic & prophylactic solutions, new diagnostics, solutions in the Agri-food sector and solutions in Infection, Prevention & Control.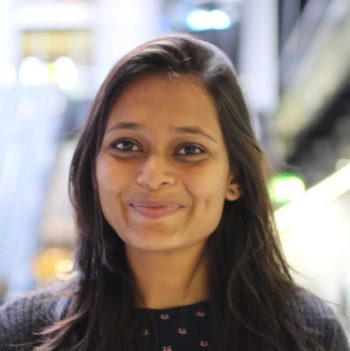 Nidhi Patel works as a scientist at PreviPharma Consulting GmbH, Mannheim, Germany. Her main research objective at the company is to combat AMR using patient 's own innate immunity arm in combination with antibiotics. Nidhi has a strong background in system and quantitative biology. Since the last few years she is working on AMR in industry as well in academic set up in different countries. Nidhi has organised some outreach program based on AMR awareness and behaviour change through games. Her contribution towards curbing AMR is not only through research activities but also involving herself in various social aspects such delivering seminars on importance of use and misuse of antibiotics (under education program), awareness programs, sharing and spreading the knowledge of experts through social media to reach out common man.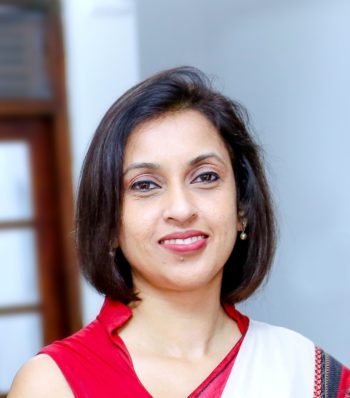 Chandanamali Punchihewa is the Chief Scientist at Genelabs Medical (Pvt) Ltd in Sri Lanka. Chandanamali is a molecular geneticist involved in molecular diagnostics. She has been carrying out molecular microbiology testing over the past 6 years, and has validated and offered several tests for antimicrobial resistance. She is currently more involved in Next Generation Sequencing-based tests, and would like to develop/offer NGS tests for microbial detection and AMR evaluation.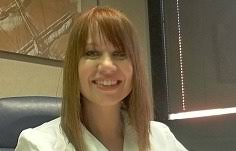 Pamela Barbadoro is Associate Professor-Infection Control Physician at the Università Politecnica delle Marche, Ancona, Italy. Pamela is a Medical Doctor with a residency in Hygiene and Preventive Medicine. She works as an Infection Control Physician at the Ancona teaching hospital with a focus on AMR surveillance, antibiotic-stewardship and surveillance and prevention of healthcare associated infections. Pamela is the co-coordinator of the Regional surveillance systems for antimicrobial resistance and healthcare-associated infections.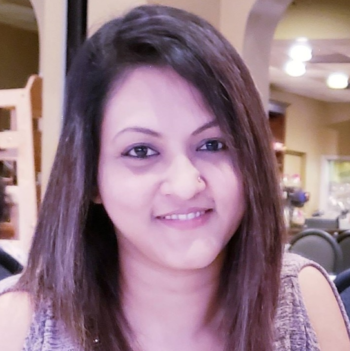 Afsana Sabrin is a Postdoctoral Reserach Fellow and Senator at the Albert Einstein College of Medicine, United States of America. As a scientist her research interest is to contribute to development of early and late-stage therapeutics to make a big impact on multiple diseases with high unmet potential. Afsana is a Postdoctoral Research Fellow at Albert Einstein College of Medicine, NY, USA. She is serving as Senator at Einstein Senate. Her current research is focused on developing inhibitor molecules of specific glycosyl transferase that are potential anti-cancer drugs. She has completed her PhD at Louisiana State University, LA, USA. Her PhD dissertation shed light on the transcriptional regulation of major multidrug transporters in lethal bacteria. Afsana characterized a novel oxidant-sensing transcriptional regulator, OstR, as a potential bacterial drug-target. She discovered gentamicin can induce expression of a major multidrug transporters in bacteria to efflux out structurally diverse antibiotics. Her PhD research documents important details to modify current antibiotics or develop novel therapeutics against lethal multi drug resistant bacterial infections.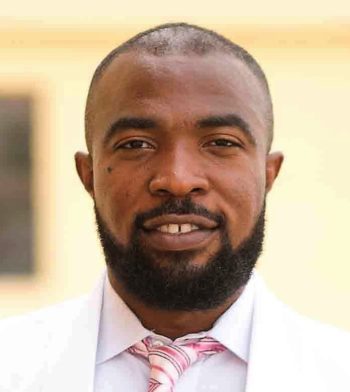 Emmanuel Benyeogor is the AMR Surveillance and Coordination Assistant at the Nigeria Centre for Disease Control in Nigeria. Emmanuel is a data scientist and epidemiologist by training. He works as a coordination assistant at the Nigeria Centre for Disease Control and support on data management and surveillance in the National AMR Technical Working Group. He is currently an AMR surveillance Fleming Fund fellow in Nigeria with Denmark Technical University as his host institution and a ProMED AMR moderator for Africa. For Emmanuel, using data to inform policy and drive action is at the crux of what fuels his motivation. Emmanuel is building capacity in the field of whole genome sequencing and metagenomics, in his recent proposal to understand the local burden of AMR in Nigeria with a correlation of socio-economic and health factors. He hopes to learn about possible AMR transfer from mothers to their under-fives. He is currently working on developing an Antimicrobial Resistance and Use alert system using a one health approach for surveillance.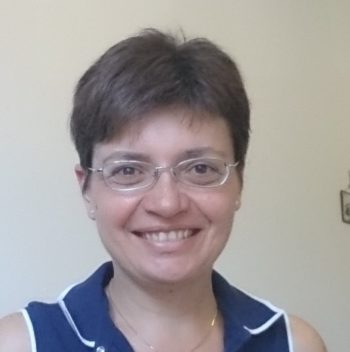 Luigia Scudeller is a Clinical Epidemiologist and Infectious Diseases physician in Italy. Luigia is very interested in education and training of young researchers in biomedical and clinical research methods, with an overall goal of improving research conduct and reporting. Since 2018 she is Medical Guideline Director of the European Society of Clinical Microbiology and Infectious Diseases. She coordinates the GAP-ON€ network, which aims at deriving a framework for the full One Health estimates of AMR in a global perspective. The network includes human and veterinary clinicians, human and veterinary microbiologists, experts in antimicrobial resistance burden, food safety, health-economics, and international law, as well as infection control experts, clinical epidemiologists, statisticians, and health information librarians.

Geethani Galagoda is the administrative head of a hospital laboratory with a laboratory network outside the hospital. Geethani is also the virologist in charge of the serology laboratory at Lanka Hospitals Diagnostics (LHD) in Sri Lanka. Geethani joined LHD as the Head of Laboratories in August 2016. She completed her MBBS in 1987 and post graduate MD in Medical Microbiology in 2000. Her 1 year post-graduate training was at the Centre for Disease Control and Prevention (CDC) in the USA. She was a virologist at the Medical Research Institute (MRI) where she was head of the Measles and Rubella, Rotavirus and Japanese Encephalitis National Laboratories and Hepatitis Laboratory. She has several publications in peer reviewed journals and has many scientific presentations. Geethani also has conducted many workshops in the field of virology. She is a post graduate medical teacher in the fields of Microbiology, Virology, Pathology, Venereology and Transfusion Medicine. She has been the Secretary of the Research and Ethics Review Committees of the MRI for 5 years. Also Geethani has been the editor of the SLMA Guidelines and Information on Vaccines, in 2017 and 2019.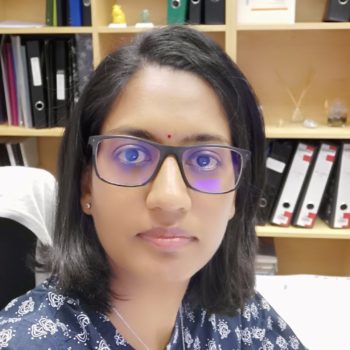 Vindana Chibabhai is a Clinical Microbiologist at Charlotte Maxeke Johannesburg Academic Hospital Clinical Microbiology Laboratory (National Health Laboratory Services) in South Africa. She knows that raising awareness of AMR is central to improving antimicrobial use. She recognises that much work needs to be done to understanding and preventing AMR. Vindana believes that improved diagnostics, stewardship and research can improve antimicrobial use. Vindana' s interests include the epidemiology, diagnosis, and management of multidrug resistant infections (bacterial and fungal) and implementation of novel stewardship strategies. She is involved in AMR and stewardship related activities and has co-authored several articles on AMR in peer-reviewed journals. Vindana is also a lecturer in the Department of Clinical Microbiology and Infectious Diseases at the University of the Witwatersrand (Wits). Vindana holds an MBBCh and a Masters of Medicine in Clinical Microbiology from Wits and an FCPath in Clinical Microbiology from the Colleges of Medicine SA. Vindana is the host of Microbe Mail podcast.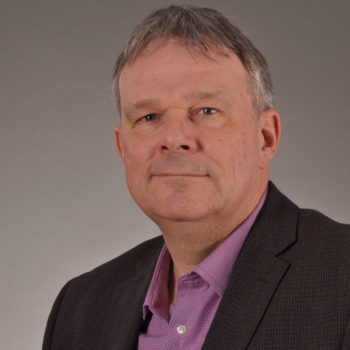 Herman Barkema is Professor in Epidemiology of Infectious Diseases at the University of Calgary in Canada. Herman completed his DVM degree at Utrecht University in The Netherlands. He spent 2½ years as manager of a large dairy and beef herd in Costa Rica, then taught bovine herd health at Utrecht University, and worked as an epidemiologist for the Dutch Animal Health Service while completing his PhD. He currently is Professor in Epidemiology of Infectious Diseases at the Faculty of Veterinary Medicine of the University of Calgary, with a joint appointment in the Cumming School of Medicine. He is also a Foreign Expert at the China Agricultural University. Herman's research program focuses on prevention and control of diseases in cattle herds, including antimicrobial resistance. He has published >325 scientific manuscripts and has lectured all over the world. He leads the UCalgary Biostatistics Centre, One Health @ UCalgary, the Environment research theme in the Mastitis Network, the Alberta Johne's Disease Initiative and the AMR – One Health Consortium.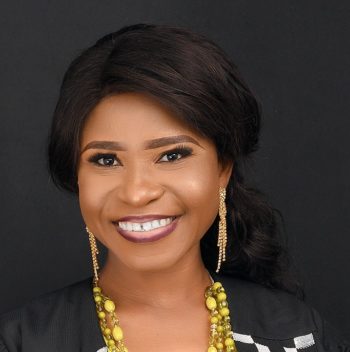 Anita E. Asamoah is a Public Health Epidemiologist working at the University of Ghana in Ghana. As a public health epidemiologist Anita is interested in combating AMR in any form she can, education in rural communities and research. Anita is a post graduate of University of Ghana. Her recent research is on factors associated with antimicrobial self-medication in eastern region of Ghana in rural communities. Respondents were found to prefer antimicrobial self medication rather then to visit health facilities.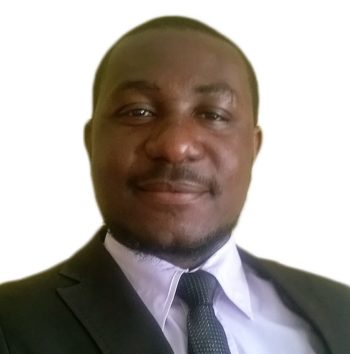 Chidozie Declan Iwu is a Microbiologist and a Public Health Epidemiologist with a specific interest in communicable disease epidemiology, molecular epidemiology, disease surveillance and monitoring & evaluation of health programs in low resource settings in South Africa. He has a keen interest in antimicrobial resistance from a one-health perspective and has published several scientific articles in this aspect. He was part of the concluded project on the Characterization and source tracking of antimicrobial resistance within the plant-food-water-public health nexus in the Eastern Cape Province of South Africa. He is open to scientific collaborations that seek to address communicable diseases and antimicrobial resistance, especially in vulnerable populations.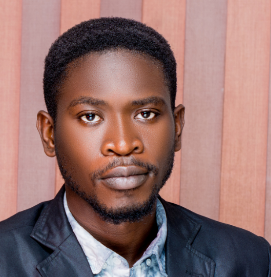 Oluwatosin Akinwotu is an environmental Microbiology Researcher working at the Combat Antimicrobial Resistance Initiative (CARI-X) in Nigeria. Oluwatosin is a PhD researcher in Microbiology, University of Ibadan, Nigeria, with over 8 years experience in Antibiotics Resistance-related research. He is currently focusing on Antibiotics resistant Enterobacteriaceae in selected wetlands in Nigeria. He is the founder of Combat Antimicrobial Resistance Initiative (CARI-X), an establishment on the mission to strengthen the global war against AMR by engaging in AMR Stewardship using "One Health" approach. He is a OneHealth Advocacy and Mentorship (OHAM) Fellow, demonstrating quality leadership in coordinating and training cohorts of young and smart professionals in various areas to mitigate the continuous proliferation of AMR and "Superbugs" in Nigeria. Oluwatosin also joins other youth organizations to engage in regular Infection Prevention and Control (IPC) Sensitation programs.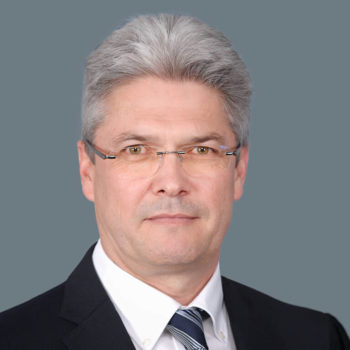 Stephen Hawser is the CEO at IHMA Europe in Switzerland. His primary interest being R & D of new therapies to combat AMR and running surveillance studies to monitor and help combat AMR, Stephen has 25 years of anti-infective industrial experience and is CEO of IHMA Europe Sàrl since 2009. IHMA Europe has state-of-the-art laboratories and is based in Monthey, Switzerland. Prior to joining IHMA, Stephen held several key positions in the pharmaceutical industry spanning around 15 years with focus in antibacterial and antifungal research and development. His industry experience has come with his affiliations with Arpida (Switzerland), GlaxoWellcome (Italy), Hoechst Marion Roussel (France) and Marion Merrell Dow (Italy) and secondments to Hoechst (Frankfurt, Germany and Mumbai, India) and to University Hospitals / CWRU (Cleveland, OH, USA). He regularly publishes in peer-reviewed journals manuscripts on surveillance and resistance and always welcomes opportunities to share ideas and work together.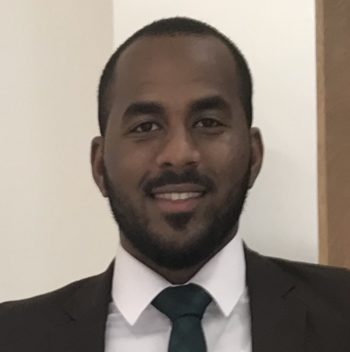 Osama Madni is a Master student at the University of KwaZulu-Natal in South Africa. The aim of his research study is to delineate the molecular epidemiology of carbapenem-resistant Enterobacterales (CREs) colonizing patients in intensive care units in public and private hospitals in the Mgungundlovu District. His current/anticipated commitment to combat Antimicrobial resistance: Participating in to enrich our knowledge in this topic will insinuate scientist communities forward to developing new generations of antibiotics, furthermore, encouraging national and international decision-makers at healthcare systems to undertake policies for Carbapenems use.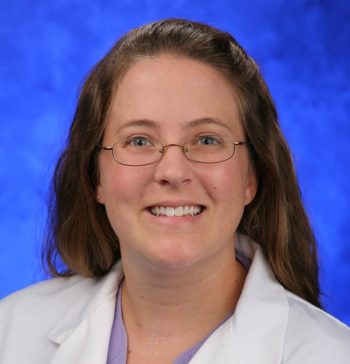 Nicole Hackman is an associate professor of pediatrics at Penn State College of Medicine, Pennsylvania, USA. She is a co-founder of the Pennsylvania Consortium for Antibiotic Stewardship (PCAS), a multi-specialty organization dedicated toward antibiotic stewardship education and research through collaboration. Nicole participated in several research projects exploring the role of provider education in the use of watchful waiting for pediatric acute otitis media, and is currently developing an outpatient antibiotic stewardship program for her health system. She is an active clinician, educator and researcher.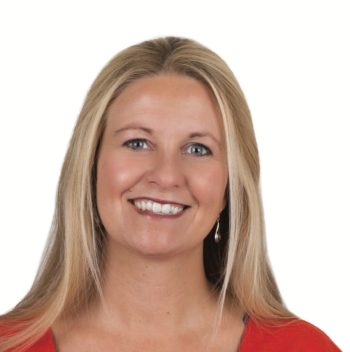 Abigail  Herron is Global Head of responsible investment at Aviva Investors in the UK. Abigail is a leader and ambassador for sustainable investment within Aviva Investors and externally, working closely with the investment teams as well as directly with clients and engaging with investee companies, NGOs and public policy makers across the spectrum of environmental, social and governance topics. She has a special interest in the role investors can play in tackling AMR and is the co-founder of the Superbugs and Super Risks series of events and reports. Abigail recently completed a Masters in antibiotic resistance at the University of Cambridge.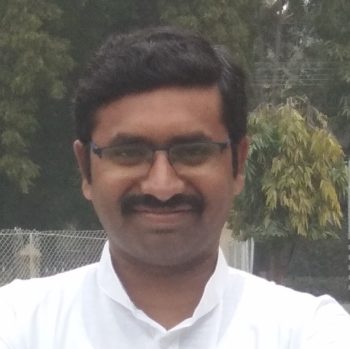 Thulasiraman, P is an Assistant Professor at Banaras Hindu University, Varanasi in India. He is working as Assistant Professor in Veterinary Physiology in the Faculty of Veterinary and Animal Sciences. He is in favor of curtailing AMR due to its devastating nature. He did his Doctoral research on AMR (Antibiotic Resistance Pattern Mapping in Bovine Mastitis milk) from ICAR-National Dairy Research Institute, India.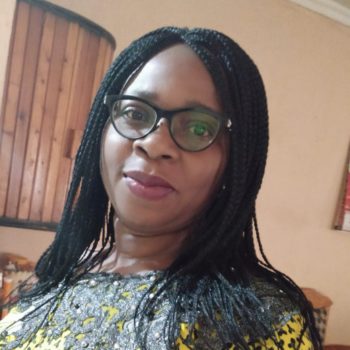 Ifeoluwa Akanni is a pharmacist, public health consultant with over three decades of experience spanning private, clinical and public health. Currently she is a PhD student at ABU Zaria in Nigeria. In the community, she has been involved in educating clients visiting the community pharmacy on rational antibiotic use and as a hospital pharmacist, was a member of the infection control team, where she created awareness among colleagues and other health professionals on importance of effective antimicrobial stewardship. Her passion for antimicrobial resistance led her to carry out a research on antimalarial drug resistance. As part of her ongoing PhD program, she is currently working on a research on antibiotic resistance in chronic wounds infections with particular focus on S. aureus in immuno-compromised patients.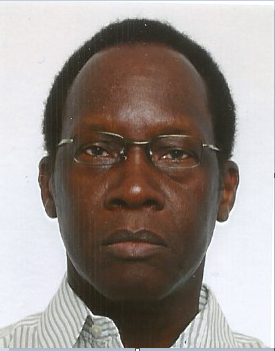 Charles Lam is a Medical Microbiologist with a strong commercial acumen. He works with the EU and UNIDO as a Senior Monitoring and Evaluation Expert. He also has >30 years of hands on drug R&D—from the bench to the bedside working for a big pharma. He is experienced in the qualitative and quantitative use of real world data for the synthesis of epidemiological real world evidence on the burden and costs of infectious diseases. His motivation to join is based on the concept of One Health as a potential framework to understand the 'wicked problems' caused by AMR. Solutions to AMR require a highly coordinated and carefully led process by multi-sector and inter-disciplinary collaborative approaches for change that every stakeholder can accept. With over 30 years' experience working in a big pharma, Charles has a clear role to contribute to tackling the wicked problems of AMR.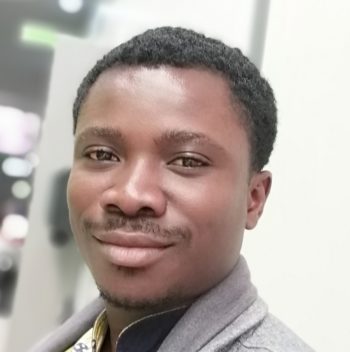 Jonathan Asante is a PhD student at the Antimicrobial Research Unit, University of KwaZulu Natal in South Africa. Jonathan is a pharmacist and a member of the Pharmaceutical Society of Ghana, with experience in hospital and community pharmacy practice. In pharmacy practice, he has been worked closely with other health professionals to ensure better treatment outcomes for patients and responsible use of antimicrobials. He is currently a PhD candidate at the Antimicrobial Research Unit, University of KwaZulu Natal, South Africa. His project focuses on antimicrobial resistance and resistance determinants in bacteria from clinical and food animal sources. His Master's research focused on the molecular characterization of methicillin-resistant Staphylococcus aureus isolates from a hospital in Ghana. Passionate about antimicrobial resistance (AMR), he is determined to contribute his part through research to stem the tide of AMR. He has research published in peer-reviewed journals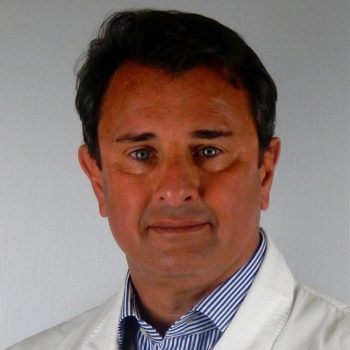 Andrea Gori is Professor of Infectious Diseases at the Università degli Studi di Milano in Italy. He is head of the Infectious Diseases Unit at Fondazione IRCCS Ca'Granda Ospedale Maggiore Policlinico. Andrea works in the immunopathogenesis of viral and bacterial infections and in mechanisms of interaction between the pathogens and the host focusing in how to translate information learned from pathogenetic studies into the clinic. His research activities focuses on human T cell phenotypic and functional analysis, T cell activation, and in the mechanisms of immune reconstitution and microbiota interaction. He directs several research programs dedicated to the investigation of the immunopathogenesis of antiretroviral-treated HIV infection. Andrea is involved in educational projects on antimicrobial stewardship developing a significant experience in managing epidemiological and clinical aspect of AMR infections. As a PI he has performed numerous studies participating in international projects to improve the quality of care for patients affected by infectious diseases. He has published over 200 peer-reviewed articles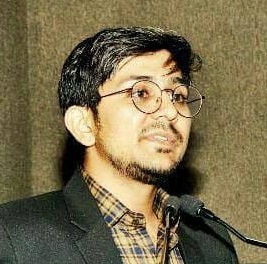 Krunal Dholiya is Co-founder at Framtix Holdings AB in Sweden. His company Framtix holdings ab is developing various antimicrobial materials and coating. Krunal is Assistant Professor at VNSGU, Surat. Since last many years, he has been working on Antimicrobial compounds and on the development of resistance against them. Currently, he is conducting research on the application of bacterial spores against AMR.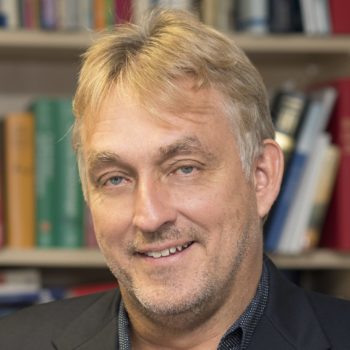 Achim Hoerauf is the Director and Chair, Institute for Medical Microbiology at the University Bonn Medical Center in Germany. Achim is a Full Professor of Microbiology and Parasitology and Director of the above Institute. It is the central Infectious Diseases lab of the medical center, processing more than 120,000 samples per year. Since 2013, he has been coordinator of the German Ministry for Research funded German Center for Infection Research (DZIF) in Bonn-Cologne. Since May 2017, he is chairman of the German Network against Neglected Tropical Diseases in Germany (www. DNTDs.de). Achim is known for his work in Tropical Medicine, specifically, for pioneering a new treatment for filariasis (a group of NTDs), which exploits the symbiosis between filariae and bacterial endosymbionts called Wolbachia. This discovery has sparked development of macrofilaricidal research programmes by the Gates Foundation and DNDi. His group also found the natural compound Corallopyronin A to be an antibiotic active against human filariasis and heartworm disease, as well as against Staph aureus and Gonococci and Chlamydiae.