Meet our Ambassadors 151- …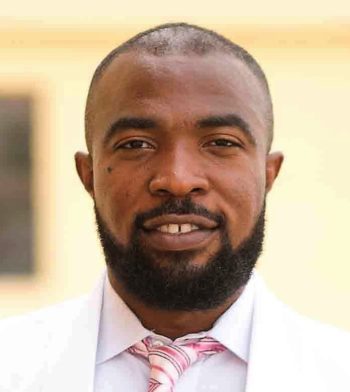 Emmanuel Benyeogor is the AMR Surveillance and Coordination Assistant at the Nigeria Centre for Disease Control in Nigeria. Emmanuel is a data scientist and epidemiologist by training. He works as a coordination assistant at the Nigeria Centre for Disease Control and support on data management and surveillance in the National AMR Technical Working Group. He is currently an AMR surveillance Fleming Fund fellow in Nigeria with Denmark Technical University as his host institution and a ProMED AMR moderator for Africa. For Emmanuel, using data to inform policy and drive action is at the crux of what fuels his motivation. Emmanuel is building capacity in the field of whole genome sequencing and metagenomics, in his recent proposal to understand the local burden of AMR in Nigeria with a correlation of socio-economic and health factors. He hopes to learn about possible AMR transfer from mothers to their under-fives. He is currently working on developing an Antimicrobial Resistance and Use alert system using a one health approach for surveillance.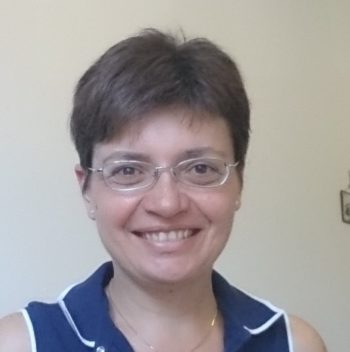 Luigia Scudeller is a Clinical Epidemiologist and Infectious Diseases physician in Italy. Luigia is very interested in education and training of young researchers in biomedical and clinical research methods, with an overall goal of improving research conduct and reporting. Since 2018 she is Medical Guideline Director of the European Society of Clinical Microbiology and Infectious Diseases. She coordinates the GAP-ON€ network, which aims at deriving a framework for the full One Health estimates of AMR in a global perspective. The network includes human and veterinary clinicians, human and veterinary microbiologists, experts in antimicrobial resistance burden, food safety, health-economics, and international law, as well as infection control experts, clinical epidemiologists, statisticians, and health information librarians.

Geethani Galagoda is the administrative head of a hospital laboratory with a laboratory network outside the hospital. Geethani is also the virologist in charge of the serology laboratory at Lanka Hospitals Diagnostics (LHD) in Sri Lanka. Geethani joined LHD as the Head of Laboratories in August 2016. She completed her MBBS in 1987 and post graduate MD in Medical Microbiology in 2000. Her 1 year post-graduate training was at the Centre for Disease Control and Prevention (CDC) in the USA. She was a virologist at the Medical Research Institute (MRI) where she was head of the Measles and Rubella, Rotavirus and Japanese Encephalitis National Laboratories and Hepatitis Laboratory. She has several publications in peer reviewed journals and has many scientific presentations. Geethani also has conducted many workshops in the field of virology. She is a post graduate medical teacher in the fields of Microbiology, Virology, Pathology, Venereology and Transfusion Medicine. She has been the Secretary of the Research and Ethics Review Committees of the MRI for 5 years. Also Geethani has been the editor of the SLMA Guidelines and Information on Vaccines, in 2017 and 2019.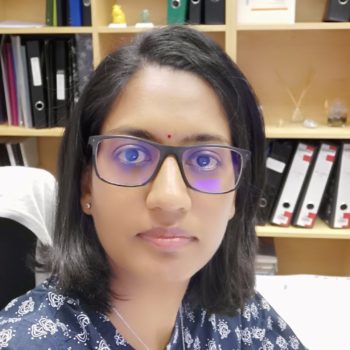 Vindana Chibabhai is a Clinical Microbiologist at Charlotte Maxeke Johannesburg Academic Hospital Clinical Microbiology Laboratory (National Health Laboratory Services) in South Africa. She knows that raising awareness of AMR is central to improving antimicrobial use. She recognises that much work needs to be done to understanding and preventing AMR. Vindana believes that improved diagnostics, stewardship and research can improve antimicrobial use. Vindana' s interests include the epidemiology, diagnosis, and management of multidrug resistant infections (bacterial and fungal) and implementation of novel stewardship strategies. She is involved in AMR and stewardship related activities and has co-authored several articles on AMR in peer-reviewed journals. Vindana is also a lecturer in the Department of Clinical Microbiology and Infectious Diseases at the University of the Witwatersrand (Wits). Vindana holds an MBBCh and a Masters of Medicine in Clinical Microbiology from Wits and an FCPath in Clinical Microbiology from the Colleges of Medicine SA.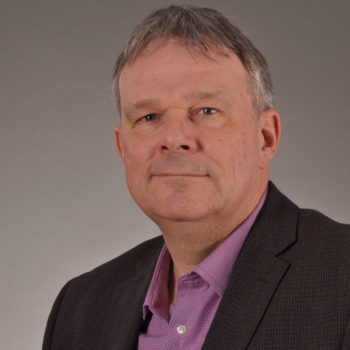 Herman Barkema is Professor in Epidemiology of Infectious Diseases at the University of Calgary in Canada. Herman completed his DVM degree at Utrecht University in The Netherlands. He spent 2½ years as manager of a large dairy and beef herd in Costa Rica, then taught bovine herd health at Utrecht University, and worked as an epidemiologist for the Dutch Animal Health Service while completing his PhD. He currently is Professor in Epidemiology of Infectious Diseases at the Faculty of Veterinary Medicine of the University of Calgary, with a joint appointment in the Cumming School of Medicine. He is also a Foreign Expert at the China Agricultural University. Herman's research program focuses on prevention and control of diseases in cattle herds, including antimicrobial resistance. He has published >325 scientific manuscripts and has lectured all over the world. He leads the UCalgary Biostatistics Centre, One Health @ UCalgary, the Environment research theme in the Mastitis Network, the Alberta Johne's Disease Initiative and the AMR – One Health Consortium.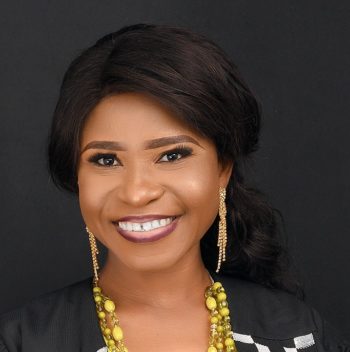 Anita E. Asamoah is a Public Health Epidemiologist working at the University of Ghana in Ghana. As a public health epidemiologist Anita is interested in combating AMR in any form she can, education in rural communities and research. Anita is a post graduate of University of Ghana. Her recent research is on factors associated with antimicrobial self-medication in eastern region of Ghana in rural communities. Respondents were found to prefer antimicrobial self medication rather then to visit health facilities.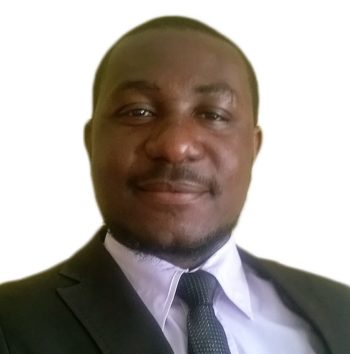 Chidozie Declan Iwu is an Antimicrobial resistance ambassador studying at the University of Pretoria, South Africa. Chidozie Declan is a Microbiologist and a public health enthusiast. He was part of the concluded project on the Characterization and source tracking of antimicrobial resistance within the plant-food-water-public health nexus in the Eastern Cape Province of South Africa. His research interests are on infectious disease control, surveillance and outbreak preparedness/investigations with a concurrent focus on antimicrobial resistance stewardship using the one-health approach. Research in the area of vaccine-preventable disease epidemiology in low and middle-income countries also interests him.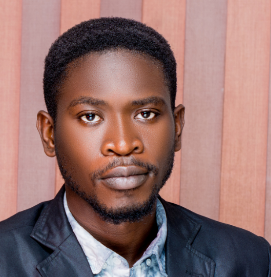 Oluwatosin Akinwotu is an environmental Microbiology Researcher working at the Combat Antimicrobial Resistance Initiative (CARI-X) in Nigeria. Oluwatosin is a PhD researcher in Microbiology, University of Ibadan, Nigeria, with over 8 years experience in Antibiotics Resistance-related research. He is currently focusing on Antibiotics resistant Enterobacteriaceae in selected wetlands in Nigeria. He is the founder of Combat Antimicrobial Resistance Initiative (CARI-X), an establishment on the mission to strengthen the global war against AMR by engaging in AMR Stewardship using "One Health" approach. He is a OneHealth Advocacy and Mentorship (OHAM) Fellow, demonstrating quality leadership in coordinating and training cohorts of young and smart professionals in various areas to mitigate the continuous proliferation of AMR and "Superbugs" in Nigeria. Oluwatosin also joins other youth organizations to engage in regular Infection Prevention and Control (IPC) Sensitation programs.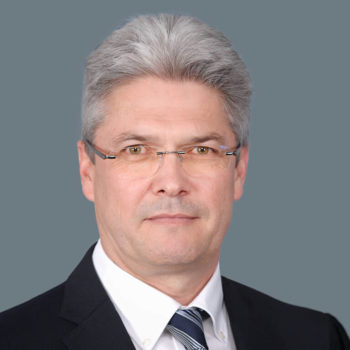 Stephen Hawser is the CEO at IHMA Europe in Switzerland. His primary interest being R & D of new therapies to combat AMR and running surveillance studies to monitor and help combat AMR, Stephen has 25 years of anti-infective industrial experience and is CEO of IHMA Europe Sàrl since 2009. IHMA Europe has state-of-the-art laboratories and is based in Monthey, Switzerland. Prior to joining IHMA, Stephen held several key positions in the pharmaceutical industry spanning around 15 years with focus in antibacterial and antifungal research and development. His industry experience has come with his affiliations with Arpida (Switzerland), GlaxoWellcome (Italy), Hoechst Marion Roussel (France) and Marion Merrell Dow (Italy) and secondments to Hoechst (Frankfurt, Germany and Mumbai, India) and to University Hospitals / CWRU (Cleveland, OH, USA). He regularly publishes in peer-reviewed journals manuscripts on surveillance and resistance and always welcomes opportunities to share ideas and work together.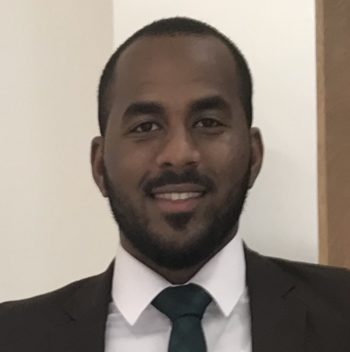 Osama Madni is a Master student at the University of KwaZulu-Natal in South Africa. The aim of his research study is to delineate the molecular epidemiology of carbapenem-resistant Enterobacterales (CREs) colonizing patients in intensive care units in public and private hospitals in the Mgungundlovu District. His current/anticipated commitment to combat Antimicrobial resistance: Participating in to enrich our knowledge in this topic will insinuate scientist communities forward to developing new generations of antibiotics, furthermore, encouraging national and international decision-makers at healthcare systems to undertake policies for Carbapenems use.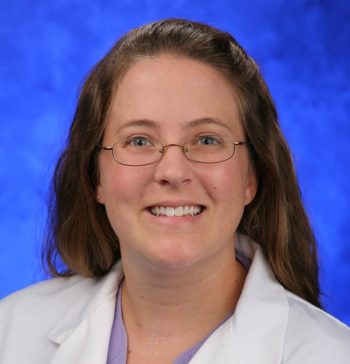 Nicole Hackman is an associate professor of pediatrics at Penn State College of Medicine, Pennsylvania, USA. She is a co-founder of the Pennsylvania Consortium for Antibiotic Stewardship (PCAS), a multi-specialty organization dedicated toward antibiotic stewardship education and research through collaboration. Nicole participated in several research projects exploring the role of provider education in the use of watchful waiting for pediatric acute otitis media, and is currently developing an outpatient antibiotic stewardship program for her health system. She is an active clinician, educator and researcher.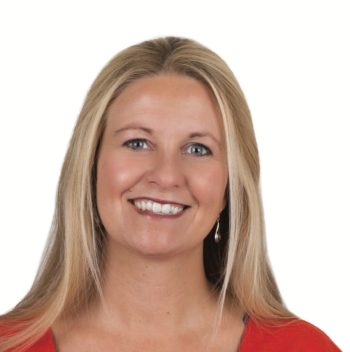 Abigail  Herron is Global Head of responsible investment at Aviva Investors in the UK. Abigail is a leader and ambassador for sustainable investment within Aviva Investors and externally, working closely with the investment teams as well as directly with clients and engaging with investee companies, NGOs and public policy makers across the spectrum of environmental, social and governance topics. She has a special interest in the role investors can play in tackling AMR and is the co-founder of the Superbugs and Super Risks series of events and reports. Abigail recently completed a Masters in antibiotic resistance at the University of Cambridge.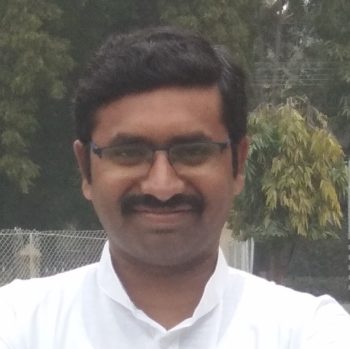 Thulasiraman, P is an Assistant Professor at Banaras Hindu University, Varanasi in India. He is working as Assistant Professor in Veterinary Physiology in the Faculty of Veterinary and Animal Sciences. He is in favor of curtailing AMR due to its devastating nature. He did his Doctoral research on AMR (Antibiotic Resistance Pattern Mapping in Bovine Mastitis milk) from ICAR-National Dairy Research Institute, India.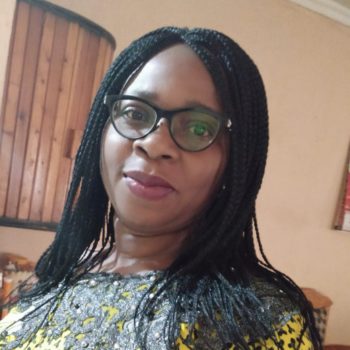 Ifeoluwa Akanni is a pharmacist, public health consultant with over three decades of experience spanning private, clinical and public health. Currently she is a PhD student at ABU Zaria in Nigeria. In the community, she has been involved in educating clients visiting the community pharmacy on rational antibiotic use and as a hospital pharmacist, was a member of the infection control team, where she created awareness among colleagues and other health professionals on importance of effective antimicrobial stewardship. Her passion for antimicrobial resistance led her to carry out a research on antimalarial drug resistance. As part of her ongoing PhD program, she is currently working on a research on antibiotic resistance in chronic wounds infections with particular focus on S. aureus in immuno-compromised patients.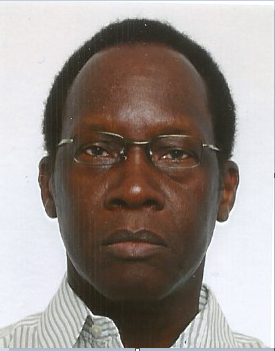 Charles Lam is a Medical Microbiologist with a strong commercial acumen. He works with the EU and UNIDO as a Senior Monitoring and Evaluation Expert. He also has >30 years of hands on drug R&D—from the bench to the bedside working for a big pharma. He is experienced in the qualitative and quantitative use of real world data for the synthesis of epidemiological real world evidence on the burden and costs of infectious diseases. His motivation to join is based on the concept of One Health as a potential framework to understand the 'wicked problems' caused by AMR. Solutions to AMR require a highly coordinated and carefully led process by multi-sector and inter-disciplinary collaborative approaches for change that every stakeholder can accept. With over 30 years' experience working in a big pharma, Charles has a clear role to contribute to tackling the wicked problems of AMR.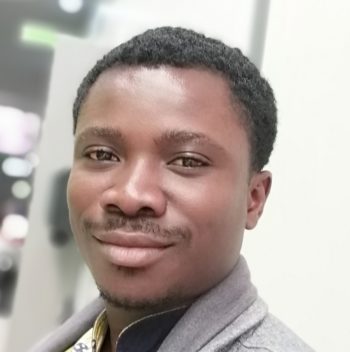 Jonathan Asante is a PhD student at the Antimicrobial Research Unit, University of KwaZulu Natal in South Africa. Jonathan is a pharmacist and a member of the Pharmaceutical Society of Ghana, with experience in hospital and community pharmacy practice. In pharmacy practice, he has been worked closely with other health professionals to ensure better treatment outcomes for patients and responsible use of antimicrobials. He is currently a PhD candidate at the Antimicrobial Research Unit, University of KwaZulu Natal, South Africa. His project focuses on antimicrobial resistance and resistance determinants in bacteria from clinical and food animal sources. His Master's research focused on the molecular characterization of methicillin-resistant Staphylococcus aureus isolates from a hospital in Ghana. Passionate about antimicrobial resistance (AMR), he is determined to contribute his part through research to stem the tide of AMR. He has research published in peer-reviewed journals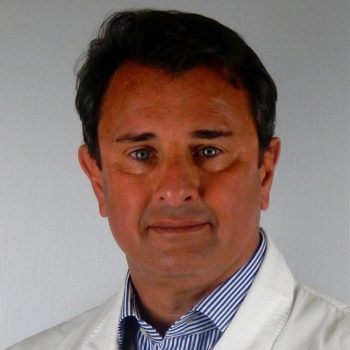 Andrea Gori is Professor of Infectious Diseases at the Università degli Studi di Milano in Italy. He is head of the Infectious Diseases Unit at Fondazione IRCCS Ca'Granda Ospedale Maggiore Policlinico. Andrea works in the immunopathogenesis of viral and bacterial infections and in mechanisms of interaction between the pathogens and the host focusing in how to translate information learned from pathogenetic studies into the clinic. His research activities focuses on human T cell phenotypic and functional analysis, T cell activation, and in the mechanisms of immune reconstitution and microbiota interaction. He directs several research programs dedicated to the investigation of the immunopathogenesis of antiretroviral-treated HIV infection. Andrea is involved in educational projects on antimicrobial stewardship developing a significant experience in managing epidemiological and clinical aspect of AMR infections. As a PI he has performed numerous studies participating in international projects to improve the quality of care for patients affected by infectious diseases. He has published over 200 peer-reviewed articles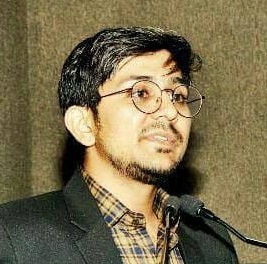 Krunal Dholiya is Co-founder at Framtix Holdings AB in Sweden. His company Framtix holdings ab is developing various antimicrobial materials and coating. Krunal is Assistant Professor at VNSGU, Surat. Since last many years, he has been working on Antimicrobial compounds and on the development of resistance against them. Currently, he is conducting research on the application of bacterial spores against AMR.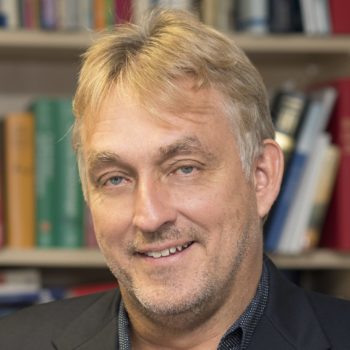 Achim Hoerauf is the Director and Chair, Institute for Medical Microbiology at the University Bonn Medical Center in Germany. Achim is a Full Professor of Microbiology and Parasitology and Director of the above Institute. It is the central Infectious Diseases lab of the medical center, processing more than 120,000 samples per year. Since 2013, he has been coordinator of the German Ministry for Research funded German Center for Infection Research (DZIF) in Bonn-Cologne. Since May 2017, he is chairman of the German Network against Neglected Tropical Diseases in Germany (www. DNTDs.de). Achim is known for his work in Tropical Medicine, specifically, for pioneering a new treatment for filariasis (a group of NTDs), which exploits the symbiosis between filariae and bacterial endosymbionts called Wolbachia. This discovery has sparked development of macrofilaricidal research programmes by the Gates Foundation and DNDi. His group also found the natural compound Corallopyronin A to be an antibiotic active against human filariasis and heartworm disease, as well as against Staph aureus and Gonococci and Chlamydiae.