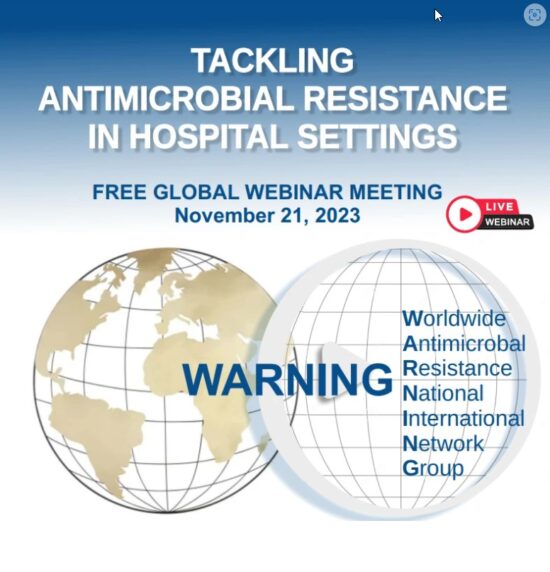 Tackling Antimicrobial Resistance in Hospital Settings
Over the course of the webinar meeting, speakers from all around the world will debate the
main aspects of AMR and prevention and management of infections in the hospital
settings.
The webinar will be held during World Antimicrobial Resistance Awareness Week. It aims
to increase awareness of AMR and encourage a comprehensive approach to infections in
hospital settings.
To give people from all over the world the opportunity to connect, the webinar will last 15
hours, starting at 6.55 a.m. UTC and ending at 10.00 p.m. UTC.
Dr Maarten van Dongen will present AMR Insights at 7:55 – 8:10 UTC.
All participants will receive a certificate of participation.
Back
Ambassador Network
Join the AMR Insights Ambassador Network today!
Connect to over 550 AMR professionals and students in 60 countries!
More information