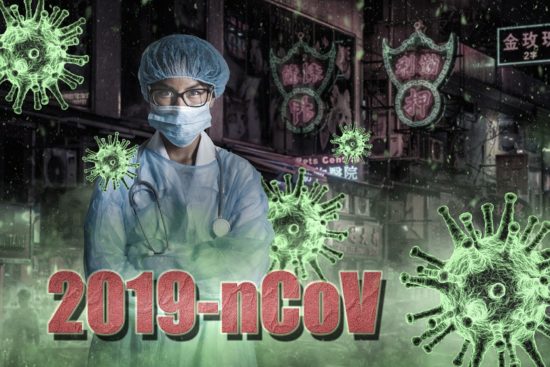 Seminar: Corona 2019-nCoV, lessons to be learned for AMR: Postponed
Postponed to later this year 2020.
The new Coronavirus 2019-nCoV, emerging in Wuhan in early December, has been spreading within and outside China. Officially, the WHO has declared the emergency situation.
The virus has led to a large number of actions and initiatives in a short period of time. Cities with millions of inhabitants were simply closed, festivities cancelled, and travel severely curtailed. An entirely new hospital was built in Wuhan within days. In the meantime, 'several hundreds' of deaths have been reported inside and outside China. This is a dramatic number, but nothing compared to the approximately 2000 (!) deaths caused by Antimicrobial Resistance (AMR) on a daily basis.
The Corona crisis is far from finalized and the number of deaths will continue to rise. Measures will be added and as a society we will increasingly notice the consequences on economic, social and other levels.
A new, virulent and resistant bacterium can also lead to a worldwide epidemic and crisis situation. If so, what can we learn from the approach to the Corona crisis? What are the do's and don'ts?
This Seminar
In this Seminar we will address the question of how the approach to the Corona crisis can be taken as an example for a future AMR-crisis: on an international, national, regional and local level. And if we can learn from the 'Corona approach', what should we prepare and install today, tomorrow and the day after tomorrow?
The Seminar is intended for..
The Seminar is intended for professionals who are part of the global fight against AMR: officials, doctors and veterinarians, health managers, policy developers, civil servants, health economists, quality controllers, companies that bring new molecular diagnostics, antibiotics, other antimicrobial agents but also, for example, new health apps on the market.
Details of the Seminar
Date: 25 June, 2020
The costs for the Seminar are € 145 + VAT. 
Costs include coffee/tea, refreshments and networking drinks. 
The Seminar Driving Behavioural Change to combat AMR starts at 13.00 am and ends at 05.00 pm. Networking drinks will be served to 06.00 pm.  
The Seminar takes place at the Royal Tropical Institute in Amsterdam.
The Royal Tropical Institute is located at the Mauritskade 64
1092 AD Amsterdam, The Netherlands.
The registration will open mid February.  
Back