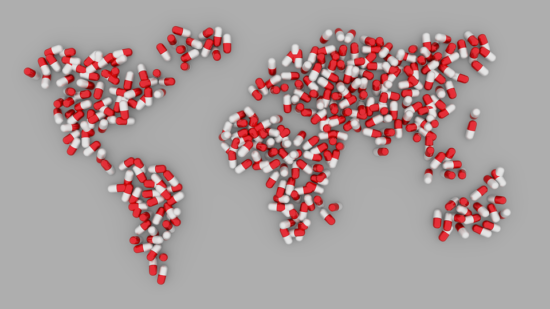 Summit consultation: Focus on Prescription
27/01/2022 - 27/01/2022
04:00 PM - 06:00 PM CET
Online meeting
AMR Insights
Date and time: 27 January, 16:00 – 18:00 CET
Behavioral change in prescribing antibiotics through gamified programs
The online summit will consult selected international stakeholders to bring about behavioral change in antibiotic prescribing through the use of gamified programs. The starting point of the summit consultation is 'Focus on Prescription'. This program is considered by WHO to be "at the forefront of modern approaches to behavioral change".
Towards a cooperation to make the program accessible at no costs
The summit consultation will lead to the establishment of an international, public-private cooperation that will move on 'Focus on Prescription'. The program will be further developed and made available at no costs to the 16 million antibiotic prescribing professionals worldwide. The newly established cooperation is to be operational by April 2022. The program will be introduced by the end of 2022. Upon proven success, the cooperation will also focus on the development and implementation of gamified programs for other AMR-related areas. 
Global AMR stakeholders welcome
The online summit consultation welcomes Board members, CEOs and Executives of the global AMR stakeholders. The summit consultation is by personal invitation only. There are no costs involved in attending the summit consultation. 
Interested to join?
If you are interested in attending this event, please let us know by email to AMR Insights: info@AMR-Insights.eu. 
Agenda of the summit consultation
– Welcome and introduction participants
– Global antimicrobial resistance (AMR) threat and solution directions; AMR Insights
– Importance of behaviour change in antibiotic stewardship; WHO
– Power of gamified programs; Mindgame
– Opportunities for gamified program to impact antibiotic stewardship; TBC
– Experiences and expectations participants with AMR games; All
– Global ambition Focus on Prescription; AMR Insights
– Models of collaboration to achieve the goals; AMR Insights
– Q&A, suggestions and next steps for co-creation; All
More information 
More information on 'Focus on Prescription' is available on the website of the gamified program.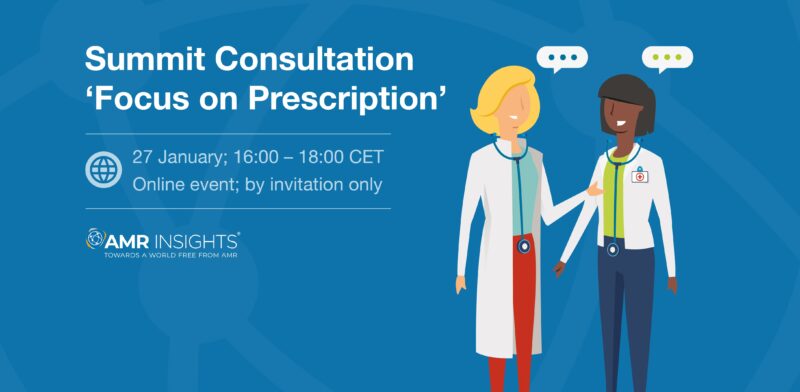 Back
Technology Database
Display your AMR Technology, Product and Service
Suppliers and Users of Technologies, Products and Services benefit from CAPI.
CAPI (Continuous AMR Partnering Initiative) unites Suppliers and Users worldwide with the aim to add to the curbing of AMR.
Read more and make your own Technology Page >>