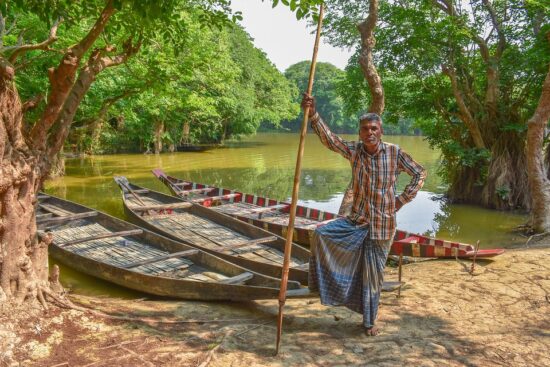 Antimicrobial resistance pattern in domestic animal – wildlife – environmental niche via the food chain to humans with a Bangladesh perspective; a systematic review
30 August 2020
Antimicrobial resistance (AMR) is a growing concern globally, but the impact is very deleterious in the context of Bangladesh. Recent review article on the AMR issue demonstrates the scenario in human medicine; unfortunately, no attempt was taken to address this as One Health issue. The antimicrobial resistance bacteria or genes are circulating in the fragile ecosystems and disseminate into human food chain through direct or indirect ways. In this systematic review we are exploring the mechanism or the process of development of resistance pathogen into human food chain via the domestic animal, wildlife and environmental sources in the context of One Health and future recommendation to mitigate this issue in Bangladesh.
Author(s): Shahneaz Ali Khan, Mohammed Ashif Imtiaz, Md. Abu Sayeed, Amir Hossan Shaikat & Mohammad Mahmudul Hassan

Healthy Animals
Back
Registration now open:
International Masterclass AMR 29 SEP delivered digitally: 2 = 1!
Science, Health-Economic & Societal impact
Global causes and global solutions
Bottom-up, interactive approach
International Experts involved
Offered online!
Register today >>