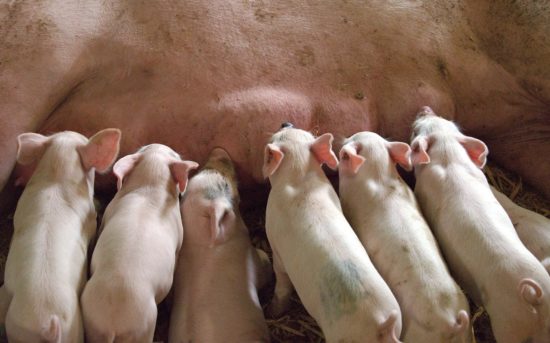 Antimicrobial Resistance in Swine Fecal Specimens Across Different Farm Management Systems
19 June 2020
Antimicrobial use in agricultural animals is known to be associated with increases in antimicrobial resistance. Most prior studies have utilized culture and susceptibility testing of select organisms to document these phenomena. In this study we aimed to detect 66 antimicrobial resistance (AMR) genes for 10 antimicrobial agent classes directly in swine fecal samples using our previously developed antimicrobial resistance TaqMan array card (AMR-TAC) across three different swine farm management systems. 
The results showed that AMR prevalence occurred both early, presumably from mothers, as well as after weaning, presumably from the environment. In summary, detection of AMR genes directly in fecal samples can be used to qualitatively and quantitatively monitor AMR in swine farms.
Author(s): Suporn Pholwat et al

Healthy Animals
Back
Boosting innovation to curb AMR?
AMR Innovation Mission UK 2021
The AMR Innovation Mission UK 2021 aims to add to the global curbing of AMR by boosting joint early & translational research, R&D, clinical development,  validation, registration and commercialisation of vaccines, microbial diagnostics and antimicrobial products.
Read more and get involved >>