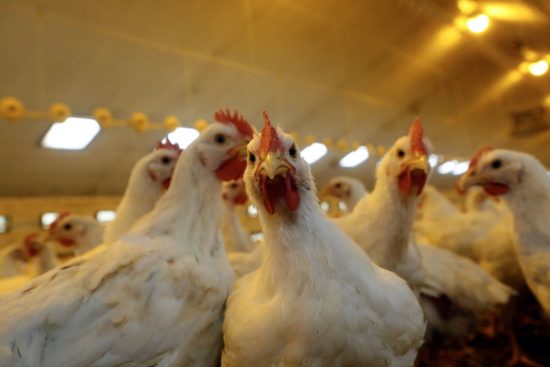 Antibiotic Resistance Genes in Antibiotic-Free Chicken Farms
28 March 2020
Rising concern about the use of antibiotics in food production has resulted in many studies on the occurrence of antibiotic resistance genes (ARGs) in animal-associated bacterial communities. There are few baseline data on the abundance of ARGs on farms where chickens are intensively raised with little or no use of antibiotics. This study used a high-throughput quantitative PCR array to survey two antibiotic-free chicken farms for the occurrence of ARGs and mobile genetic elements known to enhance the spread of ARGs. No antibiotics had been used on the study farms for five years prior to this study. The results provide a baseline for the occurrence of resistance genes in the chicken production system without direct selective pressure.
Author(s): Yuhong Liu et al

Healthy Animals
Back
Boosting innovation to curb AMR?
AMR Innovation Mission UK 2021
The AMR Innovation Mission UK 2021 aims to add to the global curbing of AMR by boosting joint early & translational research, R&D, clinical development,  validation, registration and commercialisation of vaccines, microbial diagnostics and antimicrobial products.
Read more and get involved >>