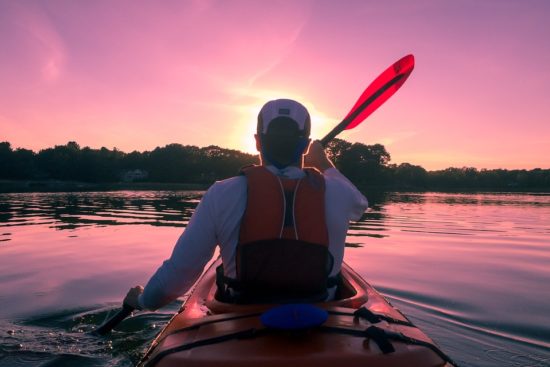 A Pilot Study of Chicago Waterways as Reservoirs of Multi-Drug Resistant Enterobacteriaceae (MDR-Ent) in a High-Risk Region for Community-Acquired MDR-Ent Infection in Children
07 February 2020
Community-acquired multi-drug resistant (MDR) Enterobacteriaceae (Ent) infections continue to increase in the U.S. In prior studies we identified neighboring regions in Chicago, Illinois where children have a 5-6 times greater odds of MDR-Ent infections. To prevent community spread of MDR-Ent, we need to identify the MDR-Ent reservoirs. A pilot study of 4 Chicago waterways for MDR-Ent and associated antibiotic resistance genes (ARGs) was conducted. Three waterways (A1-A3) are labelled safe for "incidental contact recreation" (e.g. kayaking) and A4 is a non-recreational waterway that carries non-disinfected water.
Author(s): Latania K. Logan, Liqing Zhang, Stefan J. Green, Samuel Dorevitch, Gustavo A. Arango-Argoty, Kendrick Reme, Emily Garner, Jared Aldstadt, Yvette J. Johnson-Walker, Mary K. Hayden, Robert A. Weinstein, Amy Pruden

Effective Surveillance
Back
Boosting innovation in AMR?
15 OCT 2020: online Kick Off event AMR Innovation Mission UK 2021
The AMR Innovation Mission UK 2020/2021 aims to add to the global curbing of AMR by boosting joint early & translational research, R&D, clinical development,  validation, registration and commercialisation of vaccines, microbial diagnostics and antimicrobial products.
Register today >>