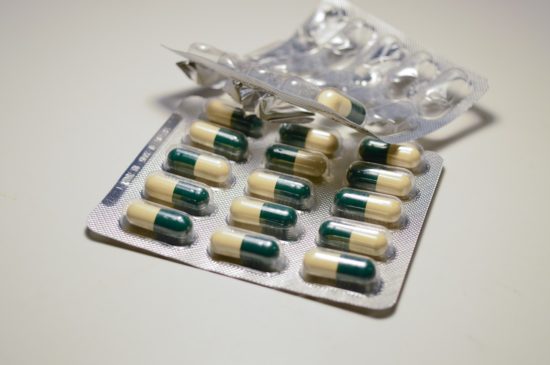 Emerging Antimicrobials and Diagnostics in AMR 2020
Learn about the latest AMR technologies and profit from extensive partnering and networking possibilities
International podium upcoming technologies in AMR
'Emerging Antimicrobials and Diagnostics in AMR 2020' is the 5th AMR Insights International Matchmaking Symposium on row. The 1,5 day event provides an excellent, international podium for emerging preventives, antimicrobials, new antimicrobial strategies, microbial diagnostics and related (platform) technologies. The event offers key note lectures, technology updates, product updates, orchestrated matchmakings,  frontline stories, a forum discussion, information/exposition market and ample networking opportunities.
The event is meant for..
The event is meant for Academic and Research Institutes, Start-ups, SMEs, Multinationals, Technology providers, Contract R&D and Analysis organisations, Quality laboratories, Hospitals and Governmental institutions. Sectors include Human & Animal Health, Agrifood and Environment.
Orchestrated matchmakings
The second day of the event will start with the well-known, orchestrated matchmaking sessions. These are short and effective, bilateral meetings according a pre-defined arrangement based on your own interests. You will be automatically contacted after registering for the event.
Enrollment in the Emerging Technologies Database
The new AMR Insights Database will expose upcoming, relevant technologies and (near-market) products to be involved in curbing global AMR. Enrollment in the Database is free of charge for public and private organisations participating at the event. 
Exciting evening program on 18 November
The event offers an exciting evening program on 18 November with dinner and Ambassador program. The dinner is optional and will take place in the exclusive, marble hall of the Royal Tropical Institute. Delegates, their partners and exhibitors are heartily invited. Booking and payment for the dinner (EUR 50 per person; ex VAT) is possible upon registering for the event.
Details of the Matchmaking Symposium
Date: 18 – 19 November, 2020
The costs for the International Matchmaking Symposium are € 445 + VAT. 
Costs include coffee/tea, refreshments and networking drinks. 
The Symposium will start on 18 November at 13.00 am and ends on 19 November at 05.30 pm.  
The Matchmaking Symposium takes place at the Royal Tropical Institute in Amsterdam. The Royal Tropical Institute is located at the Mauritskade 64
1092 AD Amsterdam, The Netherlands.
The registration will open mid February.  
Back