International speakers
This page is updated regularly.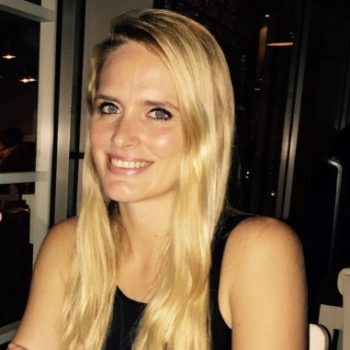 Dr Sarah Paulin (UK / CH) is the Technical Officer in the WHO Headquarters Division of Antimicrobial Resistance (AMR) in the Department of Global Coordination and Partnerships on AMR where she works primarily on research and development priority setting for antimicrobials, and antimicrobial stewardship initiatives including the Global Framework for Development and Stewardship to Combat AMR and development of guidance for low-and middle-income countries on hospital antimicrobial stewardship programme as well as the regular update of the WHO Antibacterial Agents in Clinical Development Analysis and the first pre-clinical pipeline review. Prior to taking up the role at WHO Headquarters, Sarah was the WHO AMR focal point in the Western Pacific Region. She supported countries in developing their multisectoral national action plans on AMR, raising awareness and advocacy on the issue of AMR and rational use of medicines.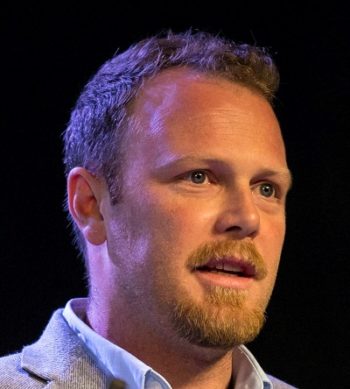 Nathaniel Martin (Canada / Netherlands) leads a research group that uses chemistry-based strategies to address biologically interesting and medically relevant questions. Specifically, the group's research focuses on using new (bio)chemical approaches to combat infectious disease as well as developing new molecular tools with which to study epigenetic processes. Prof. Martin has received a number of grants and awards in support of his research including the NWO VENI (2007) and VIDI (2010) grants as well as the ERC consolidator grant (2016). He was also recently named as one of the top three young medicinal chemists in Europe (in voting for the 2016 EFMC Prize Young Medicinal Chemists in Academia). In July 2018 Prof. Martin moved his research group from Utrecht University to the Institute of Biology (IBL) at Leiden University where he currently holds a chair in Biological Chemistry.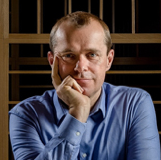 Professor Till Bachmann (Germany / UK) is Deputy Head of the Division of Infection and Pathway Medicine at The University of Edinburgh. Till has a PhD on biosensors from research at University of Stuttgart and The University of Tokyo and a German Habilitation in Analytical Biotechnology. He is coordinator of the JPIAMR Transnational Working Group on Rapid Diagnostic Tests, member of the UK AMR Strategy Diagnostics Sub-Group, Panel Member for the Longitude Prize on Antibiotics, judge for the Discovery Award and EU Horizon Prize on Better Use of Antibiotics, as well as founder of AMR DxC, the Antimicrobial Resistance Diagnostics Challenge competition.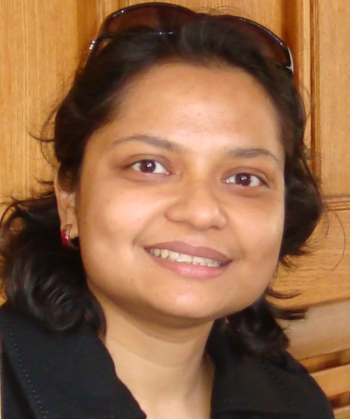 Dr Shawon Lahiri (India / Sweden) is working as a Senior Research Analyst at the secretariat of Joint Programming Initiative on Antimicrobial Resistance (JPIAMR) hosted by the Swedish Research Council, Stockholm, Sweden. She has a research background in the field of gut microbiome and host physiology. After finishing her doctoral studies in India, she pursued her research interests in the field of gut microbiome and host interactions in the University of Lausanne, Switzerland. She further continued her research on how perturbed microbiome alters host metabolism in the Karolinska Institute, Sweden. For the last couple of years, she is working as an analyst with the international initiative of JPIAMR that is committed to the fight against antimicrobial resistance through supporting science and policy.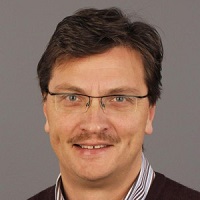 Professor Paul Savelkoul (Netherlands) is the head of the Department of Medical Microbiology and the Department of Medical Microbiology NUTRIM School of Nutrition and Translational Research in Metabolism Faculty of Health, Medicine and Life Sciences at the University of Maastricht.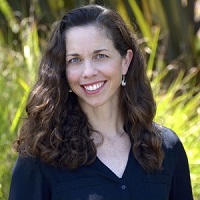 Mrs Jeanette Mucha (USA) is the CEO and Co-Founder of SciBac Inc, Burlingame (CA) USA. Jeanette is a microbiologist and immunologist with over fifteen years experience. She is a prolific inventor who holds patents in the areas of microbial strain selection and immunology, as well as numerous provisional patents and trade secrets. She has a BS in Biology from the University of Miami. Jeanette is also a 19 time Ironman distance triathlon finisher, including the 2009 World Championship.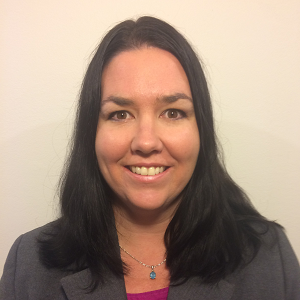 Dr Jennie Hood (Australia / Germany) is a Scientific Programme Officer at the Global AMR R&D Hub. From 2007 to 2018 she worked at the Australian Government Department of Health in a number of positions including as the Director of the Communicable Disease and AMR Policy and also the Communicable Disease Epidemiology and Surveillance areas. Dr Hood is a microbiologist by training.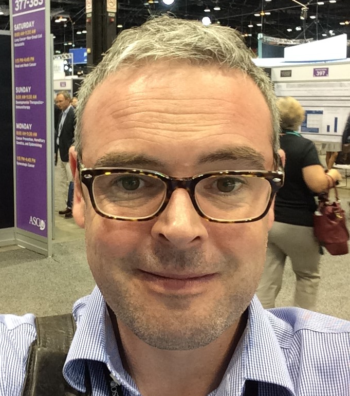 Dr Daniel Hynes (UK) has 17 years drug discovery and development experience working in biotech, contract research and consultancy organisations on programmes ranging from hits to leads, through full clinical development and to MAA/NDA. Daniel spent the early part of his career at Evotec in the UK, he then moved to Fulcrum Pharma Developments Ltd. in 2006 working across multiple indications as a Preclinical Project Manager. Following the merger of Fulcrum Pharma with a number of clinical service providers in 2011 to form Aptiv Solutions, Daniel took on a role in the Translational Sciences group as an Early Phase Product Strategy Consultant working across the Preclinical, Project Management and Clinical Development teams for multiple clients across a variety of therapeutic areas. Daniel moved to e-Therapeutics Plc. in 2012 where he took up the position of Preclinical Development Manager and he joined Destiny Pharma in July 2018 as Director, Preclinical Development. Since 2006 Daniel has contributed towards nine successful first-time-in-man-enabling preclinical development programmes of work and has also contributed towards the development of three novel successfully registered products in the areas of advanced gastric cancer, malaria and HAE.
Professor Paul Verweij (Netherlands) is professor of clinical mycology at the Radboud university medical center. Verweij is board member of the Center of Expertise in Mycology Radboudumc/CWZ, an expert center involved in patient care, education and research in the field of fungal diseases. Verweij's research focuses on the detection and treatment of fungal infections and resistance in the mold Aspergillus fumigatus. This research has aided the improved and earlier detection and treatment of these fatal infections.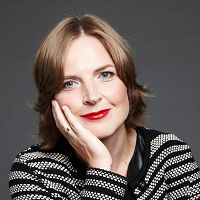 Dr Beatrix Foerster (Germany / Netherlands) is founder of the start-up company Holiko B.V. After studying human biology and completing her doctorate at the Max Planck Institute of Biochemistry in cancer research, she investigated suitable therapeutic target structures for allergies at Stanford University. Subsequently, she headed the development of therapeutic antibodies against cancer at the biotech company TRION GmbH in Munich. Since 2012, she has been dedicated to antibody-based therapies for the treatment of infectious diseases, particularly in the context of antibiotic resistance.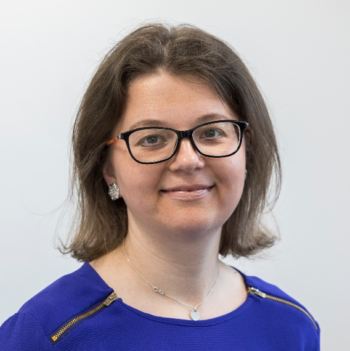 Dr Elena Breidenstein (Germany / UK), Associate Director Anti-Infectives Research at Summit Therapeutics, has a proven track record in microbiology and antibiotic research. Working in academia and industry, Elena has extensive experience in project management including developing and executing effective research plans. Elena holds a Diplom in Biology from the University of Tuebingen (Germany), was awarded a PhD in Microbiology from the University of British Columbia (Vancouver, Canada) and received the Armand-Frappier Outstanding Student Award in 2012. She subsequently performed her postdoctoral training at the Pasteur Institute in Paris (France). In 2015 Elena joined Discuva Ltd (Cambridge, UK) to contribute to the discovery and development of novel mechanism antibiotics, a focus that continues following acquisition of Discuva by Summit in December 2017. Elena fulfils several roles within the company and is the project manager for Summit's DDS-04 programme targeting Enterobacteriaceae infections.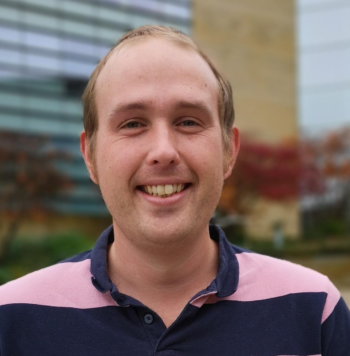 Dr James Kirkham (UK) is an experienced medicinal chemist with over 10 years' experience in synthetic chemistry, the last 6 years of which have been spent in antibiotic research and development. He gained a First-class MChem degree at the University of Sheffield and consequently pursued a PhD, and postdoctoral research fellowship. More recently, he has performed the roles of Senior Scientist and team leader within the medicinal chemistry team at Redx Anti-Infectives. He has worked on a diverse array of antibiotic development projects from hit-to-lead through to candidate selection, and now manages projects and teams at the AMR Centre as Principal Scientist.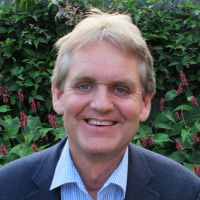 Professor Gilles van Wezel (Netherlands) is Scientific Director / professor of Molecular biotechnology at the University of Leiden. The focus of his research is to provide novel insight into the complex regulatory pathways that control growth, development and antibiotic production of filamentous actinomycetes, and apply this knowledge for improved commercialization of these important industrial microorganisms. The main Research Lines of his group include the discovery of novel antimicrobials and nutrient sensing and global control of antibiotic production.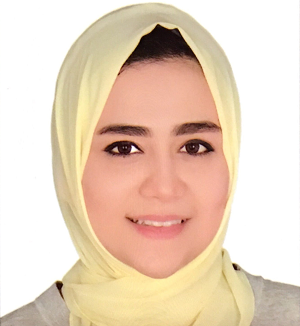 Mrs Afaf Eladl (Egypt / Japan) is assistant lecturer of Microbiology and Immunology, Faculty of Pharmacy and PhD student in Kyoto University, Japan.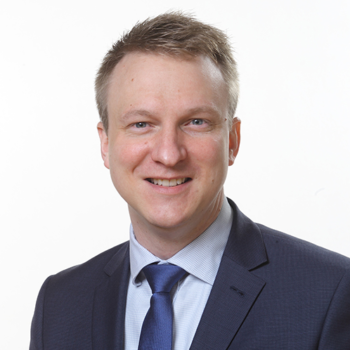 Dr Janne Koskinen (Finland) is the Head of R&D (since 2008) and Marketing at ArcDia International Ltd, a Finnish private company focused in rapid and automated infection diagnostics. His previous responsibilities have covered among others Head of Quality. Janne is the co-developer of ArcDia's mariPOC® and mariAST® innovations. MariPOC® is an automated IVD CE marked platform for rapid multianalyte identification of pathogens. MariAST® is a pipeline platform based on the same technology enabling world's fastest phenotypic antibiotic resistance testing.
Janne Koskinen has a PhD in in vitro diagnostics of infectious diseases and biophysics. He leads a team of ten highly motivated and skilled R&D experts from the fields of biochemistry, physics, engineering and programming. He has authored close to 100 scientific articles and presentations in the fields of point-of-care diagnostic technologies and methods, lab-on-a-chip, dried immunoreagents, antigen testing, serodiagnostics, virology, microbiology, epidemiology and antimicrobial resistance testing.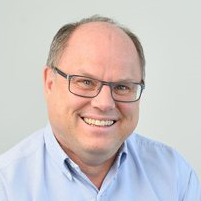 Dr Patrice Allibert (France / Canada) is the former CEO of GenePOC, a company acquired in June 2019 by Meridian BioSciences. Prior to GenePOC, from 2006 to 2012, Patrice acted as Vice President R&D Molecular and Strategic Innovation for Molecular Infectious Diseases. He was in charge of developing the Québec Site and was also driving the development and launch of multiple tests to cover the increasing needs for the Hospital Acquired Infections. Before he worked with Merial as Corporate Director for BioAnalytical Development (Athens, GA, USA). He began his carrier with bioMérieux, in 1986. Patrice owns a PhD in Molecular Biology and Microbiology (Grenoble, 1986) and acted as an expert for the EC and as a board member of the Institute of Infection and Immunity of the Canadian Institute of Health Research (CIHR).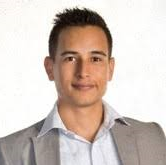 Mauricio Agudelo (Colombia) is the CEO of Bialtec, Colombia (SA). Bialtec is designing a novel AI platform to predict changes in the animal gut microbiota and design the additives to remodel the microbiome in a healthy condition. Mauricio is a Chemical Engineer, University of Antioquia. Complementary studies in project management and technological management. 8 years of experience in biotechnology companies. Professional acknowledgments: Star sowing engineer 2018 UdeA. Serial entrepreneur, founder of two biotech-based companies.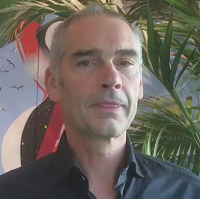 Dr Gerold de Valk (Netherlands) founded BiosparQ BV in June 2009, under the umbrella of TNO Companies BV. Founding this company was a logical step to take the BiosparQ technology to the next level. Bringing the activities in a private setting provided significant allotments of time to help define the business, link it with resources, recruit additional talent and raise capital. In 2012, after a management buyout and two seed rounds, an A financing round was closed with an informal investor who helped the company to mature further. The company moved from Delft to the Leiden Bio Science Park, where the BiosparQ laboratory infrastructure and offices reside since then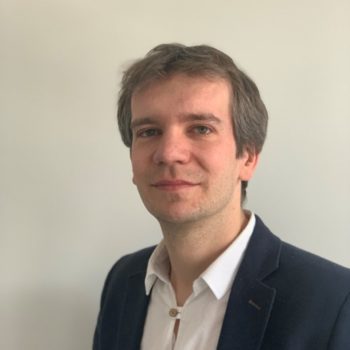 Seweryn Bajer-Borstyn holds a PhD in Biological Science, specialist in molecular biology and protein biochemistry. In Scope Fluidics Group since 2012, he initially dealt with lyophilization of reagents for the PCRONE project. Currently, Seweryn is Product Manager and he co-ordinates work on the microfluidic chip in the Bacteromic project.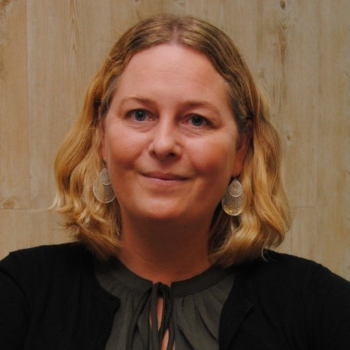 Dr Esther van der Werf  (Netherlands / UK) (epidemiologist) is the Head of the Department Health & Nutrition at the Louis Bolk Institute (Bunnik, The Netherlands) and holds an honorary senior lecturer post in primary care infection at the University of Bristol (UK). Her current work has a strong focus on antimicrobial stewardship and integrative medicine, specifically on the reduction of inappropriate use of antibiotics by studying non-antibiotic prevention – and treatment strategies. She is a member of the JPIAMR Working Group on Complementary and Alternative Medicine (CAM) and AMR. Since 2018 she has led research on antimicrobial stewardship at the School of Medicine of Taylors University (Kuala Lumpur, Malaysia) and made Malaysia the first Asian partner of the e-Bug project aiming to educate children on microbes and antimicrobial resistance (Public Health England).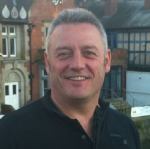 Dr Andrew Kemp (UK) holds a PhD (Bio) in surface disinfection and decontamination. His specialist areas of research are, testing for biological weapons, surface and skin bio burden, long term disinfection and decontamination. In addition to his role as head of the Scientific Advisory Group at BICSc, he also advises NASA, and consults as the Infection prevention and Control Officer for multiple Healthcare companies and clinics. He contributes to training and research for partner companies, healthcare companies, and the University of Lincoln. He is regarded as a global expert in his specialist area of work, undertaking the majority of his research at the University of Lincoln and at the University of Baltimore MD. He lectures internationally on numerous related subjects including "Surface decontamination", "Technological advances in surface detection of bioburden", "The prevention of Surgical site infections" and "Protection against Bird Flu, swine flu, SARS and Ebola".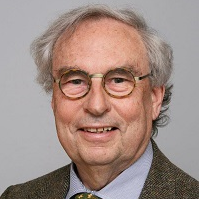 Em. Professor Jan Verhoef (Netherlands) is a Medical Microbiologist and from 1970-2010 Professor at Utrecht University and visiting professor at the University of Minnesota and Stanford. Jan was co-founder and first president of the European Society for Clinical Microbiology and Infectious Diseases (ESCMID). In 2000 he set up the European Network ENARE. He is the president of the World Healthcare Forum.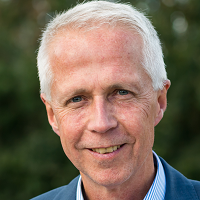 Dr Maarten van Dongen (Netherlands) is a Molecular / Medical Microbiologist by origin. After his PhD in Biochemistry at the University of Amsterdam, he has worked for the international pharma and biopharma industry. Later he advised Netherlands and international public and private organizations in the field of Life Sciences and innovation. Together with 12 Dutch organisations he developed the concept of the global AMR Information Platform AMR Insights.