Speakers at EADA 2021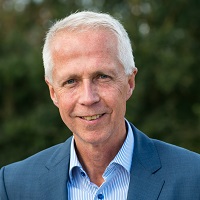 Maarten van Dongen is the founder and driving force behind AMR Insights. This expertise platform helps professionals in the human, animal, food and environmental sectors in their daily work to prevent Antimicrobial Resistance (AMR) from further threatening our health and food safety. AMR Insights offers targeted, up-to-date information, training courses as well as knowledge exchange and partnering opportunities at international symposiums and innovation missions.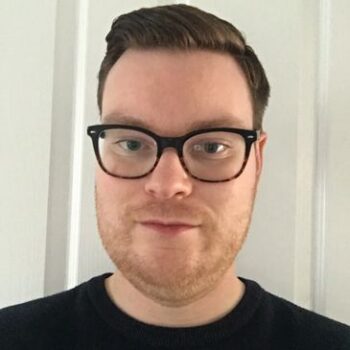 Stuart Hannah is a researcher in Biomedical Engineering Department at the University of Strathclyde, Glasgow. His research involves developing novel, low-cost biosensor systems, suitable for use at the point of care. These systems typically exploit electrochemical techniques for the rapid detection of either biomarkers, specific molecules or bacterial growth. Stuart is heavily involved with the development of a low cost, versatile, IP-protected, rapid antibiotic susceptibility test 'Microplate' which will enable clinicians to rapidly select the most appropriate antibiotic for a particular infection in minutes, rather than the current 'gold standard' of days.
Vipula Taylor is entrepreneur with successful previous two exits and a pharmaceutical industry executive with over 20 years of international business development, licensing, R&D and commercialization experience in biotech, pharmaceuticals, medical devices/diagnostics and healthcare areas. She has led strategic and organic growth of portfolio of products and companies and closed deals over $500MM. Vipula also led acquisitions and mergers for fortune 100 medical devices companies. She held leadership roles at Pfizer (Wyeth), GSK, Johnson and Johnson, Kimberly-Clark and Vertex. Vipula received the Tata scholarship and was awarded Robert White fellowship by the Society of Immunology UK. She was the winner of 2017 Venture Forum Annual Contest, recipient of 2018 International Life Sciences Award for Best Pharmaceutical Technology Provider and Most Inspirational Pharmaceutical Entrepreneur. Vipula has lived and worked in India, UK, Germany, Switzerland, Canada and USA.
The background of Pascal Mayer encompasses several research, management, founder and executive positions in academia, multinational pharmaceutical companies and start-ups. Pascal co-authored 17 peer-reviewed publications and 12 patent applications, comprising princeps patents protecting Illumina's massively parallel sequencing technology. He earned my Ph.D in macromolecular biophysics from the Louis Pasteur University (now Université de Strasbourg), in Strasbourg (France).
Douglas Haggstrom manages the community at INCATE. Prior to joining INCATE he co-founded the DayOne initiative for healthcare innovation. He has had a career advising companies and startups in healthcare, financial services, engineering and media. He is an Industial Chemist who began his career in Drug Development at AstraZeneca.
Elliott Pauli manages the conduct of chemistry, manufacturing, and controls (CMC); nonclinical; clinical; and regulatory activities for the development of antibiotics. He has worked on the development of compounds in the pre-Investigational New Drug (IND) phase through Phases I, II, and III and through an NDA and MAA to commercialization. Mr. Pauli manages study start-up and completion for all development activities in addition to managing technical teams, budgets, timelines, subcontracts, and consultants. Before coming to RTI, Mr. Pauli worked as a microbiologist for Bristol Myers Squibb and Idexx Pharmaceuticals. After completing his MPH, he applied his skills and knowledge as a site relations and global feasibility specialist to support clinical trial patient access. In addition to drug development, Mr. Pauli's areas of technical expertise include infectious epidemiology, microbiology, antibiotic development, and regulatory.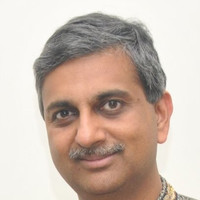 Shridhar Narayanan, Director, FNDR has more than 12 years of drug discovery and development experience in the Indian pharmaceutical industry in various therapeutic areas. Shridhar holds a basic degree in Pharmaceutical Sciences, a PhD in Pharmacology from Ohio State University, and has post-doctoral experience in Neuro-pharmacology at the University of California, Los Angeles. Shridhar has been the Executive Vice President-Discovery Biology and Drug Development at Orchid Chemicals and Pharmaceuticals. In this role, Shridhar has been responsible for the design and implementation of the scientific and business strategy for drug discovery and development across therapeutic areas, managing a team of scientists in biology, DMPK, safety pharmacology, and regulatory toxicology and clinical development. Most recently, Shridhar was appointed Vice President and Head of Innovative Science for the Infection at AstraZeneca, India and led the discovery and development of 2 potential clinical candidates in TB and malaria. Throughout his career, Shridhar has contributed to the Discovery and Development of 15 clinical candidates. He has also executed out-licensing deals with major pharma as well as in-licensing of candidates (NCE/NBE) which are in active development. This has generated revenues in excess of 100 million USD. Shridhar has been a member of joint research committees, academic and industry collaborations and has served as a Ph.D. guide. Shridhar is a scientific consultant and advisor to biotech companies and Research Institutions and holds Adjunct faculty position at Transdisciplinary University, Bangalore.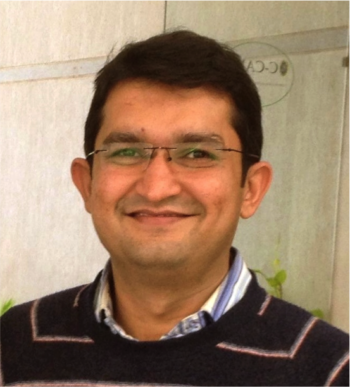 Taslimarif Saiyed is the CEO and Director of C-CAMP. His initial training has been in neurosciences, where he received his PhD from Max-Planck Institute for Brain Research, Germany and followed it up by postdoctoral training at University of California San Francisco (UCSF). At the same time, he also underwent training in management for Biotech and Innovation from QB3 at UC Santa Cruz, UC Berkeley and UC San Francisco. He has also completed a biotech management program for biotech executives at Wharton School of Management. In the Bay area, he served as a Management Consultant with QB3 New Biotech Venture Consulting and in an individual capacity, he also consulted for many biotech firms in the US. Dr. Saiyed is an Adjunct Faculty at Indian Institute of Technology (IIT) Madras and also Amrita Institute – School of Biotechnology. He also heads the Discovery to Innovation Accelerator program at C-CAMP. He is actively involved in promoting innovation in lifescience / healthcare by supporting translation of discoveries to application, entrepreneurship and technology development.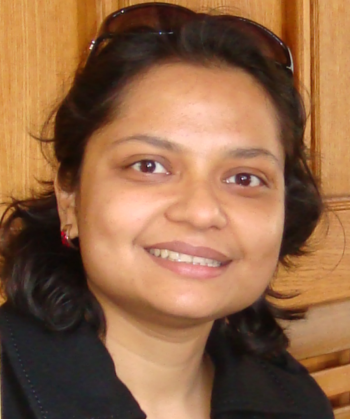 Shawon Lahiri (India / Sweden) is working as a Senior Research Analyst at the secretariat of Joint Programming Initiative on Antimicrobial Resistance (JPIAMR) hosted by the Swedish Research Council, Stockholm, Sweden. She has a research background in the field of gut microbiome and host physiology. After finishing her doctoral studies in India, she pursued her research interests in the field of gut microbiome and host interactions in the University of Lausanne, Switzerland. She further continued her research on how perturbed microbiome alters host metabolism in the Karolinska Institute, Sweden. For the last couple of years, she is working as an analyst with the international initiative of JPIAMR that is committed to the fight against antimicrobial resistance through supporting science and policy.