Confirmed speakers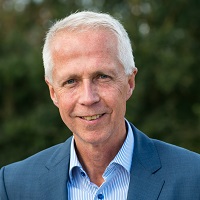 Maarten van Dongen is the founder and driving force behind AMR Insights. This expertise platform helps professionals in the human, animal, food and environmental sectors in their daily work to prevent Antimicrobial Resistance (AMR) from further threatening our health and food safety. AMR Insights offers targeted, up-to-date information, training courses as well as knowledge exchange and partnering opportunities at international symposiums and innovation missions.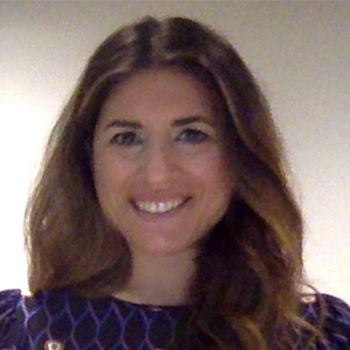 Valeria Gigante is a Clinical Pharmacologist and a senior Regulatory Affairs and Health Policy specialist with thirteen years' experience in public health. She is Team Lead at the World Health Organization (WHO) in the AMR Division where she coordinates research and priority-setting. Dr Gigante started her career in Regulatory Affairs in London at the European Medicines Agency (EMA) in 2007 where she worked as Scientific Administrator on safety and efficacy of medicines for human use. She joined the Italian Medicines Agency (AIFA) in 2010 as Clinical Assessor (PK/PD) for EU centralized procedure. She joined the WHO in 2017 where she coordinated the development of WHO guidelines on pharmaceutical regulation. Dr Gigante holds a Master Degree in Pharmacy with training in Microbiology and Hygiene and a Ph.D. in Pharmacology and Toxicology on available therapies for MDR-TB.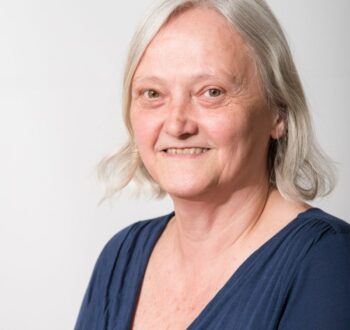 CBE, FRS, DSc, PhD, BSc, NAS (Foreign Associate), FMedSci FRCP (Hon), FRES (Hon), FAAM
Professor Janet Hemingway is Director of the Infection Innovation Consortium (iiCON), a leading global centre for infectious diseases R&D excellence. Responding to the growing challenge of infectious diseases, antimicrobial resistance, and emerging pandemics, iiCON brings together academic, industry, and clinical partners in a £174 million programme to transform the discovery and supply of much-needed anti-infectives and accelerate their journey to market – saving millions of lives and reducing the global burden of disease.
She is a senior technical advisor on Neglected Tropical Diseases for the Bill and Melinda Gates Foundation and has 40 years' experience working on the biochemistry and molecular biology of specific enzyme systems associated with xenobiotic resistance. She has been PI on projects in excess of £200 million including the BMGF funded Innovative Vector Control Consortium, the ERDF funded Formulations programme and the BMGF funded Visceral Leishmaniasis Elimination programme.
A Professor of Tropical Medicine at the Liverpool School of Tropical Medicine (LSTM), Professor Hemingway was appointed the Director of LSTM in 2001 and stepped down on 1st January 2019 having overseen a period of exceptional growth of the organisation. This included the awarding of Higher Educational Institution Status & Degree Awarding powers to LSTM. She was awarded the Commander of the British Empire (CBE) for services to the Control of Tropical Disease Vectors 2012.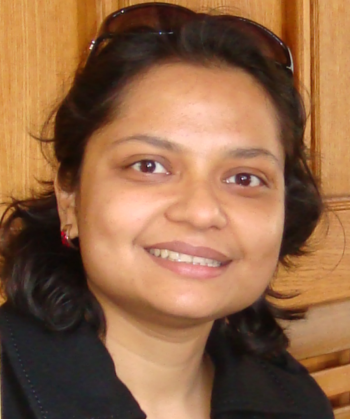 Shawon Lahiri (India / Sweden) is working as a Senior Research Analyst at the secretariat of Joint Programming Initiative on Antimicrobial Resistance (JPIAMR) hosted by the Swedish Research Council, Stockholm, Sweden. She has a research background in the field of gut microbiome and host physiology. After finishing her doctoral studies in India, she pursued her research interests in the field of gut microbiome and host interactions in the University of Lausanne, Switzerland. She further continued her research on how perturbed microbiome alters host metabolism in the Karolinska Institute, Sweden. She is working as an analyst with the international initiative of JPIAMR that is committed to the fight against antimicrobial resistance through coordination of national and international research funding and other collaborative actions to support science and policy.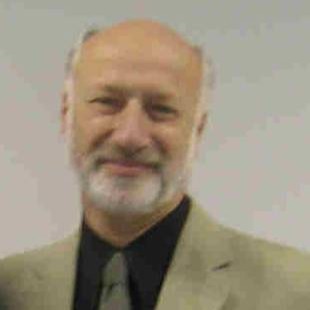 Colin Garner: Being a serial entrepreneur has permitted me to look at the world of science in new ways and to spot potential opportunities. Together with a UK network of scientists and clinicians drawn from universities and small companies collectively known as Antibiotic Discovery UK (ADUK), at my suggestion a new charity was created named Antibiotic Research UK (ANTRUK). Formed in mid-2014 and registered with the Charity Commission that year, ANTRUK's mission is to tackle the impending medical catastrophe of antibiotic resistance.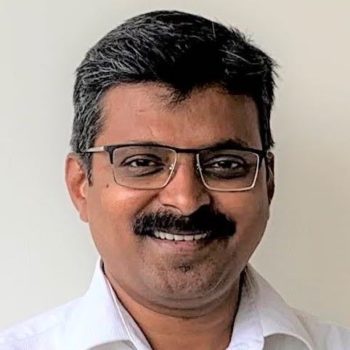 Maneesh Paul, the co-inventor of Enmetazobactam, is a clinical microbiologist who pursued basic and applied research discovering novel anti-infectives and characterizing several microbial genes and proteins. He has translated scientific accomplishments and leadership through patents and publications. As a postdoctoral fellow, he further trained in infectious diseases, specifically in molecular mechanisms of the pathogenesis of neonatal microbial meningitis at Johns Hopkins School of Medicine, USA, as well as in the role of A. actinomycetemcomitans in the pathogenesis of atherosclerosis at Umeå University, Sweden. He was the ORISE Fellow at the Center for Biologics Evaluation and Research (CBER), USFDA working on reverse vaccinology of N. Meningitidis and as an industrial fellow in the anti-infectives new drug discovery program at Dr Reddy's Laboratories Ltd, India. Maneesh is presently the Campus Director of Acharya Institutes and is leading Acharya becoming a research-based campus of academic excellence (www.acharya.ac.in).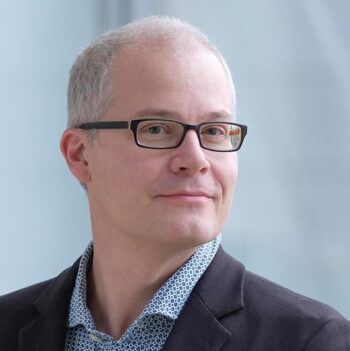 Martin Heidecker joined the AMR Action Fund in August 2021 coming from Boehringer Ingelheim Venture Fund where he worked as Managing Director USA in Cambridge, MA. He served as board director of ArmaGen Technologies, Inc (acquired by JCR Pharma), Tilos Therapeutics Inc. (acquired by Merck & Co Inc.), Sentien Biotechnologies Inc., Abexxa Biologics Inc., Libra Therapeutics Inc. and Rgenta Therapeutics Inc. Martin also serves on the Board of Directors of MassBio. Martin started his career at BayernKapital in the early 2000s to focus on seed investments in biotechnology companies in Germany. He held several Marketing positions at Solvay Pharmaceuticals and Boehringer Ingelheim in CNS and Oncology and was involved in the launch of various drugs in the CNS space. Martin holds a PhD in Biology from University of Würzburg and an MBA from FernUniversität Hagen.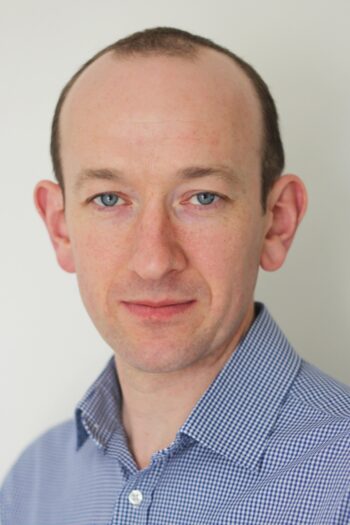 Alastair Parkes leads medicinal chemistry in antibacterial drug discovery programs at Evotec UK, and has worked on diverse targets including in the LPS biosynthsesis pathway, toxin/antitoxin systems, protease and peptidoglycan glycosyltransfer. He has been a medicinal chemist at Evotec since 2006, first working on internal discovery programs in the CNS area, followed by three years in oncology and then, since 2014, in antibacterial drug discovery. Alastair is an experienced medicinal chemist with a focus on leading multi-disciplinary collaborative drug discovery programs. He is a regular presenter on Evotec's antibacterial research at international conferences, and lecturer on Antibacterial Drug Discovery at Oxford University's Synthesis for Biology and Medicine Centre for Doctoral Training. Alastair has published on topics ranging from asymmetric synthesis, through prebiotic chemistry and the origin of life, to strategies to overcome antimicrobial resistance. He is an inventor on patents in several disease areas, was recently the holder of a Wellcome Trust Pathfinder award to investigate broadening the spectrum of novel antibacterial agents, and is a member of the GARDP-REVIVE panel of experts in Antimicrobial R&D.
Leonie de Best is a life science entrepreneur and has a background in Analytical Chemistry with over 20 years of extensive management experience in biotech/life science industry, of which over 10 years at senior executive level (COO/CBO). Leonie has a broad experience in the management of business processes in the field of (in-vitro) diagnostic assay and pharmaceutical product development from research stage until European and US market registrations. With this experience she supports life science organizations like Madam Therapeutic to efficiently achieve their ambitious goals, bringing valuable and high quality health care products and services to patients.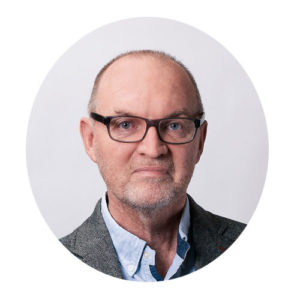 Dr William Love, Founder and Chief Scientific Officer. Dr Love was a senior scientist at Ciba Geigy/Novartis focused on novel drug delivery technologies and involved in the development of the world's leading eye-care pharmaceutical, Visudyne. In 1997, Dr Love founded Destiny Pharma and he is the co-inventor of the XF drug platform. Dr Love was a founding member of the BEAM Alliance, an EU SME group focused on promoting antimicrobial drug development. He is an expert advisory board member of Global AMR Innovation Fund, appointed by Professor Dame Sally Davies. He joined the UK Research and Innovation ("UKRI") COVID-19 Research and Innovation Taskforce in March 2021. Dr Love is the named inventor in more than 70 patents. He has experience in drug R&D from discovery and lead identification, through pre-clinical development and into Phase 1/2 clinical development in the UK, EU and US.
Richard Stead established Qures Group in 2016 when researching hypothiocyanite ions and their positive effect in fighting bacteria. Richard has a strong background in chemistry, including involvement in the development of modern alginate wound dressings and hydrocolloids, and Gaviscon liquid formulation. Over the past 10 years, Richard has spent his time designing products using nature's chemistries the way nature uses them. Now he concentrates on technologies that are effective at fighting pathogens in humans and animals, and readying the company for future investment to take it to the next level worldwide.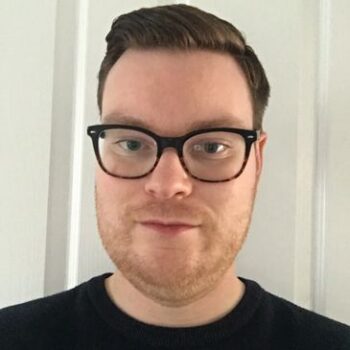 Stuart Hannah is a researcher in Biomedical Engineering Department at the University of Strathclyde, Glasgow. His research involves developing novel, low-cost biosensor systems, suitable for use at the point of care. These systems typically exploit electrochemical techniques for the rapid detection of either biomarkers, specific molecules or bacterial growth. Stuart is heavily involved with the development of a low cost, versatile, IP-protected, rapid antibiotic susceptibility test 'Microplate' which will enable clinicians to rapidly select the most appropriate antibiotic for a particular infection in minutes, rather than the current 'gold standard' of days.
Vipula Taylor is entrepreneur with successful previous two exits and a pharmaceutical industry executive with over 20 years of international business development, licensing, R&D and commercialization experience in biotech, pharmaceuticals, medical devices/diagnostics and healthcare areas. She has led strategic and organic growth of portfolio of products and companies and closed deals over $500MM. Vipula also led acquisitions and mergers for fortune 100 medical devices companies. She held leadership roles at Pfizer (Wyeth), GSK, Johnson and Johnson, Kimberly-Clark and Vertex. Vipula received the Tata scholarship and was awarded Robert White fellowship by the Society of Immunology UK. She was the winner of 2017 Venture Forum Annual Contest, recipient of 2018 International Life Sciences Award for Best Pharmaceutical Technology Provider and Most Inspirational Pharmaceutical Entrepreneur. Vipula has lived and worked in India, UK, Germany, Switzerland, Canada and USA.
Yves Janin obtained his PhD in organic chemistry in 1993, from the University of Paris VI, under the guidance of Dr. Emile Bisagni at the Institut Curie. Following a year without any employment in science, he joined, for a two year long post-doc, Dr. David S. Grierson at the ICSN, Gif/Yvette, France. He then enjoyed a postdoctoral year in Prof. Povl Krogsgaard-Larsen research laboratory at the Danish School of Pharmacy in Copenhagen. Following six years in the Institut Curie as a junior CNRS scientist, he went on a sabbatical year in Vitry/Seine Aventis research facilities before joining the Institut Pasteur in 2004. Throughout 28 years he worked on various medicinal chemistry-driven syntheses of heterocyclic derivatives concerning oncology, virology, neurobiology and now infectious diseases. Aside from contributions in organic chemistry, his research led to the discovery of an original class of human dihydroorotic acid dehydrogenase or to enhanced luciferins analogues of the marine substrate coelenterazine which are very useful for many type of bioluminescence-based assays.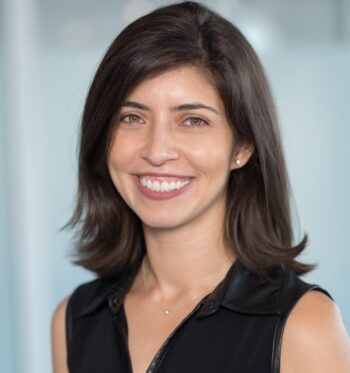 Melis Anahtar, MD, PhD is a clinical microbiologist and co-founder of Day Zero Diagnostics, a Boston-based healthcare startup that is developing a genomic sequencing-based rapid diagnostic for bacterial infections. She received her SB in Mechanical Engineering from MIT, followed by an MSc in Immunology from Oxford University on a Rhodes Scholarship, and an MD and PhD in Immunology from Harvard Medical School. She completed her residency in Clinical Pathology and fellowship in Medical Microbiology at Massachusetts General Hospital.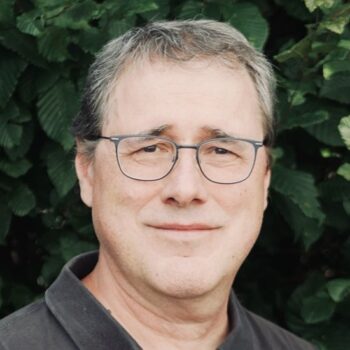 The background of Pascal Mayer encompasses several research, management, founder and executive positions in academia, multinational pharmaceutical companies and start-ups. Pascal co-authored 17 peer-reviewed publications and 12 patent applications, comprising princeps patents protecting Illumina's massively parallel sequencing technology. He earned my Ph.D in macromolecular biophysics from the Louis Pasteur University (now Université de Strasbourg), in Strasbourg (France).
Douglas Haggstrom manages the community at INCATE. Prior to joining INCATE he co-founded the DayOne initiative for healthcare innovation. He has had a career advising companies and startups in healthcare, financial services, engineering and media. He is an Industial Chemist who began his career in Drug Development at AstraZeneca.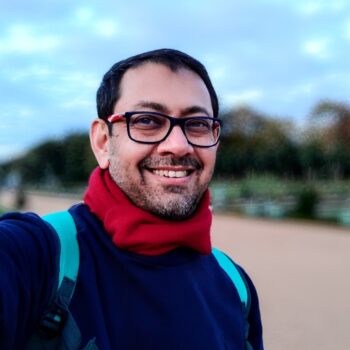 Satya Dash joined Global AMR R&D Hub's Secretariat as Head in mid October 2021. Previously he was the Director of Global Innovations, PATH; Founding Head of Strategy BIRAC- Government of India (the nodal Indian biotech/medtech innovation agency), Consultant to Longitude Prize, COO of Indian nodal biotech industry body ABLE & policy researcher in University of Cambridge and IIM Bangalore. His forte is S&T & health policy formulation & its implementation. Over the last 15 years, he has contributed to Indian biotechnology/health innovation roadmap & its architecture, designed & implemented 17 biotech innovation programs in India, 12 partnerships which have supported more than 2000 SMEs, startups & innovation platforms that have collectively resulted in commercialisation of more than 200 impactful products in different areas of health and biotech. He holds triple masters from Cambridge (UK), Leicester (UK), Sambalpur (India) and a PhD from University of East Anglia (UEA), UK.
Bruce Blough is a Senior Research Chemist in the Center for Drug Discovery (CDD) at RTI International and the Principal Investigator for CC4CARB. Dr. Blough has more than 30 years of experience in drug discovery as a medicinal chemist, leading many projects including therapeutics targeting drug abuse (cocaine, nicotine, methamphetamine, opiates), weight loss, depression, Alzheimer's disease, and infectious diseases. In addition, he has been on several teams that led to clinical trials, including RTI-336 for cocaine addiction, and the progesterone receptor modulator ulipristal acetate (Ella, EllaOne, Esyma) for uterine fibroids. He is particularly interested in natural products and microbial signaling. Dr. Blough has experience in all phases of the drug discovery and development process and has been a key leader within CDD.
Dr. Blough is a graduate of Wake Forest University with a B.S. degree in chemistry, and the University of South Carolina with a Ph.D. degree in Organic Chemistry.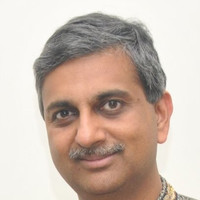 Shridhar Narayanan, Director, FNDR has more than 12 years of drug discovery and development experience in the Indian pharmaceutical industry in various therapeutic areas. Shridhar holds a basic degree in Pharmaceutical Sciences, a PhD in Pharmacology from Ohio State University, and has post-doctoral experience in Neuro-pharmacology at the University of California, Los Angeles. Shridhar has been the Executive Vice President-Discovery Biology and Drug Development at Orchid Chemicals and Pharmaceuticals. In this role, Shridhar has been responsible for the design and implementation of the scientific and business strategy for drug discovery and development across therapeutic areas, managing a team of scientists in biology, DMPK, safety pharmacology, and regulatory toxicology and clinical development. Most recently, Shridhar was appointed Vice President and Head of Innovative Science for the Infection at AstraZeneca, India and led the discovery and development of 2 potential clinical candidates in TB and malaria. Throughout his career, Shridhar has contributed to the Discovery and Development of 15 clinical candidates. He has also executed out-licensing deals with major pharma as well as in-licensing of candidates (NCE/NBE) which are in active development. This has generated revenues in excess of 100 million USD. Shridhar has been a member of joint research committees, academic and industry collaborations and has served as a Ph.D. guide. Shridhar is a scientific consultant and advisor to biotech companies and Research Institutions and holds Adjunct faculty position at Transdisciplinary University, Bangalore.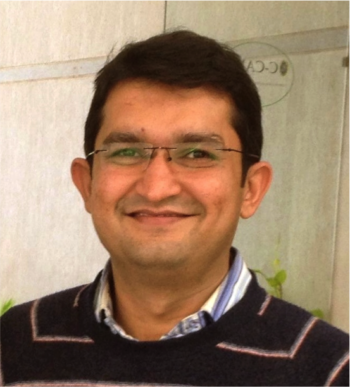 Taslimarif Saiyed is the CEO and Director of C-CAMP. His initial training has been in neurosciences, where he received his PhD from Max-Planck Institute for Brain Research, Germany and followed it up by postdoctoral training at University of California San Francisco (UCSF). At the same time, he also underwent training in management for Biotech and Innovation from QB3 at UC Santa Cruz, UC Berkeley and UC San Francisco. He has also completed a biotech management program for biotech executives at Wharton School of Management. In the Bay area, he served as a Management Consultant with QB3 New Biotech Venture Consulting and in an individual capacity, he also consulted for many biotech firms in the US. Dr. Saiyed is an Adjunct Faculty at Indian Institute of Technology (IIT) Madras and also Amrita Institute – School of Biotechnology. He also heads the Discovery to Innovation Accelerator program at C-CAMP. He is actively involved in promoting innovation in lifescience / healthcare by supporting translation of discoveries to application, entrepreneurship and technology development.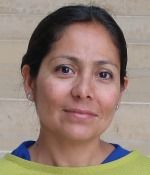 Cecilia Ferreyra is a Medical Doctor specialized in Infectious Diseases. Before joining FIND, Cecilia worked with MSF, Médecins Sans Frontières during 14 years in several countries such as Kenya, China, Somalia, DRC, South Sudan and Uganda, implementing HIV/TB activities in conflict affected populations. She also worked as HIV/TB Advisor and Leader of the International MSF AMR Task Force.
She joined FIND in 2018 and is currently the Head of the AMR Programme where she oversees all AMR projects addressing gaps in the availability and use of diagnostic tests to improve patient management and guide appropriate use of anti-microbials,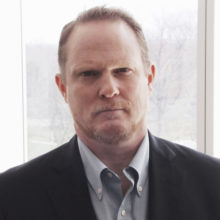 Thomas Richardson is a highly creative innovator and strategist integrating a broad background as a scientist, engineer, entrepreneur, and business development and strategy executive. Over the past 17 years, he has worked in a variety of roles from industry, academia, and non-profits. He was one of the first scientists at Momenta Pharmaceuticals in Cambridge, MA and led a research team as the company went public and filed its first ANDA. He moved to business development with Medarex (acq. by BMS) in Princeton where his focus was on licensing and establishing collaborations on Opdivo, the immuno-oncology drug. He was one of the first investors of Neothetics, an aesthetic product company initially founded on technology Thomas developed as a post-doc. He spent several years at Rutgers establishing industry collaborations and then moved to a strategy role with BioNJ, the biotechnology trade association where he focused on promoting venture capital and entrepreneurship. Thomas has worked with over 50 university research faculty, startup companies and entrepreneurs aiming to start their own biotech companies, develop business plans, raise venture capital funding, and solicit grants from organizations at the federal, state, corporate, and foundation levels. He has helped secure millions of dollars of investments in early stage companies and has executed numerous licenses, gifts and grants, and sponsored research. He executed many licensing deals for targets, technologies and drugs and led numerous partnering initiatives, including the creation of a flavor and fragrance research center. Thomas has a PhD in Biochemistry from Boston University School of Medicine and completed a post-doctoral fellowship in Biomaterials and Biomedical Engineering at the University of Michigan. He also has an MBA from Babson College / Rider University.