International Advisory Board
Dr. Lesley Ogilvie; Global AMR R&D Hub (Germany)
Lesley Ogilvie is a Scientific Programme Officer at the Global AMR R&D Hub, Berlin, a global partnership focussed on addressing challenges and improving coordination and collaboration in global AMR R&D using a One Health approach. She has over ten years-experience working in academia as a researcher and lecturer in Microbial Ecogenomics, applying molecular and bioinformatics techniques to tackle questions regarding the human gut microbiome/virome in health and disease. Lesley joined the Global AMR R&D Hub in February 2021 hoping to combine scientific insight with targeted action to help combat the silent pandemic of AMR.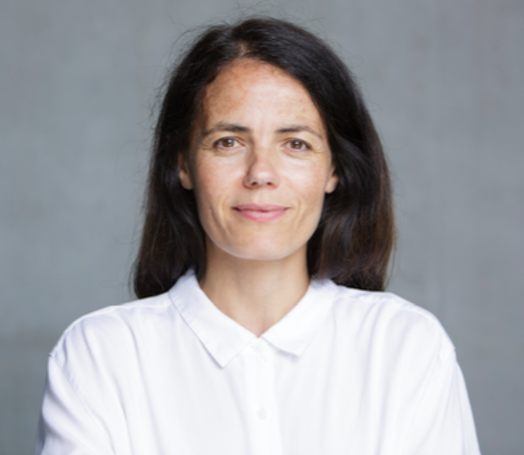 Dr. Branwen Morgan; CSIRO (Australia)
Dr Branwen Morgan is leading an initiative at CSIRO, Australia's national science agency, to build and co-create an AMR Mission with external stakeholders across government, industry. and other research organisations. Over the last 20 years, Branwen has held numerous senior strategy, communications, and project delivery roles that bridge academic organisations, publicly listed companies, government and NGOs in the UK and Australia. She has a PhD in medicine and has worked as a science journalist. Prior to CSIRO, Branwen was at the University of Technology Sydney where she was co-founder and managing director of the OUTBREAK project focussing on One Health antimicrobial resistance surveillance. Branwen's STEMM network, biomedical knowledge, and digital literacy have led to her being employed as a research translation and innovation consultant to global science publishing house Springer Nature, as well as chairing panel discussions for the Australian British Chamber of Commerce and executive speech writing.
Dr. Paul Plummer; NIAMRRE (USA)
Paul Plummer is the executive director of the National Institute of Antimicrobial Resistance Research and Education (NIAMRRE), housed at the Iowa State University Research Park. Paul is also a faculty member in the Departments of Veterinary Diagnostic and Production Animal Medicine and Veterinary Microbiology and Preventative Medicine at the Iowa State University College of Veterinary Medicine. He is also the principal investigator leading an independent extramurally funded research laboratory with a significant focus on antimicrobial resistant bacteria. His laboratory currently consists of 13 members. His work focuses on the ecology, transmission and mitigation of zoonotic and antibiotic resistant organisms in companion animals and livestock systems.
Dr. Taslimarif Saiyed; C-CAMP (India)
Taslimarif Saiyed is the CEO and Director of C-CAMP. His initial training has been in neurosciences, where he received his PhD from Max-Planck Institute for Brain Research, Germany and followed it up by postdoctoral training at University of California San Francisco (UCSF). At the same time, he also underwent training in management for Biotech and Innovation from QB3 at UC Santa Cruz, UC Berkeley and UC San Francisco. He has also completed a biotech management program for biotech executives at Wharton School of Management. In the Bay area, he served as a Management Consultant with QB3 New Biotech Venture Consulting and in an individual capacity, he also consulted for many biotech firms in the US.
Mauricio Agudelo MSc; Bialtec SAS (Colombia)
Mauricio Agudelo, CEO and co-founder of Bialtec, a biotechnological company of micro-encapsulated precision additives for animal nutrition. Director of the research group in animal nutrition and health and intermittent professor at the CES university in Medellin, Colombia. Passionate about animal nutrition and science with the purpose of curbing AMR by replacing antibiotics that promote animal growth.