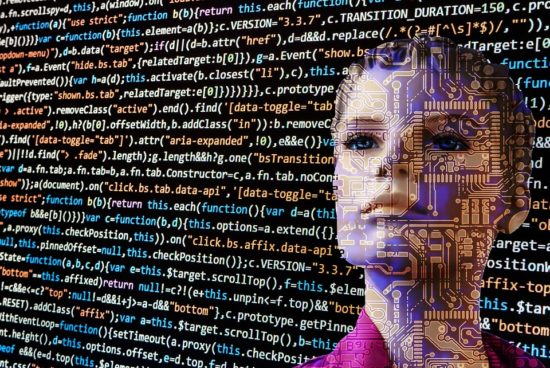 AI & Data Tech to Corner AMR 2020: postponed!
This international event has been postponed to 2021.
Artificial Intelligence (AI) and Data Technologies will definitely impact the AMR space. 
Artificial Intelligence is the use of machine learning and underlying algorithms to analyze big data as well as the use of deep learning with neural networks. Interesting applications include methods to identify and predict which genes cause infectious bacteria to become resistant to antibiotics, deep learning solutions like DeepARG to fight antibiotic resistance and whole genome sequencing with AI machine learning algorithms in combination with microbial resistance databases.
Also other Data Technologies, including Internet of Diagnostic Things may revolutionize the fight against AMR. Appealing applications include connected diagnostics, wearables for remote patient monitoring and smartphone capabilities potentially revolutionizing the fight against AMR. And last but not least Blockchain Technologies which may offer Supply chain management solutions for antibiotics, prescription control for niovel and last resort antibiotics as well as faster clinical trials of novel antibiotics.
International podium upcoming AI and Data Technologies in AMR
'AI and Data Tech to corner AMR 2020' is the 4th AMR Insights International Matchmaking Symposium on row. The 1 day event provides an excellent, international podium for upcoming AI and also I-o-T and Blockchain Technologies. The event offers key note lectures, technology updates, product updates, orchestrated matchmakings, frontline stories, a forum discussion, information/exposition market and ample networking opportunities.
The Event is for..
The International Matchmaking Symposiumevent is meant for Academic and Research Institutes, Start-ups, SMEs, Multinationals in IT, Diagnostics, and Pharma, Technology providers, Contract R&D and Analysis organisations, Quality laboratories, Hospitals and Governmental institutions. Sectors include IT, Human & Animal Health, Agrifood and Environment.
Orchestrated matchmakings
The event will offer the well-known, orchestrated matchmaking sessions. These are short and effective, bilateral meetings according a pre-defined arrangement based on your own interests. You will be automatically contacted after registering for the event.
Emerging Technologies Database
The new AMR Insights Technologies Database will expose upcoming, relevant technologies and (near-market) products to be involved in curbing global AMR. Enrollment in the Database is free of charge for public and private organisations participating at the event. 
Details of the Matchmaking Symposium
Date: 11 June, 2020
The costs for the International Matchmaking Symposium are € 345 + VAT. 
Costs include coffee/tea, refreshments and networking drinks. 
The Symposium will start at 10.00 am and ends at 05.30 pm. Networking drinks will be served to 06.30 pm.  
The Matchmaking Symposium takes place at the Royal Tropical Institute in Amsterdam. The Royal Tropical Institute is located at the Mauritskade 64
1092 AD Amsterdam, The Netherlands.
The registration will open mid February.  
Back
Ambassador Network
Join the AMR Insights Ambassador Network today!
Connect to over 550 AMR professionals and students in 60 countries!
More information