Confirmed Speakers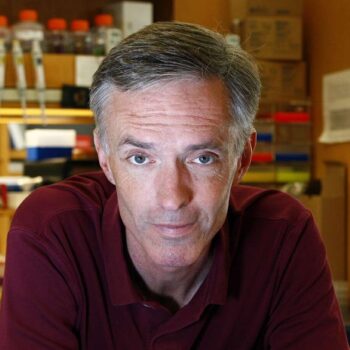 Prof Jim Collins is the Termeer Professor of Medical Engineering & Science and Professor of Biological Engineering at MIT, as well as a Member of the Harvard-MIT Health Sciences & Technology Faculty. He is also a Core Founding Faculty member of the Wyss Institute for Biologically Inspired Engineering at Harvard University, and an Institute Member of the Broad Institute of MIT and Harvard. He is one of the founders of the field of synthetic biology, and his research group is currently focused on using synthetic biology to create next-generation diagnostics and therapeutics. Professor Collins' patented technologies have been licensed by over 25 biotech, pharma and medical devices companies, and he has co-founded a number of companies, including Synlogic, Senti Biosciences, and Sherlock Biosciences, as well as Phare Bio, a non-profit focused on AI-driven antibiotic discovery. He has received numerous awards and honors, including a Rhodes Scholarship and a MacArthur "Genius" Award, and he is an elected member of all three national academies – the National Academy of Sciences, the National Academy of Engineering, and the National Academy of Medicine.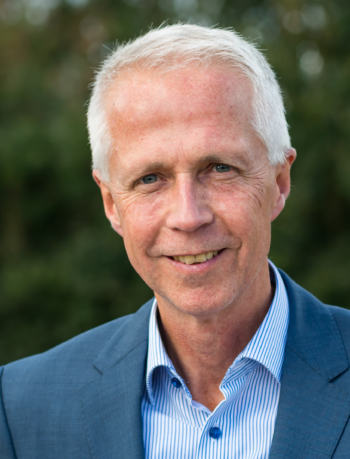 Dr Maarten van Dongen is originally a Molecular and Medical Microbiologist. After his PhD in Biochemistry at the University of Amsterdam, The Netherlands, he has worked for the international Pharma and Biopharma industry in The Netherlands, Switzerland, Finland and Belgium. As such he has gained extensive experience as a (project) manager of complex, international projects. More recently Maarten has worked as an advisor for Dutch and international public and private organizations in the domains of Life Sciences and innovation. As an advisor Maarten was increasingly asked to lead projects in the field of antimicrobial resistance (AMR). These included an international study to investigate the presence of resistant bacteria on imported farmed fish and shrimps. Likewise he was responsible for a project aiming to describe the development of bacterial resistance in mathematical models. In 2015, he was asked by the Dutch Ministry of Health, Welfare and Sports to establish a national collaborative structure for the development of novel antibiotics. In 2016 Maarten initiated AMR Insights to inform, educate and connect professionals with the aim to add to the curbing of Antimicrobial resistance. In 2019 he initiated the global AMR Insights Ambassador Network now comprising over 300 professionals including MDs, Epidemiologists, Hospital Pharmacists, Scientists and Veterinarians in 55 countries. Together with VIG and EWS he did set up the Netherlands Consortium Antibiotics and Pharmaceutical Residues from Water in 2020.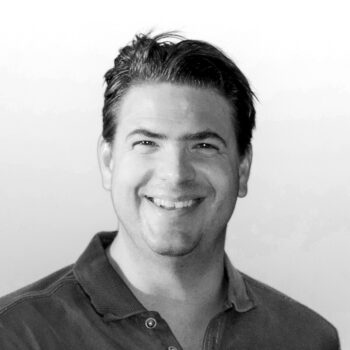 Per J. Slycke is CEO and Co-Founder of Loop Robots, an innovative company focusing on digitizing disinfection using smart robots to make medical-grade sanitization of rooms and surfaces faster, safer, and digitally auditable – helping to fight hospital-acquired infections while reducing the use of biocides and chemicals. Loop Robots solves real problems for society with mobile service robots and AI: intelligent algorithms packed within affordable hardware platforms – Robots for Good. Per is an experienced serial entrepreneur, and senior executive with a demonstrated history of successfully building and leading international hardware and software technology companies. Per holds a Master of Science (MSc) in Applied Physics from Twente University, the Netherlands, and is a co-founder of Xsens (no affiliation currently), Moveshelf Labs and Loop Robots and he serves in several Board positions.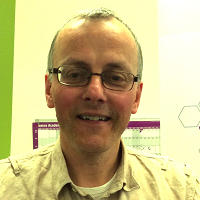 Prof Tjeerd van Staa studied medicine and received his degree in 1987 at the Erasmus University of Rotterdam, the Netherlands. After several years of working as a practising physician, he joined the pharmaceutical industry and worked as an epidemiologist and was also the European Qualified Person for Drug Safety. During this time, he obtained a MSc in Epidemiology (McGill University, Canada) and was awarded a PhD in Pharmacoepidemiology at Utrecht University in 1999. He has also a Master's in Medical Law and Ethics. He was the Director of Research of the Clinical Practice Research Datalink from 2006 to 2014. In May 2014, he became Professor of Health eResearch at the Farr Institute of Manchester University.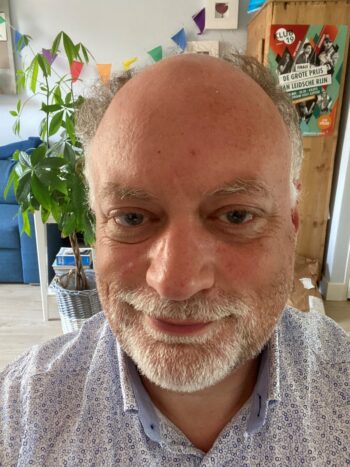 Gerard Mulder is an Evolutionary Biologist and Partner at Mindgame. He has designed and made many serious games for business communication. The object of the games is always to enable some form of behavioural change in the players and their teams. Humans are a playing animal (Homo Ludens) and in play we envision possible futures and possible ways to act to bring about these futures. He has worked with his colleagues in Mindgame for over 10 years and has helped hundreds of thousands in hundreds of companies to envision actionable steps for evolving in new directions.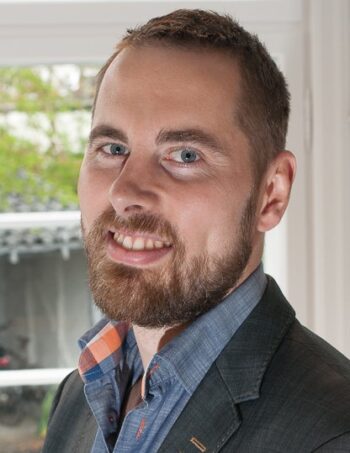 Dr Mads Luase Mogensen is the CEO of Treat Systems. TREAT automatically gathers infection-relevant information about patients' demographics, background information, vital parameters, local findings and symptoms, clinical chemistry, microbiology, treatments, and allergies.The system is built around advanced decision support and machine learning, developed and fine-tuned over the past 20 years. The system provides diagnostic support, associated severity scores, estimates on distribution of the most likely pathogens, and comes with suggestions for the optimal treatment – an intelligent true personalized guideline calibrated to local hospital conditions.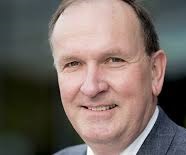 Dr Menno Kok is the Managing Director of EIT Health Belgium & The Netherlands. Menno Kok was trained as a Biochemist, Microbiologist and Biotechnologist. He is a senior executive at EIT Health, a pan-European network of companies, academic institutes, health care providers, regions and municipalities, dedicated to open innovation in Health and Healthcare. In the 80-ties, he pioneered white biotechnology, using environmentally friendly processes to produce fine-chemicals with engineered bacteria. Remaining loyal to his microbes, he switched to infectious disease research and de development of live-vaccines for diseases such as Tuberculosis and H. pylori (Ulcer) at the University Hospital of Geneva. Throughout his academic career, he was involved in open innovation processes, working closely with technology driven companies to translate research into products that matter to people. In his current job at EIT Health he no longer occupies the role of researcher. Rather, he brings new innovation concepts to life in the multi-stakeholder context of public private innovation partnerships, to the benefit of the European citizen-, patient- and health care sector.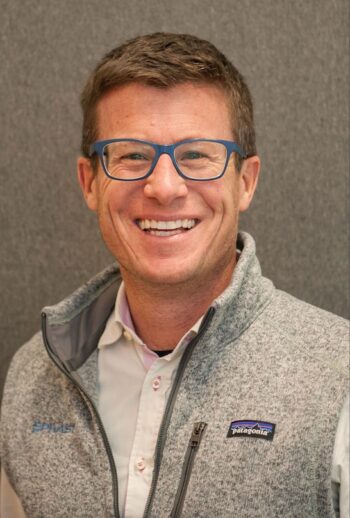 Professor Roman Stocker is the Co-Founder and Chief Scientific Officer of PhAST Corp., an AI startup based in Cambridge, MA developing the next generation computer-vision based platform for the rapid detection of microbial pathogens and associated phenotypic-based antibiotic susceptibility testing. A professor of engineering at ETH Zurich, formerly on the faculty at MIT, Roman has published over 139 papers, including more than 25 in Nature, Science and PNAS, on computer vision applied to bacteria, the quantification of microbial phenotypes from single-cell imaging, and innovative microfluidic technology for microbiology. Prof. Stocker pioneered single-cell imaging approaches to study microorganisms. His work has been recognized by numerous major awards, including an NSF CAREER award and two Investigator Awards from the Gordon and Betty Moore Foundation. Roman's vision is that creative diagnostic technology will be a major asset in our fight against antibiotic resistance, in developed and developing countries alike.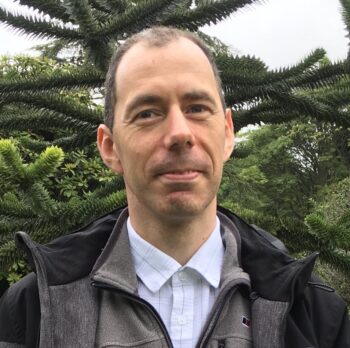 Dr Leonid Chindelevitch is a Lecturer in the Department of Infectious Disease Epidemiology at Imperial College London. Prior to his current position he was an Assistant Professor in the School of Computer Science at Simon Fraser University in Canada. He completed his PhD at the Massachusetts Institute of Technology in Applied Mathematics, and after spending time at Pfizer he was a postdoctoral fellow at the Harvard School of Public Health. His research program focuses on the mathematical and computational modeling of antimicrobial resistance in infectious disease, both on the molecular level (using computational and systems biology) as well as on the population level (using epidemiology and population genetics). He is also interested in the application of science to policy towards the goal of improving patient outcomes, especially in low-income or low-resource settings. His other research interests focus on computational biology, algorithm development, discrete optimization, and machine learning.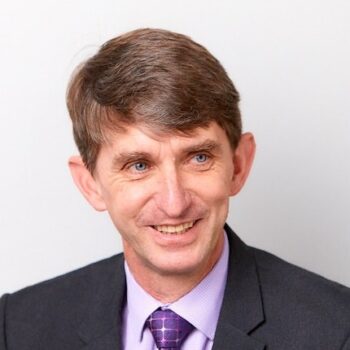 Dr Michael Graz has 25+ years of commercial, research and teaching experience in med-tech and life sciences. He holds PhDs in Anatomy and in Pharmaceutical Chemistry, is co-author on publications in the field of drug development and hold joint inventorship on various patents in the field of microbial control and diagnostics. Michael is founder of Biophys Ltd, acting CEO for Imspex Medical developing diagnostics based on breath analysis and CSO of Innoture, developing microarray patches for vaccinations. Furthermore, he is working with the School of Law at the University of Bristol on legal incentives to encourage antibiotic development and with University of Copenhagen on spinning out a small molecule, biofilm disrupter.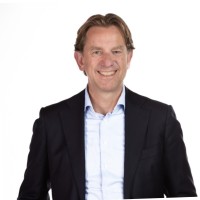 Martijn Adorf is the CEO of Animal Health Concepts. Animal husbandry is evolving to more sustainable production models with less antibiotics. This demands intelligent nutrition, health and diagnosis solutions. AHC is an international company that produces phytogenic products for livestock with health supporting properties and natural antimicrobial effects. We work in close cooperation with research centers and farmers to develop the most advanced solutions and powerful scientific data and results. Data technology with AI and machine learning can help to improve diagnosis and scalability. The presentation will show the potential of AI and machine learning to analyse data from poultry that will benefit from these technologies: flock behavior and droppings analysis. This will facilitate the reduction of livestock antibiotics usage.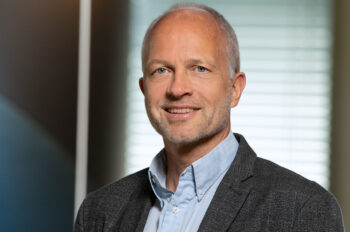 Dr Wolfgang Fecke is the Director General of the European Research Infrastructure Consortium (ERIC) for chemical biology, EU-OPENSCREEN. He obtained his PhD in 1994 at the Heinrich-Heine University in Düsseldorf on the function of protein complexes in mitochondria. After a postdoctoral fellowship at Columbia University, he worked for the next 20 years as scientist and group leader at the pharmaceutical companies Novartis and UCB as well as in the two biotech companies Callistogen and Siena Biotech. Wolfgang worked in Germany, the UK and Italy on drug discovery programs for cancer, CNS and inflammatory disease therapeutics, always with the focus on assay development, high throughput screening and lead profiling. He returned to academia in 2015, supporting the set-up of the translational Discovery Science group at the VIB institute in Belgium. In 2018, Wolfgang was appointed director of the new EU-OPENSCREEN ERIC in Berlin, Germany. He is coordinator of the large EU project EU-OPENSCREEN-DRIVE, serves as member in the executive boards of the EU-funded projects ERIC Forum and EOSC-Life (European Open Science Cloud for Life Science) and as vice chair of the European Life Science Research Infrastructure Strategy Board.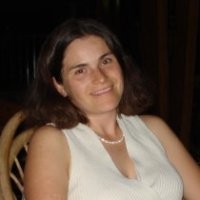 Dr Liliana Brown is the Director of the Office of Genomics and Advanced Technologies at the US National Institute of Health.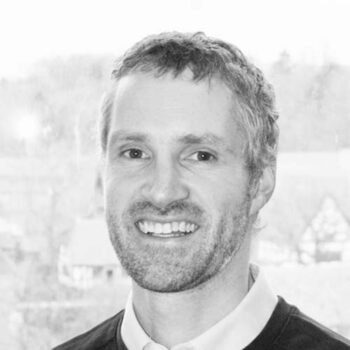 Dr Arne Materna is Managing Director and CEO of Ares Genetics. Dr Materna brings a wealth of experience in the development and commercialization of leading-edge bioinformatics platforms and products with a particular focus on microbiology and next-generation sequencing. He joined Ares Genetics from CosmosID Inc. where he served as Vice President Product. Before CosmosID, Dr Materna held leadership positions and senior roles at QIAGEN, CLCbio (acquired by QIAGEN in 2013) and Pacific Biosciences. He obtained his doctorate in life science at the University of Konstanz, Germany, and gained experience in microbial genetics and microbiome research as a post-doctoral fellow at the Massachusetts Institute of Technology (MIT), prior to joining the industry in 2010.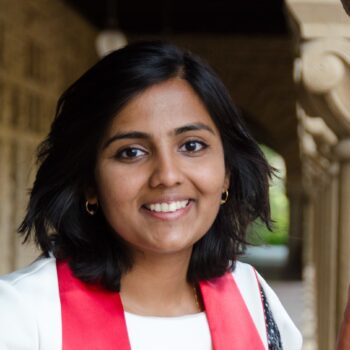 Dr Anvita Gupta is the founder & CEO of AINovo Biotech Inc. in the United States. Through its proprietary artificial intelligence platform and mining of massive biomedical datasets, AINovo accelerates the discovery of new drugs and diagnostics for unmet medical needs. One of the company's key focus areas is novel therapeutics and diagnostics for antibiotic-resistant infections and emerging pathogens. Anvita received her M.Sc and B.Sc in Computer Science from Stanford University specializing in AI and Biocomputation. In 2015, Anvita presented her research on AI for drug discovery to President Obama at the White House. She also presented the research's applications to Ebola at the White House Ebola Innovators Conference, hosted by USAID and OSTP. Her research in generative modeling and protein design has been published in journals such as Wiley's Molecular Informatics and Nature Machine Intelligence, and she has delivered talks at international conferences including ICML, ISMB, BIO, TEDx, and ITC International Conclave.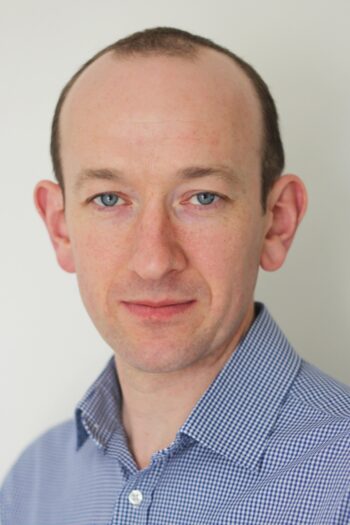 Dr Alastair Parkes leads medicinal chemistry in antibacterial drug discovery programs at Evotec UK, and has worked on diverse targets including in the LPS biosynthsesis pathway, toxin/antitoxin systems, protease and peptidoglycan glycosyltransfer. He has been a medicinal chemist at Evotec since 2006, first working on internal discovery programs in the CNS area, followed by three years in oncology and then, since 2014, in antibacterial drug discovery. Alastair is an experienced medicinal chemist with a focus on leading multi-disciplinary collaborative drug discovery programs. He is a regular presenter on Evotec's antibacterial research at international conferences, and lecturer on Antibacterial Drug Discovery at Oxford University's Synthesis for Biology and Medicine Centre for Doctoral Training. Alastair has published on topics ranging from asymmetric synthesis, through prebiotic chemistry and the origin of life, to strategies to overcome antimicrobial resistance. He is an inventor on patents in several disease areas, was recently the holder of a Wellcome Trust Pathfinder award to investigate broadening the spectrum of novel antibacterial agents, and is a member of the GARDP-REVIVE panel of experts in Antimicrobial R&D. Prior to joining Evotec Alastair conducted post-doctoral research on prebiotic chemistry in the group of Professor John Sutherland at the University of Manchester. He holds MChem (1999) and DPhil (2003) degrees in Organic Chemistry from the University of Oxford, with doctoral studies on asymmetric synthesis in the group of Professor S.G. Davies.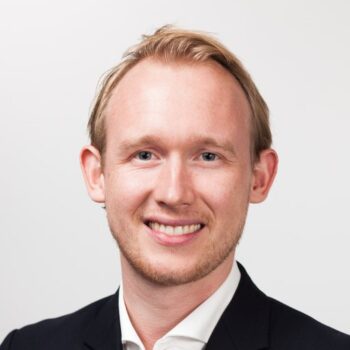 Vincent Laban is the Co-Founder and CEO of www.Nostics.com. In his current role he leads the development of a medical diagnostics platform based on Surface Enhanced Raman Spectroscopy (SERS). Nostics is focused on infectious diseases, and has two instant tests in its pipeline. Previously he was the CFO, commercial director and head of Strategic Partnerships at a nanotechnology startup in Delft, the Netherlands. He has a background in Industrial Design Engineering at the Delft University of Technology, where he specialized in Strategic Product Design. After his graduation he gaining several years of corporate strategy experience in financial services, at AEGON and KNAB.