International speakers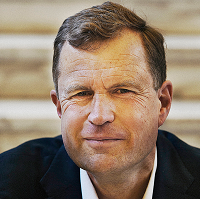 Mark Schneiders, CEO of KIT Royal Tropical Institute (KIT), is a financial-sector professional with extensive experience in international banking in Africa, Asia and South America. He also draws on his previous leadership roles with ING, Amicorp and African Development Corporation.That knowledge and his entrepreneurial skills help him create new corporate opportunities at KIT. In addition he brings together parties to form new ventures, such his leading involvement in the SDG House.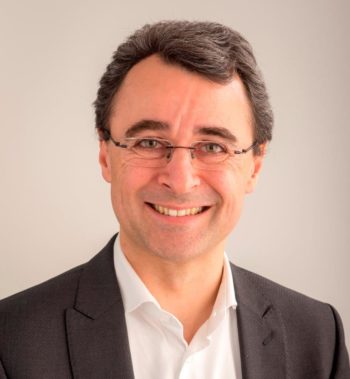 Dr. Frederick Wittke trained as a physician from Medical School Hannover. Following an academic path in Hannover (Fraunhofer Institute ITEM and MHH), Paris (Hôpital Necker, INSERM), Erlangen (Clinical Microbiology and Hygiene) Frederick decided to move towards the industry in order to becoming a clinical developer. His path (at GSK, Novartis, Debiopharm and MSD) made him grow into a clinical development expert focusing on vaccines development and infectious diseases including AMR. Besides these fields of interest he acts as lecturer for clinical development at the University Hospital of Geneva.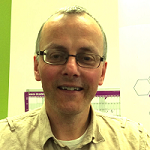 Tjeerd-Pieter van Staa is a physician and clinical epidemiologist with training in Pharmaco-epidemiology from McGill University and Utrecht University and training in Medical Ethics from Kings College. He is Professor of Health eResearch at the Health eResearch Centre / Farr Institute, University of Manchester. One of his research projects is around optimising antibiotic prescribing in primary care. He has published over 230 peer-reviewed articles and is a well-recognised speaker.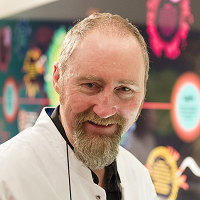 Dr. John Hays is an associate professor in the Department of Medical Microbiology & Infectious Diseases at the Erasmus University Medical Centre Rotterdam (Erasmus MC) in the Netherlands. His research focusses on bench-to-bedside translational aspects of the detection and combatting  of infectious diseases – also with an eye to future applications within the field.  His current research emphasis lies in the implementation of Point-of-Care infectious disease diagnostics.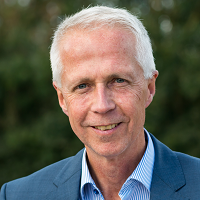 Dr. Maarten van Dongen is a Molecular / Medical Microbiologist by origin. After his PhD in Biochemistry at the University of Amsterdam, he has worked for the international pharma and biopharma industry. Later he advised Netherlands and international public and private organizations in the field of Life Sciences and innovation. Maarten is the initiator and driving force behind AMR Insights.

Isabel Koopmanschap graduated from Utrecht University, the Netherlands and holds a Bachelor's degree in Cultural Anthropology and Development Sociology. In 2018, she graduated from the University of Amsterdam in the Research Master Social Sciences. Isabel wrote her master thesis about women's perspectives on the offer of Non-Invasive Prenatal Testing (NIPT) in the Netherlands. She is currently enrolled in the Research Master Global Health and doing research on ethnic differences in quality of client-midwife communication during counseling on prenatal screening in the Netherlands.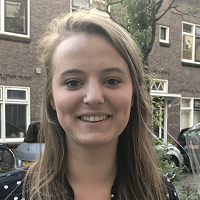 Hannah grew up in the south of the Netherlands and finished her Bachelor's degree at University College Utrecht in 2019. She majored in Human and Animal Physiology, Chemistry and Medical Sciences and did a minor in History. After focussing on rare genetic lung diseases for her thesis, she decided to pursue her academic further in the field of healthcare and started the Research Master Global Health at the VU in 2019.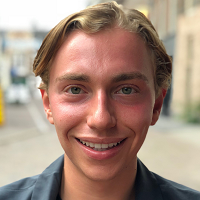 Brett Hahn graduated from Macalester College with a Bachelor's degree in Biology with a Concentration in Community & Global Health in 2017. Originally from New York City, Brett has experience working in and managing clinical research focusing on the symbiotic relationship between the gut microbiome and human health. Brett is currently pursuing his Master's degree in the Research in Global Health program at Vrije Universiteit Amsterdam while conducting research in infectious disease prevention and surveillance at the National Institute for Public Health and the Environment.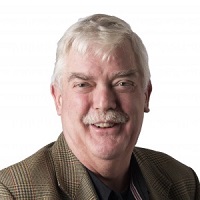 René Luigies, MBA, is Manager Business Development Game Solutions Lab. After his medical study at the University of Utrecht, René started his career in pharma marketing.  In 2001 he started his own company in the field of health care innovation. Soon he joined Health Valley in to manage large projects on prevention and innovation for health care insurance companies. In 2010 he joined the first Games for Health Europe conference as blogger. Six years later he takes the responsibility for all public relations and the organization of this annual international event.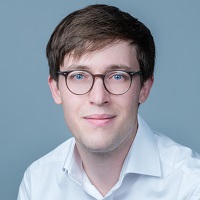 Dr. Andreas E. Posch, CEO Ares Genetics, joined from Siemens, where he was responsible for Bioinformatics R&D at Siemens Healthcare as well as Software Sensors & Analytics with Siemens Corporate Technology. He developed, executed and directed global innovation and R&D projects focusing on next-generation sequencing for diagnostic purposes, biomarker discovery, multi-scale disease modeling, advanced clinical decision support as well as genetic antibiotic resistance testing (GEAR). Andreas has an academic background in bioinformatics and biotechnology.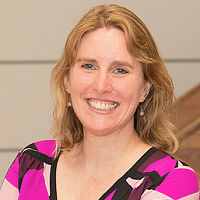 Dr Catrin Moore was based in Oxford and Thailand for her DPhiL. She has built the local capacity and ran diagnostic and research clinical microbiology laboratories in Laos and Cambodia. Catrin returned to the UK in 2012 to join the Modernising Medical Microbiology laboratory. Catrin joined the Big Data Institute in May 2018 and now leads the Oxford Global Burden of Disease (GBD) group on the Global Research on AntiMicrobial resistance (GRAM) project. She works in partnership with the Institute for Health Metrics and Evaluation (IHME) in Seattle to analyse global data to produce health metrics and geospatial maps on antimicrobial resistance.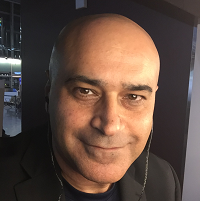 Hooman Kashef has over 30 years of executive management and product development experience in Wireless connectivity, Media streaming and AIoT markets. He is the founder/CEO at sensAI Technologies with the mission to "make data actionable". His work has been focused on the development of AI applications in automation, improving user experience (UI/UX), and designing voice assisted solutions. His current work at sensAI Technologies is focused on development of trusted knowledge discovery AI applications for the Biomedical and other markets. He holds an MSc in Digital Communication from the Imperial College of Science & Technology, London.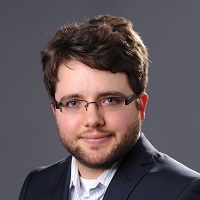 Dr. Sebastian Duemcke is the CEO of Clemedi. Clemedi develops in vitro diagnostic tests for infectious diseases, by uniting two novel technologies – Next-generation Sequencing and Machine learning.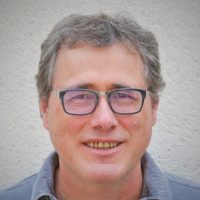 Dr Pascal Mayer, CEO at Alphanosos, focuses on AI based discovery of innovative and patentable mixes of edibles with optimal biological activities to preserve people and animals from devastating diseases. His background encompasses several research, management, founder and executive positions in academia, multinational pharmaceutical companies and start-ups. Pascal earned his Ph.D in macromolecular biophysics from the Louis Pasteur University in Strasbourg (France).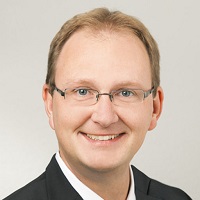 Dr. Marcus Miethke is a Project coordinator for drug discovery and development in the German Center for Infection Research (DZIF) and in the department Microbial Natural Products at Helmholtz Institute for Pharmaceutical Research Saarland (HIPS). He is also Network manager of the recently established JPIAMR-VRI initiative "International Research Alliance for Antibiotic Discovery and Development" (IRAADD). Marcus has an academic background in Biochemistry & Molecular/Medical Microbiology.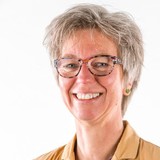 Dr Margreet Bloemers is project leader for FAIR data & data management, ZonMw (The Netherlands Organisation for Health Research and Development), She promotes creating and reusing FAIR data for ZonMw funded research projects. For the National Platform Open Science, she is the project leader for implementing policies and practices for optimal reuse of research data in all academia in the Netherlands. In the field of AMR Margreet is work package leader for Research Infrastructures at the JPIAMR and  participates in VALUE-Dx. Margreet is trained as a biologist, and got her PhD in developmental biology at the Hubrecht Institute in Utrecht.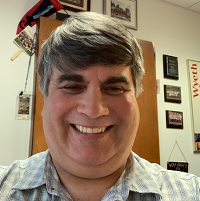 Michael J. Dowzicky, M.S., MT ASCP. graduated from Thomas Jefferson University with a Master of Science degree in Clinical Microbiology in 1989. Michael currently works at Pfizer Pharmaceuticals where he is a Senior Scientific Director in the infectious disease group within the Global Medical Affairs division. He is responsible for the day-to-day implementation and management of the ATLAS Global in vitro surveillance project combating AMR around the Globe. Prior to joining Pfizer Pharmaceuticals in 2000 Michael worked for Rhone Poulenc Rorer (RPR) and for Zeneca Pharmaceuticals.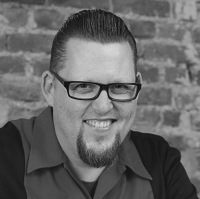 Lasse Goerlitz: Been fixing data workflows since the Space Odyssey. Mostly harmless.