Meet our Ambassadors 415 – …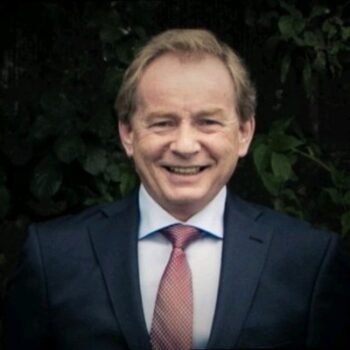 Patrick Gleeson is Chairman and Finance Director of Pharmafilter in The Netherlands, Ireland and UK. Hospital Wastewater and Waste are a key source of antimicrobial resistance in the environment. Pat is passionate about Pharmafilter treating hospital wastewater and waste at sources. Antibiotic resistance is a key medical concern, resulting from antibiotic use and overuse – being a significant contributor. Multiple antibiotic resistance is becoming more prevalent in the hospital environment and as a consequence, is increasingly responsible for the emergence of a variety of strains making it more difficult to treat bacterial infections.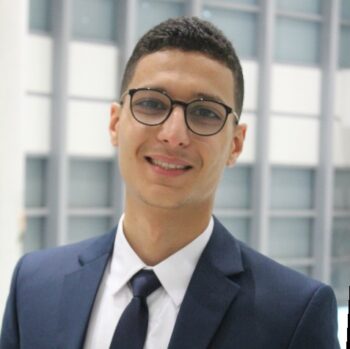 Juba Ifticen is a Pharm D Medical Microbiology Assistant at the Issad Hassani's university hospital in Algiers, Algéria. Juba has five years works experience in hospital Microbiology laboratory. Juba is a Global health enthusiast, avid volunteer and an ardent supporter of antibiotics stewardship. Member of differents scientific societies like the Algerian Federation of Pharmacy (AFP) and Algerian Society of Clinical Microbiology (ASCM). Being concerned about the extreme public health threat of Antimicrobial resistance, he organised several campaigns to rise awareness about AMR. He has the aim to contribute to the raising awareness of the global health threat and it's implications to healthcare, the United Nations Sustainable Development goals and humanity as a whole.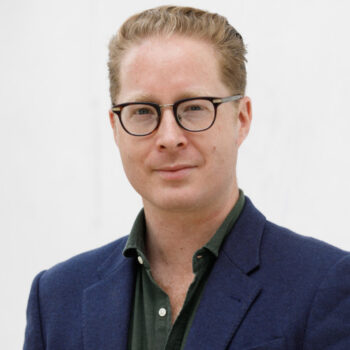 Eoin Gleeson is a Commercial Director at the Pharmafilter Group. In deploying the Pharmafilter system, developed in The Netherlands, hospitals are removing the input of pharmaceuticals, including antibiotics, to the environment via hospital waste and wastewater – a critical point in antibiotic stewardship. Eoin is a keen ambassador for solutions to antimicrobial resistance, focusing on the UK market, and works with the newly formed Infection Management Coalition to advocate for a whole system approach to the way infection is detected, monitored and prevented.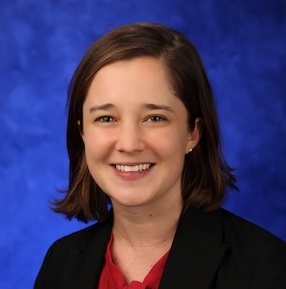 Kristin Sznajder is an Assistant Professor at
Penn State College of Medicine in the United States. Kristin is Assistant Professor in Public Health Sciences and a trained epidemiologist. She has an interest in infectious disease prevention and the over prescription of antibiotics especially in pediatrics. She also conducts global health research and is interested in partnerships to develop interventions to reduce misinformation and promote the judicial use of antibiotics.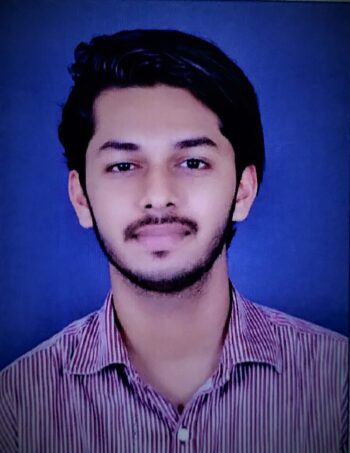 Prithvisagar, K S is a research scholar at the Nitte University Centre for Science Education & Research in India. Prithvisagar is perusing his Doctoral research since 2018. Prithvisagar holds a Bachelor's degree in Fisheries Science from College of Fisheries, Mangaluru (2012-16) and a Master's degree in Marine Microbiology and Biotechnology from Nitte (DU) (2016-18). In the past four years of research, his work focuses on mechanisms of virulence and AMR genes involved in pathogenicity, environmental fitness and persistence of clinically significant pathogens through combined molecular and omics techniques. He has also completed a certificate course on computational biology, bioinformatics and data science.
Anuradha Goswami is a Postdoctoral Fellow at the University of Alabama at Birmingham in the United States. She is a PhD in Environmental Engineering with a demonstrated history of working in the higher research institution. Her active research investigate antimicrobial resistance gene at polluted sites such as superfund, landfills. Her concerns about antimicrobial resistance is not only to find solution but also focus on less studied areas- contaminated soil and water which can be a potent source point. Her research expand to integrate population and functional dynamics to assess evolutionary behavior of bacterial consortia in water bodies and contaminated sites and integrate environmental engineering, evolution strategy, microbiology and bioinformatics approach to to design and conduct research. She was a UK STEM Ambassador during her PhD studies and have learned the importance of citizen science. Her intensions are dissolve the science myth that it can be practiced only by scholars.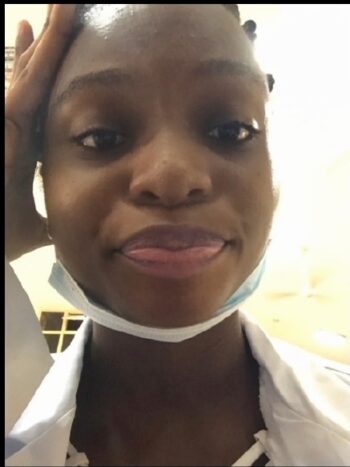 Taiwo Oni is a Pharmacy student at the University of Ibadan in Nigeria. She is a Global health enthusiast, avid volunteer and an ardent supporter of antibiotics stewardship. Taiwo is concerned about the extreme pubic health threat of Antimicrobial resistance.
As an AMR Insights Ambassador, she would like to contribute to the raising awareness of the global health threat and it's implications to healthcare, the United Nations Sustainable Development goals and humanity as a whole.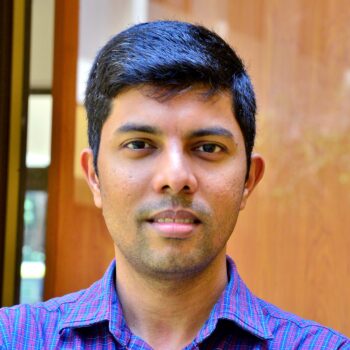 VK Deekshit is an Assistant Professor at the Nitte University Centre for Science Education and Research in India. He completed his PhD (Microbiology) from Manipal University and has been working as a research associate at UNESCO MIRCEN for Marine Biotechnology (KVAFSU), Mangalore. He did his short-term post-doc at University College Dublin, Ireland in the year 2018. His research focus includes molecular characterization of non-typhoidal Salmonella with special consideration to their antibiotic resistance mechanism which led to the detection of class 1 integrons in Salmonella Weltevreden and silent antibiotic resistance genes in some non-typhoidal isolates of Salmonella. Further, he developed a PCR for the simultaneous detection of Salmonella Pathogenicity Island 2 and its antibiotic resistance genes. He has also developed a Miss Match mutation PCR assay for the detection of QRDR mutation in fluoroquinolone resistant E. coli. His research interest includes identifying the characteristics of multidrug resistant gut pathogens in simulated gut condition as well as determining the anticancer ability non-typhoidal Salmonella in vitro.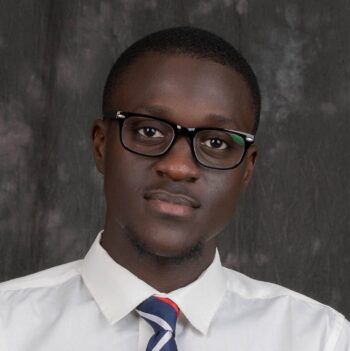 Olaniyi Abideen Adigun is a prospective Medical Laboratory Scientist who has studied at Kwara State University of Nigeria, where he obtained his Bachelor's degree in the field of Medical Laboratory Science. His thesis focused on the Prevalence of Vancomycin-resistant Enterococci in apparently healthy individuals. He is a Global health advocate with a keen interest in SDG3 and SDG4. Abideen intends to apply for his Master's program in Public Health and major interest in Antimicrobial Resistance which is an avenue to contribute positively towards the eradication of multidrug resistant organisms.
Mohamed Saleh is a researcher of veterinary pharmacology- veterinary drug residues at the Animal Health Research Institute in Egypt. Mohamed has a good experience in analysis of (antibiotics, pesticides, dyes, hormones, mycotoxins and malachite green residues) in different food of animal origin using LC/MSMS, HPLC and ELISA techniques. He participates in the accreditation of the Training Educational and Consultation Center in animal health research institute according to ISO 21001. Also he is a member of the surveillance team of infectious diseases in poultry farms in Egypt.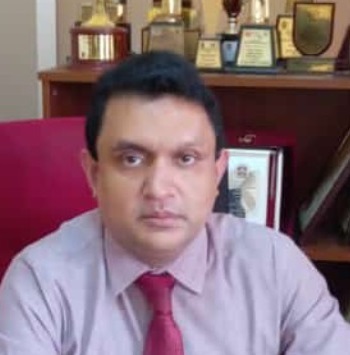 Imesh Prathapasinghe is a Consultant in Medical Administration at the Department of Health Sri Lanka in Sri Lanka. Imesh is a qualified consultant and a Director of a Sri Lankan Hospital. He has obtained his post MD Overseas Qualifications from the NHS Sherwood Forest Hospitals Foundation Trust, United Kingdom. Imesh is experienced in conducting different researches for the NHS: Referral to Treatment time (RTT). Imesh is qualified in International relations, Healthcare Quality and patient safety and owns an MBA (Common Wealth) and MA (Health Economics) other than his Doctorate in Medical Administration. Imesh is well motivated and interested in doing AMR researches with special emphasis towards the International Researches.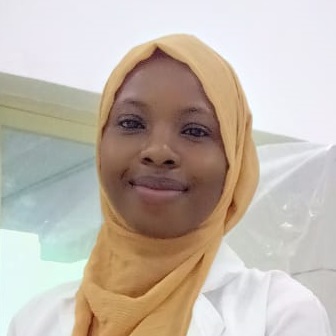 Maryam Abdulkarim is a microbiologist at Jummai Babangida Aliyu Maternal and Neonatal Hospital in Nigeria. Maryam is a graduate of microbiology from ABU Zaria Nigeria. Her research to determine how seemingly harmless fomite such as hand railings harbours pathogenic bacteria, how effortlessly it can be transferred to persons and their antibiotic susceptibility pattern, earned her two published abstract with the Nigerian Society for microbiology. She was an intern with the Ducit Blue Foundation pan African one health internship program. Her commitment to the program earned her a commendation to represent the foundation at the future leaders against AMR international internship program. She led a team who placed 2nd in the WAAW 2021 competition hosted by the Ducit Blue Foundation and the south center, to create an innovative campaign to increase global awareness of AMR. She has about 2 years experience working in a hospital Microbiology laboratory and is currently volunteering at one.
Shahidul Islam is an assistant Professor, Department of Physiology, Bangabandhu Sheikh Mujibur Rahman Agricultural University Gazipur-1706 in Bangladesh. He has completed his graduation and Postgraduation in Veterinary Medicine and Physiology respectively. As a part of his Masters Research work he performed experiments in mice to check, hemato-biochemical parameters, and also performed the histopathology of some organs (Heart, Liver and Skin) where the mice were fed with butter and estrogen supplemented feed for the development of obesity. Low Density Lipoprotein (LDL) is known as the bad cholesterol, which may cause the atherosclerosis, along with the other parameters in lipid profile. Regarding this thinking, I also conducted another experiment in my present work place focusing the evaluation of LDL lowering effect of Spirulina in advance aged layer chicken.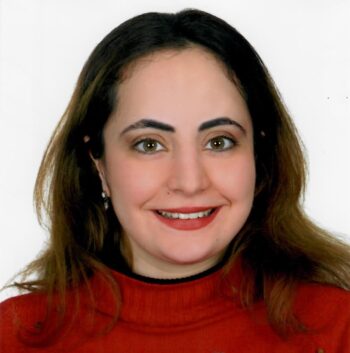 Randa Bazzi is a Veterinarian / Public health inspector at One health alliance Jordan in Jordan. Randa is a veterinarian specialized in Public health. She works as a regulatory affairs officer in national company located in Jordan. She consider herself as an AMR fighter Her thesis topic during her masters degree focused on the role of the Jordanian veterinarian in combating AMR. Currently she is involved in One health alliance Jordan, which is a group of veterinarians who are working together to raise awareness towards zoonotic diseases and other One health aspects such as AMR.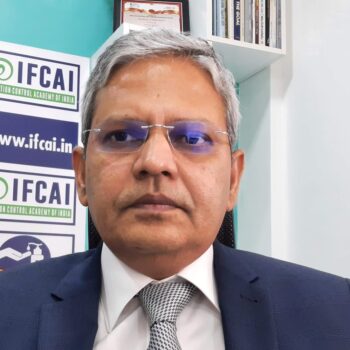 Ranga Reddy Burri is an IPC & AMR Educator at the Infection Control Academy of India, India. Ranga is a Physician, Public Health Policy Advisor, Educator and Social entrepreneur. His focus is on public health awareness, education and training. He is committed to the improvement of Infection Prevention Control practices, Antimicrobial Stewardship and patient safety in India and other low resource settings. His vision is to set standards for credentialing of infection control professionals and create the capacity of Infection Preventionists and OneHealth professionals for India and other LMIC.
Atharv Naik is a bioengineering undergraduate student at Imperial College London in the UK. He is interested in the mathematical modeling of antimicrobial resistance and its application in novel control strategies, and using data technologies in the development of novel diagnostic and therapeutic tools. He aims to translate technical advances into improved patient outcomes.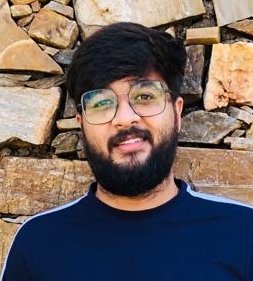 Milan Rathod is a Research Student at the Maharaja Sayajirao University of Baroda in India. Milan is working on Virulence Factors and Antimicrobial Resistance in Uropathogenic bacterias. He is interested in studying the Virulence factors and the genomics of Antibiotic Resistance in Pseudomonas aeruginosa and Klebsiella pneumonia. he is also willing to apply various bioinformatics tools to study Antibiotic Resistance.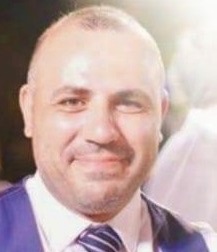 Andre El Khoury is an associate Professor, Chair of master program "Food Chemistry" and Head of laboratory "Mycotoxicology and Food Safety" at Saint Joseph University (USJ) in Lebanon. Andre holds a PhD in Environmental and Process Engineering, from the Polytechnic National Institute of Toulouse (INPT), France. He also holds an Agriculture Engineering diploma from the Lebanese University, a Master degree in Food Chemistry and a Master degree in Physiology from the Saint-Joseph University, Lebanon. Currently, he is an Associate Professor within the Life Sciences – Biochemistry department, at the Faculty of Sciences of Saint-Joseph University. His research interests focus on Mycotoxicology, Bioaerosols, Antimicrobial resistance and Biofilms. In addition, he is guest editor at Frontiers in Nutrition and Frontiers in Fungal Biology, as well as reviewer for many scientific journals. He is member of the International Network of Biotechnology (INB) and project 18 of the (CBRN) Unit, working with UNICRI and covering subject areas of Biosafety, Biosecurity and Bioethics. He is also a member of the Food Safety committee of the Lebanese ministry of Public health.
Odion Ikhimiukor is a Postdoctoral Research Associate at the University of Ibadan in Nigeria. Odion works at the Global Health Research Unit for the Genomic Surveillance of Antimicrobial Resistance at the University of Ibadan. He is actively working of invasive pathogens, describing mechanisms of antimicrobial resistance, including novel lineages of antibiotic resistant bacteria in the country. He is a bioinformatician and gains a lot of satisfaction using computational methods to answer questions relating to the proliferation and dissemination of antimicrobial resistance in bacteria. He is interested in working with Salmonella, Escherichia, Klebsiella and Staphylococcus genomes. Odion aims to use his skills to elucidate further on the importance of One-Health in the fight against antimicrobial resistance.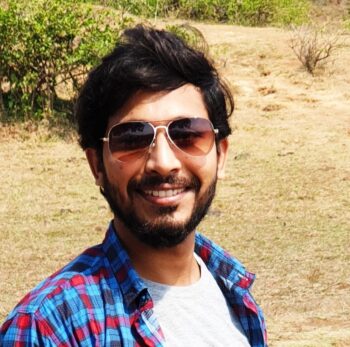 Suraj Shukla is a research student at the Maharaja Sayajirao University of Baroda in India. He is working on antimicrobial resistance and virulence of bacterial pathogens. Suraj hass about 4 year of expertise in genome level AMR work in which he did whole genome sequencing of drug resistance isolates of Klebsiella pneumoniae/ Escherichia coli/ Pseudomonas aeruginosa and isolates of Enterobacter hormaechei & Achromobacter spp. to study the genome level of prevalence and correlation of AMR genes and virulence genes among all isolates.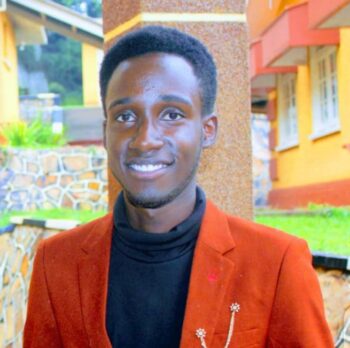 Jacob Michael Othieno is a Biomedical Sciences student at the Makerere University in Uganda. He is currently a Principal Investigator for an AMR research titled, "Prevalence and Antimicrobial Resistance Patterns of Escherichia coli isolated from Raw Cow Milk in Kawempe Division, Kampala, Uganda". Jacob is passionate about AMR and has taken part in a number of projects aimed at creating AMR awareness amongst different Ugandan communities. He looks forward to seeing a healthier and happy world.
Anastacia Sebbowa Nabyonga is a Biomedical scientist at the Makerere University College of Health Sciences in Uganda. Anastacia is serving as the program director of Students Against Superbug (SAS) in Uganda and project lead of the AMR gamification under SAS. She is very passionate about teamwork especially in solving health challenges, something she believes is the very core of "One Health". She believes that through using the One Health approach in fighting AMR we will be able to create long lasting solutions for the current and future generations.
Silvia Ferazzi is Senior Director Advocacy, Medicines for Malaria Venture in Switzerland. Silvia is leading advocacy in the product-development partnership Medicines for Malaria Venture, including on antimalarial resistance as part of the antimicrobial resistance agenda. The malaria parasite multiplies exponentially in an infected person, making it highly susceptible to genetic mutation. Over the decades, this has enabled it to become resistant to virtually every drug, from chloroquine to more recent treatments. Resistance to artemisinin, the current gold standard antimalarial therapy and partner medicines, has now emerged in the Greater Mekong Sub-Region in Asia, with concerns they may also emerge in Africa. Medicines for Malaria Venture (MMV) and partners are developing new medicines with simpler dosing regimens and novel mechanisms of action able to kill resistant strains. We believe that tackling the threat of AMR will require collaborative research across diseases and disciplines via open innovation.
Neha Prasad is a 5th year PhD candidate at University of California, San Francisco, USA, in the Chemistry & Chemical Biology program. In her thesis work, she is using CRISPRi to probe Pseudomonas aeruginosa essential genes and identify novel antibacterial leads & targets. She currently serves as the business development intern at Felix Biotechnology and is excited about new modalities to treat antibiotic-resistant bacterial infections.
Aoife Fleming is a Lecturer in Clinical Pharmacy and has a joint appointment with the Pharmacy Department at the Mercy University Hospital Cork in Ireland. Her research expertise is the areas of antimicrobial stewardship and medication safety. Aoife has a growing research interest in the field of vaccines uptake, addressing vaccine hesitancy and the potential for vaccines as an antimicrobial stewardship strategy. Aoife's PhD investigated AMS in Long term care facilities and she is leading and collaborating several antimicrobial stewardship research projects. She has expertise in mixed methods, systematic review methodology with many peer-reviewed publications on her antimicrobial stewardship and prescribing research, and supervises several doctoral researchers in this area.
Xin Yin is a real-word evidence consultant at Bristol Myers Squibb in the United States. Xin obtained his MPH at Emory University and DrPH at Penn State University. During his DrPH, his thesis focused on multi-drug resistant bacteria from retail meats while collaborating with the National Antimicrobial Resistance Monitoring and Surveillance program at the FDA and the CDC.