Meet our Ambassadors 415 – 499
Rajiv Yussuf is a medical student at the University of Nairobi in Kenya. Rajiv's passion for research began during his undergraduate studies, where he had the opportunity to work on a project investigating the prevalence of hypertension in a rural community in Kenya. He was responsible for conducting interviews, collecting data, and analyzing the results. He is particularly interested in the global health threat of antimicrobial resistance (AMR), having seen firsthand the devastating effects of antibiotic resistance on patients and their families. Rajiv is committed to contributing to the fight against AMR through research and education.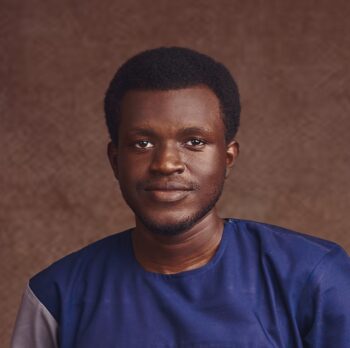 Joshua Adeyemi is a student at Kwara State University in Nigeria. Joshua is a student at the Department, Kwara State University, a member of the Nigerian Society for Microbiology, American Society for Microbiology and British Society for Antimicrobial Chemotherapy. He is passionate about research in Antimicrobial Resistance and vaccinology. Joshua has previously worked as an intern at a Medical Laboratory and Institute of Human Virology, Nigeria. He gained knowledge about Molecular Diagnostics and Bioinformatics. Joshua looks forward to starting a career as a researcher in vaccinology under Antimicrobial Resistance (AMR), learning new skills that will help in developing his career and enlightening the society about Antimicrobial Resistance and the risks involved.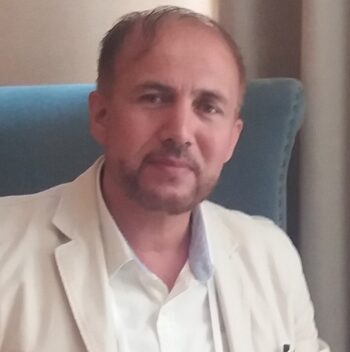 Nasir Ahmad Stanikzai is an MD working at the Global Fund Coordination Unit (GFCU), HSS – WHO in Afghanistan. Dr Nasir Ahmad Stanikzai is a Senior Technical Specialist for Health System Strengthening (GFCU – HSS), Ex Director Central Public Health Laboratories (CPHL and NIC)/Ministry of Public Health (MoPH) in Afghanistan. He was born in Logar Province Afghanistan, and following the successful completion of his medical studies (MD) from a Government university (Nangarhar) – Medical Faculty in 2002. First, he has started working with Première Urgence – Aide Médicale Internationale (PU-AMI NGO) as a National Medical, lab Coordinator in Kabul. Dr Stanikzai has been working in the field of public health for over 18 years, with particular experience in communicable disease prevention and control, country capacity-building for health biosafety and health system strengthening. Nasir Ahmad also works voluntarily for MoPH, Afghanistan as, National Polio Containment Coordinator for poliomyelitis eradication program, National Focal Point for Antimicrobial Resistant (AMR), and IHR, lab advisory Committee member.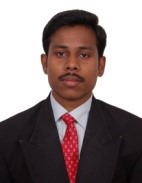 Ramachandran Rajan is a Researcher at the Zibo Central Hospital in China. Ramachandran received his PhD from the Centre for Advanced Studies in Botany, University of Madras, India in 2018. Subsequently, he worked as a Postdoctoral Fellow at the School of Physics and Opto-electronic Engineering, Shandong University of Technology in China, before taking up the current position at the Zibo Central Hospital in 2022. His work mainly focuses on the antimicrobial activity of metallic and carbon nanoparticles against clinical pathogens.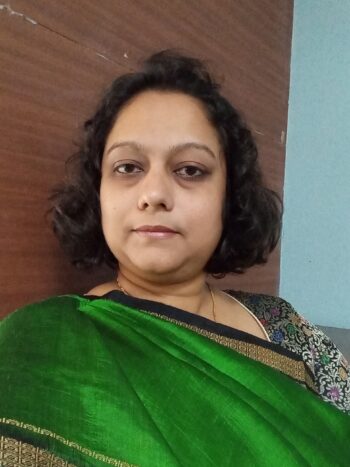 Rituparna De is a Senior Scientist and working at the International Institute of Innovation and Technology in India. AMR is a serious challenge for the public health domain. Rituparna is a Microbiologist dedicated to finding novel approaches to mitigate AMR. She is exploring the resistome to gain new insights into the cross-talk of different microbial community interactions. She uses culture-based and culture-independent methods for achieving her goal by targeting the microbiome.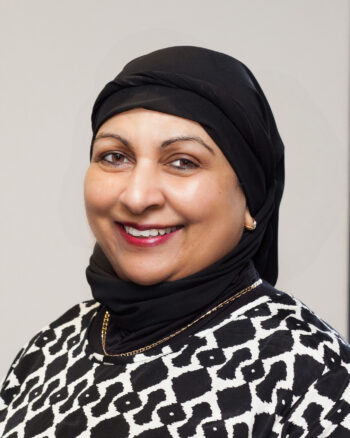 Shameena Khan is an antibitiotic stewardship and infection control clinical microbiologist at AMPATH South Africa. Shameena has a medical degree from the Royal College of Surgeons Ireland in 1986 and a medical microbiology degree from the University of Natal in 1993. She spent 10 years at King Edward the VIII hospital in Ireland. Here she introduced consultant medical microbiology ICU rounds. As a team they managed the infection control as well as infection management in the ICU. As a director of Ampath, she served a term on the Ampath board, but works as a clinical microbiologist. She is active in introducing infection control and implementing Antibiotic stewardship in certain private hospitals. She is also a member of the antibiotic steering committee of the KZN specialist network and the South Africa Antibiotic stewardship Programme (SAASP). Netcare nominated her for the doctor of the year award for her contribution for springboarding Antibiotic stewardship in Netcare hospitals. She is on the speaker forum and served on advisory committees for various pharmaceutical companies.
Dana Kok is an Assistant professor at the University of Chemistry and Technology Prague, Czech Republic. Dana is passionate about researching antimicrobial resistance in the environment and its impact on human health. She is currently working on building an interdisciplinary platform in the Czech Republic based on the One Health approach. This idea emerged from the H2020 REPARES project: Research platform on antibiotic resistance spread through wastewater treatment plants. REPARES represents a collaboration of UCT Prague, TU Delft, Wetsus, Universidade Católica Portuguesa, Aalborg University and University of Warsaw. They disseminate information on the spread of antimicrobial resistance through the WWTPs to the academic and non-academic community through open events and popularization publications. They also seek to contribute to the standardization of methods related to ARGs detection. Dana considers it essential to define the impact of intracellular and extracellular ARGs in water on human health. She would like to discuss how AMR can enter into legislation.
Ayana Krishnan works as a project associate at CSIR-Institute of Genomics and Integrative Biology [CSIR-IGIB], India. She is interested in involving research related to Anti-Microbial Resistance. Currently, she is doing projects related to the behavioral aspects of veterinarians, para veterinarians, and farmers: their knowledge, prescription factors, and awareness related to Anti-microbial use and AMR. She is motivated to work towards decreasing the magnitude of AMR in developing countries like India.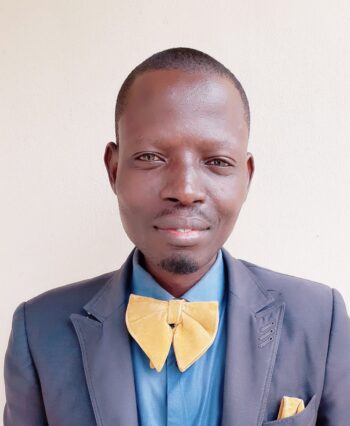 Peter Balogen is a Medical Biotechnologist and Microbiologist at Yaba College of Technology, Lagos, Nigeria. Peter is an academic Scholar and Researcher with interest to making positive impact on academic and industries through innovative research. He has the passion for zero tolerance to antimicrobial resistance and is ready to collaborate with others to making our world AMR free. His area of research has been antimicrobial resistance, molecular and biotechnology and Genetics. He welcomes collaborations from other researchers across the globe.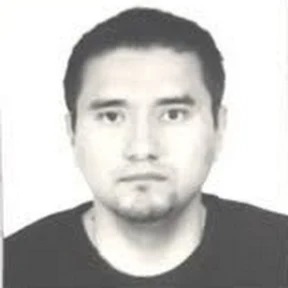 Gabriel Martínez González is a Research professor at University of Ixtlahuaca CUI in Mexico city, Mexico. Gabriel's experience is in the area of Microbiology in quality control in industry and as a teacher in subjects of Biology, Microbiology and Biochemistry. He is passionate about studying microorganisms and plants. Therefore, he is investigating the antimicrobial capacity of plant extracts against resistant microorganisms, which can adapt to various conditions and cause every day less effectiveness in treatment.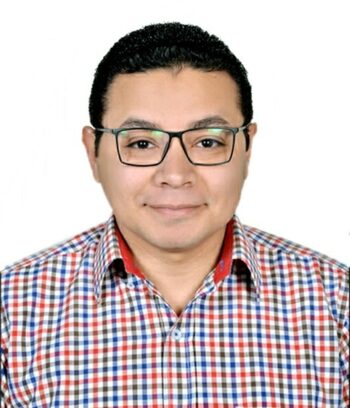 Hosam Mahmoud Gomaa Ali is an Infection Prevention and Control Officer at the Shoubra General Hospital, Cairo, Egypt. Hosam is an infection preventionist at Shoubra General Hospital in Cairo, Egyptian Ministry of Health and Population. He is passionate about public and global health especially antimicrobial resistance causes. He graduated as dentist 14 years ago and shifted his career to his passion; public health 6 years ago where he since then worked in several positions; infectious diseases surveillance officer, head of epidemiology and disease surveillance department in Shoubra district, Cairo, and now an infection preventionist working to fight antibiotic resistance. Moreover, he is a volunteer in a number of NGOs e.g. the Egyptian Red Crescent, Life Makers Foundation and Resala Charity Organization where he acts as health promotion and community health volunteer to raise the public awareness on health topics. He is looking forward to contribute more to the global response against the threat of antimicrobial resistance, even turn this threat to an opportunity to new beneficial human discoveries.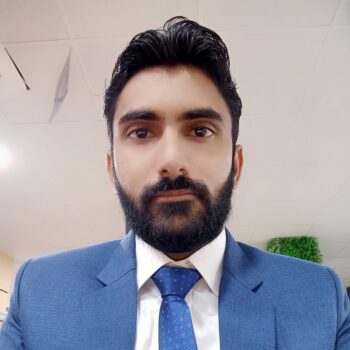 Hamid Masood is a PhD Scholar at Quaid i Azam University, Pakistan. Hamid is doing his PhD in Microbiology (Antibiotic usage & development of Superbugs and finding molecular resistance elements in broiler farms) from Quaid-I-Azam University Islamabad, Pakistan. He has a DVM (Doctor of Veterinary Medicine) and M.Phil in Microbiology. In his MS, he has worked on "The Effect of Sub-inhibitory Concentration of Ceftriaxone and Gentamicin on the Biofilm Forming Ability of Avian E. coli Isolated from Commercial Poultry Meat". Hamid has also worked as "Research Assistant" for two years with Dr. Fazal Adnan who has worked on finding zoonotic potential of one of the very common poultry infection in Pakistan,the Colibacilosis at the Atta-ur-Rahman School of Applied Biosciences, NUST Islamabad Pakistan. Hamid  is an experienced Veterinarian having a sound knowledge of microbiology especially related to animal health including antibiotics resistance, infections and gut health, probiotics, with demonstrated history of working in the livestock & poultry industry.
Giulia Pilla is a Business Development Strategist at Nostics in The Netherlands. Giulia holds a PhD in Molecular Microbiology from University of Oxford, where she investigated ways of tackling the ability of the multi-drug resistant bacterium Shigella to cause disease, by engineering a CRISPR-Cas-based therapeutic method and Shigella vaccine candidates. Besides being a highly enthusiastic scientist, Giulia is also an ambitious innovator, particularly interested in the process that translates scientific research from academia to industry. She has been involved in several initiatives between science and innovation, becoming a I2I Fellow at the Said Business School of Oxford, a BSF Fellow at Wilbe Ventures, and a Life Sciences and Biotechnology Lead in the team of Oxford Founders & Funders. Giulia currently works as a Business Development Strategist at Nostics, a Dutch company developing portable, instant and digital diagnostic solutions to bacterial infections. Giulia is helping the company grow by developing new clinical applications for Nostics' technology and finding strategic long-term business opportunities.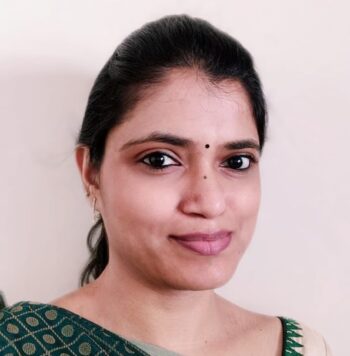 Raghini Ranganathan is a Technical Lead at REACH, the Resource Group for Education and Advocacy for Community Health in India. Raghini is a public health professional with 7+ years experience in public health spanning health systems strengthening, private sector engagement, and community engagement & empowerment. She has majorly worked for surveillance of vaccine preventable diseases, immunisation and TB. She is presently working on supporting people diagnosed with Drug-resistant TB in Bihar, India.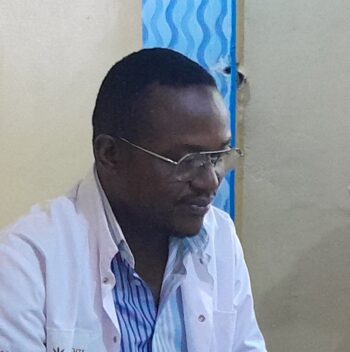 Gutemberg Kpossou is Microbiologist and Head of Microbiology unit at the Boko Hospital, ITM Antwerp, Parakou University in Benin. Gutemberg is Microbiologist with biomedical background. He is responsible for the laboratory in zonal hospital in northern Benin. Involved in AMR surveillance in Benin since 10 years. Additionally working in a biosafety and microbiology research laboratory in Benin. He has a PhD in quality of hospital environments (IPC). Gutemberg is interested in AMR surveillance and wishes to see a network and group of researchers in Benin, focusing on AMR in hospital settings and all related aspects. This could be an example for the rest of West-Africa.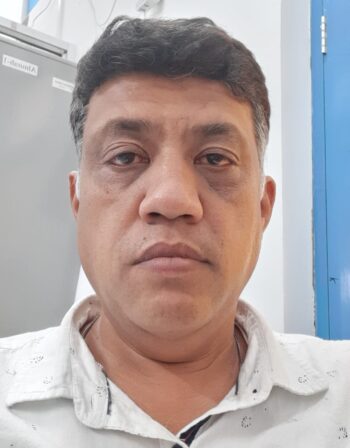 Somesh Baranwal is a Principal Investigator at the Central University of Punjab in India. Somesh is working as associate professor in the department of Microbiology. He received his PhD in understanding the molecular mechanism of fluoroquinolone resistance in Vibrio cholerae. Somesh has several years of postdoctoral experience from several research labs in the United States of America. He is presently running a Gastrointestinal disease laboratory. Somesh has a long-term interest in phage therapy for MDR bacteria.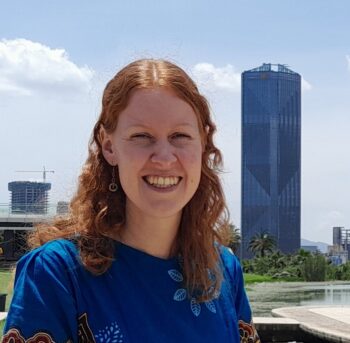 Mariska Kreuger is a Medical Doctor working at Nordic Medical Centre in Ethiopia. Mariska has a MSc in Medical Microbiology and is trained in Global Health. She is trying to improve antimicrobial stewardship on a small scale in the current workplace, but with a desire to contribute to antimicrobial resistance insights and stewardship on a wider scale in Africa. With emphasis on availability of supporting microbiology services and involving the private sector.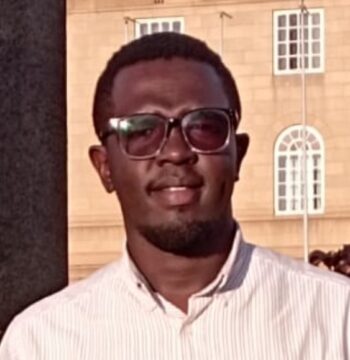 Clifford Mwashigadi is a Research Scientist at Geneplus Global Limited in Kenya. Clifford is both a genomic scientist and a phage therapist. He works as a research associate at Geneplus global Limited in Kenya. Due to rising antimicrobial resistance, a post-antibiotic era is set to begin. Superbug control necessitates collaboration and expertise from a variety of professions. He works on phage research and product development to reduce the spread of superbug resistance.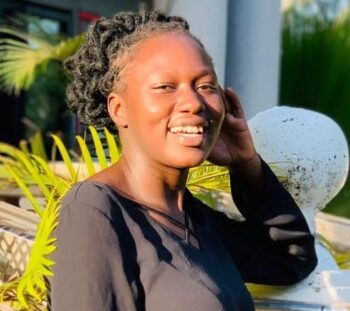 Lucy Awuor is an AMR student steward at Students against super bug Africa-SAS in Kenya. Lucy is currently taking her bachelor of medical microbiology at Meru university of science and technology – Kenya in year three. Her passion and zeal to learn more about AMR and find possible suitable mitigation measures compels her to join this Ambassadors program. She has had the chance to work with KEMRI – Kenya medical research institute as a student that is carrying out field work and laboratory based works thus giving her little exposure concerning microbes.It will be her joy to join the team and work together to achieve greater world that is free or experiencing limited AMR cases.
Asani Karuna is a student at the Makerere University in India. AMR is something which is coming up as a threat to us and the world but the problem is that it is silent and therefor people don't easily notice it as a problem just like other diseases like COVID-19.
Muhammad Abu Bakar is a DVM Student in Pakistan.
He is a third year undergraduate studying DVM at FVS BZU. Muhammad is currently working with a team to propose solutions on the theme of AMR and Technology. He is interested in exploring different cultures, learning about various forms of life, and discovering new areas of research and development. He has recently worked on " Effects of extreme heat changes on bats and its AMR spill over in Pakistan" as an Undergraduate research Intern.
Moyinoluwa Oladoye is a Program Officer at the Slum and Rural Health Initiative Network in Nigeria. Moyinoluwa is a Veterinarian and One Health advocate with over 2 years experience in health advocacy, research and leadership. Currently, he is the Program Officer at the Slum and Rural Health Initiative Network where he coordinates community health projects centered on improving access to quality healthcare information and services in under served and marginalized regions in Nigeria. He recently led his team on a media advocacy to sensitize the public on the dangers of antibiotics misuse and abuse. He believes in leveraging the One Health approach to educate community members and livestock traders on the effective use of antibiotics and the dangers of resistance. His goal is to contribute to global health by designing and implementing novel interventions to address antimicrobial resistance in Nigeria and the sub-Saharan Africa.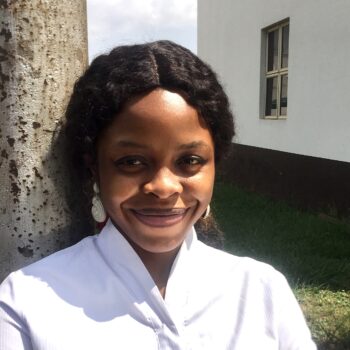 Eze Princess Chinecherem is a Student at the University of Nigeria Nsukka, Nigeria. Eze is a 400 level pharmacy student of the University of Nigeria, Nsukka. She is Nigerian and a content writer and researcher who is interested in acquiring profound knowledge on the ways to combat Antimicrobial Resistance as it poses as one of the global health threats that is adversely affecting sub-Saharan regions of Africa, Nigeria inclusive. It is estimated to have caused 1.27 million deaths in 2019. This influences her interest and passion to work collaboratively with this organization as a an ambassador to curb the problems associated with Antimicrobial Resistance.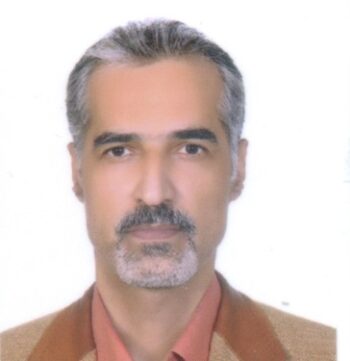 Hamid Ghahremani is a Senior drug and equipment expert at the University's Health Vice-Chancellor of Guilan University of Medical Sciences in Iran. Hamid is a Doctor in Pharmacy from Mashhad Medical Sciences and MPH in Family medicine from Guilan Medical Sciences. He with 28 years of work experience in the field of Pharmaceutical matters and public health at Guilan University of Medical Sciences and he has published articles in national and international congresses and is engaged in research on the rational use of medicine in the field of health. Hamid is interested in the topic of antimicrobial resistance (AMR) in the health field and indicators of rational prescribing, family physicians  prescribing and rational drug consumption.
Oscar Mano is a Medical Laboratory Scientist, AMR Ambassador, and aspiring Public Health Researcher at the University of Zimbabwe in Zimbabwe. Oscar is passionate Medical Scientist who is in the early stages of his budding career. He has a keen interest in Public Health research with Antimicrobial Resistance as a key focus area. Oscar is actively involved in AMR awareness programs, and he regularly participates in community outreach and engagement activities to spread awareness and educate the public about the global threat of AMR. A junior mentor and a leader of a student professional association, Oscar enjoys connecting with others and learning from the seniors while drawing inspiration from those who have excelled at what he hopes to achieve. He will be starting his MSc in 2023 and will be hoping to focus on genetic mechanisms of commonly drug-resistant bacteria at local and regional level.
Michael Graz is the CSO at Biophys Ltd in the United Kingdom. When he is not participating in endurance events with my wife, his focus is on senior management, research and teaching in med-tech, life sciences and blue biotech which he has been doing for over 30 years. Michael holds a master's degree in Law and PhDs in Anatomy and in Pharmaceutical Chemistry, is (co)author on publications in the fields of drug development, diagnostics and food science and holds joint inventorship on various patents in the field of microbial control and diagnostics. At present he is spinning out a biofilm disruptor from the University of Copenhagen, spinning out an IVD technology from Lancaster University and developing a microarray patch for painless vaccination.
Paola Grenni is a Senior Researcher at the National Research Council, Water Research Institute (CNR-IRSA) in Rome, Italy. Paola holds a PhD degree in Environmental Science. She is an expert in Microbial ecology of contaminated environments, in ecotoxicology and in bioassisted remediation processes. She is a Member of the SETAC Europe and of the SETAC Italian Language Branch. She has been involved in national and international projects on ecosystem contamination (pharmaceuticals; antibiotics and resistance genes; pesticides, their transformation products and fertilizers; PCBs; anionic surfactants; metals). In addition, Paola is an Expert consultant for research projects evaluation; Editorial board, Specialty Chief Editor and Guest editor of various peer-review Journals. She is also a tutor and co-tutor of students for master and PhD degree theses. Paola received the Atlas Award from the Elsevier in 2017 and the Award MARIE CURIE Fellowship. She is an author of more than 150 publications.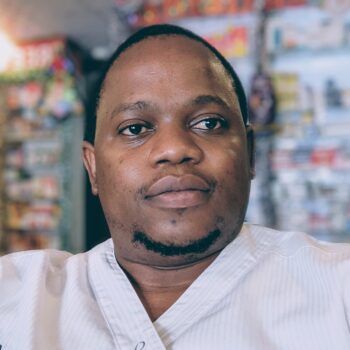 Christopher Thomas Ssekandi is a Supply Chain Pharmacist at Happy Pills Pharmacy in Uganda. Christopher is a pharmacist (BPHARM, MUK), and Supply chain practitioner with more than 8 years experience in the private pharmacy sector where he is a chief pharmacist and co-founder of Happy Pills Pharmacy. He led the project investigating the disposal of antibiotics in the environment in Central Uganda. It won the Commonwealth Pharmacists Association and International Pharmaceutical Federation (FIP) competition for AMS during the AMR week in 2022. He has 2 years experience in supply chain for the manufacturing sector. He also has 5 years experience in the public health sector while working with PEPFAR-CDC projects for strengthening ARVs supply chain in Uganda. Christopher has obtained a holistic view of supply chain from top (manufacturing) to bottom (retail/end user) in Uganda and set out to address these through tailored solutions based on available resources. He is Leadership and Management in Health Alumnus from University of Washington.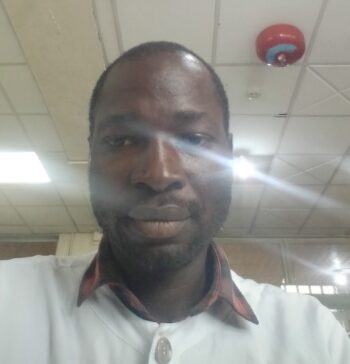 Lawrence Mafulul is a Civil Servant, Researcher and Doctoral Student at the National Agency for Food and Drug Administration and Control in Nigeria. Lawrence did his bachelors and masters degrees in microbiology and applied microbiology & plant pathology respectively from the University of Jos, Nigeria. He is currently a PhD student in international public health at EUCLID University, Central African Republic of Gambia. He has been working as a regulatory officer with the National Agency for Food and Drug Administration and Control, Nigeria. Lawrence developed the passion to contribute to Antimicrobial Resistance control and prevention in order to contribute towards averting the long term health implications. He has been a freelance social media and community advocate for the control and mitigation of AMR within the one health spectrum. Lawrence is currently in the Non Staff Human Resources Roster of the FAO. He is still awaiting assignment as Environmental AMR resistance capacity building specialist by the FAO.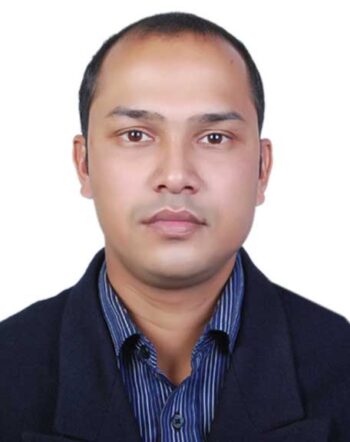 Samun Sarker is a Veterinarian and working as a Microbiologist at the Global Health Development (GHD), Eastern Mediterranean Public Health Network (EMPHNET) in Bangladesh. He has acted as a senior research associate at the National Reference Laboratory for AMR (Research), Bangladesh Livestock Research Institute (BLRI) from July 2018 to December 2021. He has also been involved with the U.K. Government-funded One Health Poultry Hub project as a Senior Research Fellow and subsequently got involved with the One Health Aquaculture Project by the Centre for Environment, Fisheries and Aquaculture Science (CEFAS), U.K. He completed his DVM in 2015 and an MSc in Microbiology in June 2016 from CVASU, Bangladesh. Later on, he completed his second MS in Veterinary Public Health from Chiang Mai University, Thailand in 2018. His research interest is focused on AMR and the mechanisms and spread of this resistance in the One Health context.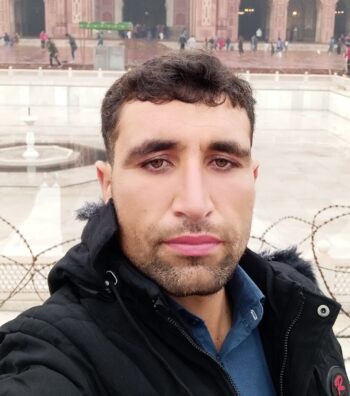 Nimat Ullah is a Researcher at the University of Agriculture Faisalabad in Pakistan. Nimat did his Master of Philosophy in Microbiology. He has worked on a project focused on Hepatitis C virus genetics during his master's studies. Now the world is in a huge crises of Antimicrobial resistance. The improper use and prescription of antimicrobials leads to the daily detection of hundreds of MDR bacteria in his country. Keeping this devastating situation in my mind Nimat would be interested to enter into a PhD position in AMR.
Atif Khan is a Scientist at the Bhabha Atomic Research Centre in India. He is currently working on the application of marine bacteriophages to control biofilm and biofouling in the cooling water systems of power plants. He has isolated multiple bacteriophages against marine and pathogenic bacterial isolates that can be used for therapeutic and industrial applications. He won a travel grant for a synthetic biology workshop organized by European Molecular Biology Laboratory, Heidelberg, Germany.
Fazal Mehmood Khan is a principal investigator in a research project on Antimicrobial resistance in China. Fazal has a PhD in Microbiology with a TWAS doctoral fellowship from the Wuhan Institute of Virology, Chinese Academy of Sciences in China. Fazal Khan currently works as a post-doctoral researcher at Shenzhen University China. Fazal is a highly motivated medical microbiology researcher specializing in antimicrobial resistance, phage biology, and lysin therapy. Fazal Khan won a fund for international young scientists for a project of 200,000 RMB (27,770 USD) from the National Natural Science Foundation of China (NSFC). The project aims to control antimicrobial resistance (AMR). Fazal applies phage-derived endolysin as an alternative therapeutic agent to treat multidrug-resistant bacterial infections.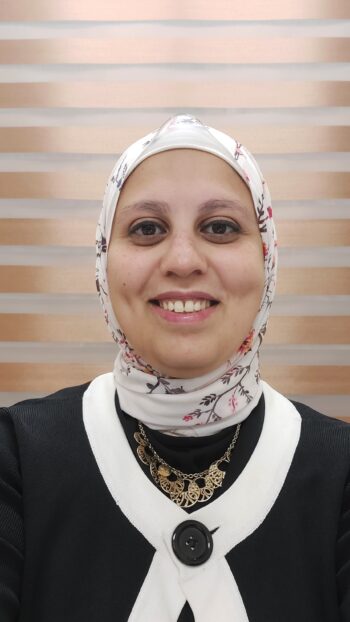 Aalaa Mogheith is a Pharmacist at the Egyptian Drug Authority in Egypt. Aalaa is a pharmacist, BCPS, MSc in pharmacotherapy and Master of Public Administration. She used to be the national Antimicrobial Stewardship program coordinator at the Ministry of Health, and she participated in the formulation of the Egyptian NAP for AMR. Her master topic was on the governance of NAP and public awareness on AMR.
Rezaul Karim is a Researcher at Bangladesh Livestock Research Institute in Bangladesh. He is a PhD candidate at the Universiti Putra Malaysia (UPM) in Malaysia. His research focuses on the characterization of colistin resistance and the horizontal transferability of the resistance gene in Enterobacteriaceae bacteria. Rezaul is a researcher at Bangladesh Livestock Research Institute since 2012. Prior to this, he worked at FAO Bangladesh. Rezaul is interested in rapid AMR detection and AMR reduction policies.
Hafizur Rahman is a Researcher at the Bangladesh Livestock Research Institute in Bangladesh. Hafizur is a microbiological scientist, who obtained his PhD from the University of Technology Sydney (UTS), Australia. Currently he is working as a Senior Scientist within the Bangladesh Livestock Research Institute, Savar, Dhaka, Bangladesh. Prior to joining this role, he worked in UTS and The University of Sydney as a casual academic and as a teaching staff, respectively. Hafizur also has Australian industrial working experience where he worked on COVID 19 diagnostic manufacturing. His current work focuses on lateral gene transfer (LGT), evolution and adaptation of pathogens, host-pathogen interaction, and antimicrobial resistance (AMR).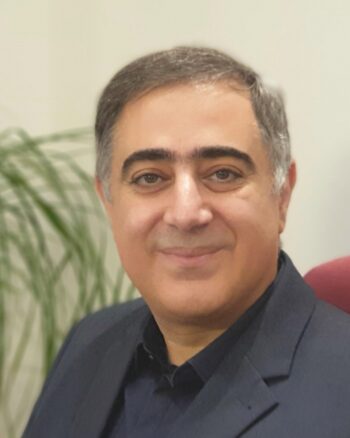 Kamiar Zomorodian is a Professor at the Shiraz University of Medical Sciences in Iran. Kamiar is a co-founder and COB of Parsa Polymer Biotechnology Company. He studied medical mycology at Tehran University of Medical Sciences, Iran, where he also obtained his Ph.D. He conducted his postdoctoral research in Vienna, Austria, whereupon he moved back to Shiraz, Iran, first as an assistant professor. Since 2016, he has been Professor of Medical Mycology at the School of Medicine at Shiraz University of Medical Sciences (SUMS). He has also been working as the head of the Central Research Laboratory of SUMS, which provides high-tech research support to students and researchers. His main research interests lie in the areas of antifungal drugs and novel drug delivery systems. He has authored >140 papers on host/pathogen interactions, fungal epidemiology, and antimicrobial drug design and synthesis. Currently, he is the director of research affairs at SUMS and Vice President of the Iranian Society of Medical Mycology (ISMM).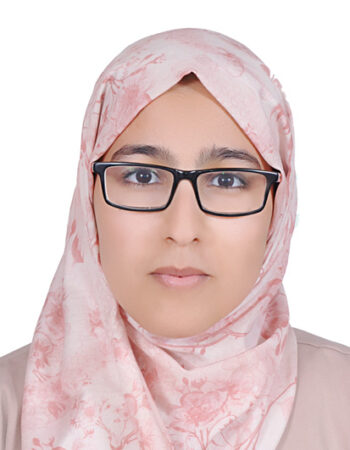 Amina Ressmi is a Medical laboratory technologist at the Universitary Hospital Center Mohammed VI in Morocco. Amina is a highly motivated PhD Student in medical microbiology in Morocco. She is keen to collaborate with research scientists worldwide to thrive new skills and settle new challenges by raising awareness about AMR among people. She is working on the development and the optimization of new drugs from natural products in the environment to tackle the AMR burden in the country.
Hazrat Bilal is a Postdoctor at the second affiliated hospital of Shantou University Medical College in China. Hazrat is working in the field of antimicrobial resistance for the last 7 years. His Ph.D. thesis title was molecular epidemiology and systematic analysis of antibiotic-resistant bacteria from Pakistan. Currently, he is working on genomic analysis of antifungal-resistant Candida species. The aim of his research work is to quantify the antimicrobial resistance in the region, to provide guidelines for healthcare professionals, and raise awareness amongst the general population about the scenario of antimicrobial resistance and the hazardous effects and complications.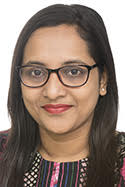 Tania Sultana is working on the development of novel metal based antibiotics to treat multi-drug resistant bacteria at Monash University, Australia. Tania is a PhD student at the school of Chemistry, Monash University, Australia. Her research focuses on the development of novel metal-based antibiotics to treat multi-drug resistant (MDR) bacteria. The aim is to repurpose the old classes of antibiotics, many of which are no longer effective towards MDR bacteria, by combining with a metal centre to reinvigorate their antibacterial activity. Tania is a member of Centre to Impact AMR in Monash University. She is also a registered Pharmacist in Bangladesh. Before starting her PhD, she was working at Incepta Pharmaceticals Ltd. as Senior officer, Research and Development, Analytical team in Bangladesh for about 6 years. Her aim is to make a difference to AMR with her research.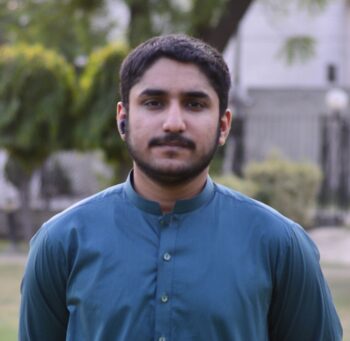 Usman Ali is a Microbiologist at the Al-Kabeer International Research and Diagnostic Laboratory in Pakistan. Usman is a qualified microbiologist owning a bachelor's degree in Microbiology from one of the prestigious institutions in Pakistan. He holds more than 2 years of professional experience primarily in Medical Microbiology, Bacterial Culturing, Modern Diagnostics, Review and Advise on the Authenticity of Test Results, Routine Laboratory Tests, and Reports Description. A researcher with core areas of MDR Pathogens, Antimicrobial Stewardship Program(AST), Antimicrobial Resistance, and Drug Synergism. Currently working in the domain of Stewardship Program and AMR.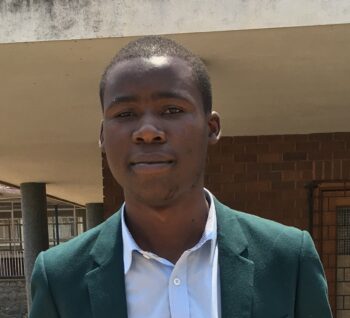 Ignatious Satuku is an early career researcher at the University of Zimbabwe in Zimbabwe. The next generation drug discovery scientists who have a burning desire to modernise the way medicines are discovered through the application of computational methods blended with medicinal chemistry knowledge in this .com era. Ignatious is trained by Schrodinger online courses to conduct computer aided drug design and drug discovery, which gave him the opportunity to get hands-on training on Schrodinger Suites. Experience in developing workflow for computer aided drug design from a large library of ligands for target molecules. Ignatious is currently an undergraduate pharmaceutical Chemistry student at University of Zimbabwe.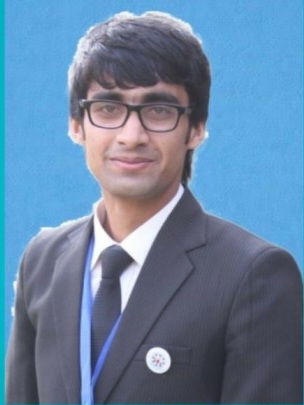 Ali Hasan is Assistant Manager "AMR Program in Pakistan" at Biomerieux & GMS in Pakistan. Ali is a qualified microbiologist owning a Master of Philosophy degree in Microbiology from one of the prestigious institutions in Pakistan with research topic "Synergistic Effects of Antimicrobial Drugs on Multidrug Resistant P. Aeruginosa in Pakistan". He holds more than 3 years of professional experience primarily in Medical Microbiology, Bacterial Culturing, Modern Diagnostics, Routine Laboratory Tests, Reports Writing, Review and Advise on the Authenticity of Test Results. A researcher with core areas of MDR Bacteria, Antimicrobial Stewardship Program, Antimicrobial Resistance, and Drug Synergism. Currently working in the domain of AMR and Stewardship Program.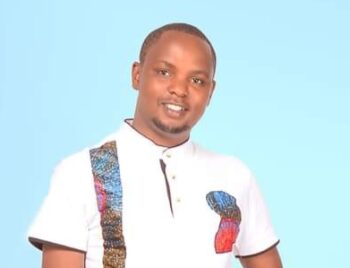 Obino Tai is Clinical Officer at Vihiga County, Ministry Of Health in Kenya. Obino is a Kenyan citizen and a holder of Clinical Medicine Surgery and Community Health from Presbyterian University of East Africa Kenya. The year of graduation is November 2012. He is curently working at County Government of Vihiga department of health, stationed at Tigoi Health Centre Kenya. His objectives as Health Care Practitioner include i) to integrate theoretical professional and practical knowledge and skills in the medical field with zealous results of achievement of objectives, goals and vision of the institution and nation as a whole, ii) to effectively utilize his Registered Clinical Officer skills and experience to improve operations and contribute to organizations growth, iii) to stretch his abilities to tackle challenges, generate ideas and be a creative problem solver, iv) to offer medical services in accordance to Clinical ethics and to human satisfaction and v) to be an AMR champion.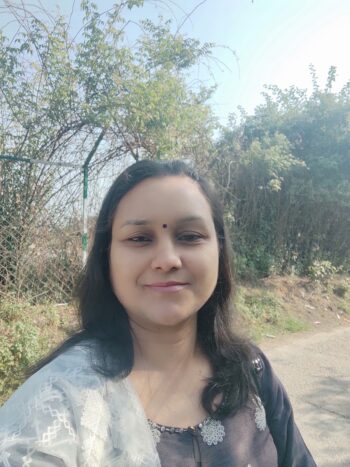 Monika Bhardwaj, Assistant Professor at CSKHPKV in India. Monika is a Veterinary Doctor by profession (BVSc and A.H.). Later on she has pursued Higher Studies (MVSc & PhD in Veterinary Bacteriology) at ICAR- Indian Veterinary Research Institute). Monika has visited the USA to present her PhD work. Her reserach experience is mainly on herbal antimicrobials, there mechanism of action and their effect on multi-drug resistant pathogens in combination to antibiotics.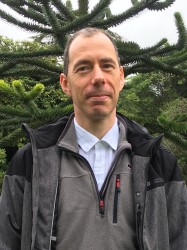 Leonid Chindelevitch is a Lecturer in Infectious Disease Epidemiology at Imperial College London, United Kingdom. His background is in mathematics and computer science, with a specialisation in computational biology. For the past decade or so his main research interests have focused on the use of computational methods for AMR, which among others led to this work: https://arxiv.org/abs/2208.04683. The key questions Leonid seeks to answer in his work include the following:
– how can we learn about mechanisms of AMR from an analysis of bacterial genomes and other bacterial omics data?
– how can next-generation sequencing methods be used to rapidly diagnose AMR infections and identify appropriate treatment options?
– what policy changes need to be made to help control AMR transmission, both in the West as well as in LMICs?
Hekima Ambangile is a student at St John's University Of Tanzania in Tanzania. He is currently taking his bachelor of pharmacy and volunteering CEO of AFYACLUE a health related online platform focusing in bringing awareness to the community on rational use of medicines through publishing facts on medicine use and campaigning through social media. With the program he will participate and try to incorporate knowledge which he is going to gain in a nine month sessions so that it can be shared to the community to help bring back antimicrobial resistance. Through this it can help him to develop his skills and knowledge in his profession. He has achieved to inspire health/medical students in volunteering in their community about enriching them to with what they get in their studies such as health education so that they can broaden their perception about health knowledge.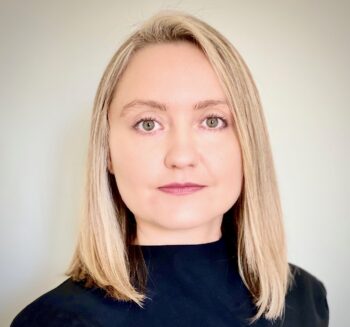 Emilia Jacofsky is Sr. Dir. of research at Plasmology4 Inc. in the USA. Emilia is an experienced biomedical researcher with expertise in start-up product development and regulatory strategies. She currently serves as the Senior Director of Research at Plasmology4, Inc. Emilia focused her career on the development of novel anti-infective technologies including: nanocomposites, inorganic materials functionalized with biomolecules, drug/antimicrobial agent delivery systems and non-thermal plasmas for medical devices. She is one of a small group of scientists worldwide developing devices for the therapeutic delivery of cold plasma technologies, which have demonstrated a number of promising beneficial medical applications including the destruction of multidrug-resistant pathogens and improvements in wound healing.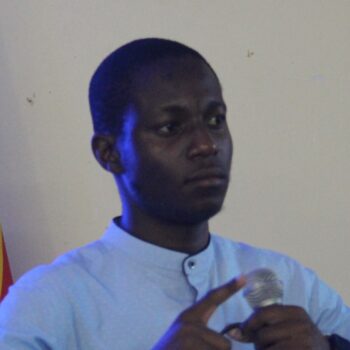 Ngoni Muzondo is Ambassador at Students Against Superbugs Africa in Zimbabwe. Ngoni is a second year Pharmacy student at the Harare Institute of Technology in Zimbabwe. He has infinite passion in Public health, big data analytics, antimicrobial resistance and stewardship, Sexual reproductive health and rights (SRHR) and health politics. In as much as he is interested in many co-curricular activities antimicrobial resistance has most of his attention and passion. Ngoni is an ardent AMR champion and heads SAS-Africa activities in Zimbabwe as a representative.
Alexander Thornton is a Medical Student, studying at the University of Leeds, United Kingdom, but is currently taking an intercalated year out of his studies to read an MSc in International Public Policy at QUB. Although early in his career, he has a keen interest in public health advocacy particularly in relation to preventative medicine and how we can best optimise public health policy and scientific communication to promote knowledge and understanding of modern public health challenges including Antimicrobial Resistance (AMR). He is looking forward to networking with clinicians, scientists, and communicators with similar clinical and non-clinical interests as he progresses in his career. He is passionate about exploring creative and innovative solutions to the problems generated by a National Health Service in the era of social media, believing communication is key to empowering patient populations.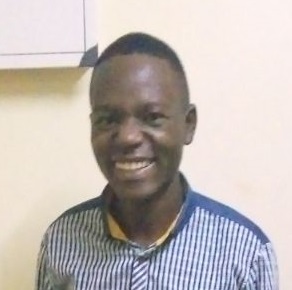 Maki Silwimba is a Medical student at MUHAS in Tanzania. Maki is a fourth year medical student at MUHAS with a will to be part of the team to combat this challenging rising problem of AMR.  In his clinical years of rotation in the different departments ha has faced a lot of patients explaining that before seeing a doctor they have introduced themselves on the over the counter medication and this may seem to be contributing to the rise of AMR.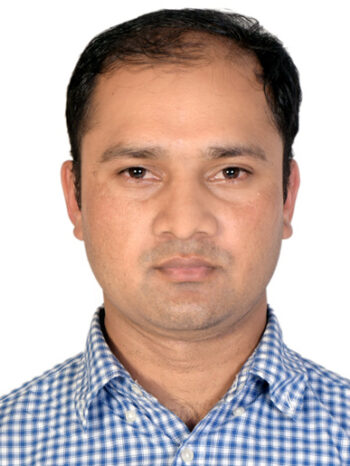 Sagun Paudel is the Founder at the Public Health Update in Nepal. Sagun is MPH graduate, highly passionate, motivated and resourceful young professional with seven years of professional experience in the field of health in Nepal. Collecting best practices, generating evidence from media and mobilize social media to disseminate health information is his regular activity. He has been working to inform, advocate, promote and motivate Nepalese health professionals by using the mobile application, social media, and website since 2011.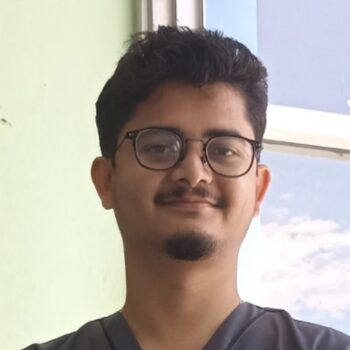 Nayan Neupane is President/AMR Activist at the Alliance Against Antimicrobial Resistance-Nepal in Nepal. Nayan is working as medical doctor at the Nepal Medical College Teaching Hospital. He serves as President of the Alliance Against Antimicrobial Resistance which basically focusses on awareness against injudicious use of antibiotics in health care settings. The alliance conducts various awarness programs in coordination with the local bodies targeted to General public and Prescribers. Working in national centers where even Antibiotic is sold as OTC drug has been equally thrilling yet inspiring. Nayan looks forward to working in close coordination with like minded people and organization to achieve the common goal to prevent Antimicrobial resistance.
Florie Desriac is an Assistant professor at CBSA lab – University of Caen Normandy in France. She is working in the Bacterial Communication and Anti-Infectious Strategies Lab. Her research focuses on the discovery of new antibiotics and/or alternatives from hitherto uncultivable microorganisms. She co-founded the ABX Network in the UK and the AntibioDEAL network in France, which are dedicated to accelerating early antibiotic discovery by strengthening academic collaborations and translational research.
Abdirahman Ahmed is AMR Research Assistant (Intern) at Kasmo University / Somali National University in Somalia. Abdirahman is a recent Veterinary Medicine graduate student with First Class Honours at Somali National University. He is currently a research assistant at Kasmo University and highly passionate about matters relating to AMR research development, One Health Initiatives, outbreak investigation, and disease surveillance. Abdirahman is currently working on a research topic concerning AMR residues in chicken meats collected from slaughterhouses in Mogadishu, Somalia. He also published (but now on the editorial review stage) a research paper entitled "Detection of antibiotic residues in camel and goat meat from markets in Mogadishu City, Somalia". He also co-founded the first Union of Somali One Health Club, which is a union composed of a group of veterinarians, medical doctors, and environmentalists for effective Collaboration in areas of One Health, of which AMR is a key pillar.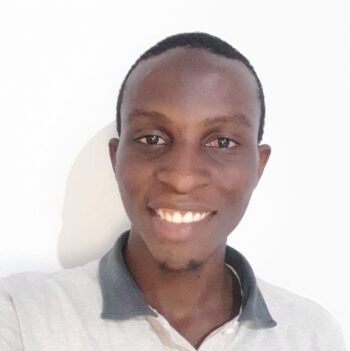 Zakariya'u Dauda is a Medical laboratory scientist at the Usmanu danfodiyo University Sokoto in Nigeria. Zakaria'u is a current undergraduate at Usmanu Danfodiyo University Sokoto, School of Medical Laboratory Science. He was certified by the Medical Laboratory Council of Nigeria as a Medical Laboratory Technician in the year 2017. He is passionate about creating awareness about antimicrobial resistance in Africa and he serves as the project manager for TORASIF(The outstanding researchers and innovation forum). In the past, he has undergone various medical laboratory trainings in several institutions such as Usmanu Danfodiyo Teaching Hospital Sokoto and Specialist Hospital Sokoto. He served as a Local Coordinator with Africa Students for Liberty and currently, he is a campus ambassador for Cowrywise. He created and taught a community development learning class for young high schoolers. Zakariya'u Dauda has continued to express excellent teaching and leadership skills. His contribution toward the promotion of learning among youth in his community has been substantial.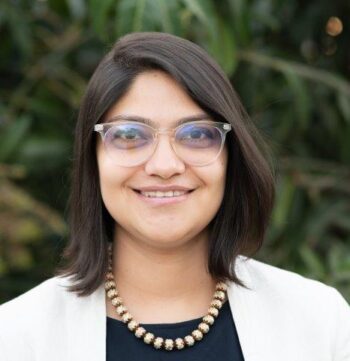 Praapti Jayaswal is co-founder & CEO at AarogyaAI Innovations Private Limited in India. Praapti is a molecular & microbiologist turned entrepreneur from New Delhi, India. She started AarogyaAI along with her carpool buddy, Avlokita – a bioinformatician, in order to translate their education and training in the labs to real world application. AarogyaAI is a genomics analysis company that harnesses AI to extract contextual inferences from genomic data to help clinicians make data driven clinical and treatment decisions. The aim is to drive precision diagnosis of infectious diseases and combat antimicrobial resistance. Starting with a pipeline for Drug-resistant tuberculosis, they have expanded to a platform the can ID any pathogen and further make recommendations for effective treatment.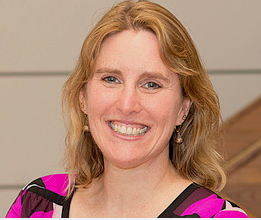 Catrin Moore is a Senior Lecturer at St George's, University of London in the United Kingdom. Catrin led the Global Research on AntiMicrobial resistance (GRAM) project based in the Big Data Institute, University of Oxford. Partnered with the Institute for Health Metrics and Evaluation (IHME) and Tropical Medicine, they analysed global data to estimate the global burden of antimicrobial resistance (AMR). Catrin is a member of the World Health Organization Advisory Group on Critically Important Antimicrobials (AG CIA) for Human Medicine and is a mentor for Fleming Fund Fellows in Eswatini. Catrin works on studies to improve the use of interventions including antibiotic and diagnostic stewardship in low- and middle-income countries (LMICs) to reduce the unnecessary prescribing of antibiotics. Now based at St George's, University of London she is an investigator on the Antimicrobial Resistance, Prescribing, and Consumption Data to Inform Country Antibiotic Guidance and Local Action (ADILA) project.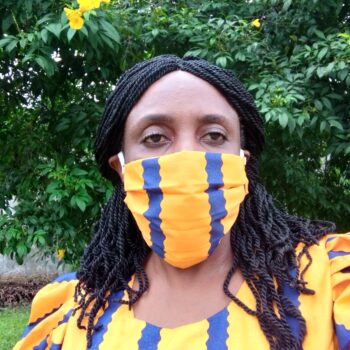 Dabota Yvonne Buowari is an emergency physician working in Nigeria. She is involved in various researches and plans to conduct a research on the bacterial epidemiology of hospital acquired infections in the accident and emergency unit. It will involve swabbing instruments in the emergency room to find out the bacterial burden and antibiotic resistant  sensitivity.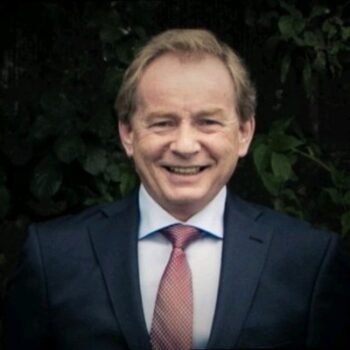 Patrick Gleeson is Chairman and Finance Director of Pharmafilter in The Netherlands, Ireland and UK. Hospital Wastewater and Waste are a key source of antimicrobial resistance in the environment. Pat is passionate about Pharmafilter treating hospital wastewater and waste at sources. Antibiotic resistance is a key medical concern, resulting from antibiotic use and overuse – being a significant contributor. Multiple antibiotic resistance is becoming more prevalent in the hospital environment and as a consequence, is increasingly responsible for the emergence of a variety of strains making it more difficult to treat bacterial infections.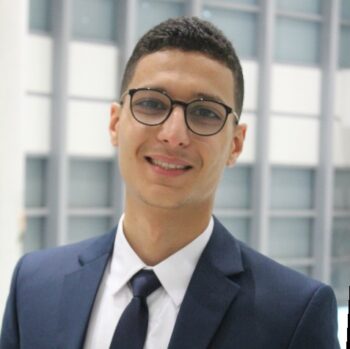 Juba Ifticen is a Pharm D Medical Microbiology Assistant at the Issad Hassani's university hospital in Algiers, Algéria. Juba has five years works experience in hospital Microbiology laboratory. Juba is a Global health enthusiast, avid volunteer and an ardent supporter of antibiotics stewardship. Member of differents scientific societies like the Algerian Federation of Pharmacy (AFP) and Algerian Society of Clinical Microbiology (ASCM). Being concerned about the extreme public health threat of Antimicrobial resistance, he organised several campaigns to rise awareness about AMR. He has the aim to contribute to the raising awareness of the global health threat and it's implications to healthcare, the United Nations Sustainable Development goals and humanity as a whole.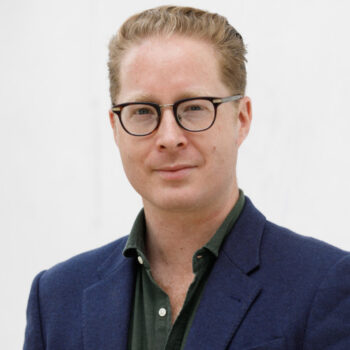 Eoin Gleeson is a Commercial Director at the Pharmafilter Group. In deploying the Pharmafilter system, developed in The Netherlands, hospitals are removing the input of pharmaceuticals, including antibiotics, to the environment via hospital waste and wastewater – a critical point in antibiotic stewardship. Eoin is a keen ambassador for solutions to antimicrobial resistance, focusing on the UK market, and works with the newly formed Infection Management Coalition to advocate for a whole system approach to the way infection is detected, monitored and prevented.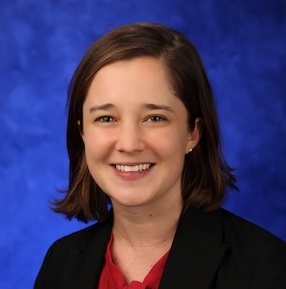 Kristin Sznajder is an Assistant Professor at
Penn State College of Medicine in the United States. Kristin is Assistant Professor in Public Health Sciences and a trained epidemiologist. She has an interest in infectious disease prevention and the over prescription of antibiotics especially in pediatrics. She also conducts global health research and is interested in partnerships to develop interventions to reduce misinformation and promote the judicial use of antibiotics.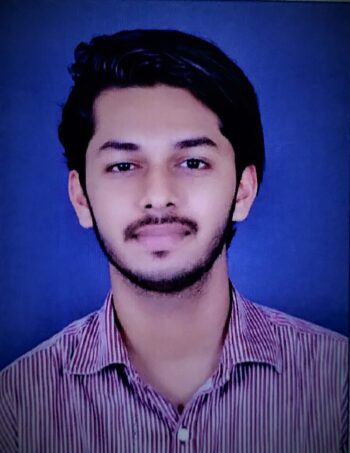 Prithvisagar, K S is a research scholar at the Nitte University Centre for Science Education & Research in India. Prithvisagar is perusing his Doctoral research since 2018. Prithvisagar holds a Bachelor's degree in Fisheries Science from College of Fisheries, Mangaluru (2012-16) and a Master's degree in Marine Microbiology and Biotechnology from Nitte (DU) (2016-18). In the past four years of research, his work focuses on mechanisms of virulence and AMR genes involved in pathogenicity, environmental fitness and persistence of clinically significant pathogens through combined molecular and omics techniques. He has also completed a certificate course on computational biology, bioinformatics and data science.
Anuradha Goswami is a Postdoctoral Fellow at the University of Alabama at Birmingham in the United States. She is a PhD in Environmental Engineering with a demonstrated history of working in the higher research institution. Her active research investigate antimicrobial resistance gene at polluted sites such as superfund, landfills. Her concerns about antimicrobial resistance is not only to find solution but also focus on less studied areas- contaminated soil and water which can be a potent source point. Her research expand to integrate population and functional dynamics to assess evolutionary behavior of bacterial consortia in water bodies and contaminated sites and integrate environmental engineering, evolution strategy, microbiology and bioinformatics approach to to design and conduct research. She was a UK STEM Ambassador during her PhD studies and have learned the importance of citizen science. Her intensions are dissolve the science myth that it can be practiced only by scholars.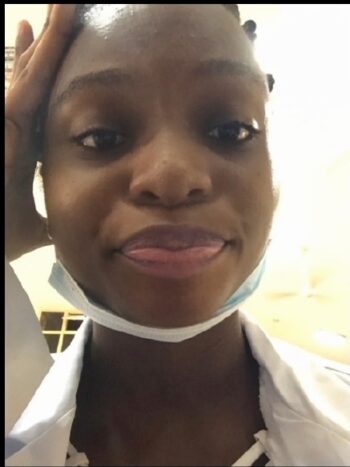 Taiwo Oni is a Pharmacy student at the University of Ibadan in Nigeria. She is a Global health enthusiast, avid volunteer and an ardent supporter of antibiotics stewardship. Taiwo is concerned about the extreme pubic health threat of Antimicrobial resistance.
As an AMR Insights Ambassador, she would like to contribute to the raising awareness of the global health threat and it's implications to healthcare, the United Nations Sustainable Development goals and humanity as a whole.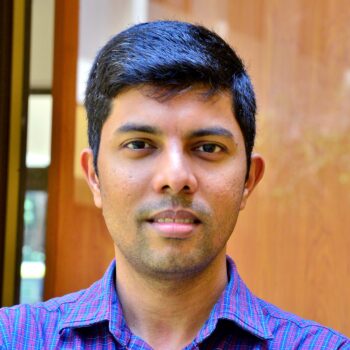 VK Deekshit is an Assistant Professor at the Nitte University Centre for Science Education and Research in India. He completed his PhD (Microbiology) from Manipal University and has been working as a research associate at UNESCO MIRCEN for Marine Biotechnology (KVAFSU), Mangalore. He did his short-term post-doc at University College Dublin, Ireland in the year 2018. His research focus includes molecular characterization of non-typhoidal Salmonella with special consideration to their antibiotic resistance mechanism which led to the detection of class 1 integrons in Salmonella Weltevreden and silent antibiotic resistance genes in some non-typhoidal isolates of Salmonella. Further, he developed a PCR for the simultaneous detection of Salmonella Pathogenicity Island 2 and its antibiotic resistance genes. He has also developed a Miss Match mutation PCR assay for the detection of QRDR mutation in fluoroquinolone resistant E. coli. His research interest includes identifying the characteristics of multidrug resistant gut pathogens in simulated gut condition as well as determining the anticancer ability non-typhoidal Salmonella in vitro.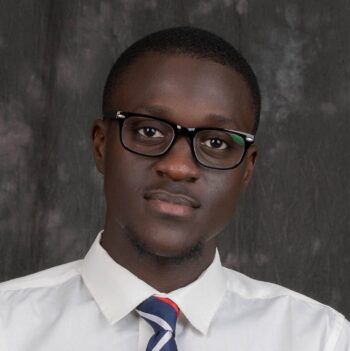 Olaniyi Abideen Adigun is a prospective Medical Laboratory Scientist who has studied at Kwara State University of Nigeria, where he obtained his Bachelor's degree in the field of Medical Laboratory Science. His thesis focused on the Prevalence of Vancomycin-resistant Enterococci in apparently healthy individuals. He is a Global health advocate with a keen interest in SDG3 and SDG4. Abideen intends to apply for his Master's program in Public Health and major interest in Antimicrobial Resistance which is an avenue to contribute positively towards the eradication of multidrug resistant organisms.
Mohamed Saleh is a researcher of veterinary pharmacology- veterinary drug residues at the Animal Health Research Institute in Egypt. Mohamed has a good experience in analysis of (antibiotics, pesticides, dyes, hormones, mycotoxins and malachite green residues) in different food of animal origin using LC/MSMS, HPLC and ELISA techniques. He participates in the accreditation of the Training Educational and Consultation Center in animal health research institute according to ISO 21001. Also he is a member of the surveillance team of infectious diseases in poultry farms in Egypt.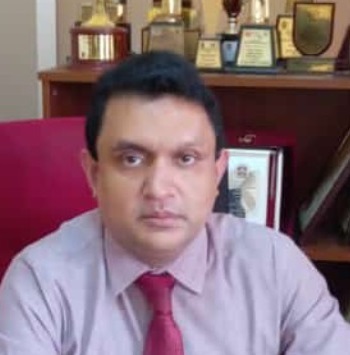 Imesh Prathapasinghe is a Consultant in Medical Administration at the Department of Health Sri Lanka in Sri Lanka. Imesh is a qualified consultant and a Director of a Sri Lankan Hospital. He has obtained his post MD Overseas Qualifications from the NHS Sherwood Forest Hospitals Foundation Trust, United Kingdom. Imesh is experienced in conducting different researches for the NHS: Referral to Treatment time (RTT). Imesh is qualified in International relations, Healthcare Quality and patient safety and owns an MBA (Common Wealth) and MA (Health Economics) other than his Doctorate in Medical Administration. Imesh is well motivated and interested in doing AMR researches with special emphasis towards the International Researches.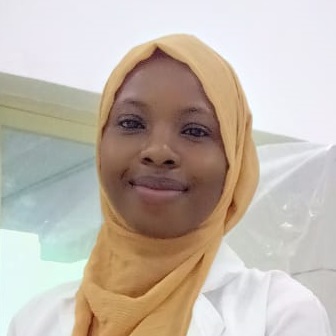 Maryam Abdulkarim is a microbiologist at Jummai Babangida Aliyu Maternal and Neonatal Hospital in Nigeria. Maryam is a graduate of microbiology from ABU Zaria Nigeria. Her research to determine how seemingly harmless fomite such as hand railings harbours pathogenic bacteria, how effortlessly it can be transferred to persons and their antibiotic susceptibility pattern, earned her two published abstract with the Nigerian Society for microbiology. She was an intern with the Ducit Blue Foundation pan African one health internship program. Her commitment to the program earned her a commendation to represent the foundation at the future leaders against AMR international internship program. She led a team who placed 2nd in the WAAW 2021 competition hosted by the Ducit Blue Foundation and the south center, to create an innovative campaign to increase global awareness of AMR. She has about 2 years experience working in a hospital Microbiology laboratory and is currently volunteering at one.
Shahidul Islam is an assistant Professor, Department of Physiology, Bangabandhu Sheikh Mujibur Rahman Agricultural University Gazipur-1706 in Bangladesh. He has completed his graduation and Postgraduation in Veterinary Medicine and Physiology respectively. As a part of his Masters Research work he performed experiments in mice to check, hemato-biochemical parameters, and also performed the histopathology of some organs (Heart, Liver and Skin) where the mice were fed with butter and estrogen supplemented feed for the development of obesity. Low Density Lipoprotein (LDL) is known as the bad cholesterol, which may cause the atherosclerosis, along with the other parameters in lipid profile. Regarding this thinking, I also conducted another experiment in my present work place focusing the evaluation of LDL lowering effect of Spirulina in advance aged layer chicken.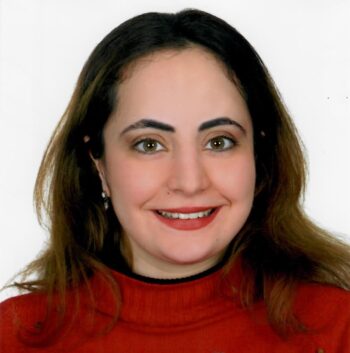 Randa Bazzi is a Veterinarian / Public health inspector at One health alliance Jordan in Jordan. Randa is a veterinarian specialized in Public health. She works as a regulatory affairs officer in national company located in Jordan. She consider herself as an AMR fighter Her thesis topic during her masters degree focused on the role of the Jordanian veterinarian in combating AMR. Currently she is involved in One health alliance Jordan, which is a group of veterinarians who are working together to raise awareness towards zoonotic diseases and other One health aspects such as AMR.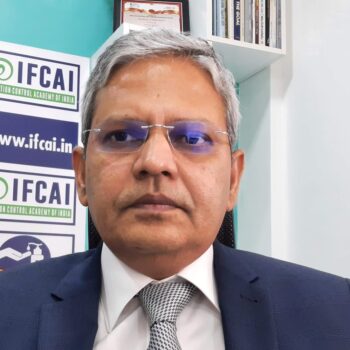 Ranga Reddy Burri is an IPC & AMR Educator at the Infection Control Academy of India, India. Ranga is a Physician, Public Health Policy Advisor, Educator and Social entrepreneur. His focus is on public health awareness, education and training. He is committed to the improvement of Infection Prevention Control practices, Antimicrobial Stewardship and patient safety in India and other low resource settings. His vision is to set standards for credentialing of infection control professionals and create the capacity of Infection Preventionists and OneHealth professionals for India and other LMIC.
Atharv Naik is a bioengineering undergraduate student at Imperial College London in the UK. He is interested in the mathematical modeling of antimicrobial resistance and its application in novel control strategies, and using data technologies in the development of novel diagnostic and therapeutic tools. He aims to translate technical advances into improved patient outcomes.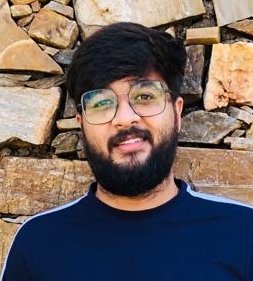 Milan Rathod is a Research Student at the Maharaja Sayajirao University of Baroda in India. Milan is working on Virulence Factors and Antimicrobial Resistance in Uropathogenic bacterias. He is interested in studying the Virulence factors and the genomics of Antibiotic Resistance in Pseudomonas aeruginosa and Klebsiella pneumonia. he is also willing to apply various bioinformatics tools to study Antibiotic Resistance.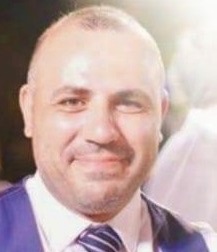 Andre El Khoury is an associate Professor, Chair of master program "Food Chemistry" and Head of laboratory "Mycotoxicology and Food Safety" at Saint Joseph University (USJ) in Lebanon. Andre holds a PhD in Environmental and Process Engineering, from the Polytechnic National Institute of Toulouse (INPT), France. He also holds an Agriculture Engineering diploma from the Lebanese University, a Master degree in Food Chemistry and a Master degree in Physiology from the Saint-Joseph University, Lebanon. Currently, he is an Associate Professor within the Life Sciences – Biochemistry department, at the Faculty of Sciences of Saint-Joseph University. His research interests focus on Mycotoxicology, Bioaerosols, Antimicrobial resistance and Biofilms. In addition, he is guest editor at Frontiers in Nutrition and Frontiers in Fungal Biology, as well as reviewer for many scientific journals. He is member of the International Network of Biotechnology (INB) and project 18 of the (CBRN) Unit, working with UNICRI and covering subject areas of Biosafety, Biosecurity and Bioethics. He is also a member of the Food Safety committee of the Lebanese ministry of Public health.
Odion Ikhimiukor is a Postdoctoral Research Associate at the University of Ibadan in Nigeria. Odion works at the Global Health Research Unit for the Genomic Surveillance of Antimicrobial Resistance at the University of Ibadan. He is actively working of invasive pathogens, describing mechanisms of antimicrobial resistance, including novel lineages of antibiotic resistant bacteria in the country. He is a bioinformatician and gains a lot of satisfaction using computational methods to answer questions relating to the proliferation and dissemination of antimicrobial resistance in bacteria. He is interested in working with Salmonella, Escherichia, Klebsiella and Staphylococcus genomes. Odion aims to use his skills to elucidate further on the importance of One-Health in the fight against antimicrobial resistance.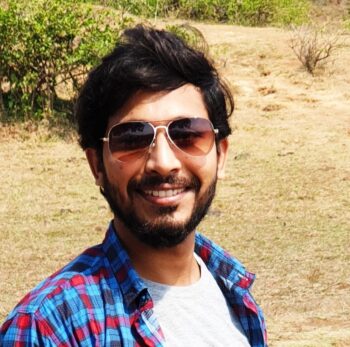 Suraj Shukla is a research student at the Maharaja Sayajirao University of Baroda in India. He is working on antimicrobial resistance and virulence of bacterial pathogens. Suraj hass about 4 year of expertise in genome level AMR work in which he did whole genome sequencing of drug resistance isolates of Klebsiella pneumoniae/ Escherichia coli/ Pseudomonas aeruginosa and isolates of Enterobacter hormaechei & Achromobacter spp. to study the genome level of prevalence and correlation of AMR genes and virulence genes among all isolates.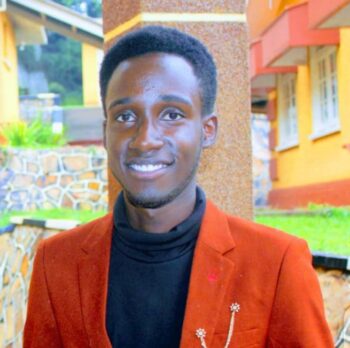 Jacob Michael Othieno is a Biomedical Sciences student at the Makerere University in Uganda. He is currently a Principal Investigator for an AMR research titled, "Prevalence and Antimicrobial Resistance Patterns of Escherichia coli isolated from Raw Cow Milk in Kawempe Division, Kampala, Uganda". Jacob is passionate about AMR and has taken part in a number of projects aimed at creating AMR awareness amongst different Ugandan communities. He looks forward to seeing a healthier and happy world.
Anastacia Sebbowa Nabyonga is a Biomedical scientist at the Makerere University College of Health Sciences in Uganda. Anastacia is serving as the program director of Students Against Superbug (SAS) in Uganda and project lead of the AMR gamification under SAS. She is very passionate about teamwork especially in solving health challenges, something she believes is the very core of "One Health". She believes that through using the One Health approach in fighting AMR we will be able to create long lasting solutions for the current and future generations.
Silvia Ferazzi is Senior Director Advocacy, Medicines for Malaria Venture in Switzerland. Silvia is leading advocacy in the product-development partnership Medicines for Malaria Venture, including on antimalarial resistance as part of the antimicrobial resistance agenda. The malaria parasite multiplies exponentially in an infected person, making it highly susceptible to genetic mutation. Over the decades, this has enabled it to become resistant to virtually every drug, from chloroquine to more recent treatments. Resistance to artemisinin, the current gold standard antimalarial therapy and partner medicines, has now emerged in the Greater Mekong Sub-Region in Asia, with concerns they may also emerge in Africa. Medicines for Malaria Venture (MMV) and partners are developing new medicines with simpler dosing regimens and novel mechanisms of action able to kill resistant strains. We believe that tackling the threat of AMR will require collaborative research across diseases and disciplines via open innovation.
Neha Prasad is a 5th year PhD candidate at University of California, San Francisco, USA, in the Chemistry & Chemical Biology program. In her thesis work, she is using CRISPRi to probe Pseudomonas aeruginosa essential genes and identify novel antibacterial leads & targets. She currently serves as the business development intern at Felix Biotechnology and is excited about new modalities to treat antibiotic-resistant bacterial infections.
Aoife Fleming is a Lecturer in Clinical Pharmacy and has a joint appointment with the Pharmacy Department at the Mercy University Hospital Cork in Ireland. Her research expertise is the areas of antimicrobial stewardship and medication safety. Aoife has a growing research interest in the field of vaccines uptake, addressing vaccine hesitancy and the potential for vaccines as an antimicrobial stewardship strategy. Aoife's PhD investigated AMS in Long term care facilities and she is leading and collaborating several antimicrobial stewardship research projects. She has expertise in mixed methods, systematic review methodology with many peer-reviewed publications on her antimicrobial stewardship and prescribing research, and supervises several doctoral researchers in this area.
Xin Yin is a real-word evidence consultant at Bristol Myers Squibb in the United States. Xin obtained his MPH at Emory University and DrPH at Penn State University. During his DrPH, his thesis focused on multi-drug resistant bacteria from retail meats while collaborating with the National Antimicrobial Resistance Monitoring and Surveillance program at the FDA and the CDC.