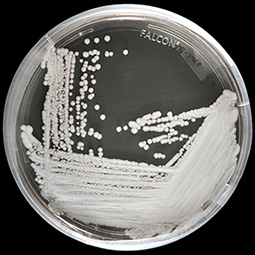 Novel antifungal shows early promise against Candida auris
11 April 2019
Biotechnology company Scynexis, Inc., is reporting early but promising results from a phase 3 trial of a novel drug for treating invasive Candida aurisinfections.
The company will present the results from the first two case studies in the CARES trial at the upcoming European Congress of Clinical Microbiology and Infectious Diseases (ECCMID) in Amsterdam. The single-arm trial is evaluating the efficacy and safety of oral ibrexafungerp in patients with candidiasis caused by C auris, a multidrug-resistant fungus that has triggered deadly outbreaks in healthcare facilities around the world, with mortality rates as high as 60%.
Healthy patients
Smart innovation
Back
Emerging Antimicrobials and Diagnostics in AMR 2019
International Matchmaking Symposium on 19-20 November, 2019 in Amsterdam, The Netherlands.
More information