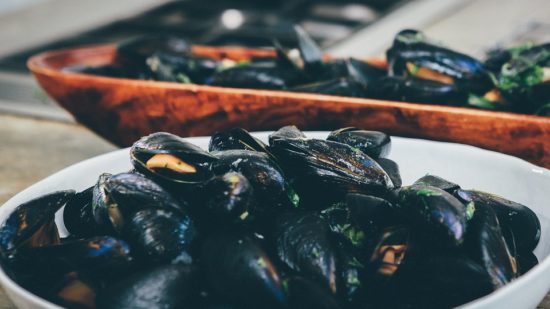 Detection of colistin resistance mcr-1 gene in Salmonella enterica serovar Rissen isolated from mussels, Spain, 2012­ to 2016
20 April 2019
Results showed the presence of AMR genes in Salmonella isolated from raw mussels and highlights the need for continuing surveillance of this food commodity. There is a need for public health authorities and mussel producers to ensure correct management, an efficient purification process and extensive sanitary control in ready-to-eat molluscs. The presence of a Salmonella strain carrying the mcr-1 gene in Galicia marine environment constitutes a potential risk to food safety and public health since this gene is usually located in plasmids that can easily be transferred among bacteria in this environment. Implementation of routine pathogens investigations and screening of the presence of resistance genes could contribute to a better understanding of the role of the marine environment and seafood in the transmission of AMR among human pathogens and resident bacteria.
Healthy animals
Secure Food
Back
Emerging Antimicrobials and Diagnostics in AMR 2019
International Matchmaking Symposium on 19-20 November, 2019 in Amsterdam, The Netherlands.
More information