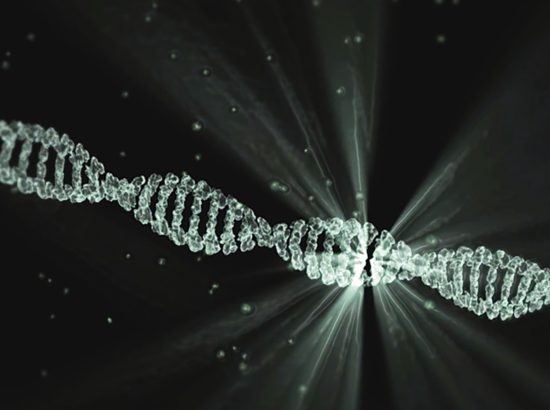 Genome sequencing could completely replace time consuming standard resistance testing in drug-resistant tuberculosis
A new study published in the current issue of the New England Journal of Medicine, has shown that genome sequencing can improve tuberculosis treatment. It can replace time consuming standard resistance testing, giving hope to thousands of sufferers of drug-resistant tuberculosis.
Diagnosis and treatment of multidrug-resistant tuberculosis (MDR TB) remains a major challenge with only one in four affected patients being diagnosed and even fewer being treated successfully.
According to WHO, approximately 600,000 cases of MDR-TB emerge each year, claiming 240,000 lives. Of these some 70,000 are in India alone. In 2017, the number of notified cases of MDR-TB was 20,500. The Centers for Disease Control (CDC) define MDR TB as TB caused by an organism that is resistant to at least isoniazid and rifampicin, the two most potent TB drugs. These drugs are used to treat all persons with TB disease.
TB kills an estimated 480,000 Indians every year and more than 1,400 every day. India also has more than a million 'missing' cases every year.
A timely diagnosis of this resistance is critical to treatment success. Classical resistance testing involves culturing bacteria in culture mediums containing antibiotics (drug susceptibility testing or DST), which currently takes several weeks.
Consequently, many patients take the wrong drug combinations and subsequently have lower chances of being cured and of survival.
Genome sequencing can precisely and individually determine the required drug combinations and save resources used in standard resistance testing
The Comprehensive Resistance Prediction for Tuberculosis: an International Consortium (CrYPTIC) study examined over 10,000 bacterial genomes from over 600 TB strains obtained from 16 countries in Germany, Africa and Central Asia. The method could completely replace the standard time-intensive phenotypic resistance testing being carried out now.
The study, which was also presented at UN General Assembly's "High-Level Meeting on Ending TB" on 26 September 2018 in New York, shows that changes in pathogen genomes can be used to very precisely predict resistance to the standard drugs, also known as first line drugs.
Genome sequencing can precisely and individually determine the required drug combinations and save resources used in standard resistance testing. The researchers are also working on establishing genome analysis in reference laboratories in central Asia and Africa.
"The study data enables new concepts for TB diagnostics to be developed. Additionally, standard resistance testing for commonly used drugs could soon be replaced by genome based methods. This is a milestone and a paradigm shift in the fight against MDR-TB", says Stefan Niemann, head of the CRyPTIC study team.
The team is currently working on the development of a rapid test (14-drug microtitre plate assay) using genome sequencing.
Source: MediBulletin
Back
Emerging Antimicrobials and Diagnostics in AMR 2019
International Matchmaking Symposium on 19-20 November, 2019 in Amsterdam, The Netherlands.
More information